Animal Shop! Mod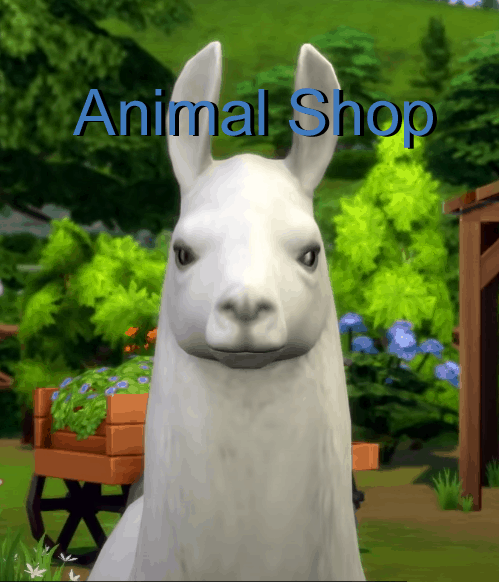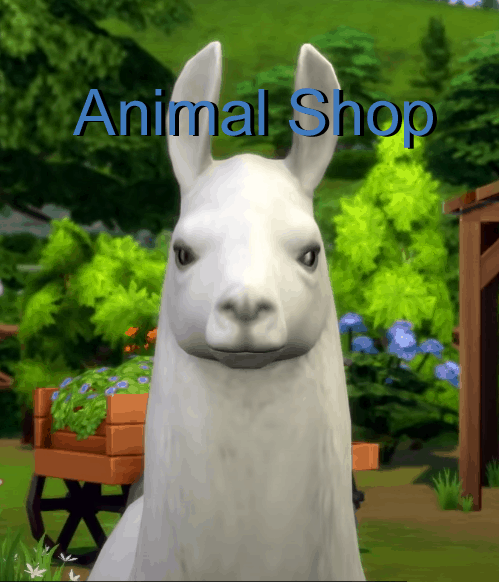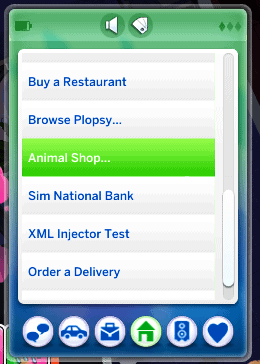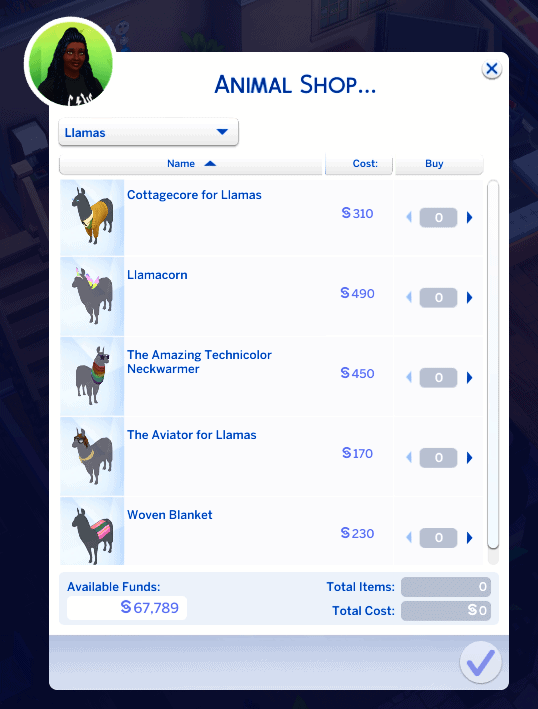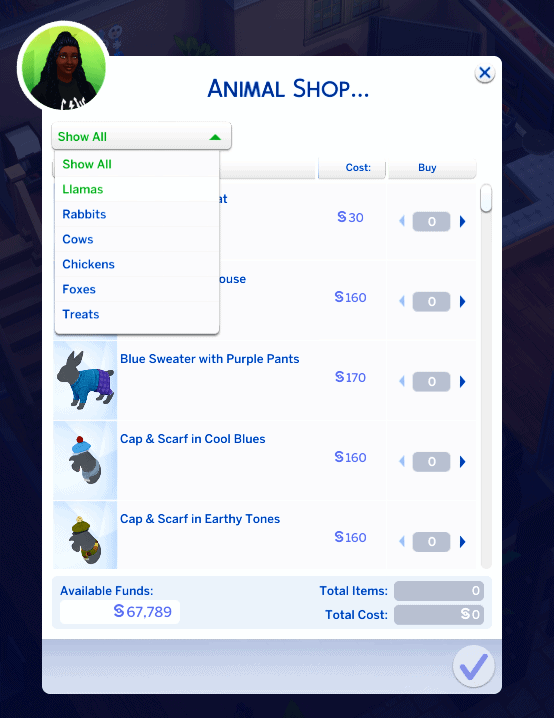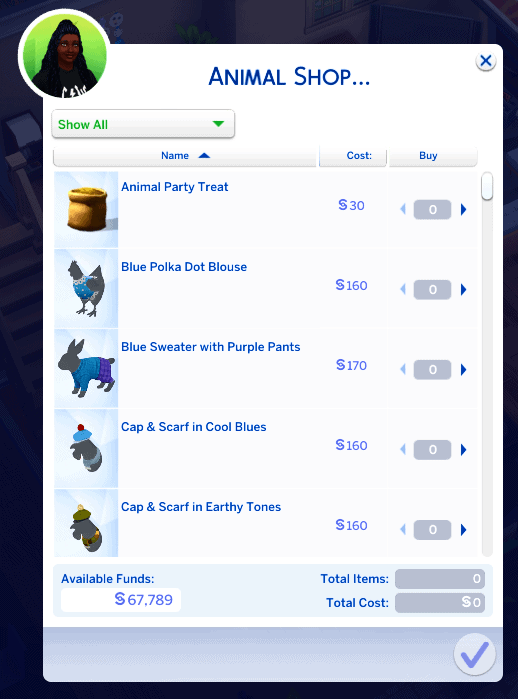 Animal Shop! Mod
Welcome to "Animal Shop"! Tired of chasing NPC around the forest just to buy some clothing for your dear Llama? Feeling devastated when you find out you have to repeat it again next day because the clothing you want isn't there? Then chase no further!
"Animal Shop" has decided to open up for all Sims who has phones (you do have phones right? Right?) With a click of your thumb you are now able to buy all the clothing for all our dear animal friends. Llamas, Cows, Chickens, Rabbits, yes even the sly Fox! And if you are feeling particularly fancy you can even buy them a treat or two or 8794579804 (just don't complain if your Llama can't enter the barn). Spoil your furry friend with fancy clothing and treats!
How to install:
Unzip AnimalShopV1 OR AnimalShopV2 -> Drop into your mod folder -> Done!
You need the Xml-injector else it won't work! Click here to download!
AnimalShopV1 = Includes the ability to buy treats for your animals.
AnimalShopV2 = Does not have Treats in them.
Requirements:
Cottage Living.
XML-Injector – Click here to download!
Conflict:
Should be none. But its possible it might if a mod were to alter the exact same tunings of the clothing's and treats.