Digitalistic Sketchpad Fix Mod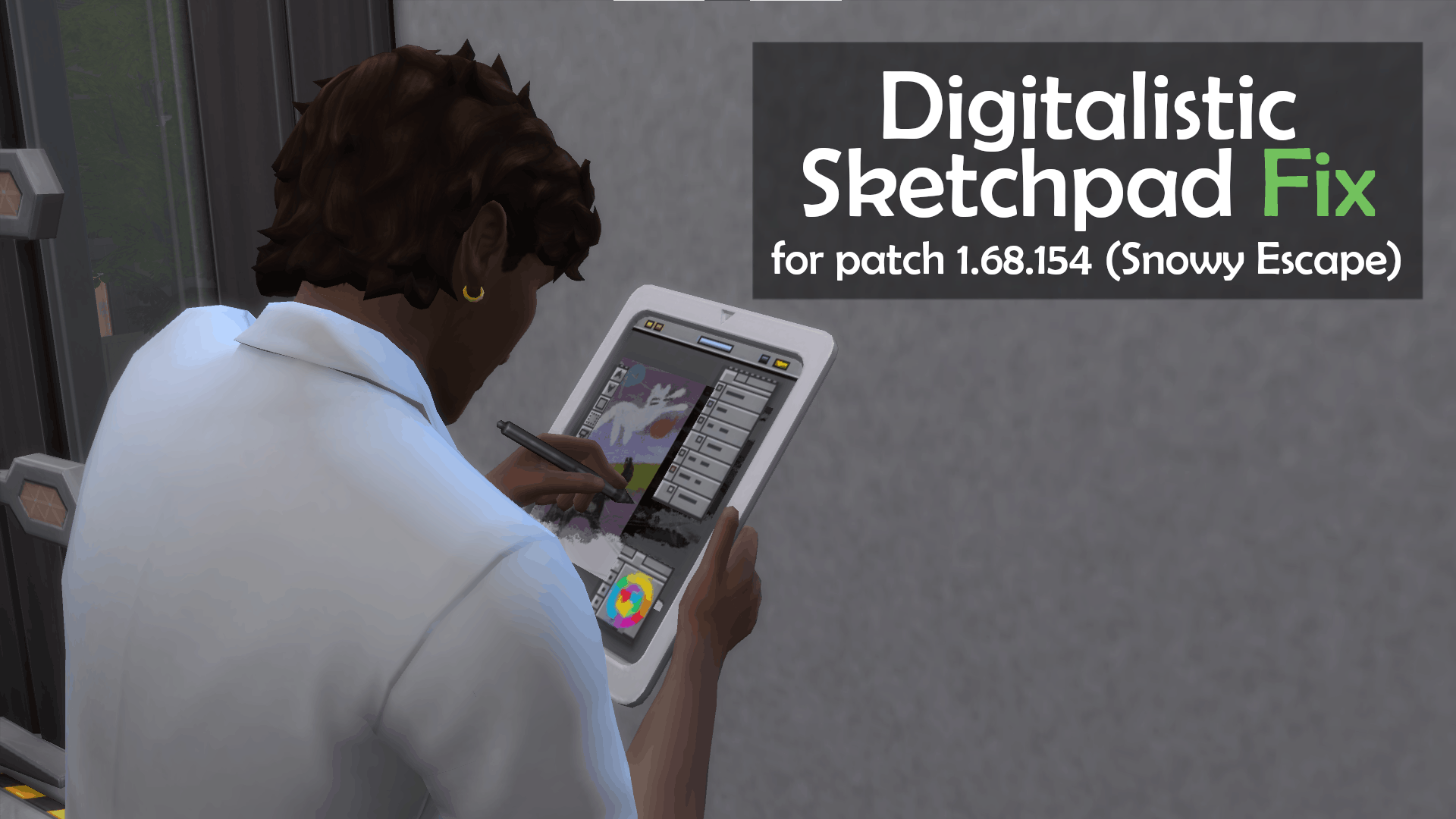 Digitalistic Sketchpad Fix Mod
Made for patch 1.68.154 (November 10th, 2020).
Description
Since last patch, Sims bug out and reset when using the Digitalistic Sketchpad. This is a game bug and EA is aware of it (cf."[OPEN] Sims reset using the Digitalistic Sketchpad").
This mod acts as a temporary fix, allowing your Sims to use the Sketchpad again until EA fixes the issue.
XML Resources used:
B61DE6B4!00000000!0000000000030475.object_Sketchpad.ObjectTuning.xml
Any mod using one or more of these resources will conflict with this one.
Additional Credits:
S4Studio