Outfit Customization (OC) Mod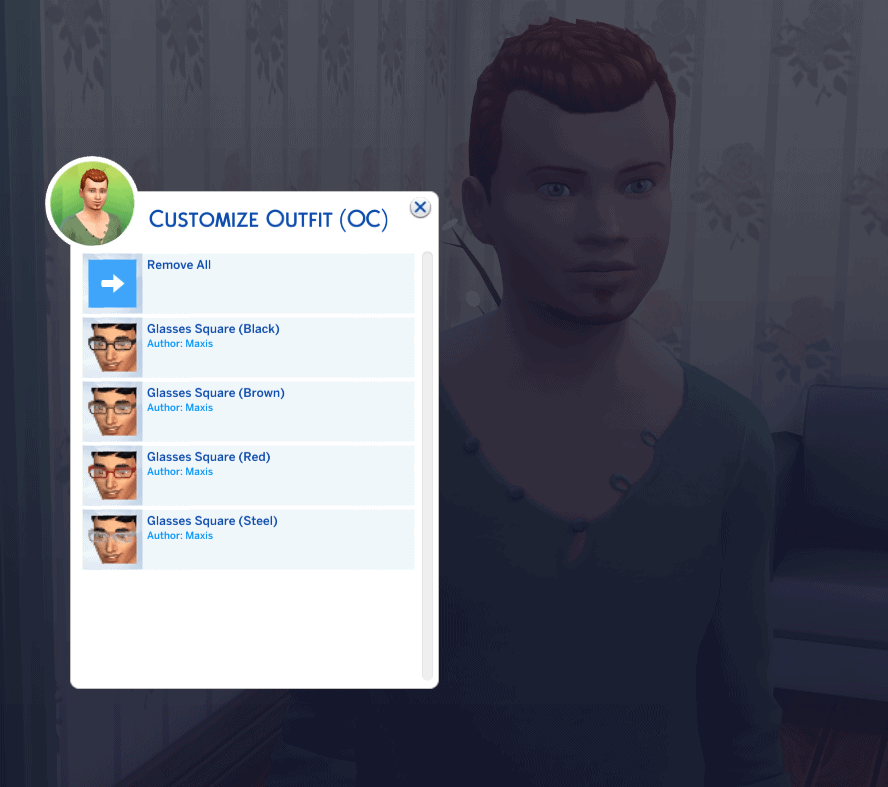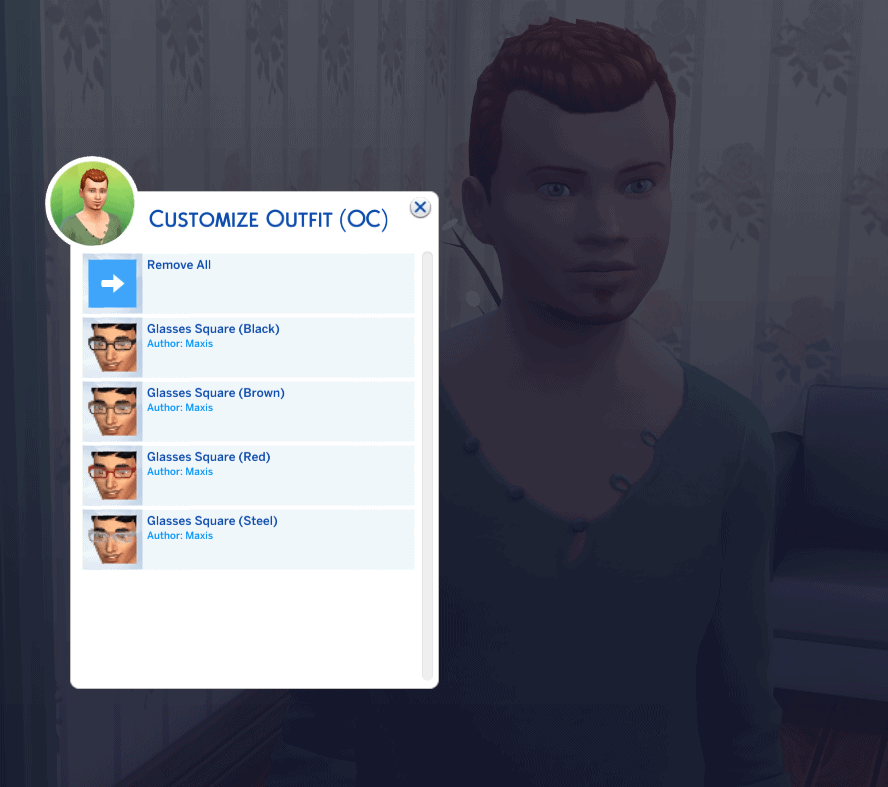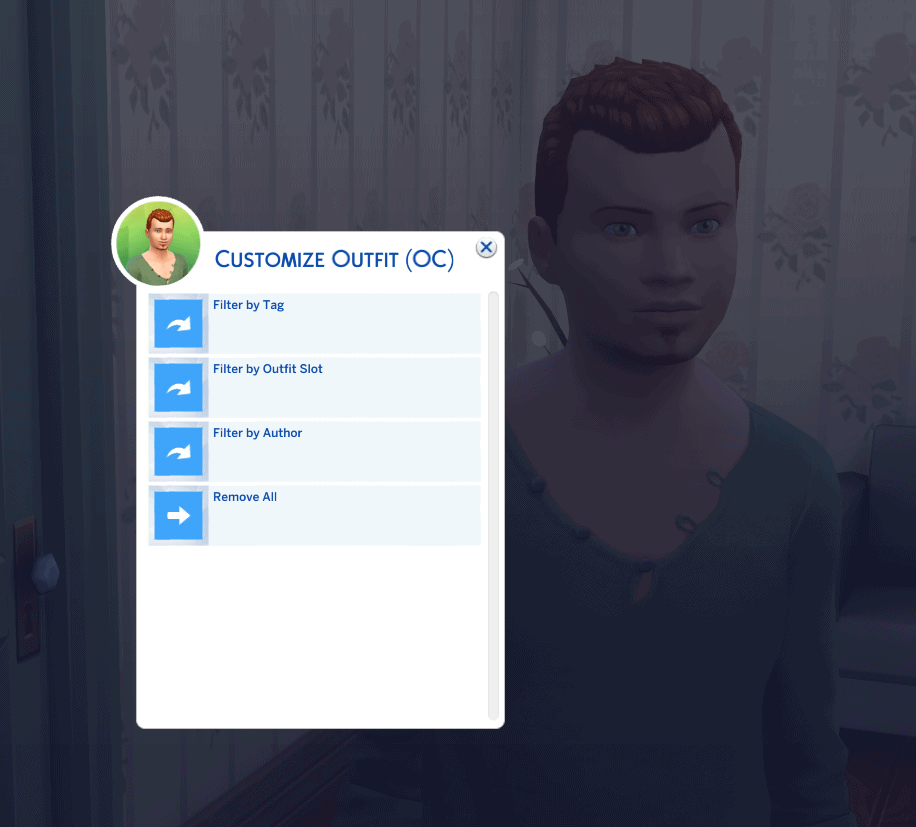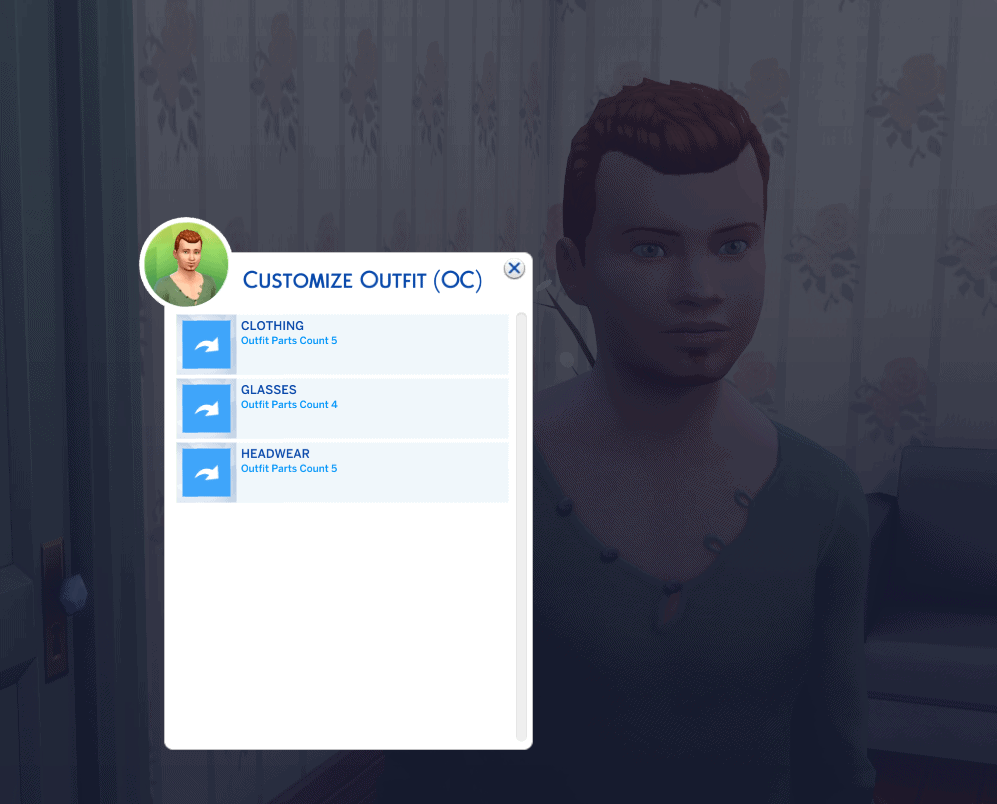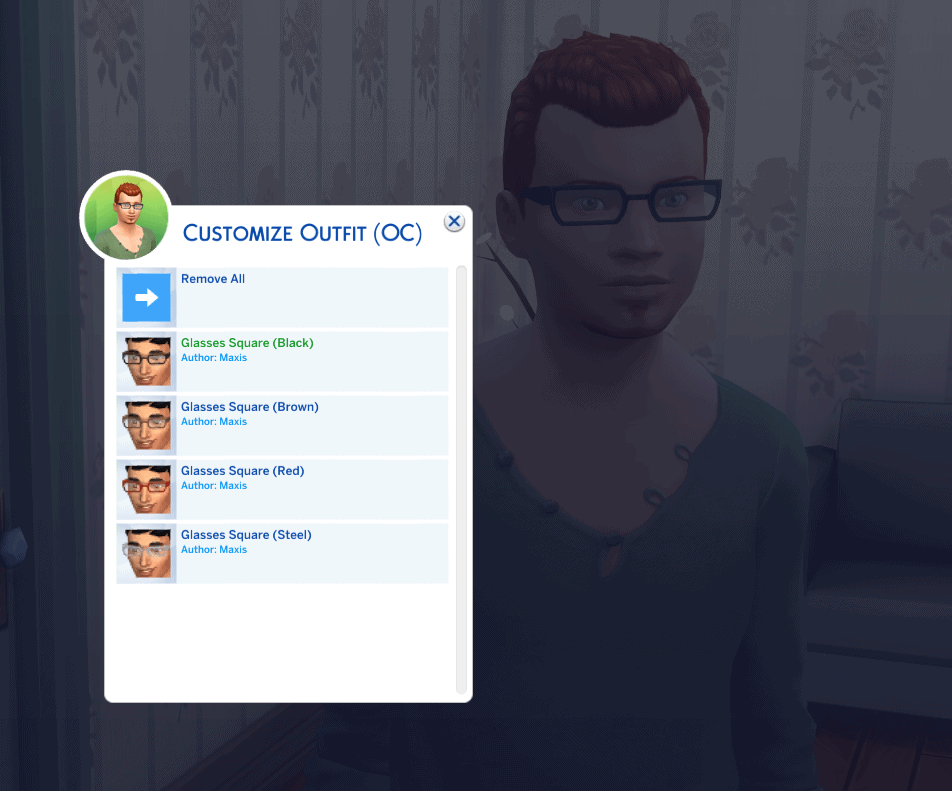 Outfit Customization (OC) Mod
Customize the Outfit of your Sim without going into CAS.
Features:
Customize clothing pieces/accessories your Sim is wearing without going into CAS (All Ages)
Put on or Take off clothing items on the fly
Example: Put On/Take Off Glasses without hassle! (This mod does not come with glasses, get your own!)
OC does not come with any CAS Parts by default, Mod Authors must add to OC themselves.
Extensible: You can add your own clothing items and accessories to work with this mod without needing to modify the CAS item in the package file itself.
Mod Authors may find links to tutorials further down in the description!
For Modders:
– Check out the Tutorials available on the Outfit Customization Wiki
Planned Features:
For a detailed list of planned features, take a look at the GitHub repository and scroll down.
Mods that add to this:
Do let me know in the support thread or the discord if you add stuff to this mod and I can link it here!
Just remember that OC is by itself a Non-Adult mod and breaks no rules, however linked content may or may not break Nexus rules depending on what said linked content adds to OC. OC is not responsible for, nor does it support the content that mod authors add to it. If linked content does break Nexus rules, please bring it to my attention and I will unlink it from the description immediately!
Non-Adult:
Crilender – Various vanilla cas parts.
Vanilla Sims 4 CAS Parts – OC Support for ALL vanilla CAS Parts (Recommended)
Adult:
Crotch Bulge – Bulge for Male and Female Teen through Elder Sims.
Mod Settings (Mod Usage):
Customize Outfit
Click a Sim of any Age.
Locate the Customize Outfit (OC) interaction (It shows up as a top level interaction, it has OC in the name, so you know its from this mod)
Choose a filter
Choose a category of the filter
Choose what you want to put on/take off
The items you have on already show up as green.
Choose where on your Sim you wish to equip the CAS part (Not every slot will work!)
Watch your Sim become transformed!
Installation:
– Download and install The Sims 4 Community Library (link in the Requirements section)
– Download this mod (When downloading, it's the one without a name)
– Unpack the this mods archive and drop the files from it into your Mods folder (…The Sims 4Mods)
– Enjoy
Translations:
None so far
Known Issues:
Upper and Lower Clothing CAS Parts may cause visual issues when equipped or unequipped, travel to a different lot to fix these issues.
Requirements:
Sims 4 version 1.56.52.1020 (Realm of Magic patch) or above
The Sims 4 Community Library
General Troubleshooting Steps:
– Check out these troubleshooting steps to see if they work for you.
DISCLAIMERS:
ColonolNutty and the Outfit Customization mod itself are neither responsible, liable, nor accountable for what people use this mod for, what people add to it, or how people extend from it. The accountability is entirely on the third party. If a third party does something to/with/for this mod that goes against Nexus rules, the third party takes full responsibility NOT this mod nor its author.