Steam Dragon House Mod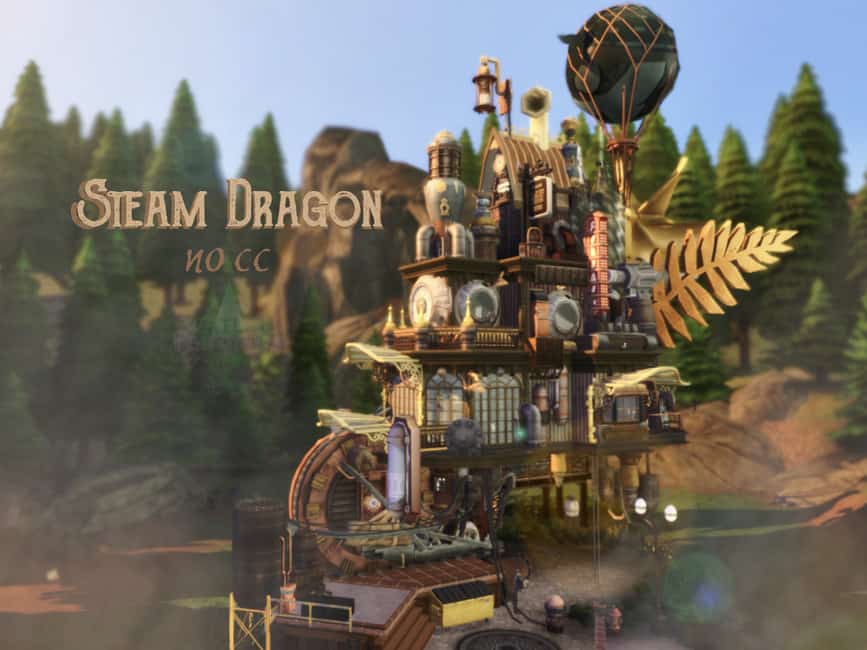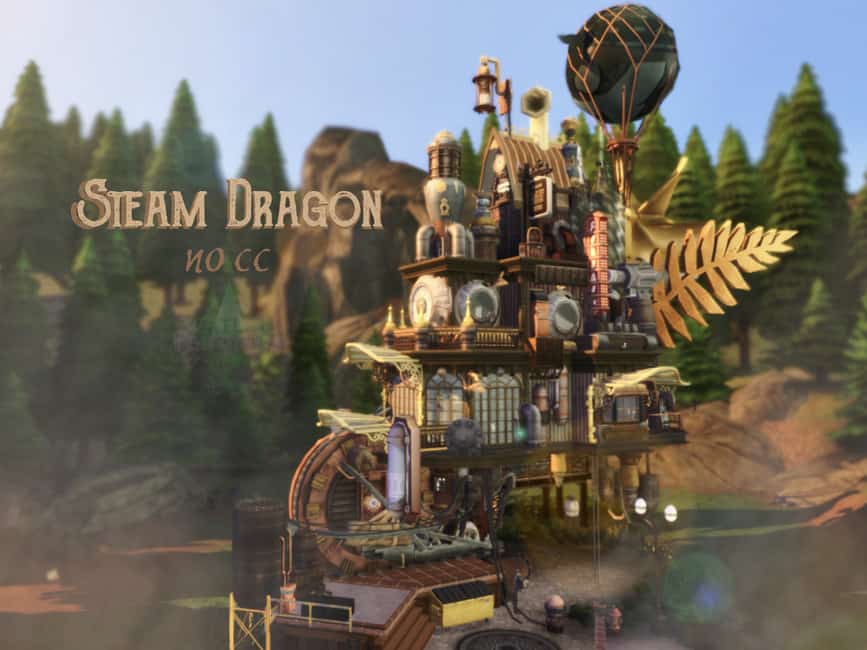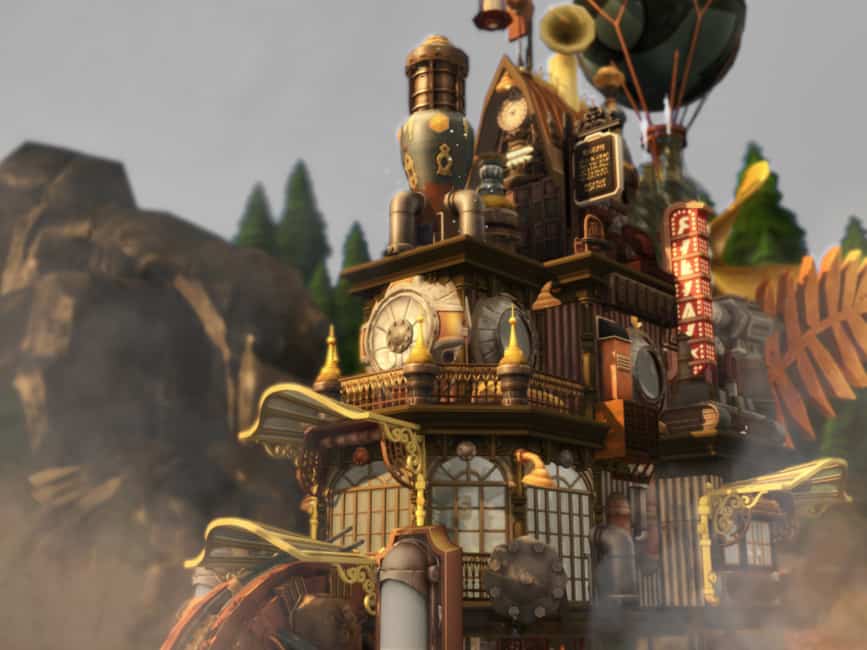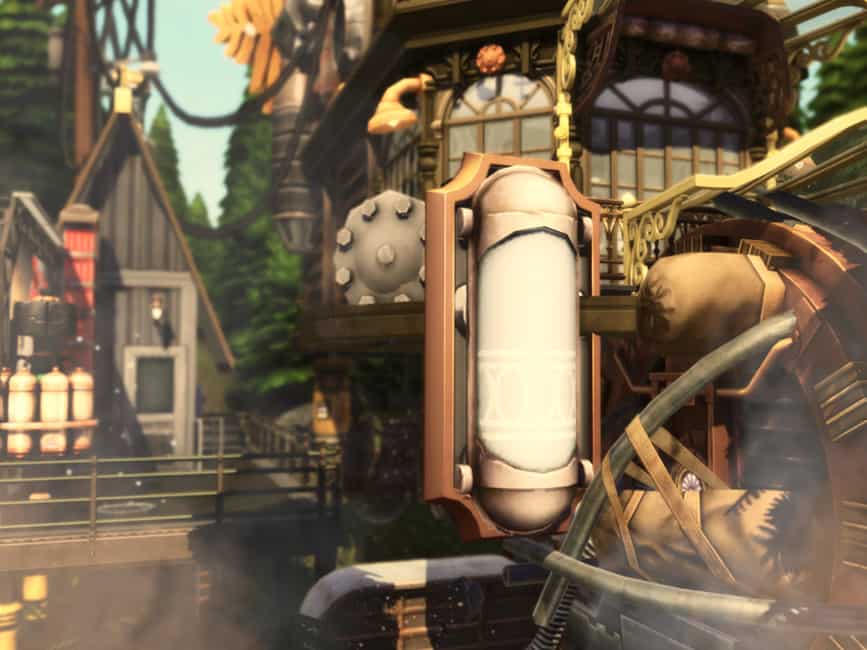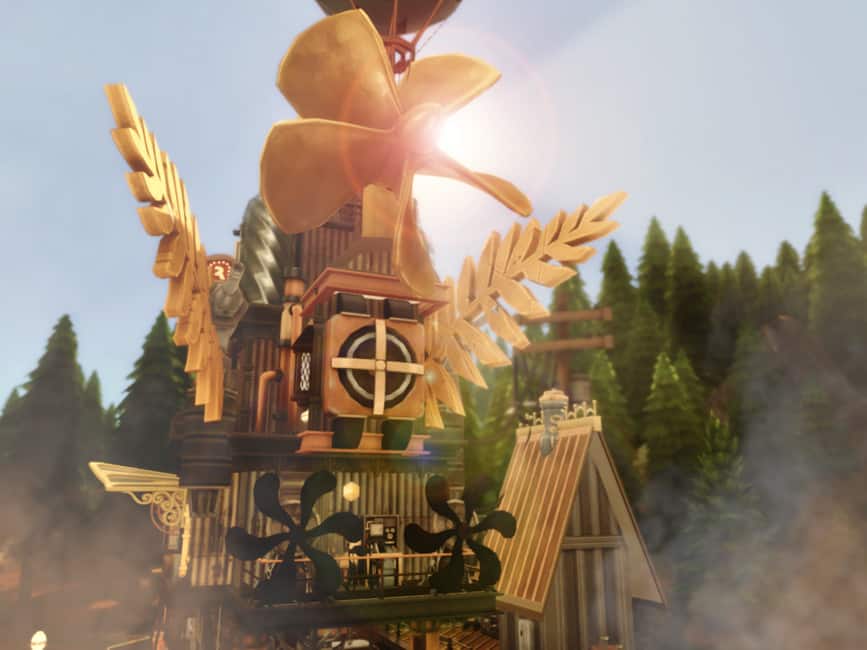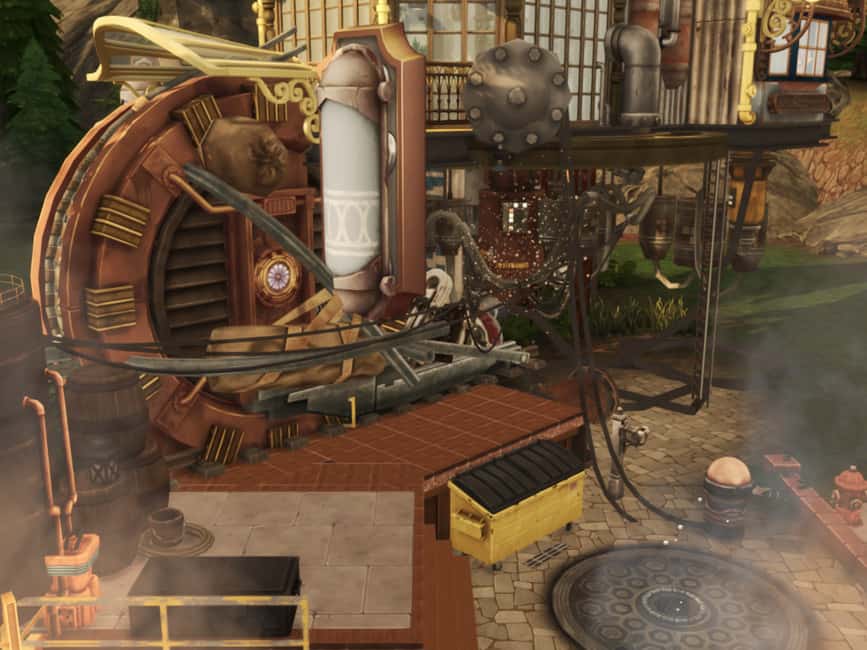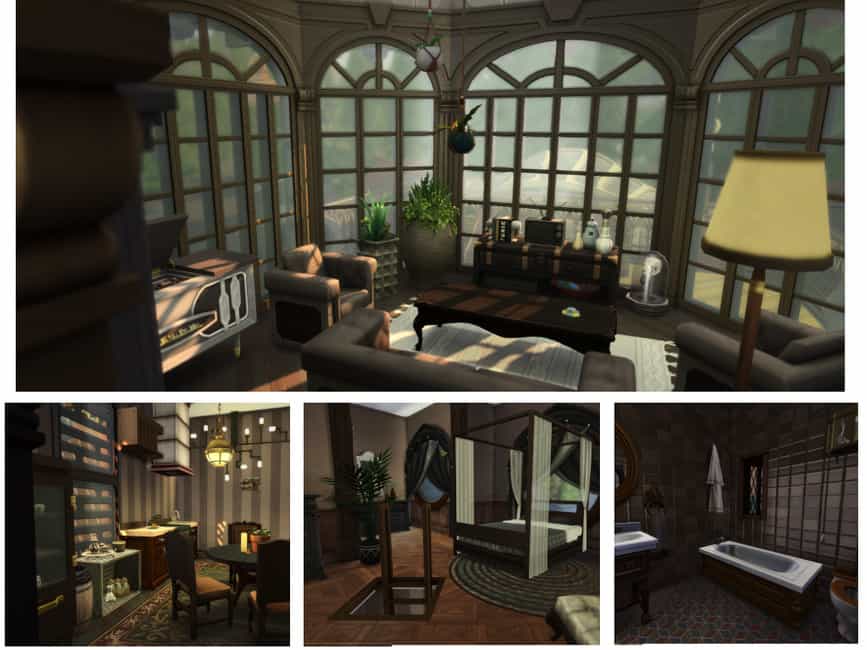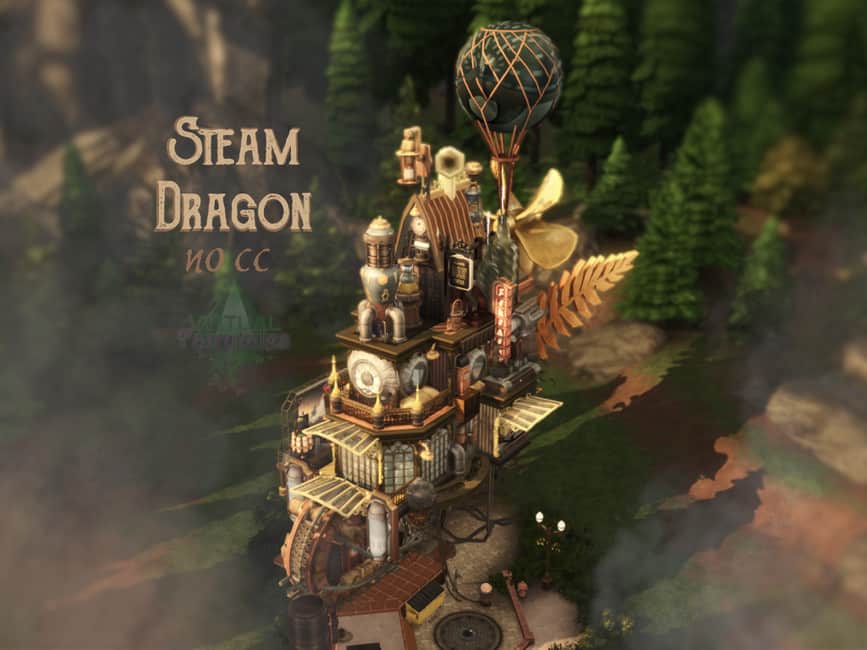 Steam Dragon House Mod
The machine never sleeps. Dust and smoke keep it alive and make it a liveable home. Who knows, where the Steam Dragon will fly next. Hope you like this steampunk build. There is space for around 3 Sims.
For the pictures the house was placed on the 30×20 lot in Glimmerbrook.
Make sure your game is fully updated.
Cheats used to enlarge or minimize objects, or to place them off the grid
! Please activate 'bb.moveobjects on' before placing !
I also used 'bb.showhiddenobjects' and 'bb.showliveeditobjects'
I also used the TOOL-mod by TwistedMexi, but you don't need to install it, to make this house work in your game.
No mods or CC required.
Expansion-packs used:
~ Get to Work
~ City Living
~ Discover University
~ Island Living
~ Get Famous
~ Cats & Dogs
~ Get Together
~ Eco Lifestyle
Gameplay-packs used:
~ Realm of Magic
~ Strangerville
~ Vampires
~ Jungle Adventure
~ Star Wars: Journey to Batuu
Stuff-packs used:
~ Romantic Garden Stuff
~ Nifty Knitting Stuff
In order to install this house into your game:
1. Download the lot
2. Unzip files
3. Place files into the Tray catalog ([…]My Documents/Electronic Arts/The Sims 4/Tray])
Value: 102874
Furnished: Fully
Decorated: Externally
Bedrooms: 2
Bathrooms: 1
Stories: 4
Lot Size: 30×20
Custom content: No CC used