Unlock Blaster "Warning Shots"! Functional Stormtrooper Helmet Mod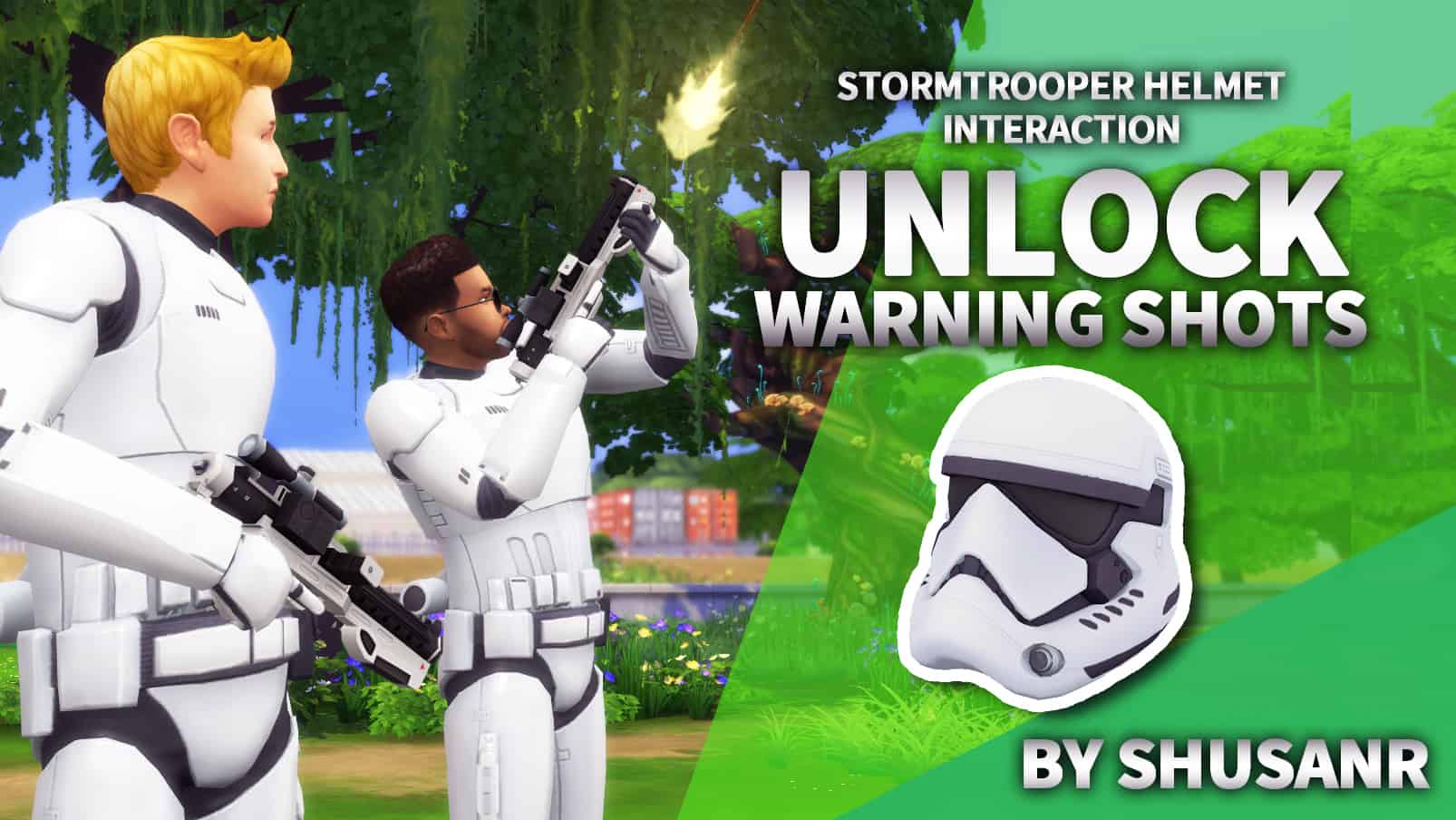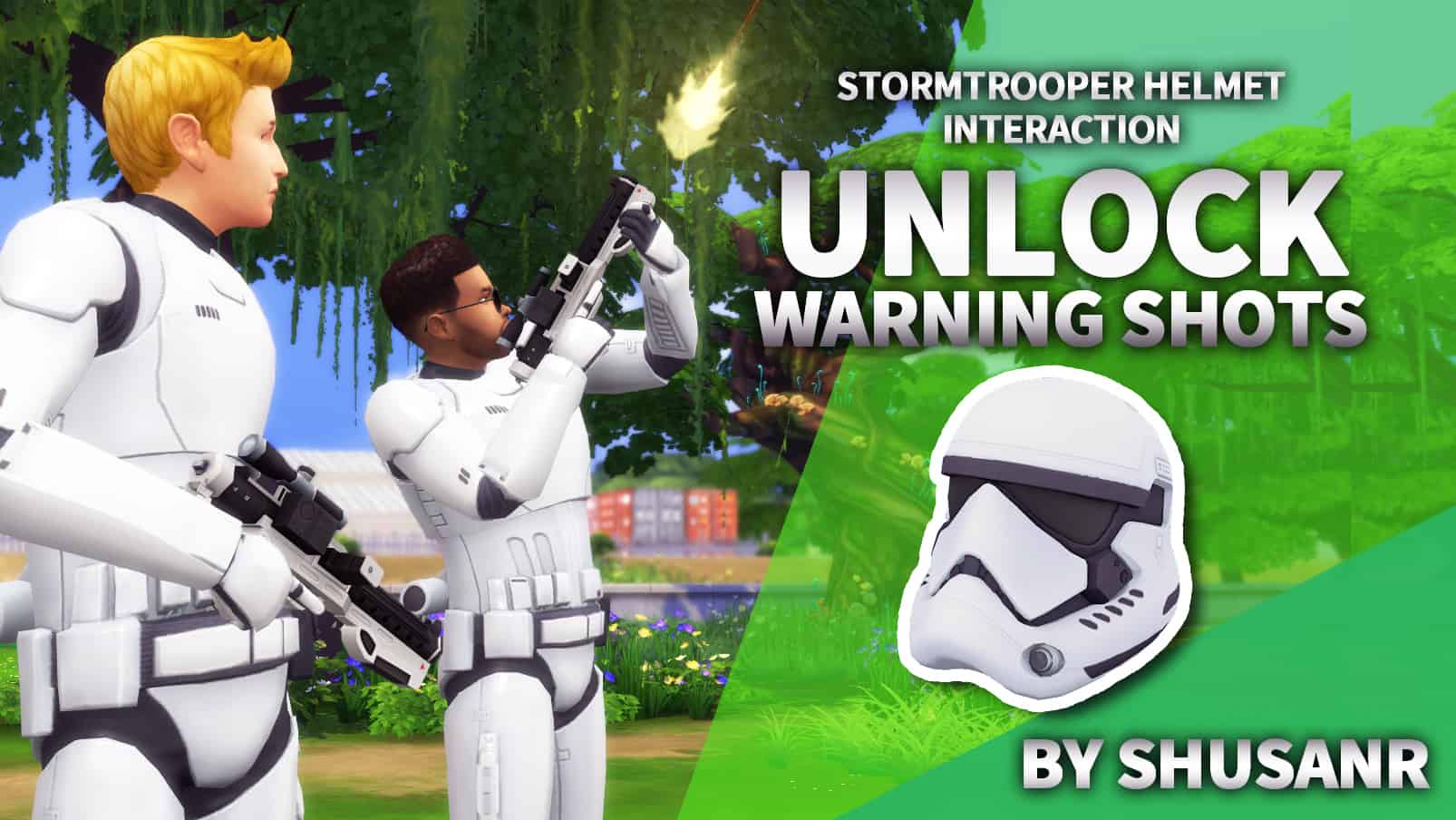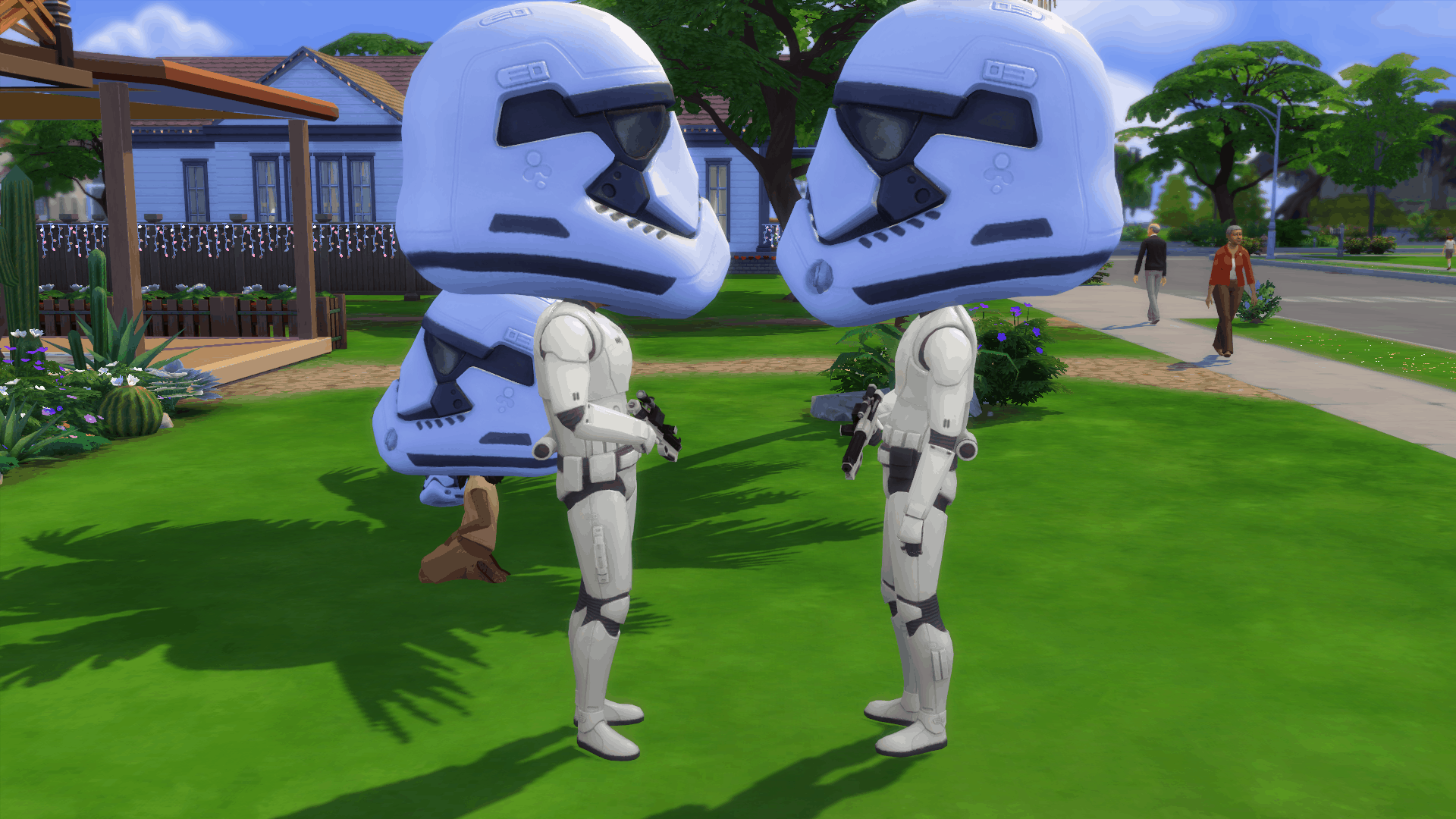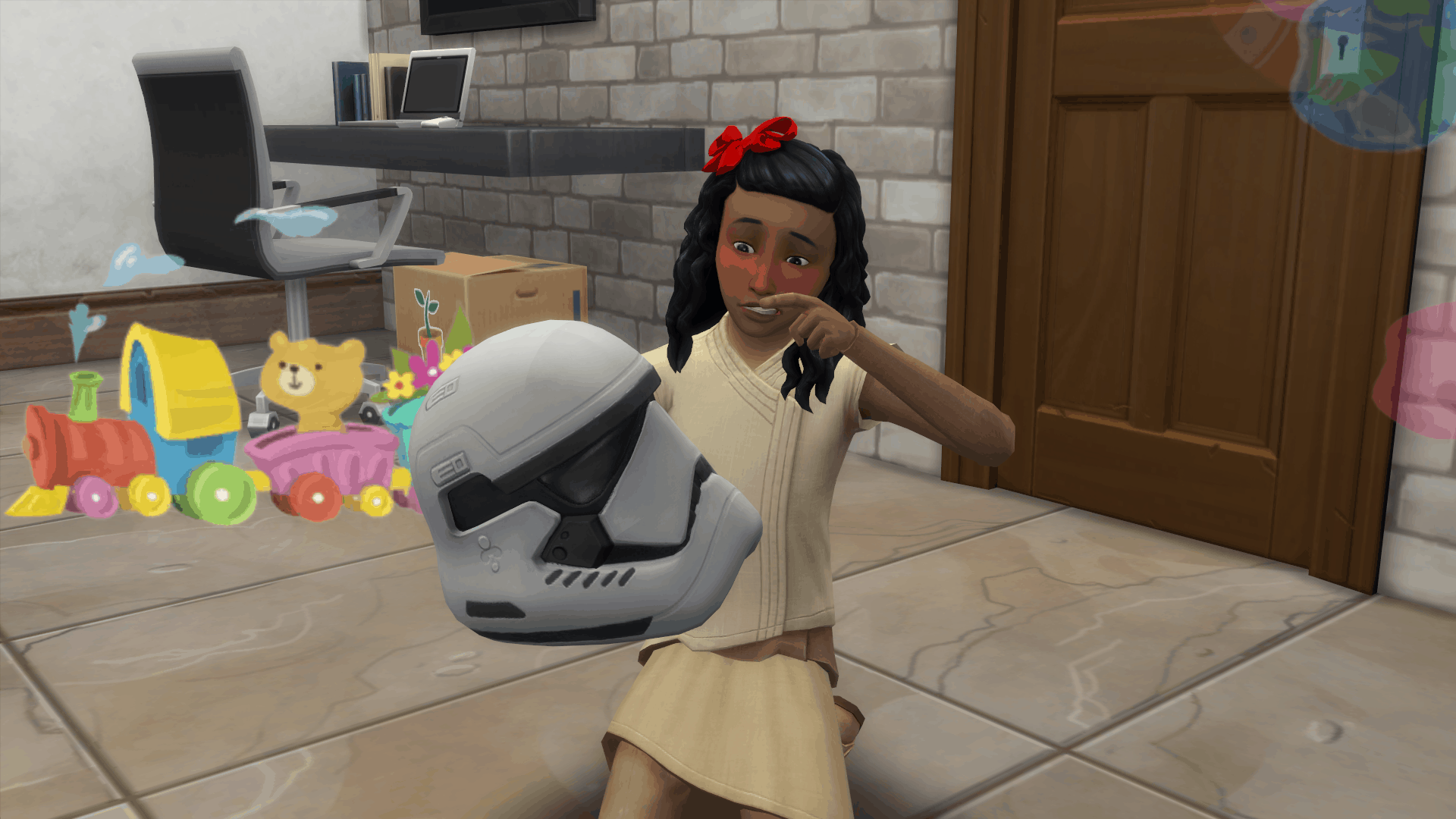 Unlock Blaster "Warning Shots"! Functional Stormtrooper Helmet Mod
I want to fire the warning shots and carry the blaster, so I made a functional toy-> a stormtrooper helmet that the kids can play with and added some new interactions in it to let the adult could change the uniforms and play with the blaster.
You have to click the helmet to shot and carry, as I don't want to mess up my sims pie menu anymore ( the interaction is not daily at all you won't do it every day).The sims around will be frightened by the shots, but it won't harm anyone, have fun.
BTW, you can set the helmet as head, it is so entertaining watching them wearing a giant stormtrooper helmet.
>REQUIRED<
GP09
>DESCRIPTION<
kids toy category
English & Chinese
>INSTALLATION<
Download and put the .package file(s) into your Mods folder.
>CREDITS<
Sims4Studio
TS4 XML Extractor by Scumbumbo