Bonehilda's Coffin of Justice (A Usable Coffin) Mod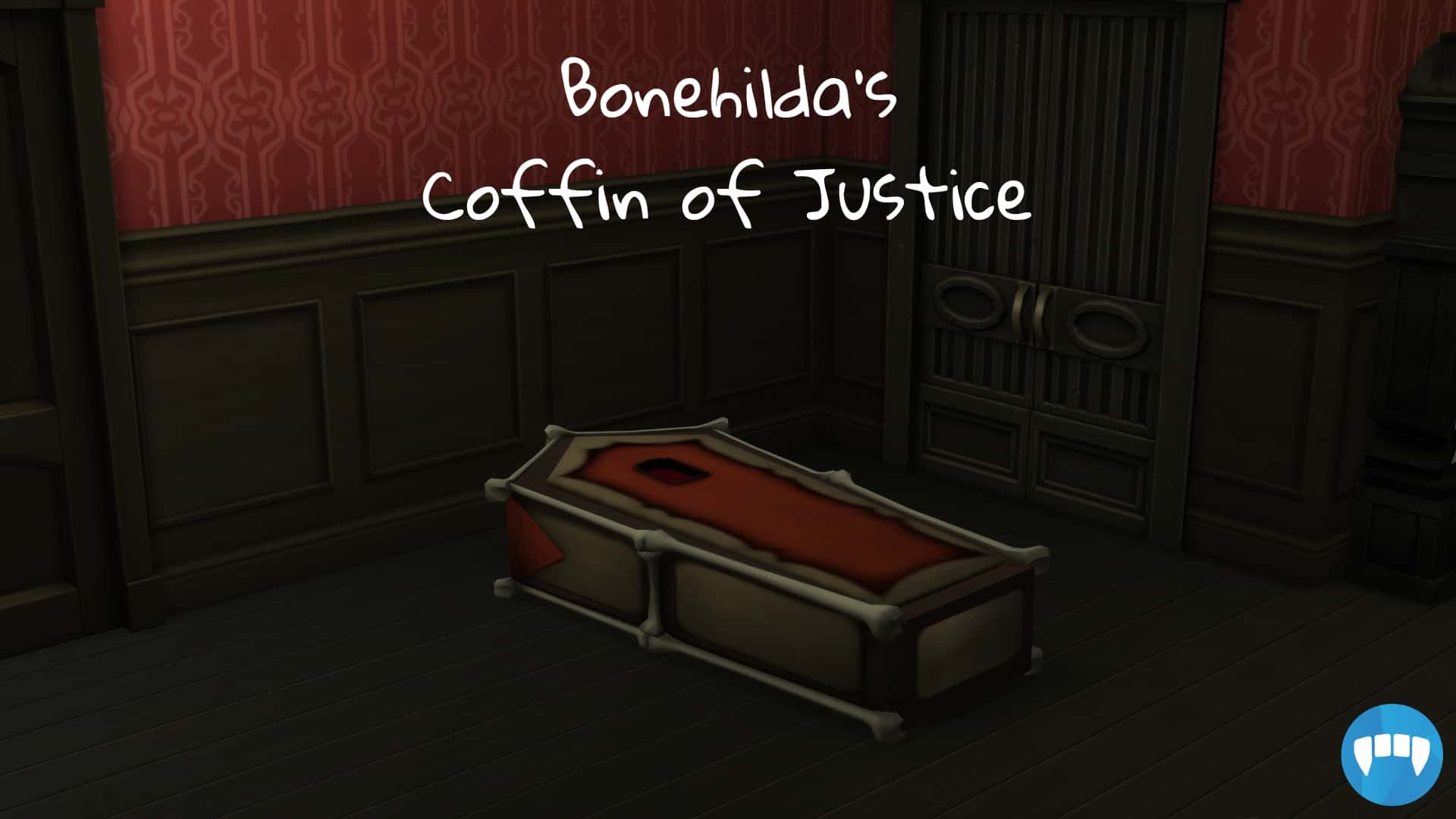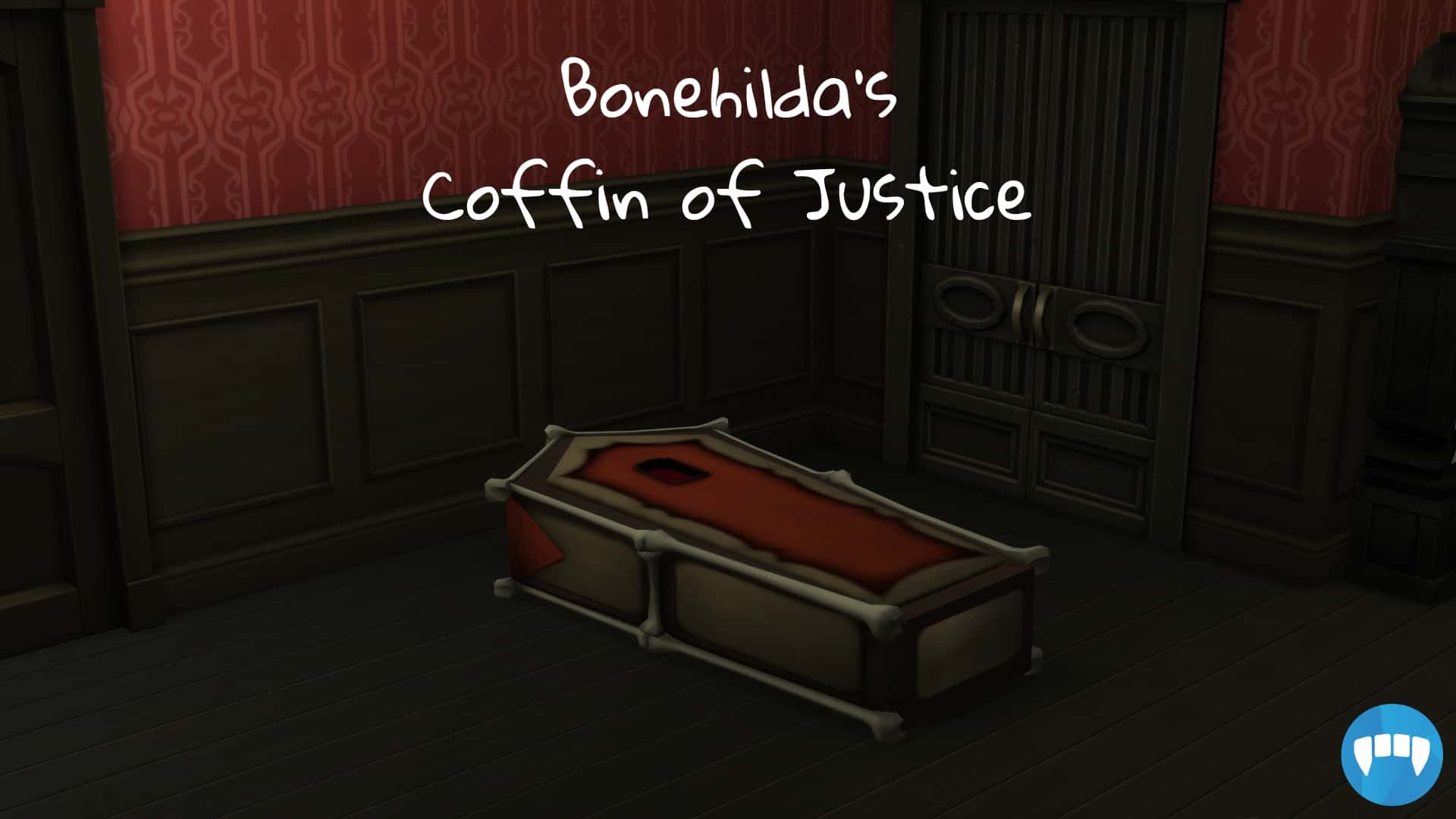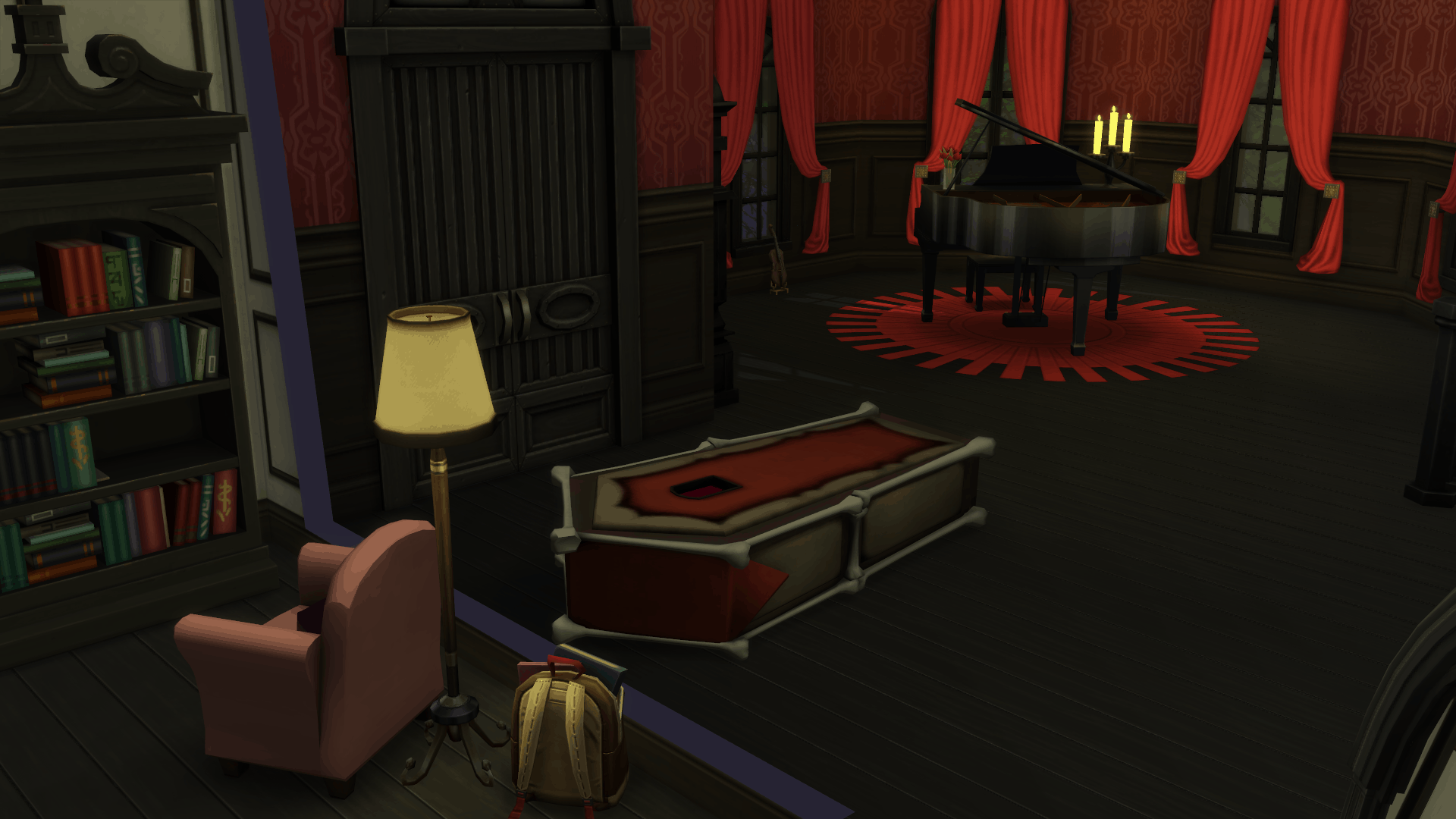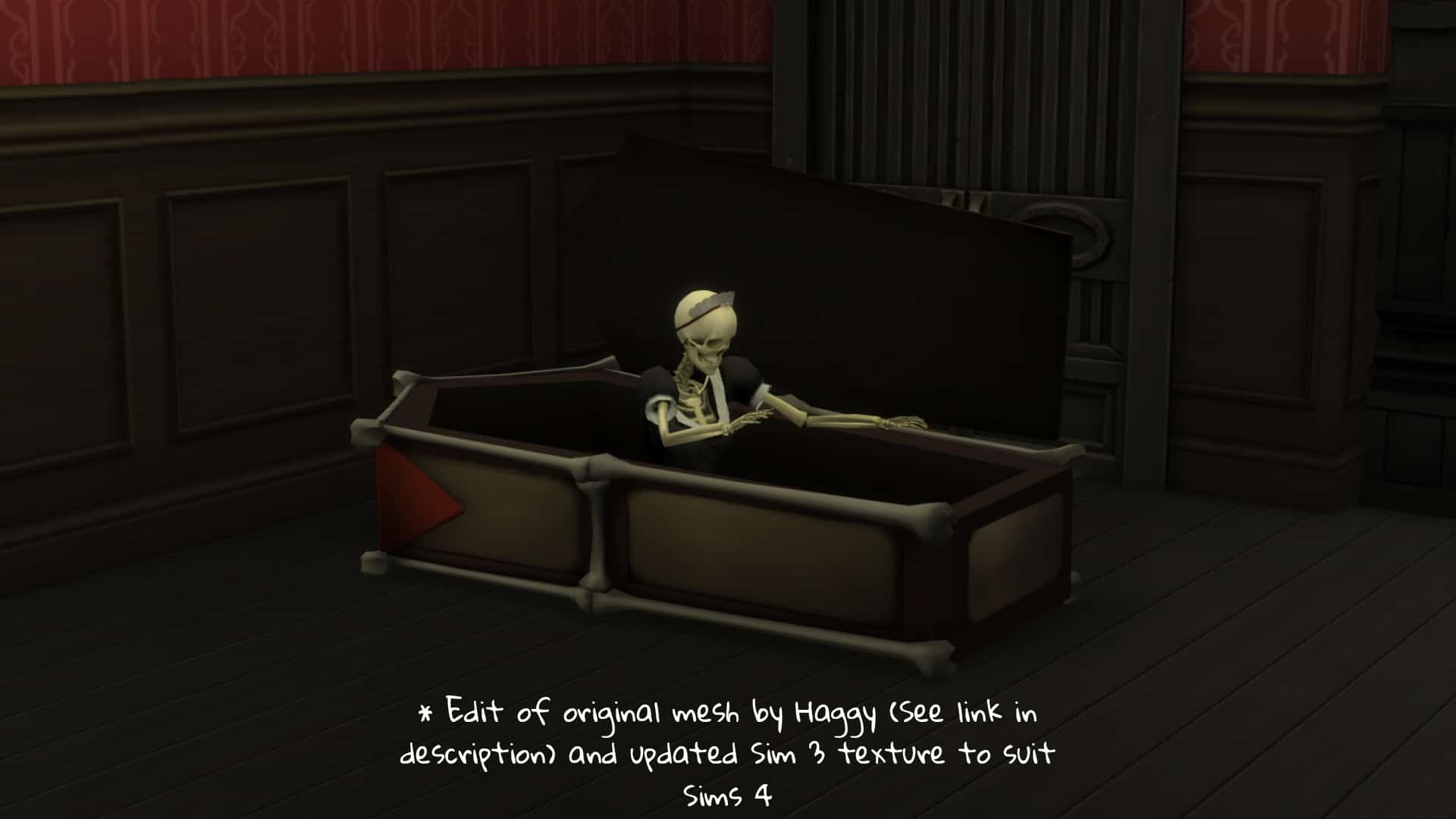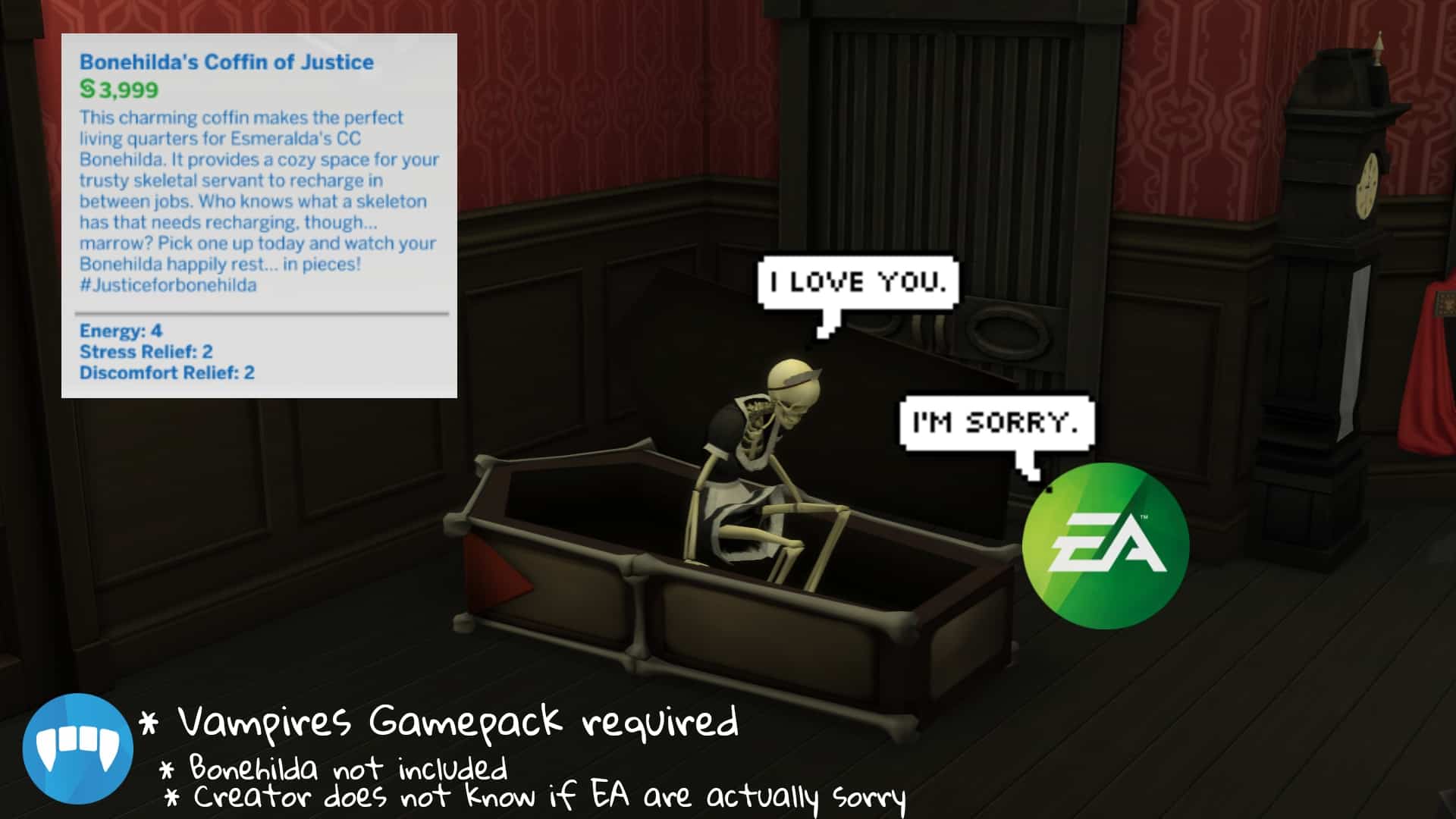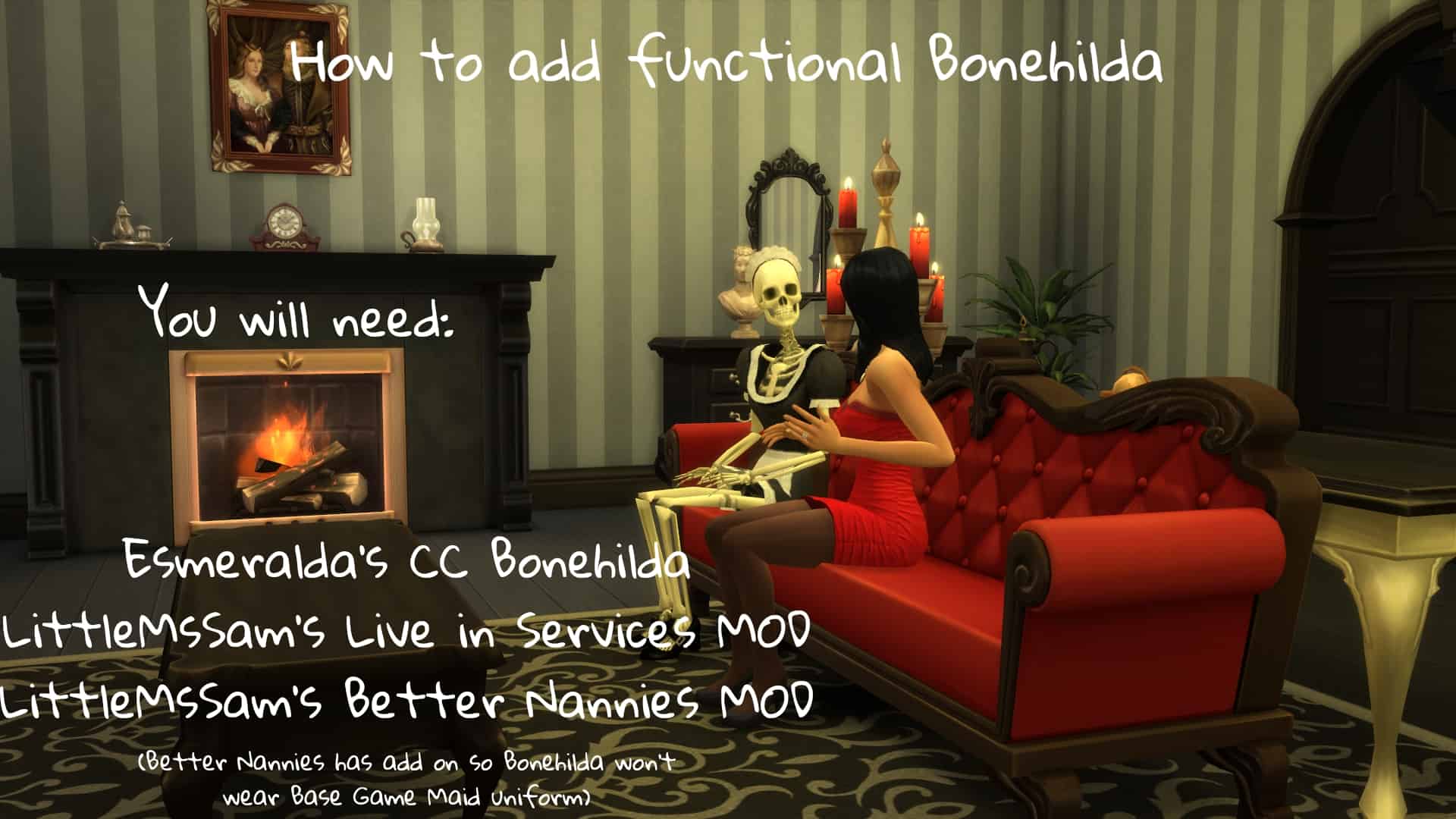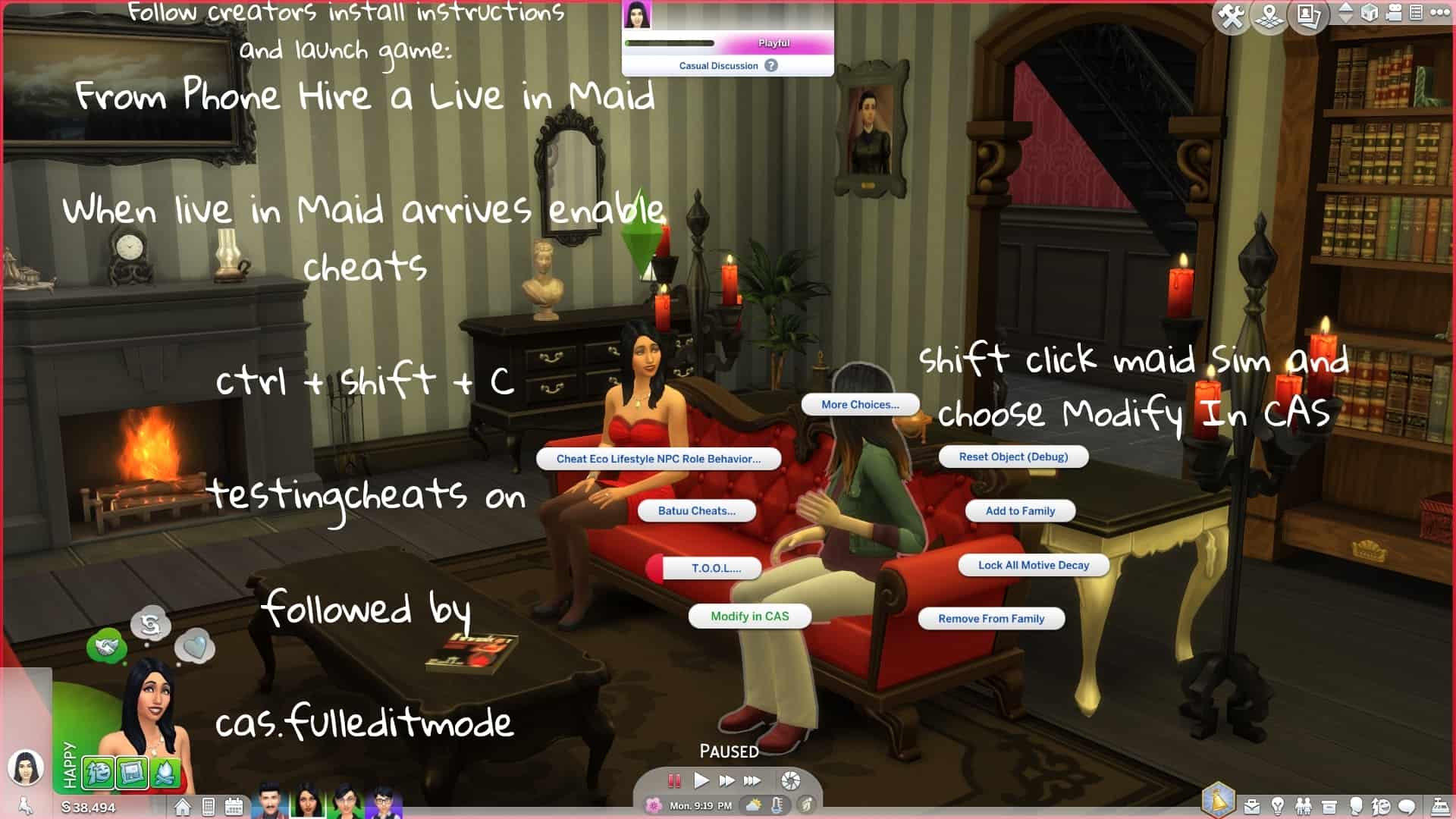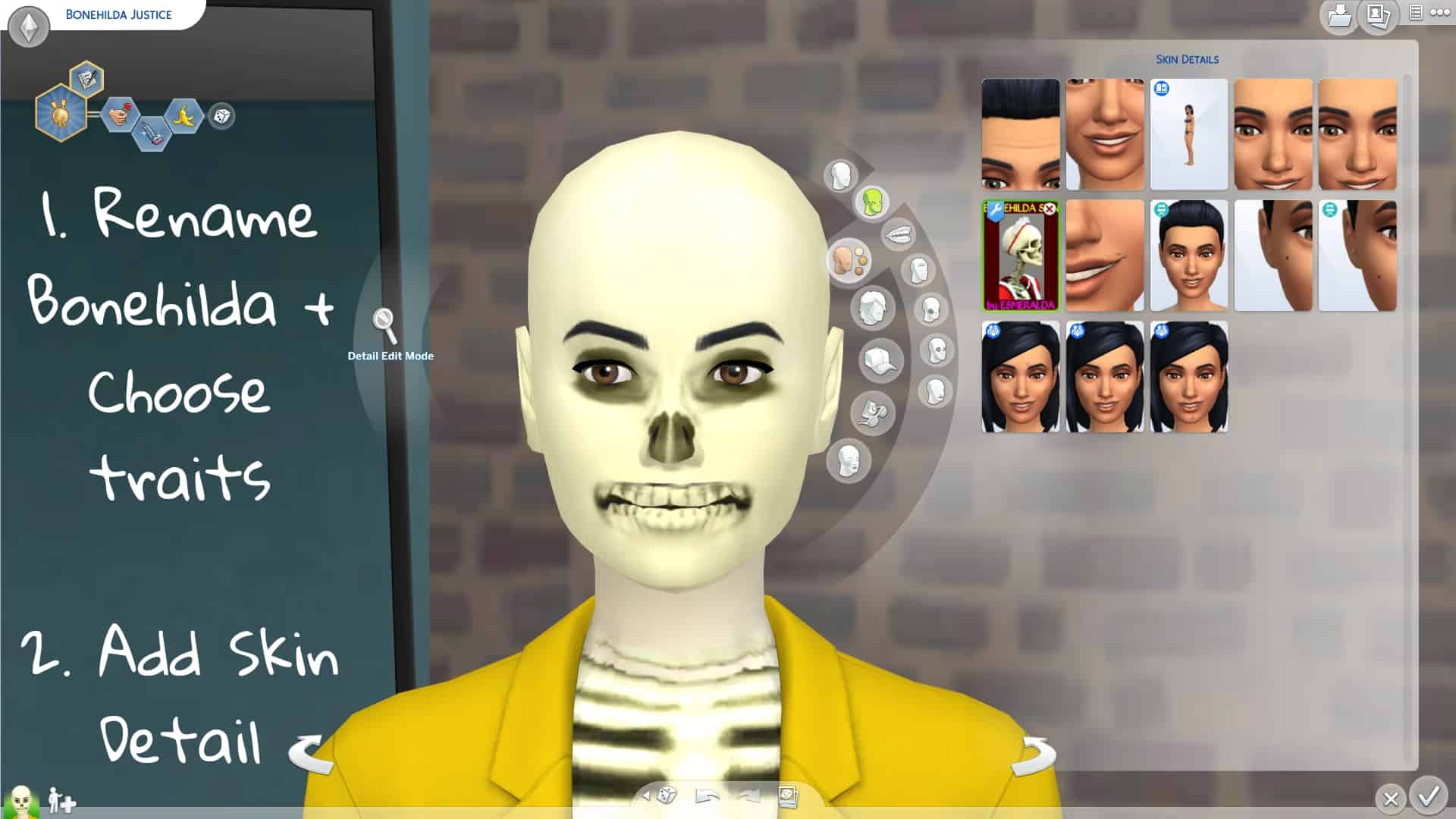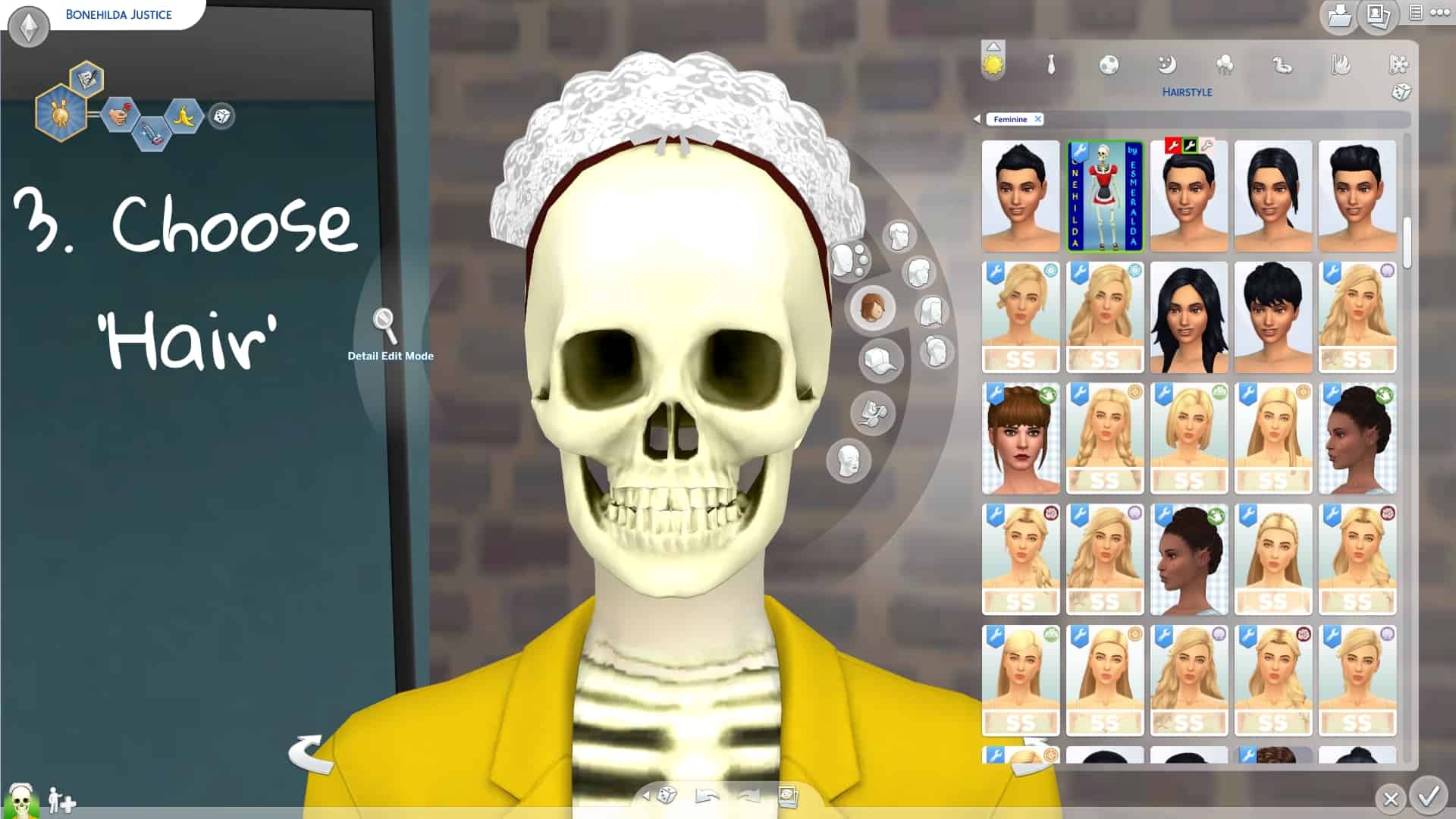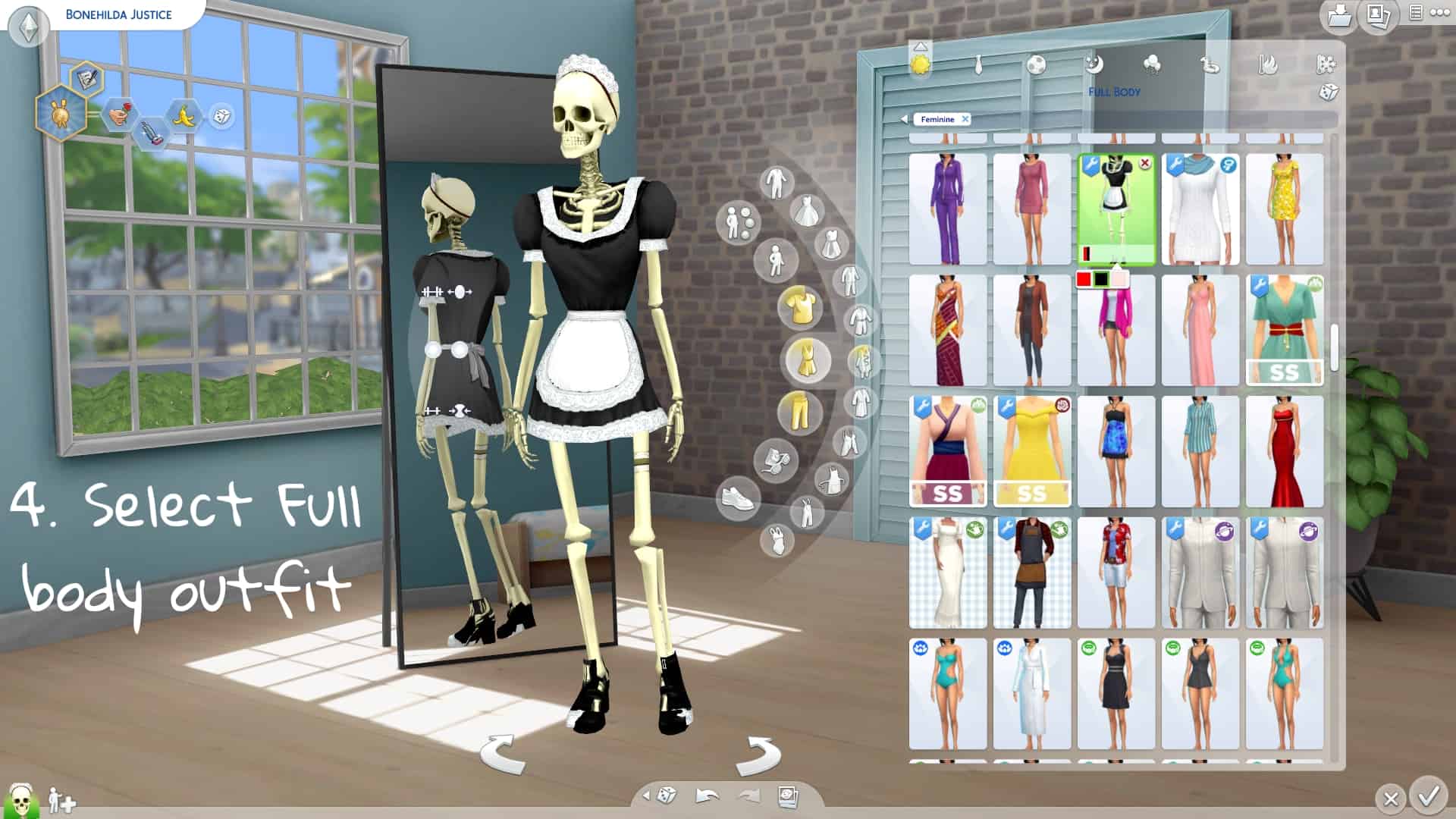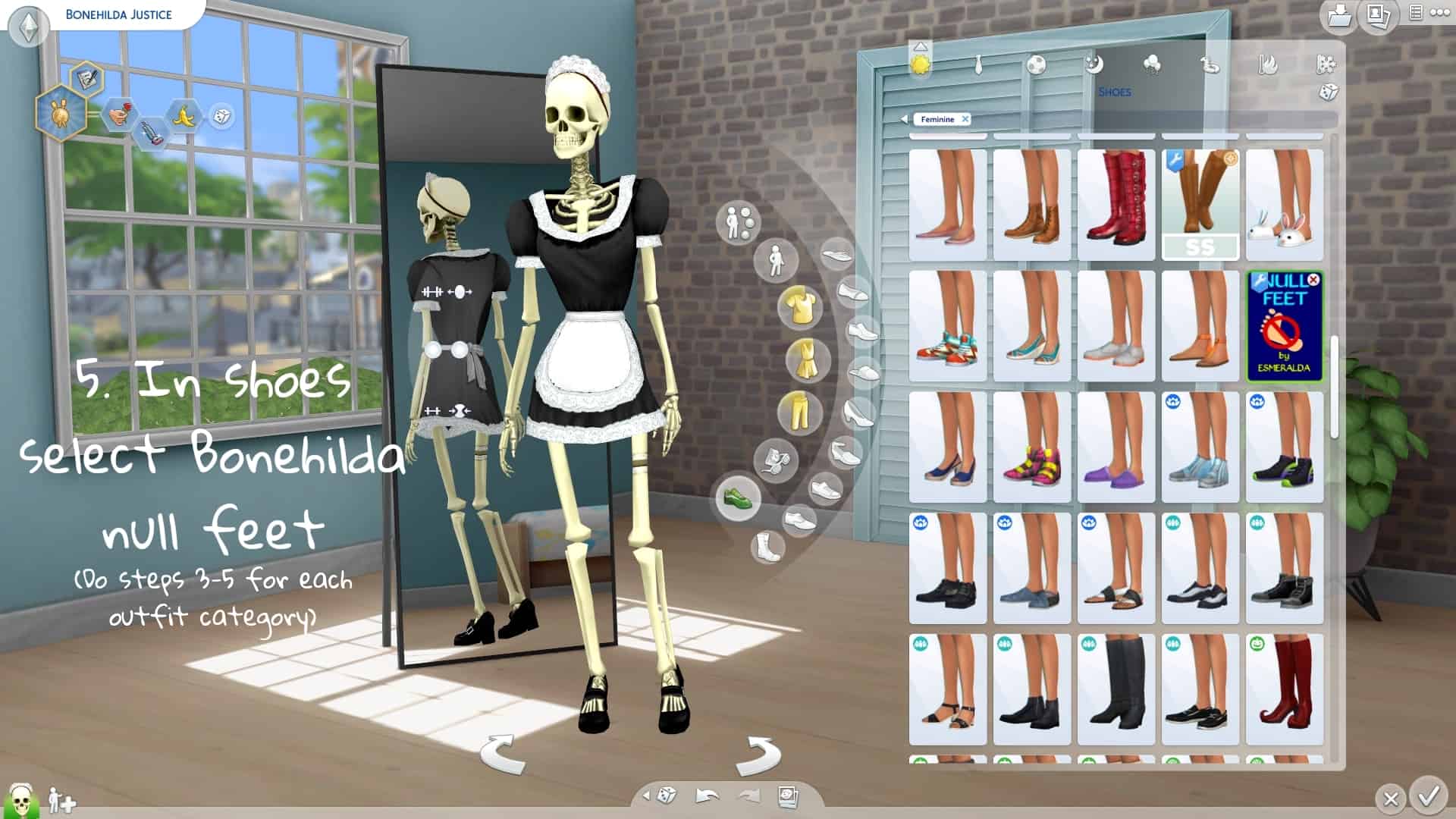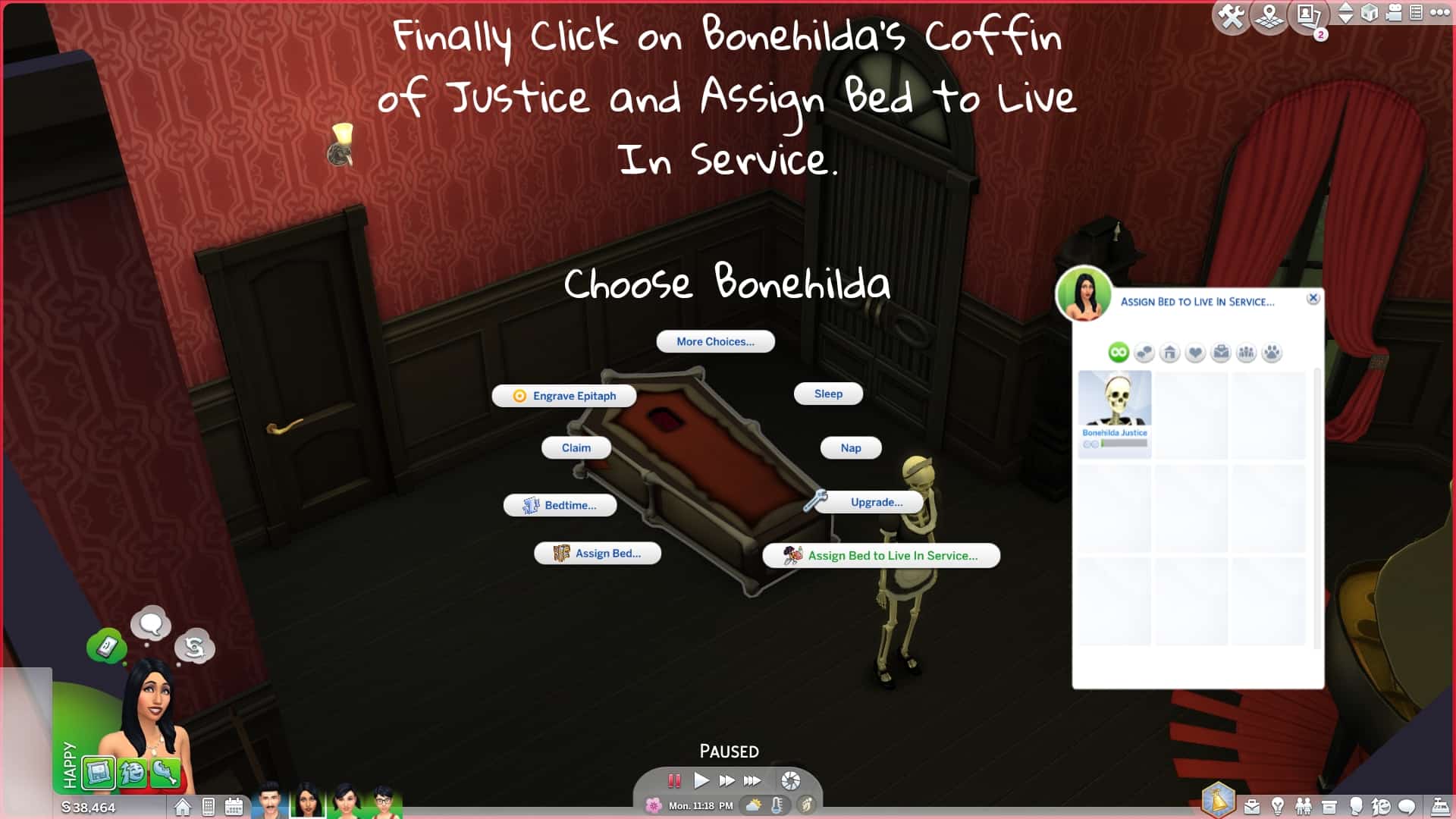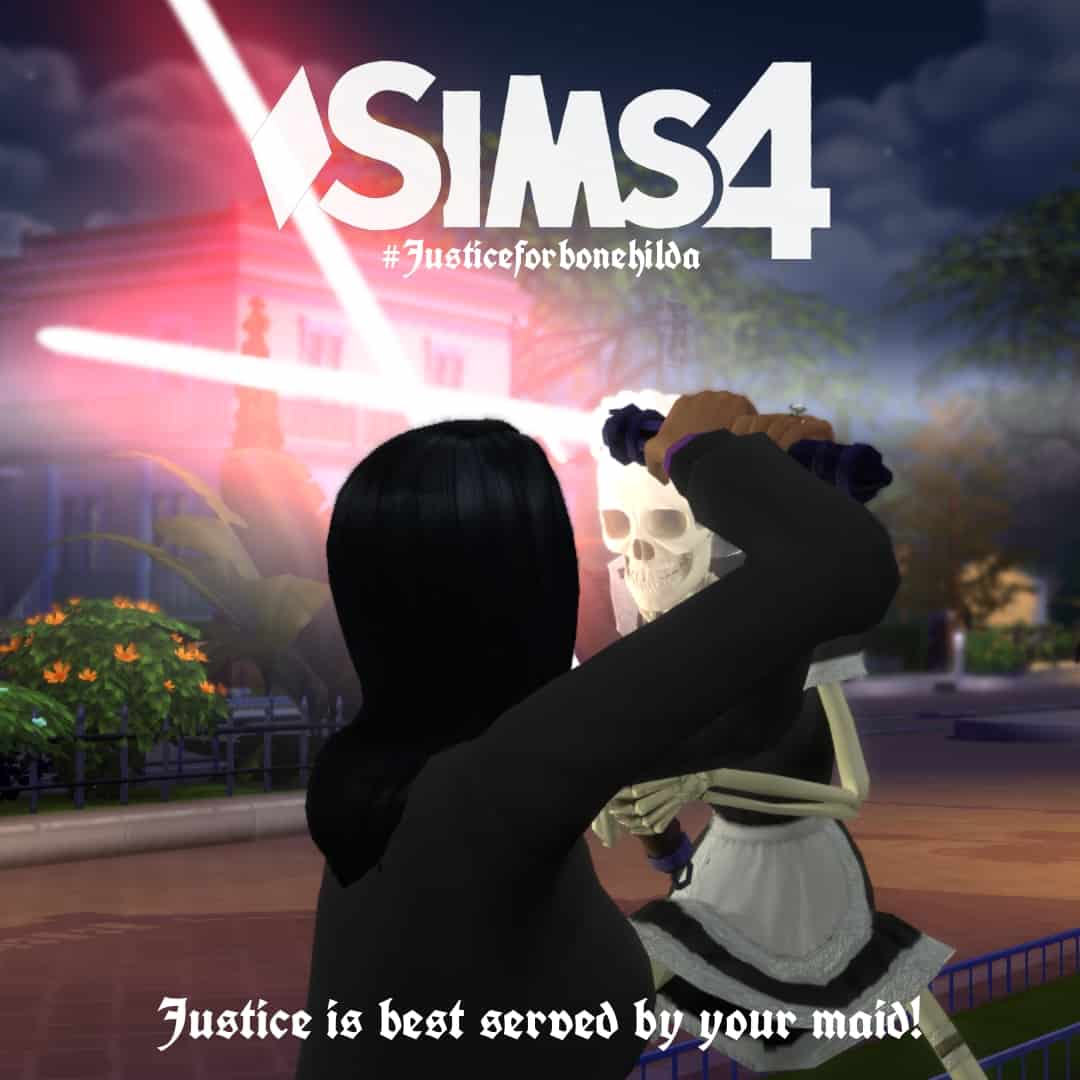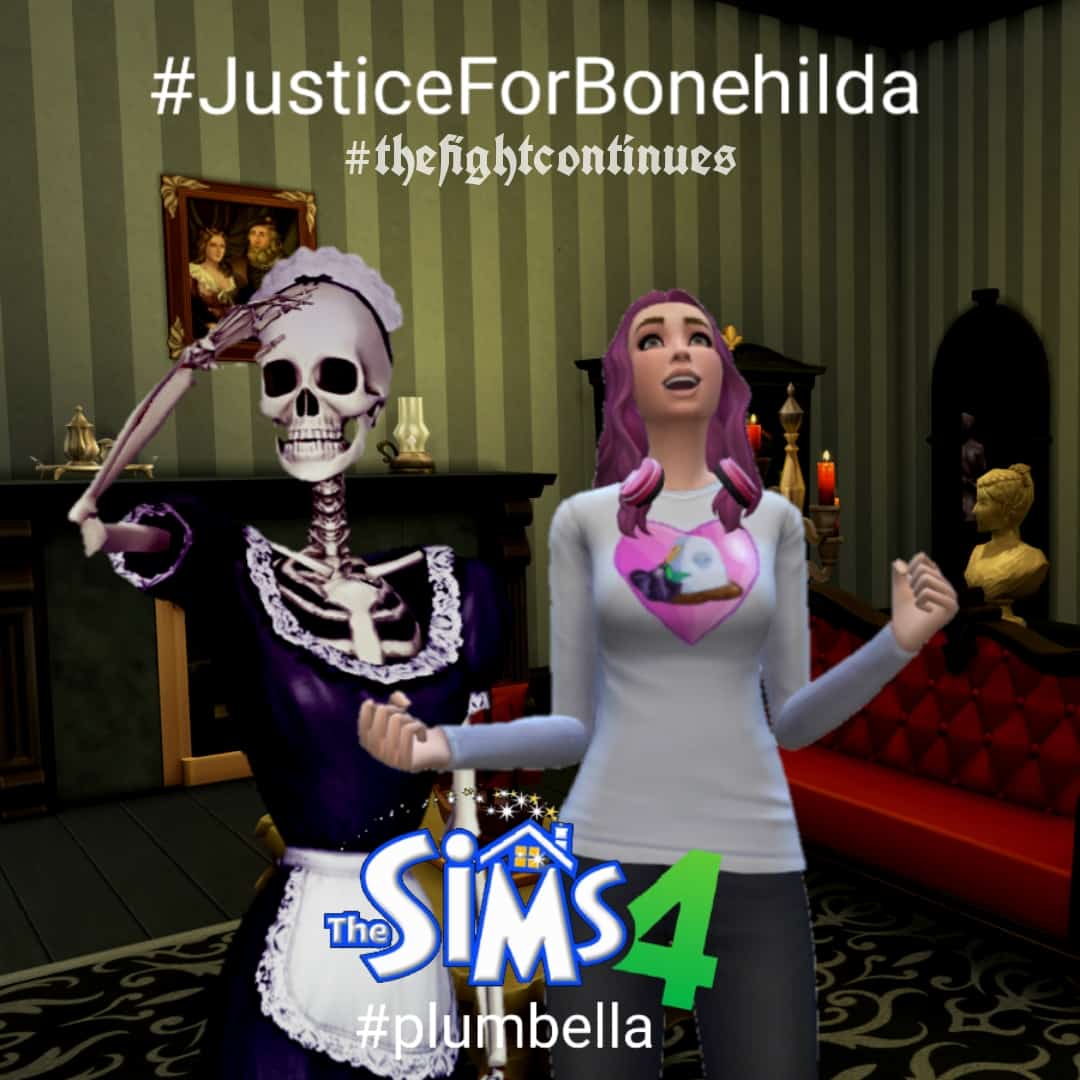 Bonehilda's Coffin of Justice (A Usable Coffin) Mod
This is a usable Coffin named 'Bonehilda's Coffin Of Justice' and it can be found in the Comfort/Beds section of the catalog. It costs 3999 simoleons, The same price Bonehilda cost in The Sims Supernatural.
Polygon Counts:
1731 Lod 1
1731 Lod 2
1731 Lod 3
Guide to Add a Functioning Bonehilda:
This item works independently as a coffin without Bonehilda. To add a functioning Bonehilda to your game you will require these MODs from these amazing creators:
Esmeralda's Bonehilda
LittleMsSam Live In Services
LittleMsSam Better Nanny
Follow creators instructions. Once installed follow my in game visual guide in the screenshots section.
tips:
Make sure script MODs go directly into the mods folder (At most 1 folder deep) and NOT a further subfolder!
Make sure you have the LittleMsSam_LiveInServices_NoUniform_Maid.package from the her add on folder.
Also recommended from the LittleMSSam's Add on folders:
LittleMsSam_LiveInServices_GoToSleep Send Bonehilda to sleep
LittleMsSam_LiveInServices_Maid_NoAutoPutAway Stops Bonehilda putting your things away like toys etc
LittleMsSam_LiveInServices_LockedStats_Hygiene Bonehilda doesn't look great in the shower!
LittleMsSam_LiveInServices_LockedStats_Bladder Bonehilda has no bladder
LittleMsSam_LiveInServices_LockedStats_Hunger Bonehilda has no stomach
BIG THANK YOU TO Esmeralda and LittleMsSam
#Justiceforbonehilda
CommodoreLezmo
Additional Credits:
Haggy (Amazing conversion of Sims 3 Bonehilda's Living Quarters)
Esmeralda (Amazing Bonehilda)
LittleMsSam (Game Changing superstar)
Carl's Sims Guide Youtube for introducing me to LittleMsSam's Mods.
Plumbella (#Justiceforbonehilda)