Borderline Personality Disorder Trait (Requested) Mod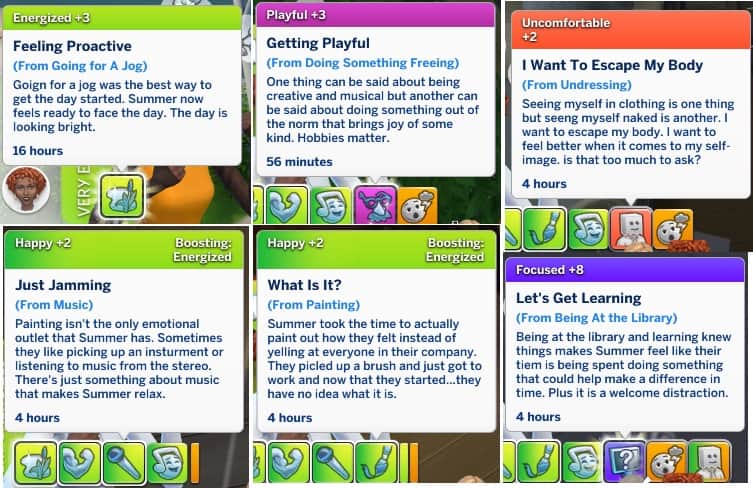 Borderline Personality Disorder Trait (Requested) Mod
This is a trait requested by MumOfAllLions on Discord who helped in its creation.
But a huge and I mean a huge thank you to Kuttoe and LeRoi for helping me clear up the LEs and tuning errors!! Without them, I don?t know if this trait would even make it to release.
Must Have Mod to go along with this trait: (coming soon ????)
Recommended Mod to have: Meaningful Stories
Borderline Personality Disorder is a mental health disorder that impacts the way you think and feel about yourself and others, causing problems functioning in everyday life. It includes self-image issues, difficulty managing emotions and behavior, and a pattern of unstable relationships.
With borderline personality disorder, you have an intense fear of abandonment or instability, and you may have difficulty tolerating being alone. Yet inappropriate anger, impulsiveness and frequent mood swings may push others away, even though you want to have loving and lasting relationships.
Despite the pain this disorder brings, these Sims tend to be known for their altruism, self-derision, kind-hearted, creative, curiosity, empathy, enthusiasm, demanding of oneself, strength of character, generosity, modesty, naivety, open-mindedness, probity, taking a new look at oneself, sensitivity
Trait Category: Emotional
Available for: Teens, Adults, Young Adults and Elders
Whims:
Do something romantic
Kiss someone
Hug someone
Schedule a date
Kick a trashcan
Rant and rave about someone
Send an angry text
Stomp trash
Stomp in puddle
Throw Tantrum (Adult
Have a Cry
Teen Mood Swing- loud music
Yell at someone
Level up in handiness skill
Ask for reassurance from someone
Cry in closet
Hide from everyone
Share insecurities with someone
Tell a self-depreciating joke
Write in journal
Paint
Skill Up Painting
Paint on Easel
Sell Painting
But Easel
View Art
Paint Mural
Skills/Needs Changes:
All the creative and musical skills will permanently be set to 1.25.
Commodities:
Your Sim will permanently have the following: Angry, Bored, Embarrassed, Focused, Happy, Inspired, Playful, Sad, Stressed, Uncomfortable, Bookworm, Creative, Hot-Headed, Romantic, Genius, Lazy, Good, Childish, Insane, Loves Rain, Loves Snow, and Career Commitment Issues.
Need Decay Multipliers:
Your Sim's Social Motive will permanently be set to 1.5.
Buff Decay Multipliers:
All your Sim's social buffs will be set to 1.5
Emotion Weight Multipliers:
All the positive emotions will permanently be set to 2, and all the negative emotions will permanently be set to 0.25.
Relationships Track Multipliers:
All your Sim's friendships and romances will permanently be set to 1.5 in both directions meaning all your Sim's relationships will gain more points from positive interactions and will lose more points from negative interactions. (Possible conflict with Slower Relationship Procession. If you want both I suggest you put SRP in your Overrides folder.)
Social Interactions: Express Fear of Abandonment, Explain Borderline Personality Disorder, Beg Not to Walk Away, Talk Feeling Empty, Ask To Be Left Alone, Express Passionate Love, Break Up
Buff Replacements:
The Flattered buff will be replaced with the Fine emotion (emotion weight of 2) for a duration of 2 hours.
Additional Credits:
S4S
Mod Constructor v4
Kuttoe for helping us fix the LEs
LeRoiDeTout for helping us with the tuning errors