Country Sawmill Mod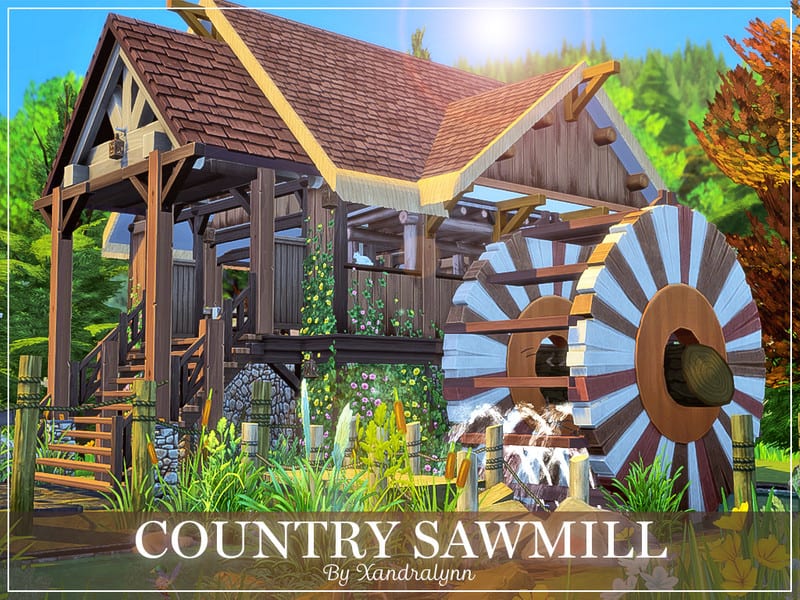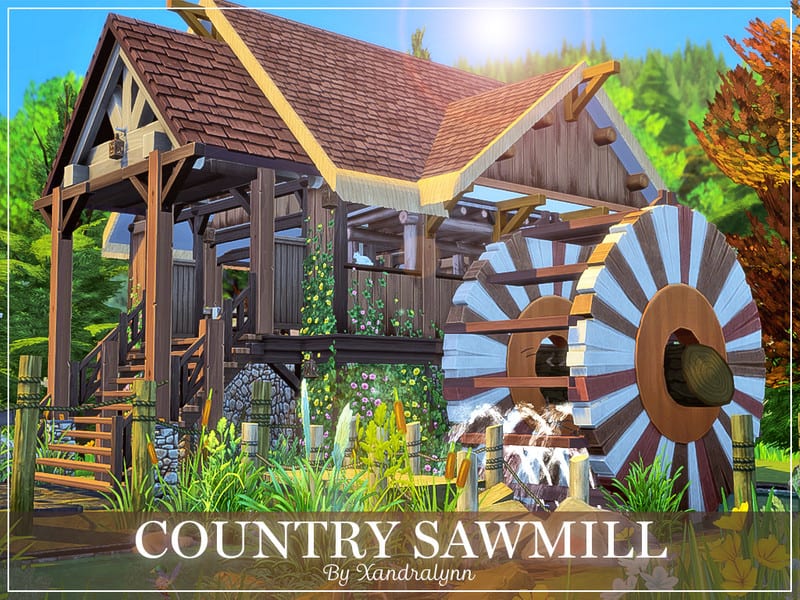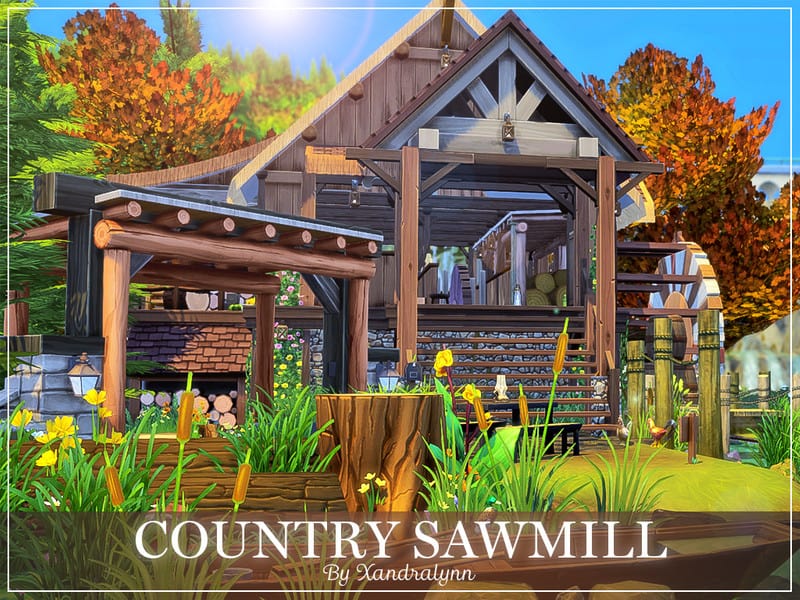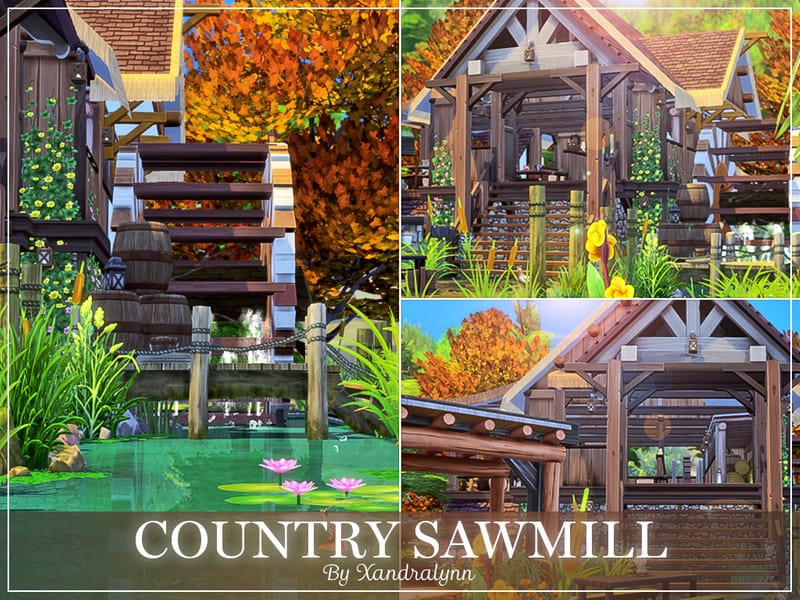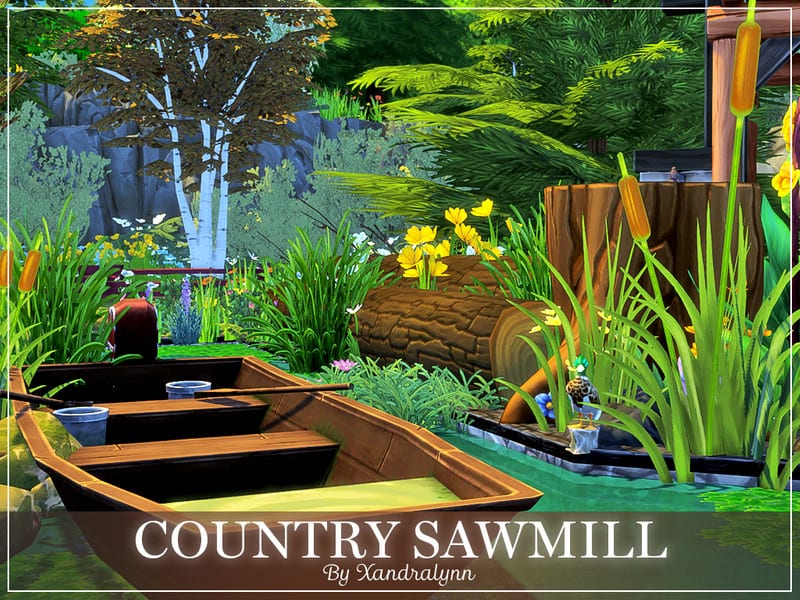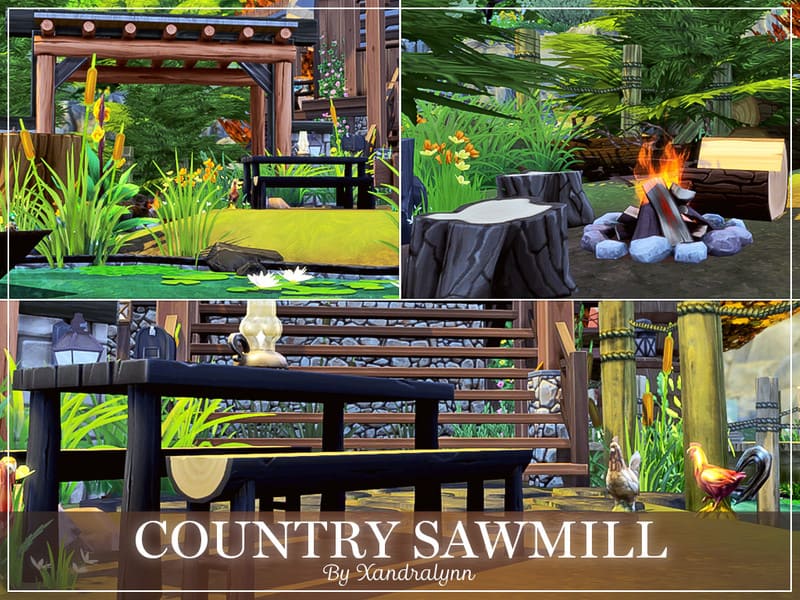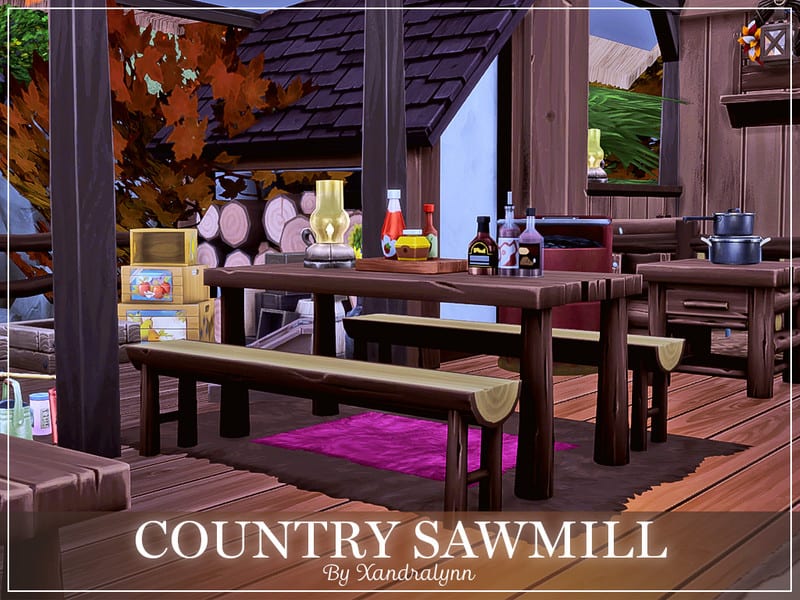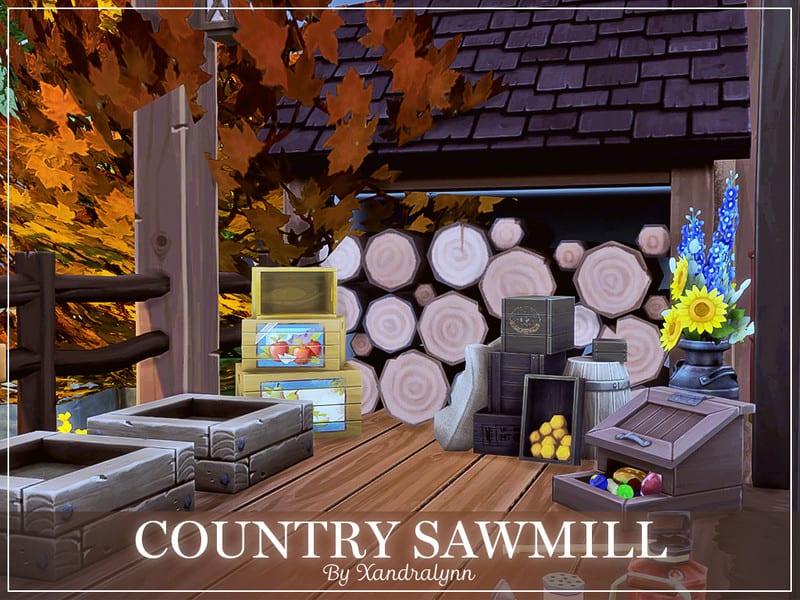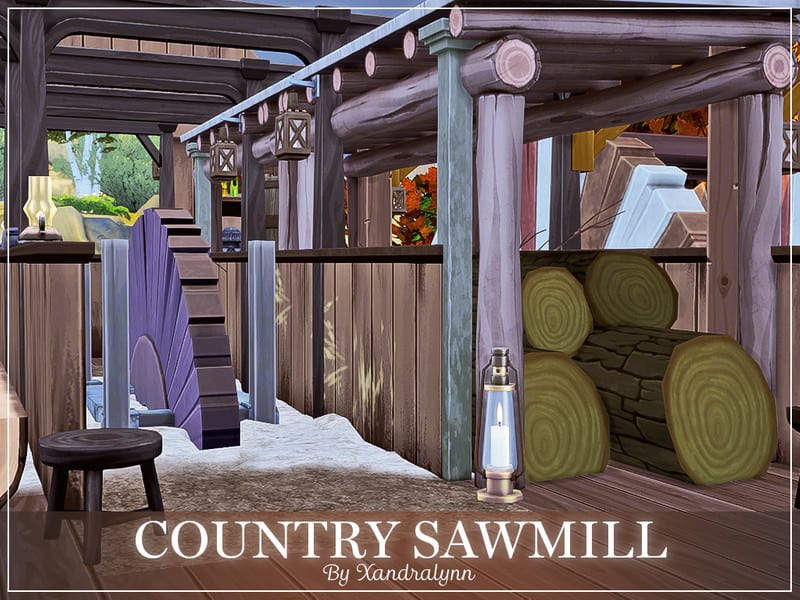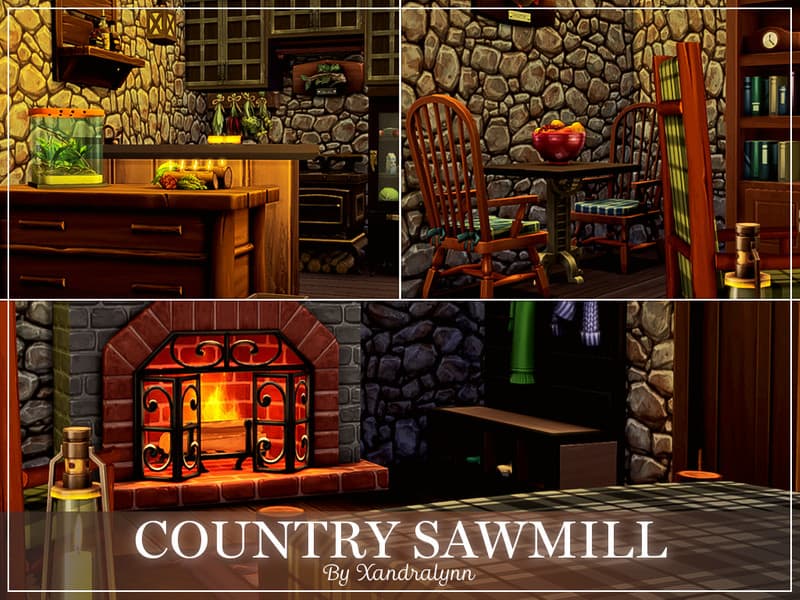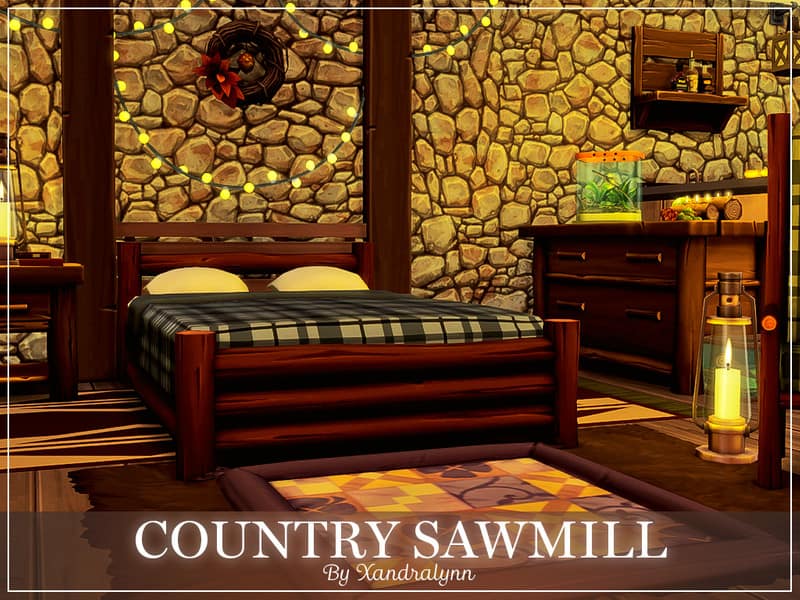 Country Sawmill Mod
Country Sawmill is an old-fashioned lumber mill that is an ideal place of residence for any hardy sim seeking a life among nature. The upper floor of this lot contains a picnic table and barbeque, a small gardening space, pet supplies, and a woodworking table. The lower floor of the mill contains a living area with one sim bed, a pet bed, a kitchen, and a small bathroom. Outdoor activities include a campfire and a place to fish.
Lot type: Residential
Lot size: 30×20
Lot value: $70,554
Please check the Creator Notes for the CC item that I have used.
This lot was originally built on Dachshund's Creek in Brindleton Bay.
I have the following packs installed:
Expansion Packs:
– Get Famous
– Seasons
– Cats and Dogs
– City Living
– Get Together
– Get to Work
– Island Living
Game Packs:
– Jungle Adventure
– Parenthood
– Vampires
– Dine Out
– Spa Day
– Outdoor Retreat
– StrangerVille
– Realm of Magic
Stuff Packs:
– My First Pet Stuff
– Laundry Day Stuff
– Toddler Stuff
– Fitness Stuff
– Bowling Night Stuff
– Vintage Glamour Stuff
– Backyard Stuff
– Kids Room Stuff
– Romantic Garden Stuff
– Movie Hangout Stuff
– Spooky Stuff
– Cool Kitchen Stuff
– Perfect Patio Stuff
– Luxury Party Stuff
– Moschino Stuff
– Holiday Celebration Pack
Cheat Codes Used:
bb.moveobjects on
bb.showhiddenobjects
bb.showliveeditobjects
bb.ignoregameplayunlocksentitlement
Value: 70554
Furnished: Fully
Decorated: Throughout
Bedrooms: 1
Bathrooms: 1
Stories: 2
Lot Size: 30×20
Custom content: CC used