Enhanced Good vs. Evil Traits Mod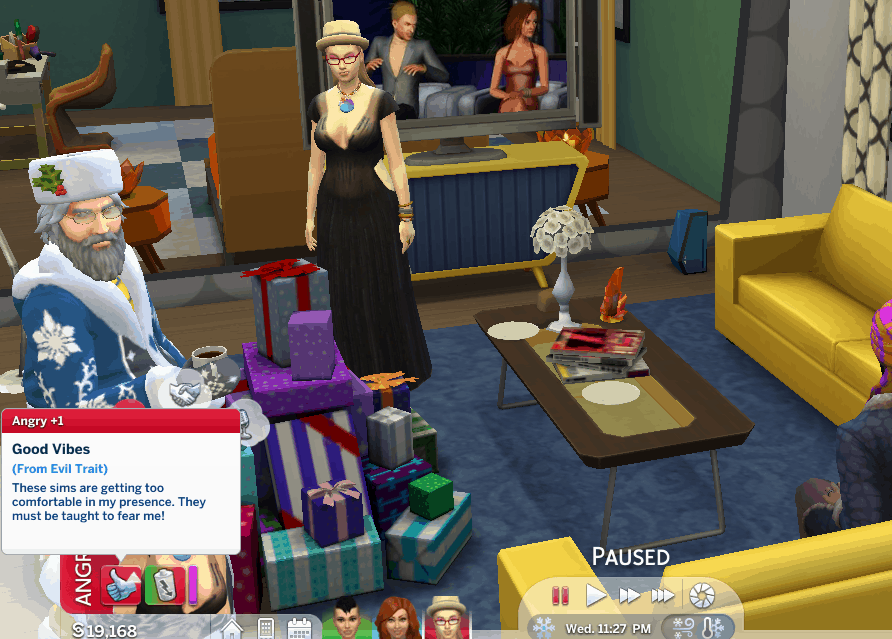 Enhanced Good vs. Evil Traits Mod


Changes for Evil:

-Changes the Near Misery buff from Happy to Playful, so that your sim will mock the target's misery instead of giving out heartfelt compliments.
– After being around positive emotions for too long, your sim will no longer be able to tolerate such sincerity. (And become slightly angry.)
– Your Evil sim will get Tense after interacting with a Good sim, rather than angry.
– Other sims now react to the Maniacal Laugh, similarly to the way they do for swearing.
Enhancements for Good:
– Lengthens the duration of the Positive Vibes buff slightly.
– Reacts in Righteous Anger when dealing with an Evil Sim (instead of getting Sad).
– Gets empathetically Sad interacting with sims dealing with negative emotions.