Fizz No Spoil Mod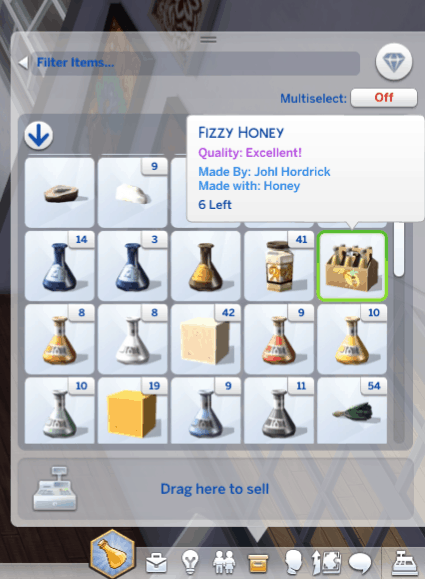 Fizz No Spoil Mod
So, every time my sims made fizz, I wanted to sell it on that cute little entrepreneur sales table that comes with Eco Lifestyle. Well guess what? Fizz expires in, at most, two days, and often as little as ten hours. So I could make maybe three or four batches of fizz before the first would go bad by the time I got to the lot to sell fizz at, unless i wanted to buy like, five fizzing machines. Which I didn't want to. So I decided to jump into the world of Sims modding and make this mod.
It's pretty simple, does exactly what it says on the tin. I edited all of the individual files for fizz packs and fizz bottles, so it will only conflict with mods that change those.
There's one catch with the mod: To remove the expiration timer from the fizz, you have to place it in the world by hand, then put it back in your inventory. Only then will it never spoil. This goes for fizzy juice, kombucha, and seltzer.
This is my first mod and I made it swiftly, but I've tested it multiple times and so far, no bugs! Please let me know if anything should go wrong with this.