Greenhouse Abode Mod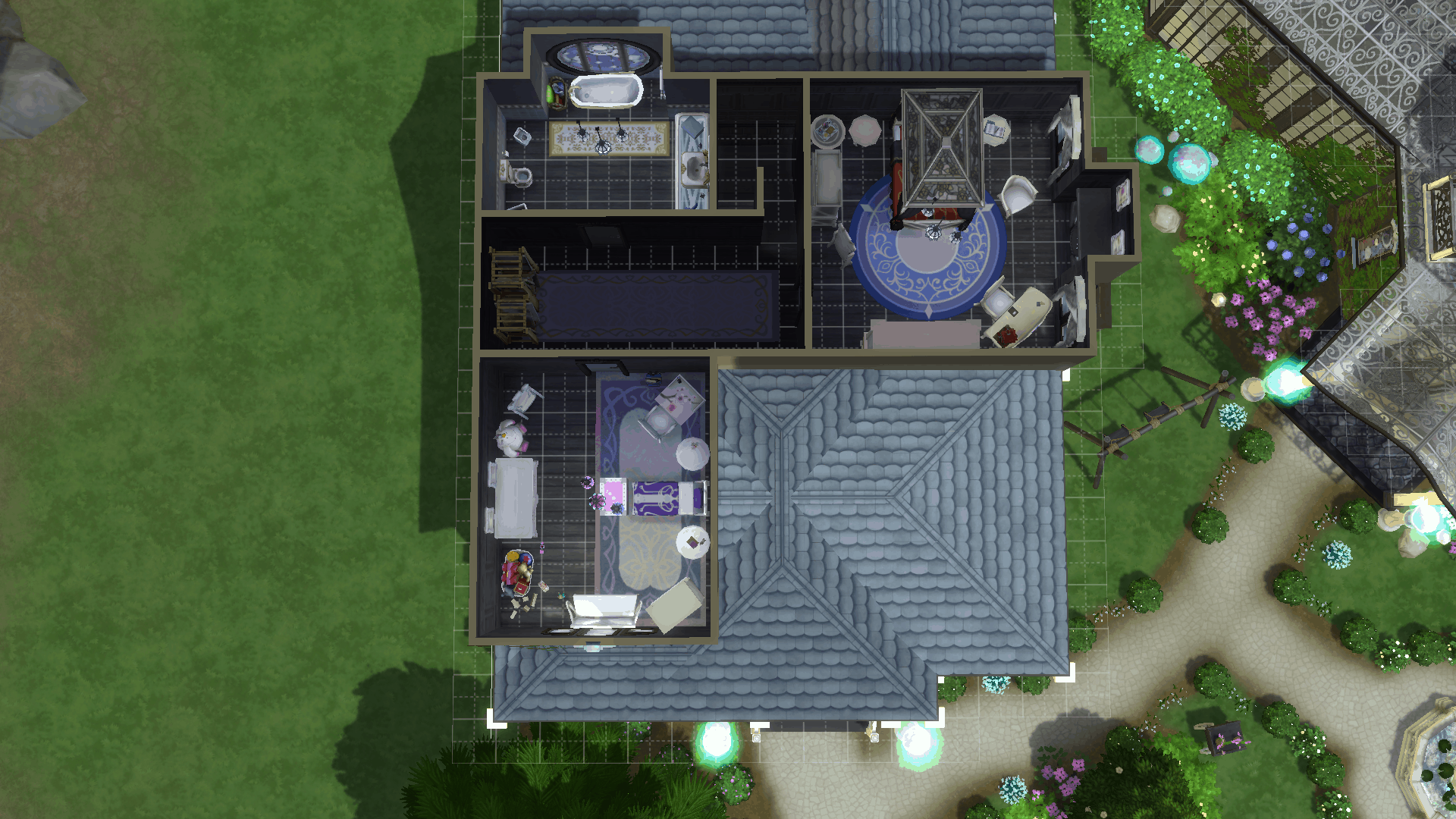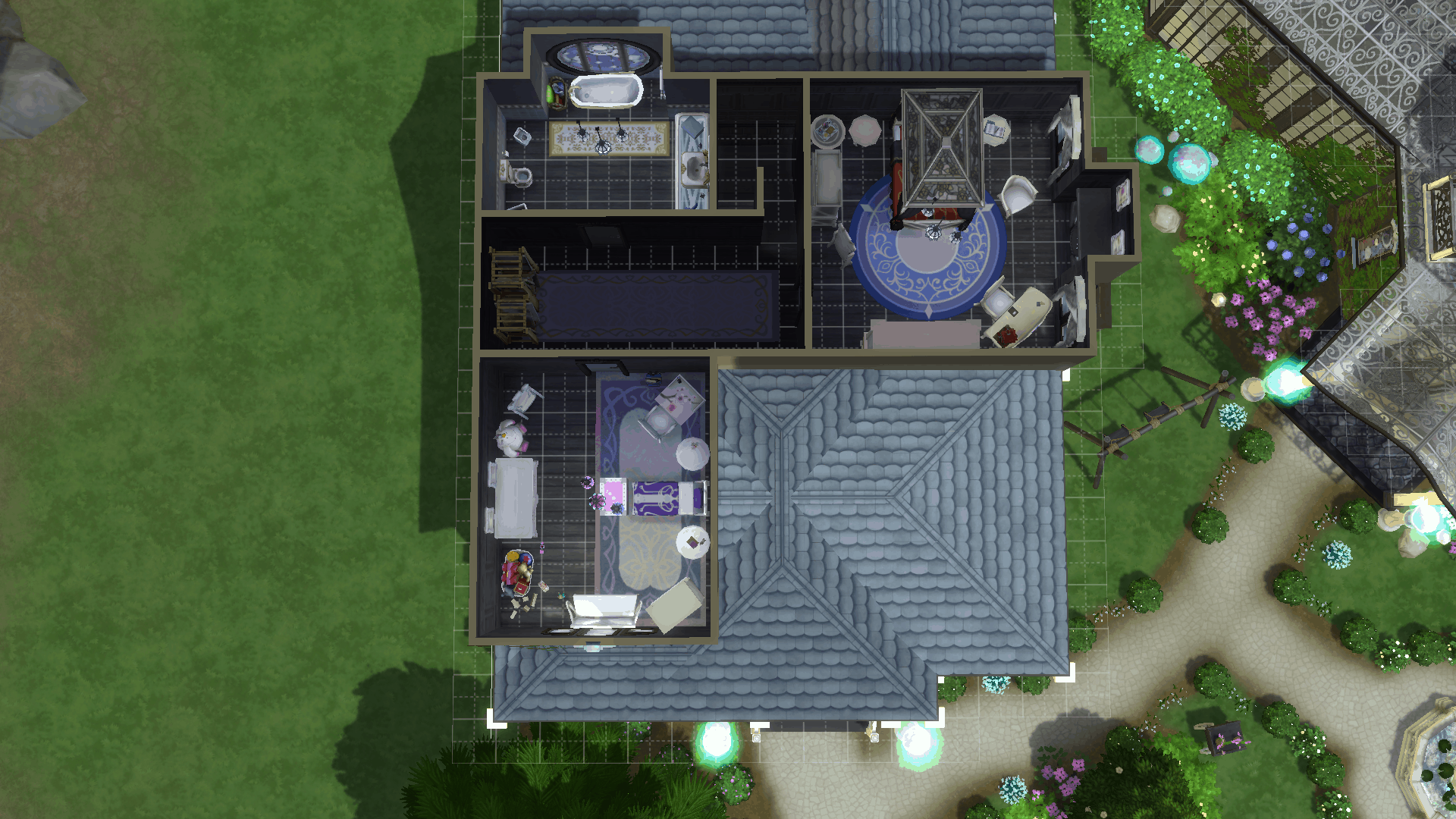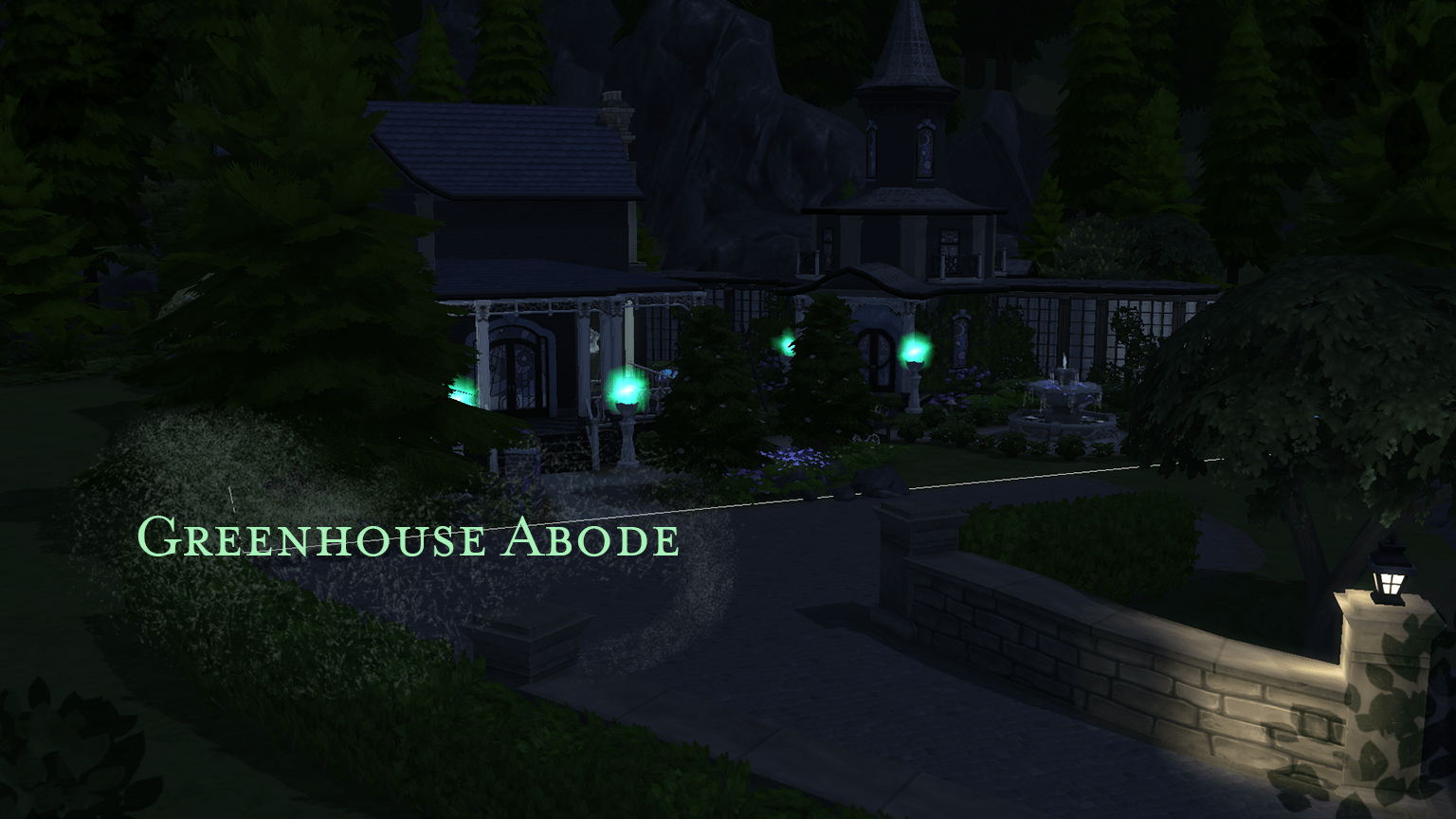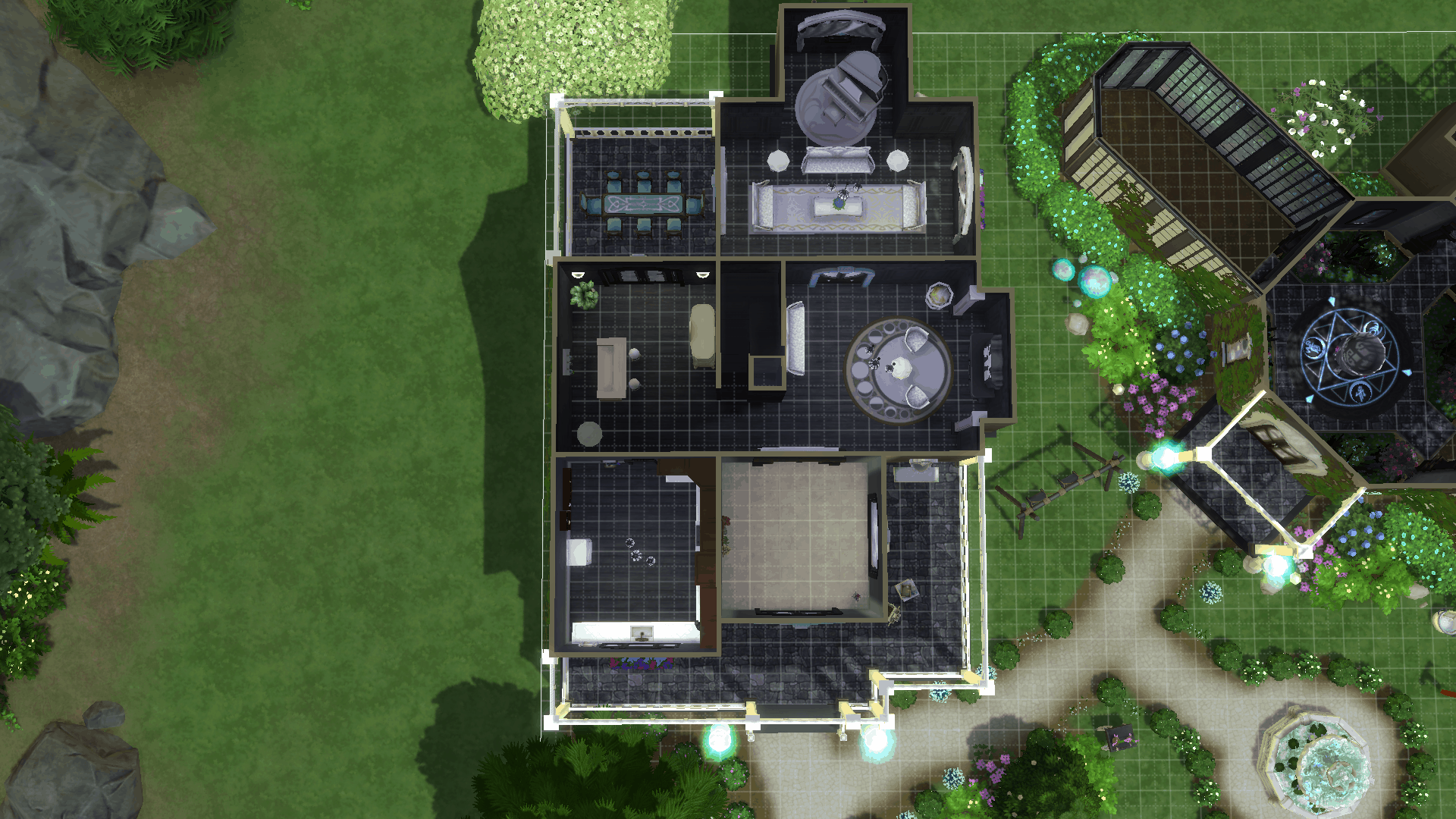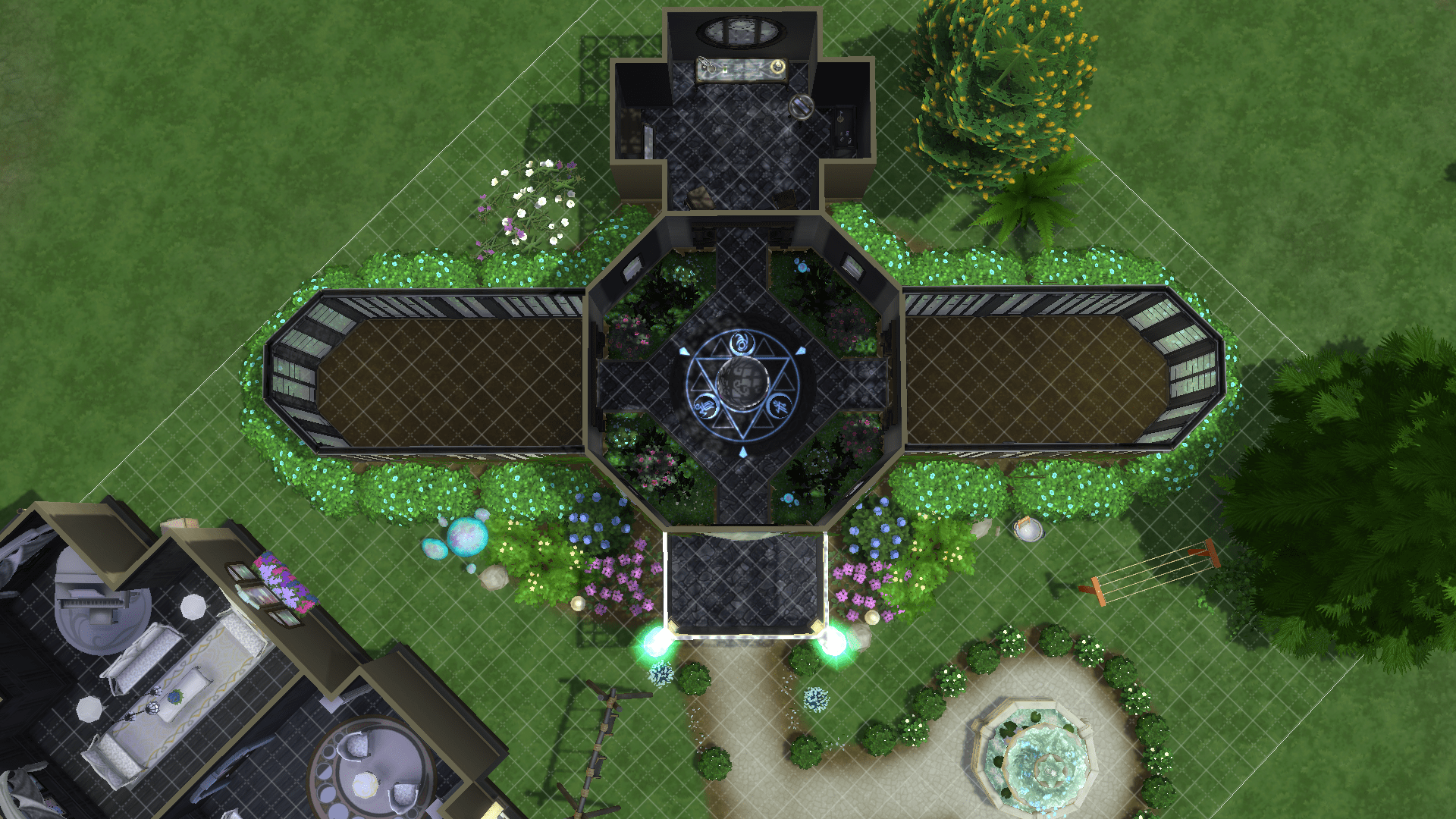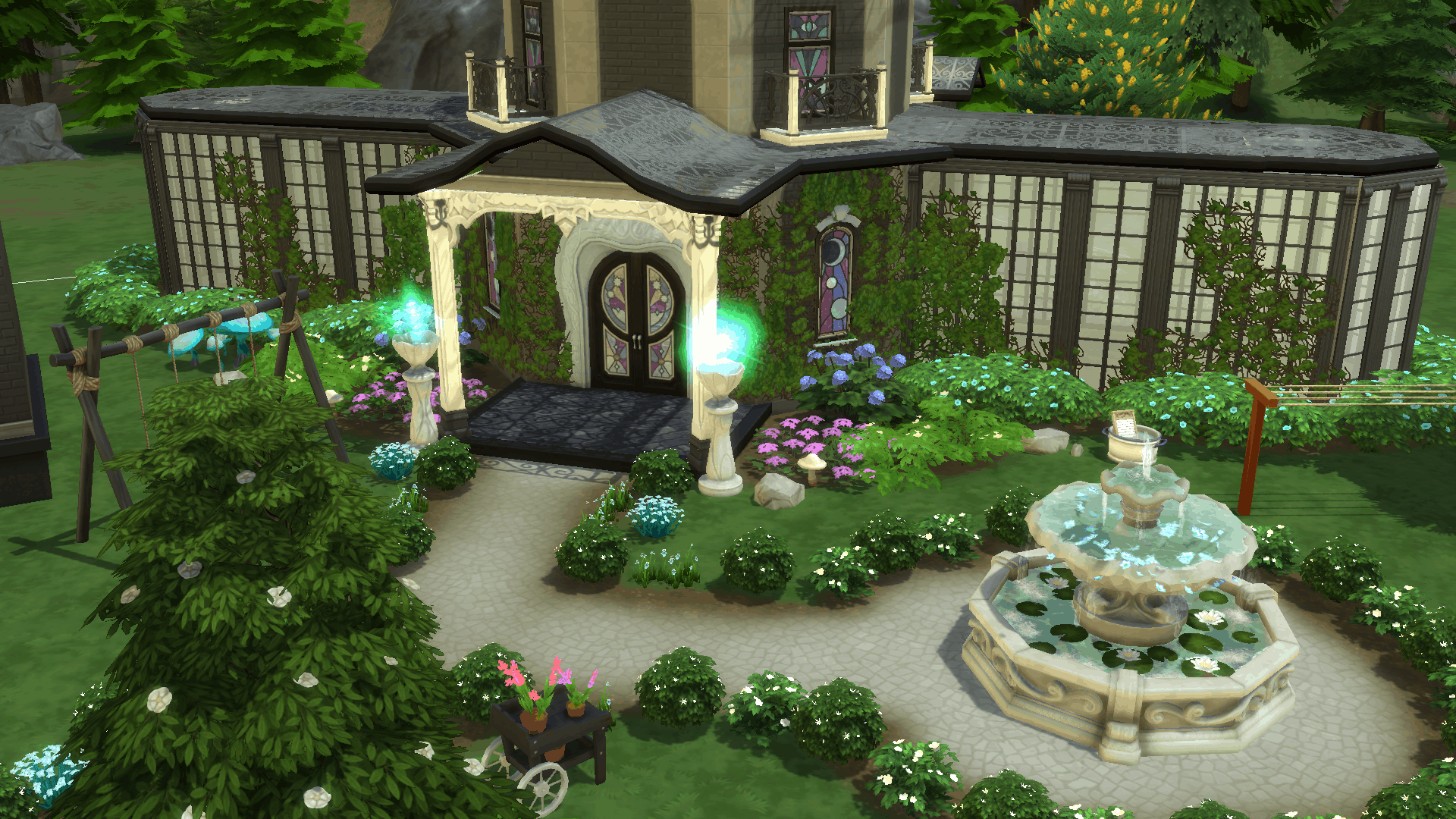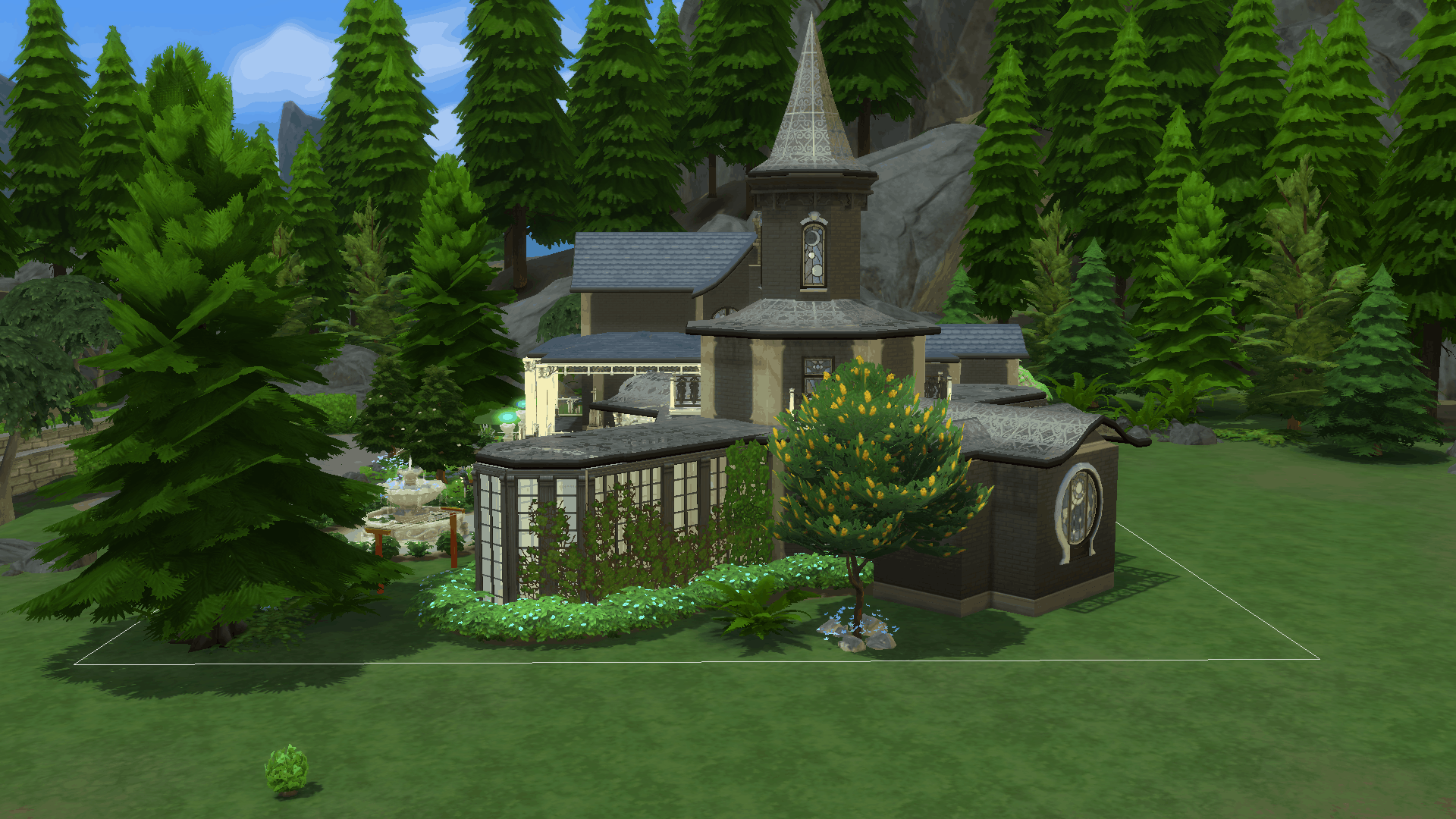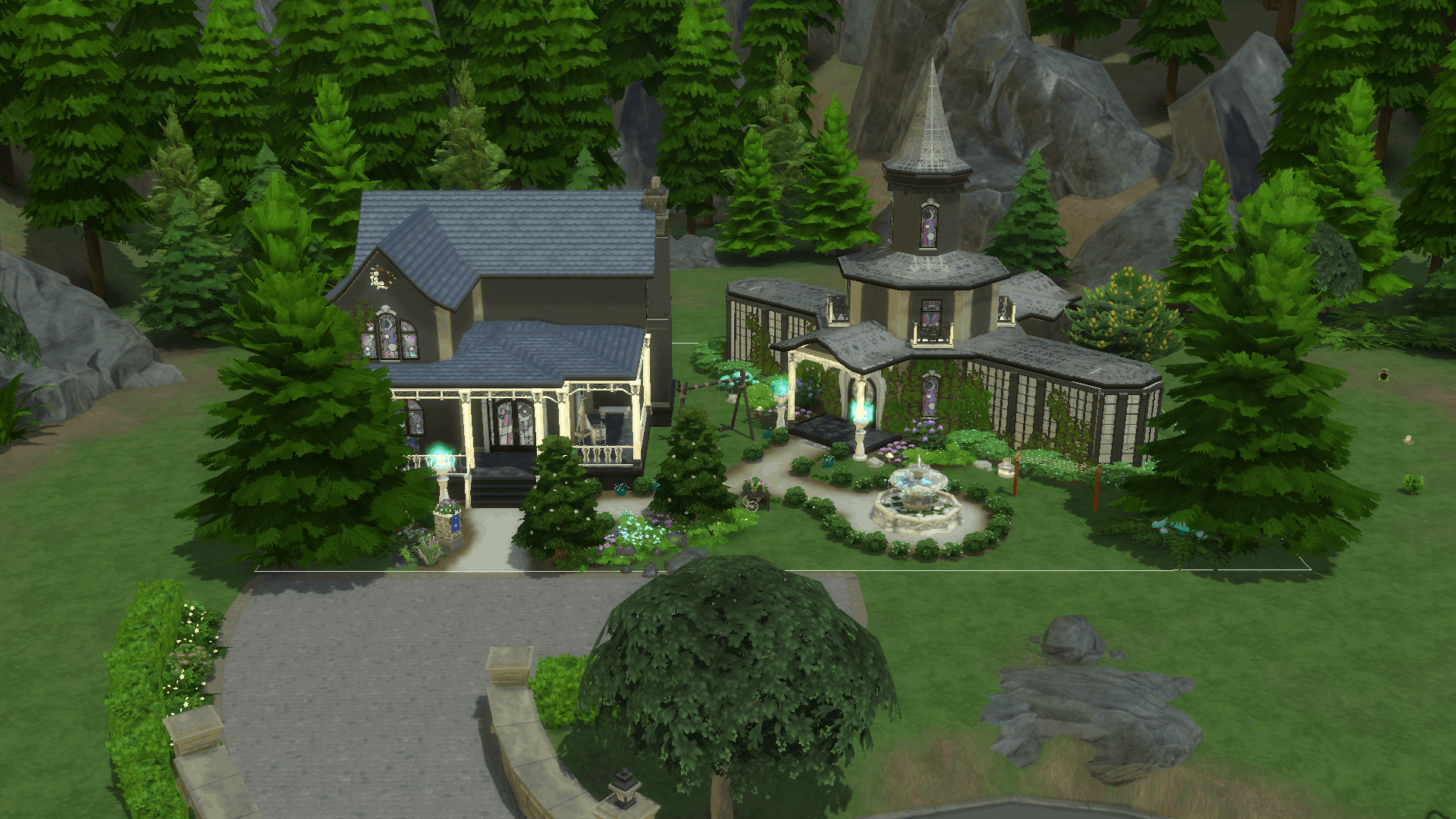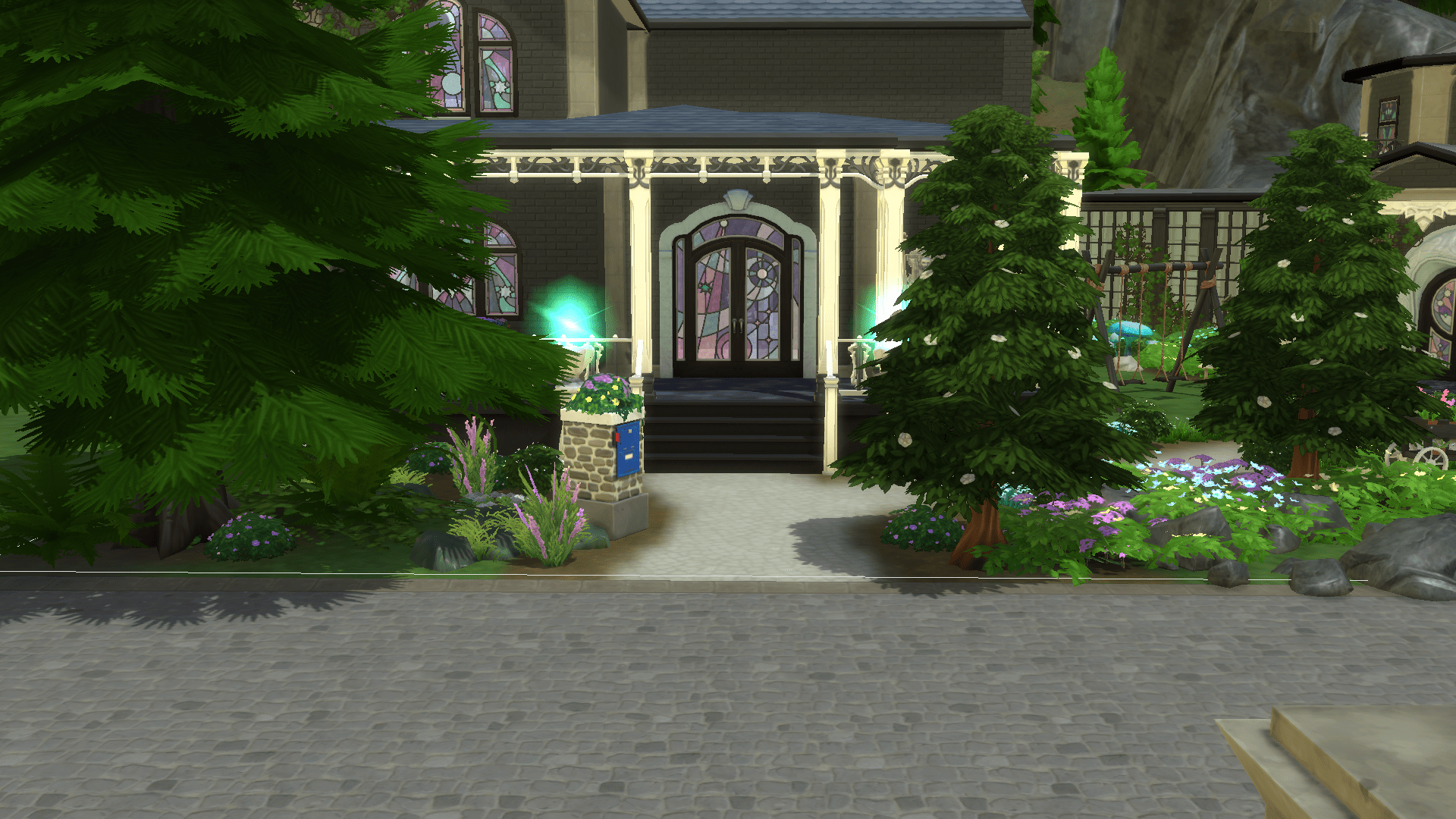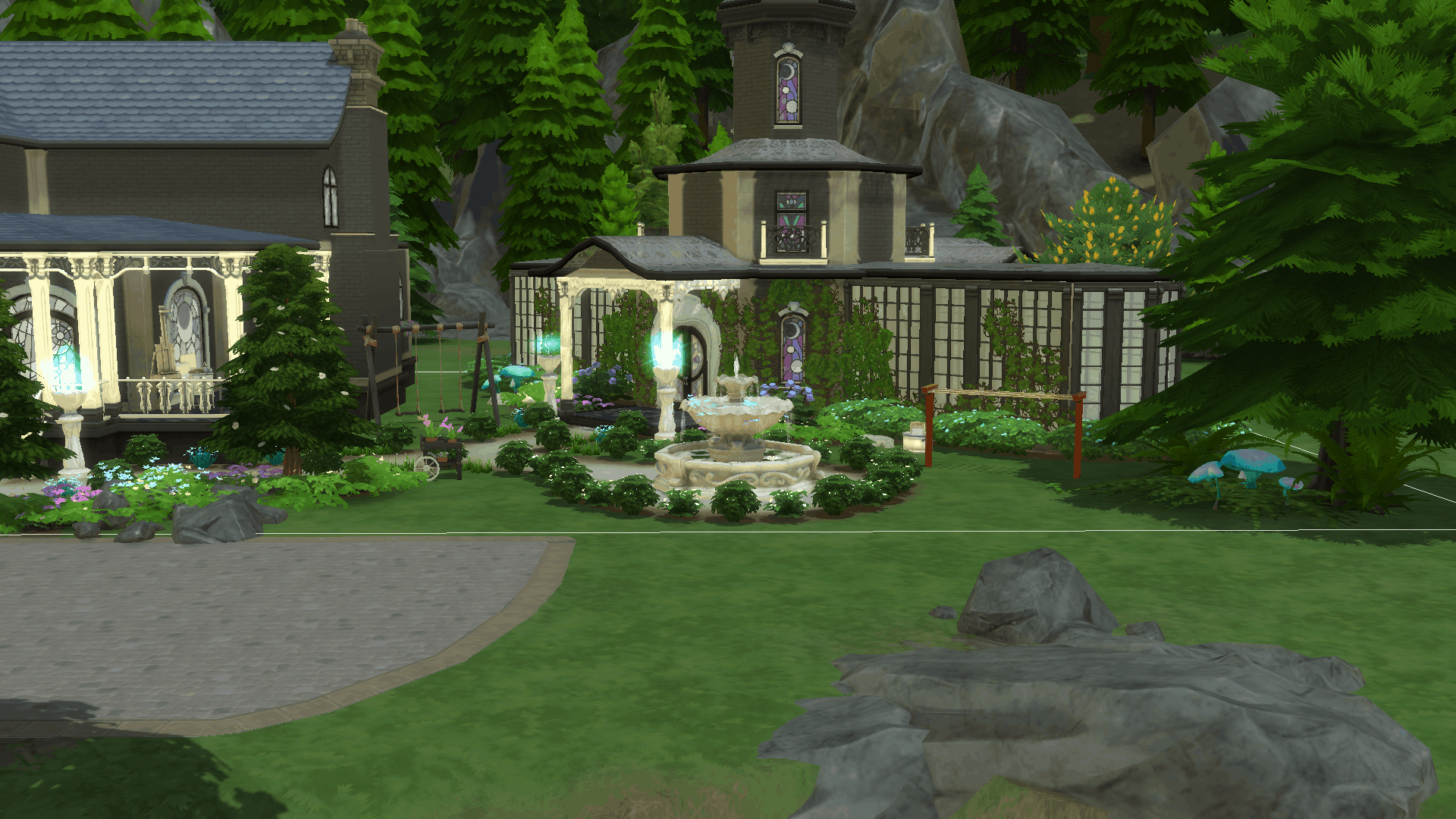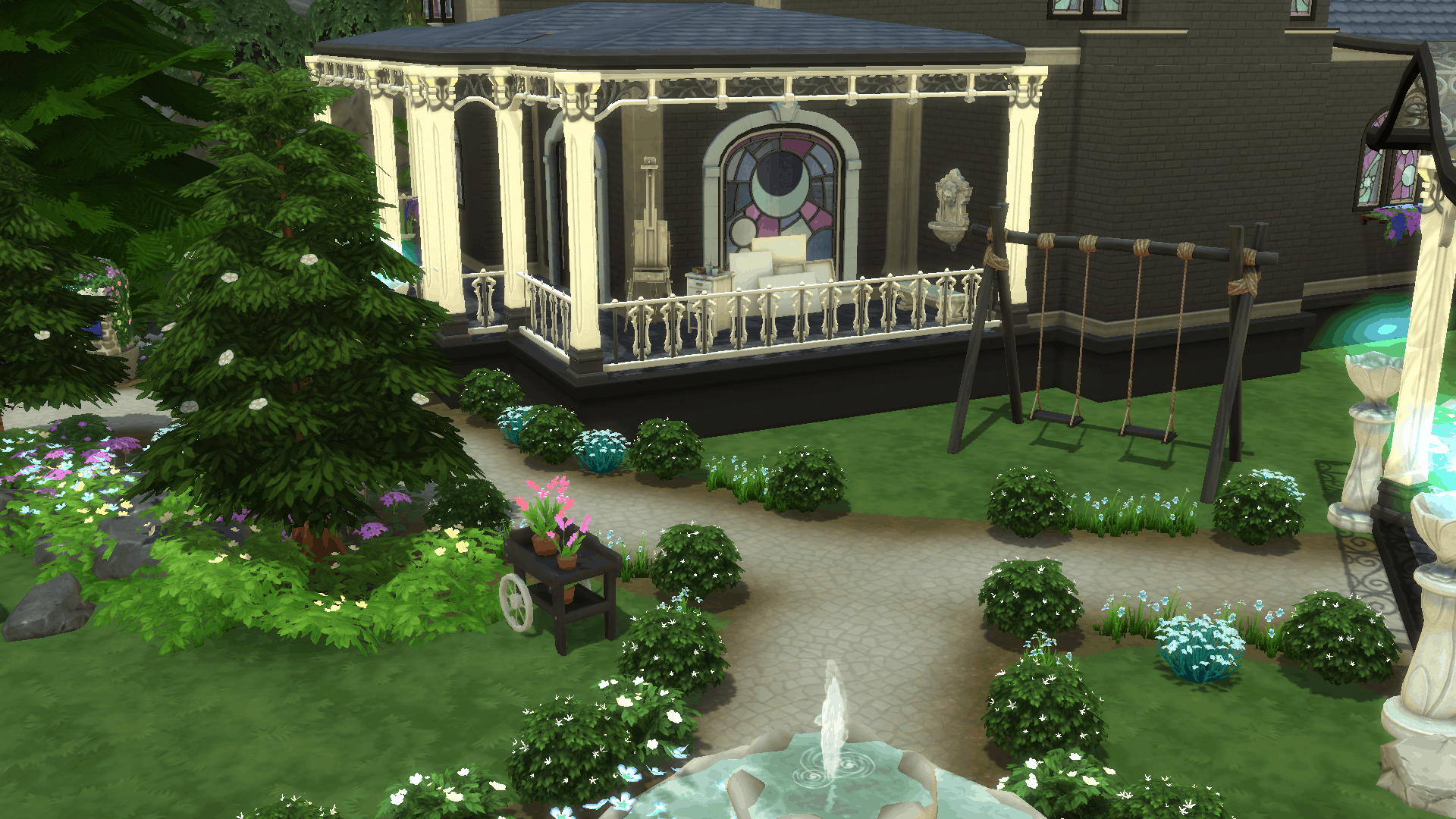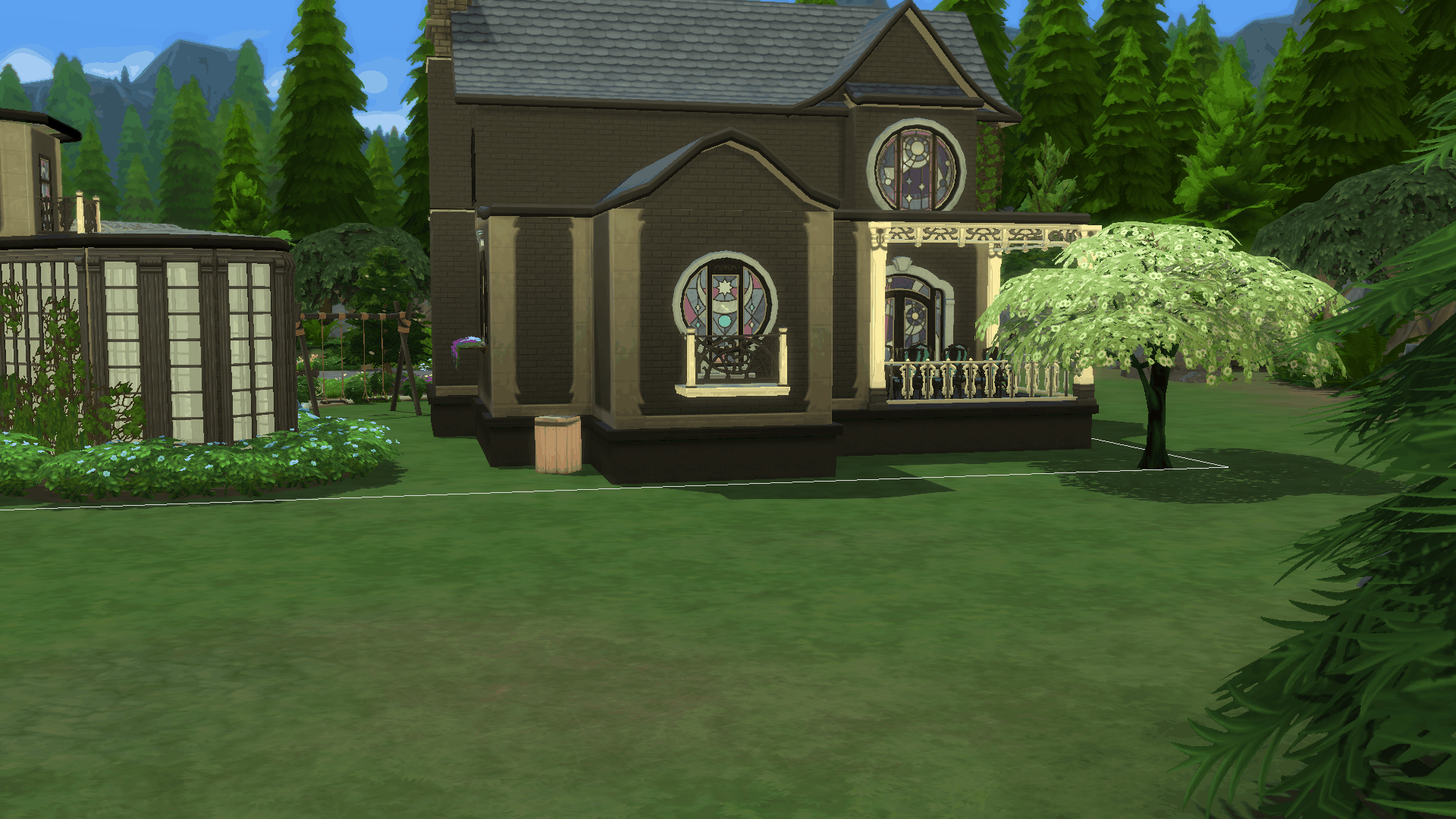 Greenhouse Abode Mod
Basic Info
The inside of the house is built to invoke the feeling of standing in moonlight at night, but you are free to change it if it doesn't suit your tastes. It is a bit empty inside as I also wanted to invoke a fairly lonely interior, until you get to the bedrooms, which are most lived in. The kitchen is also made to stand out. However, the true focal point of this house is the garden and the greenhouse. A video of the building process will be uploaded soon, if you have any interest in seeing my building process
This mysterious house, sporting the colour scheme of a night sky, is nestled next to an extravagant but greenhouse. It is the perfect home for aspiring spellcasters, a family of mages, or just to flex your greenthumb, magical or not. Whatever your goal, you are sure to live in the lap of luxury.
Garden:
Lavish garden with a fountain
Laundry area
Children's swing
Path to Greenhouse
Greenhouse:
Entrance
Garden with a cauldron
Alchemy, botany area
Ground Floor:
Porch with seating and an easel
Foyer
Open area, guest seating with a bar.
Living room with a piano
Kitchen
First Floor:
Stair landing.
Master bedroom
Child's bedroom
Bathroom
Lot Size: 40?30
Lot Price (furnished): 128,467
Lot Price (unfurnished): 64,467 when fully unfurnished.
Lot Size: 40×30
Lot Price (furnished): 128,467
Lot Price (unfurnished): 64,467