Madlen Bahar Shoes Mod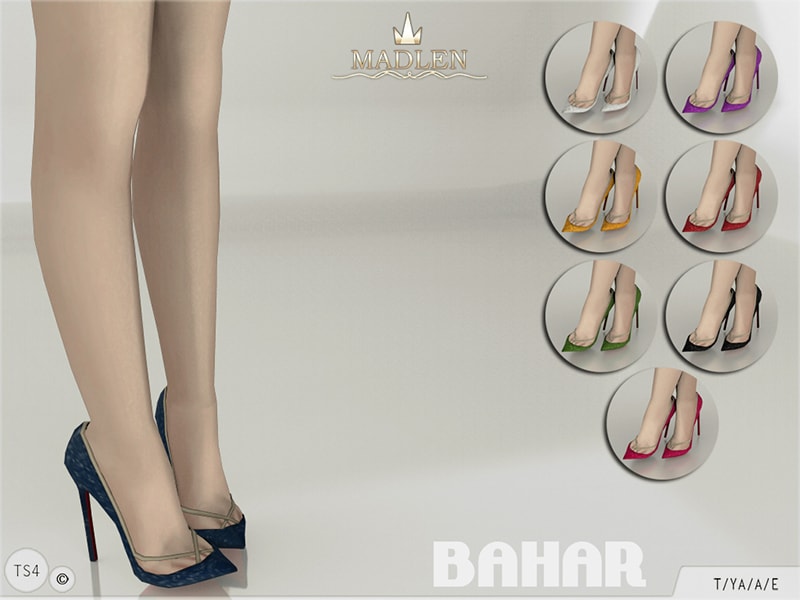 Madlen Bahar Shoes Mod
New pointy shoes for your sim! Come in 8 colours (glitter texture). Joints are perfectly assigned. All LODs are replaced with new ones.
If you can't see this creation in CAS, please update your game.
If you're experiencing thumbnail problem, update your game (latest patch should solve the problem).
Hope you'll like it!
Enjoy!
Recolor or New: New Item
Recoloring Allowed: Yes
Creating Tool used: TSR Workshop