More Roommates & Roommate Behavior Tweaks Mod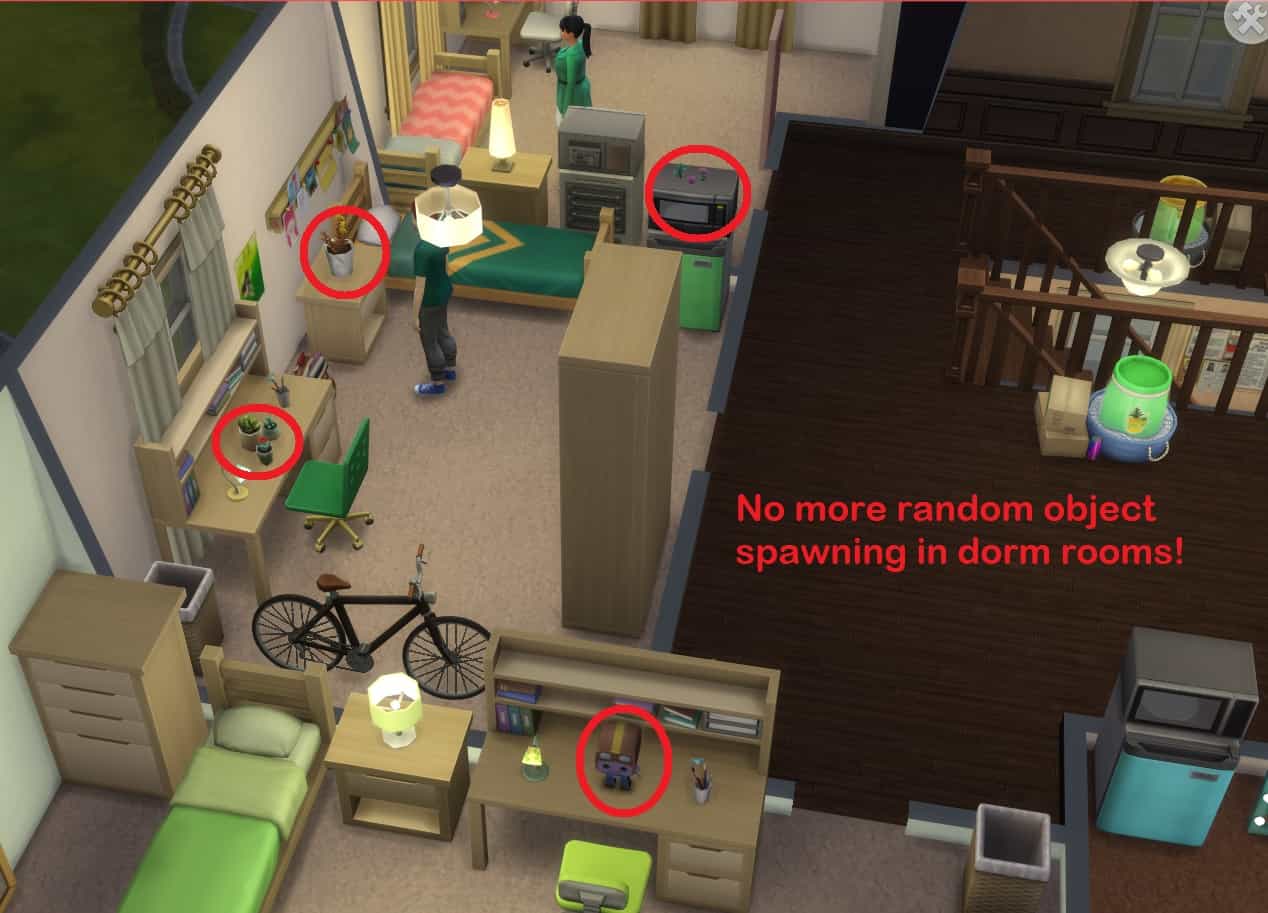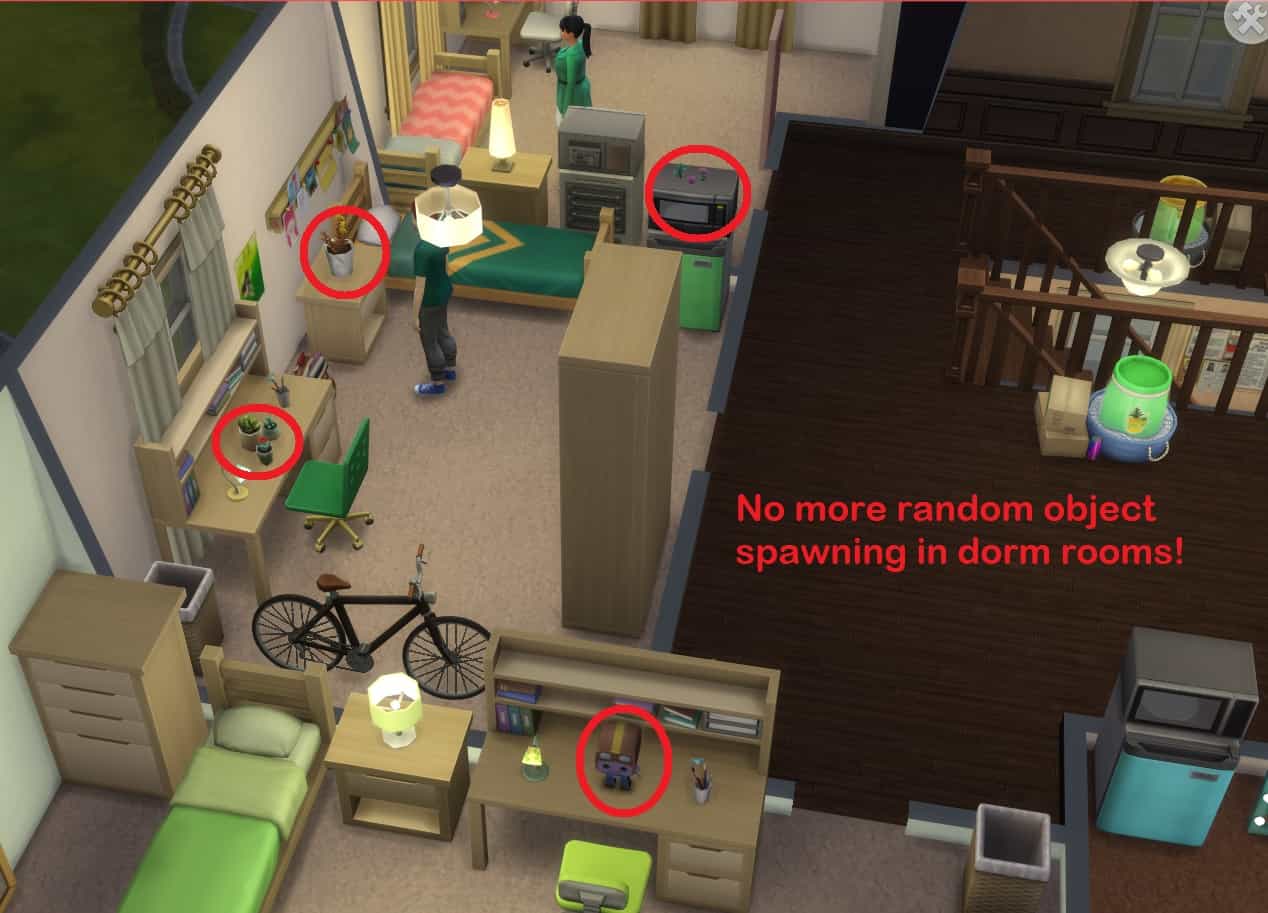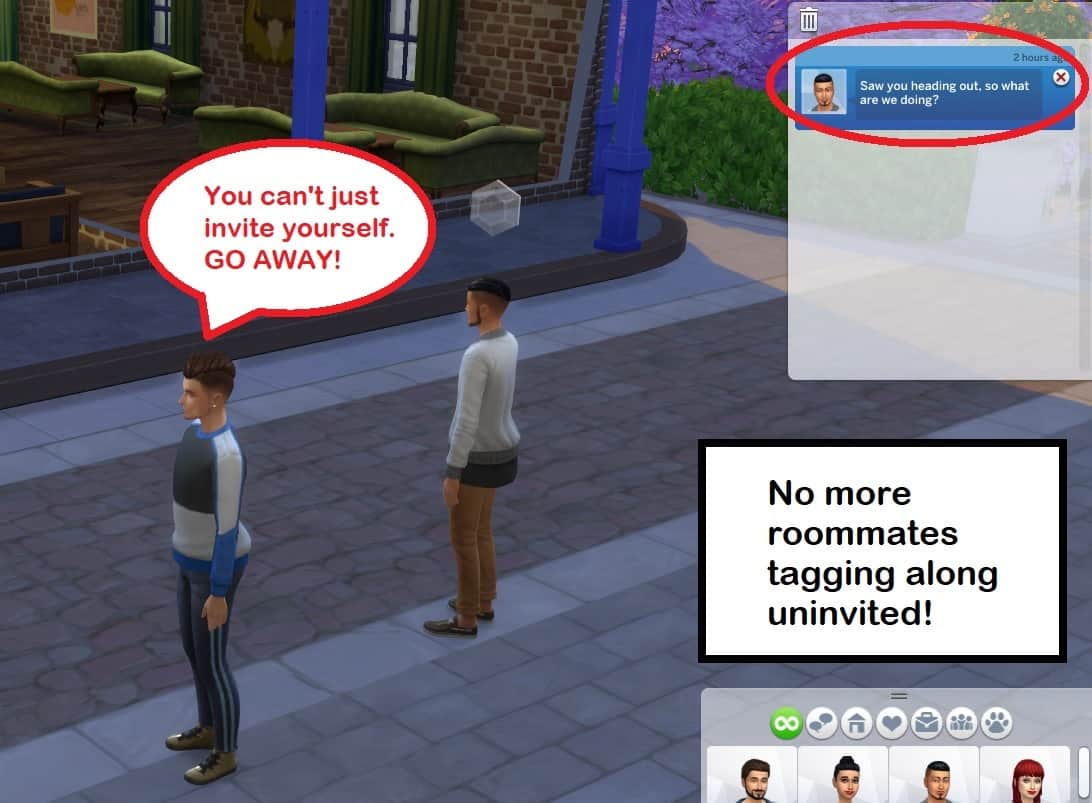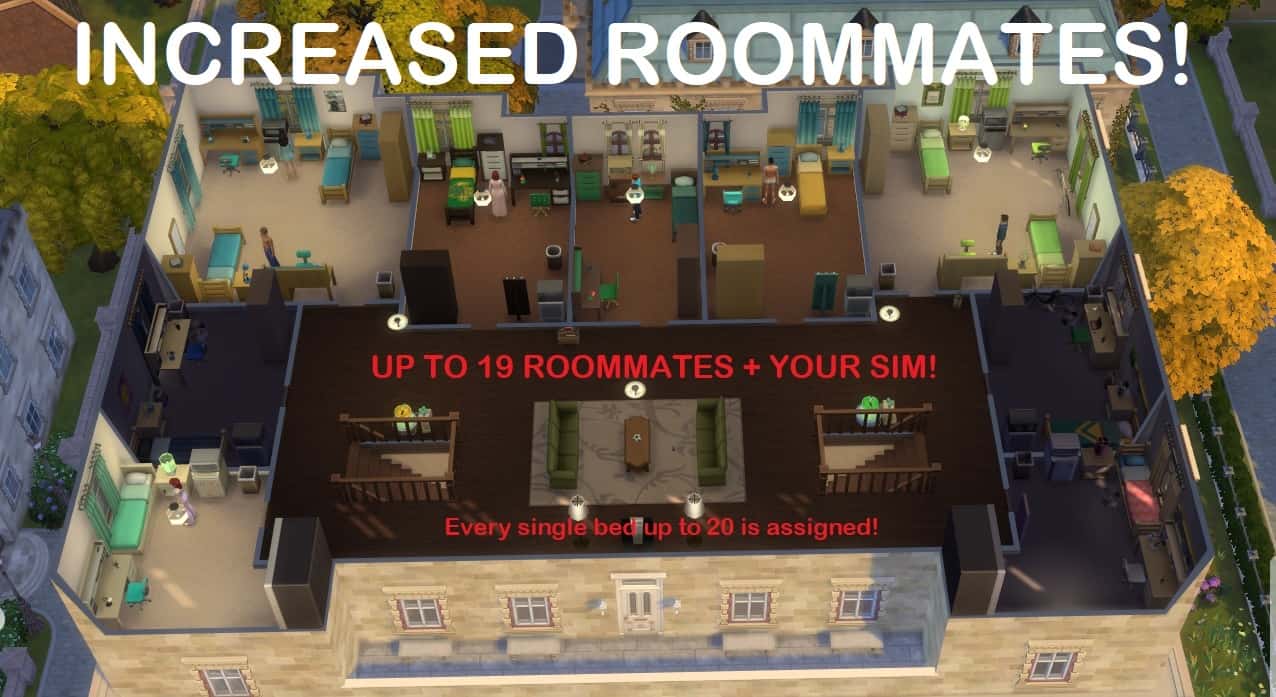 More Roommates & Roommate Behavior Tweaks Mod
Compatible with the July 23, 2020 Nifty Knitting Patch.
This mod enhances your roommate gameplay to be better. Three things are changed in this mod:
Allows up to 20 or 50 lot occupants, instead of the game's default of 10.
This mod raises the total number of sims living on a lot to 20 or 50, in any combination of active sims/pets/roommates. For example if you have 12 beds and 1 active sim, 11 roommates will be generated, or 3 active sims and 20 beds, 17 roommates will be generated. Works on both university housing and residential lots (includes apartments). Update: I have also included a 50 sim version (aka the total occupant limit of a lot is now 50 sims) – use at your own risk. During my testing, a 50-sim dorm slowed my game down, so its not recommended, but go crazy.
No more roommates randomly decorating their rooms without your permission.
By default, roommates will fill their room with random objects like the dolls, lamps and plants from Discover University or base game crystals etc. A lot of the time these objects will even replace the ones you had or even spawn alongside an already used slot (see the plants spawning inside the microwave in the picture!). This is insanely annoying so I removed this behavior. Now your custom built dorms will stay exactly as they are, unless YOU change the rooms yourself.
No more roommates coming to community lots with you, uninvited.
By default, roommates with the "Clingy Socialite" trait have a 33% chance of tagging along with your sim to a community lot. This initially sounded fun but got annoying real fast – I want the sims I invite myself to be at the venue! So with this mod, roommates will not do this anymore.
All three aspects come from the same tuning file, therefore I' providing five versions: PLEASE ONLY USE ONE, OTHERWISE THEY WILL CONFLICT!
Installation
Please unzip the package file into Documents/Electronic Arts/The Sims 4/Mods folder.
Updates
I will try to keep this updated in the future if needed.
It is NOT compatible with any mod that modifies this resource:
Name: services.roommate_service
Group: 00000000
Instance: A8D6C364B585D840
Type: 03B33DDF
Modified Resource
Name: services.roommate_service
Group: 00000000
Instance: A8D6C364B585D840
Type: 03B33DDF
Additional Credits:
The Sims 4 Studio