NEIDEN Nordic Modern Bed Mod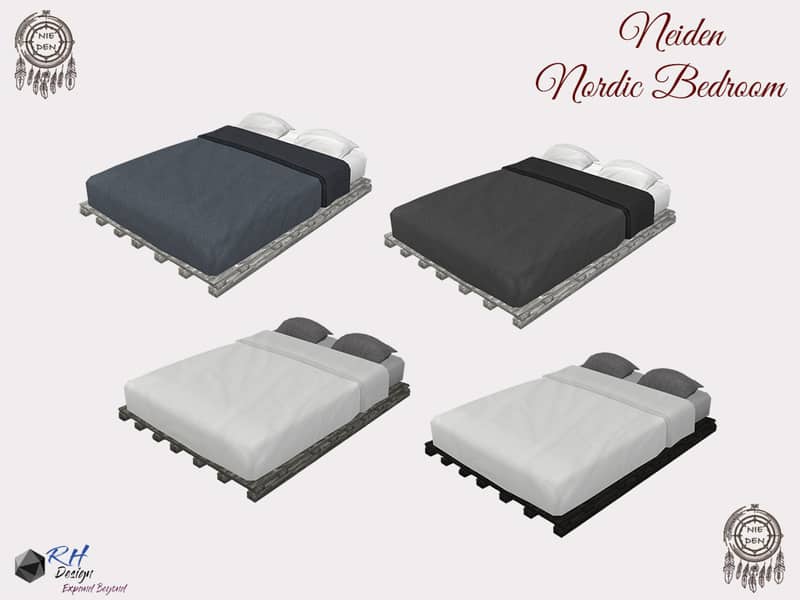 NEIDEN Nordic Modern Bed Mod
This pallet floor bed is not only comfortable, trendy but also provide extra space for storing clothes and bedding. This is how sweet dreams are made of.
You can find it in: Buy category/Comfort/Beds.
Comes in 4 different variations.
Part of the 'NEIDEN Nordic Bedroom' set.
Hope you like it.
Created by RH.
*Working Bed*
No expansion or stuff packs needed.
Recoloring Allowed: Yes – Do not include mesh