NIEDEN Nordic Reading Corner Decor Mod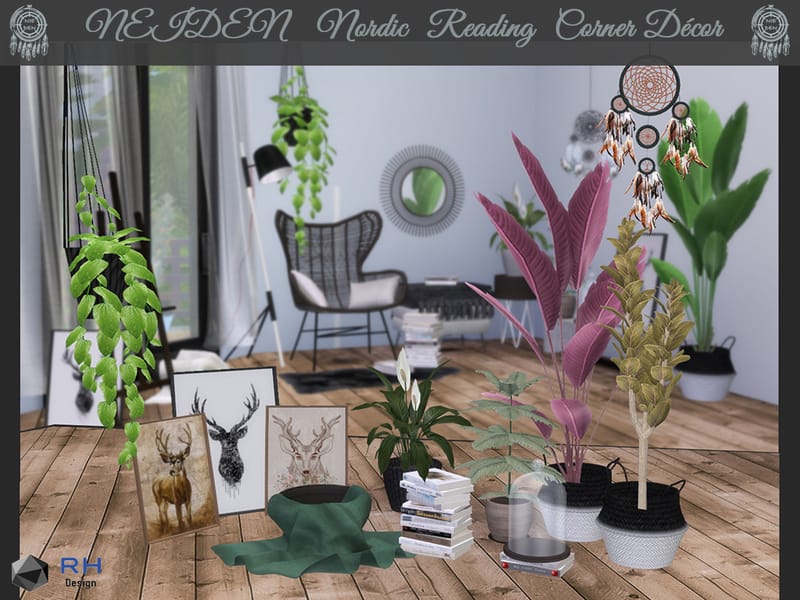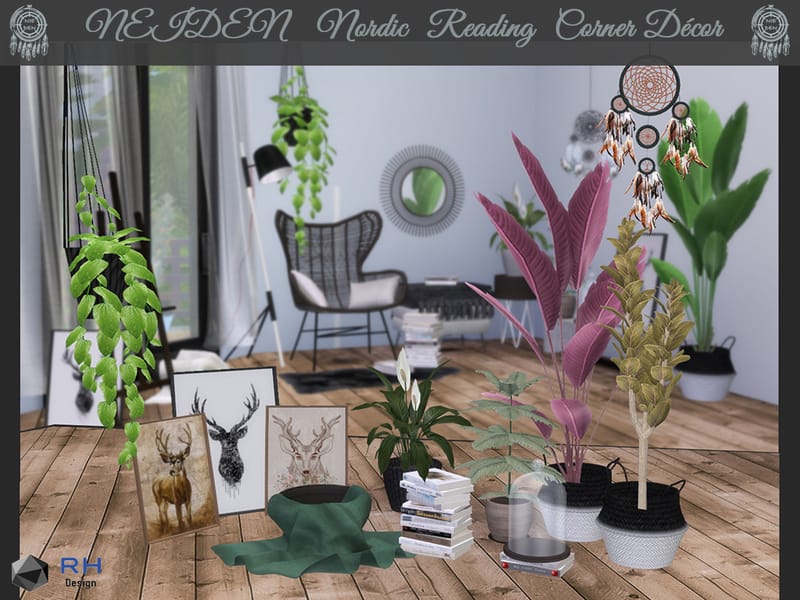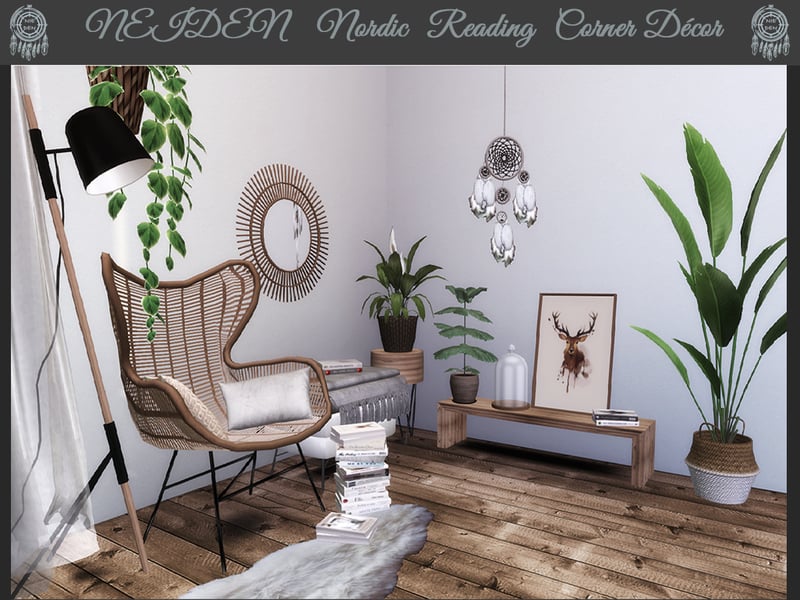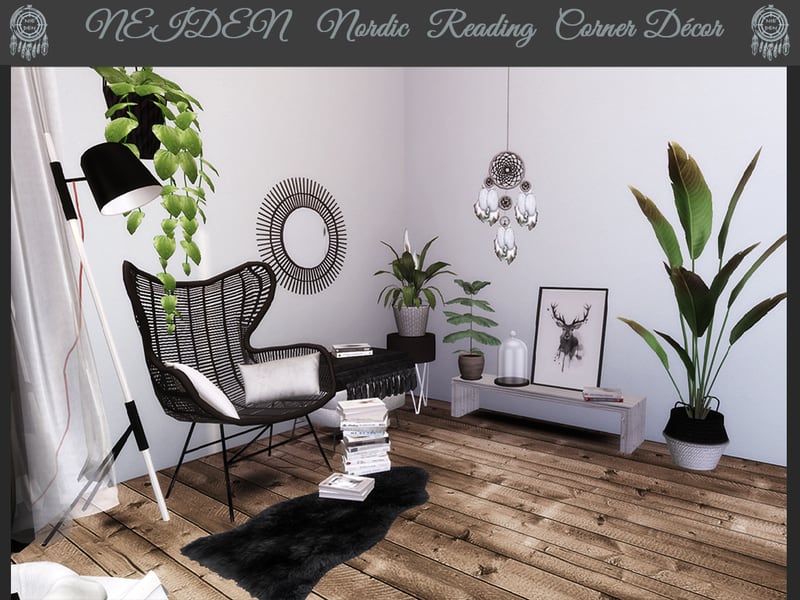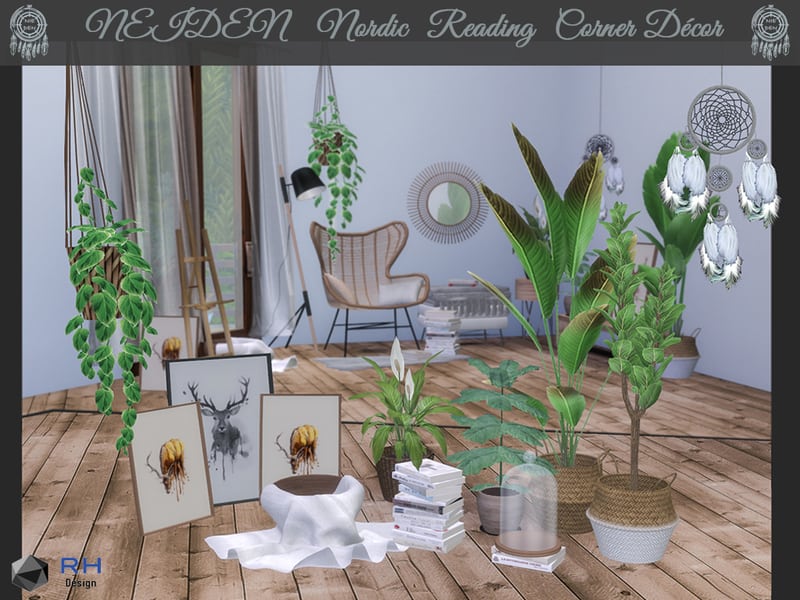 NIEDEN Nordic Reading Corner Decor Mod
Adorn your home with these modern, chick decor objects.
This set is full of versatile nordic-themed items that can be used in many spaces sperately and together as well.
The set includes 16 items:
– Basket Plant Pot
– Weaved Plant Pot
– Traveler Banana Plant
– Fiddle Leaf Fig
– Peace Lily
– Indoor Pine Plant
– Hanging Plant Pot
– Hanging Creeper Plant
– Bowl Basket
– Basket Blanket
– Ceiling Dreamcatcher
– Glass Bell Jar
– Leaning Wall Art – Brown
– Leaning Wall Art – Black
– Nordic Books
– Nordic Stack Of Books
Hope you like it.
Created by RH.
*To put the plants on the pots, just place them on it, the pots has slots to put things onto them*
No expansion or stuff packs needed.
Creating Tool used: TSR Workshop