NIEDEN Nordic Reading Corner Mod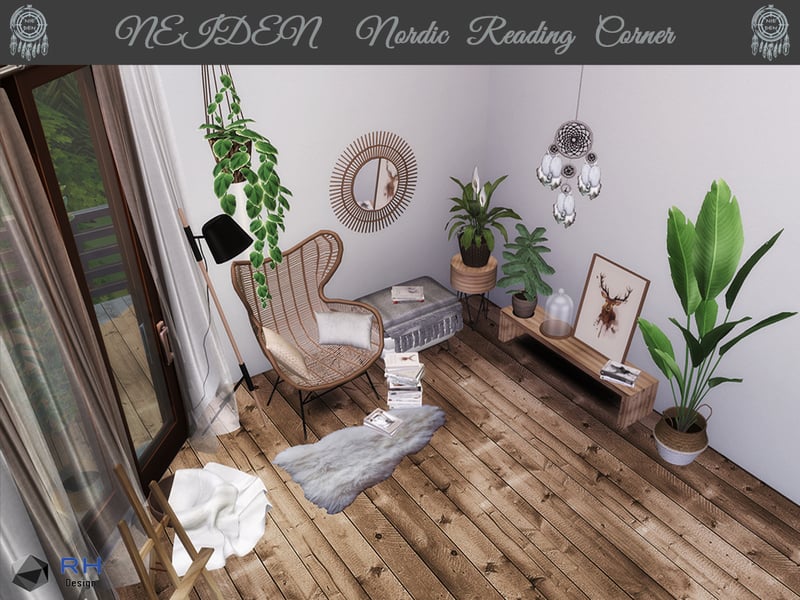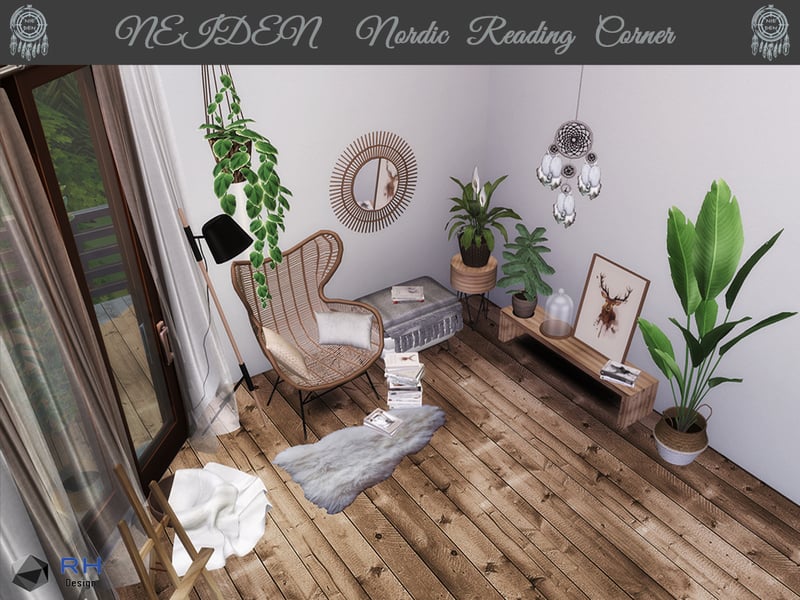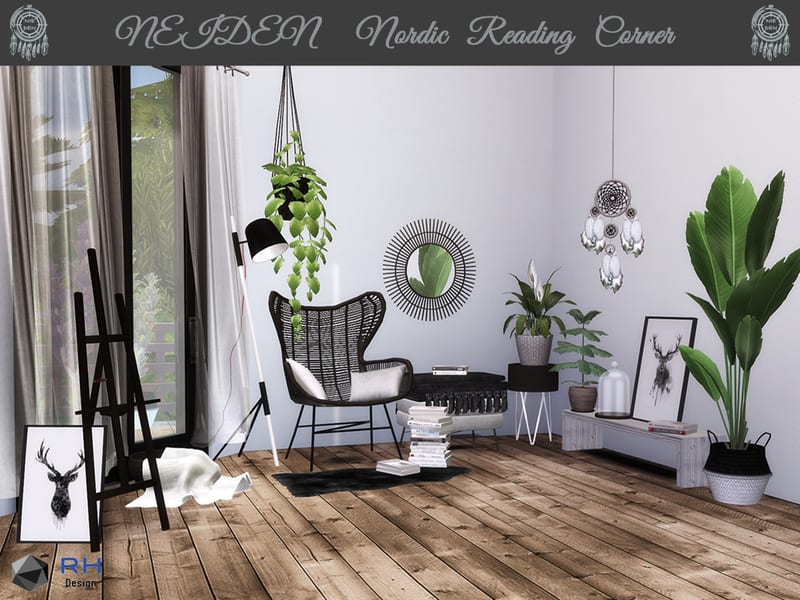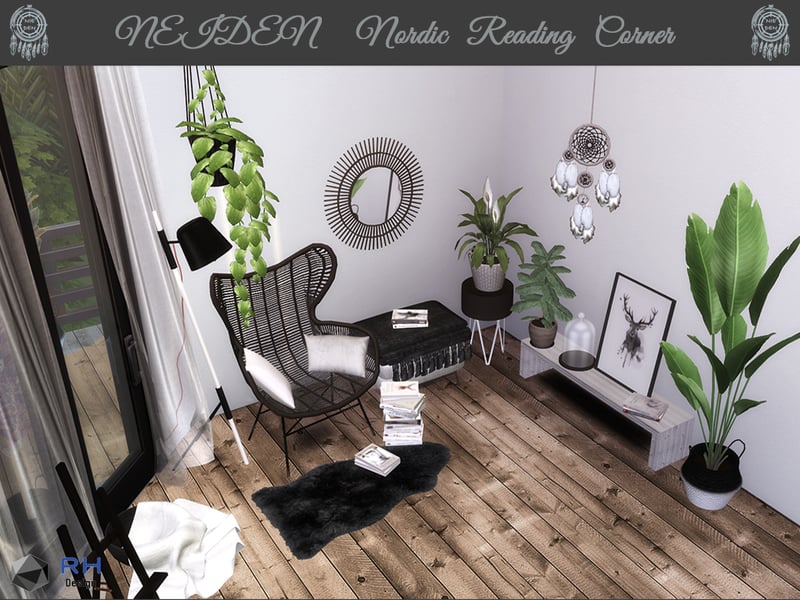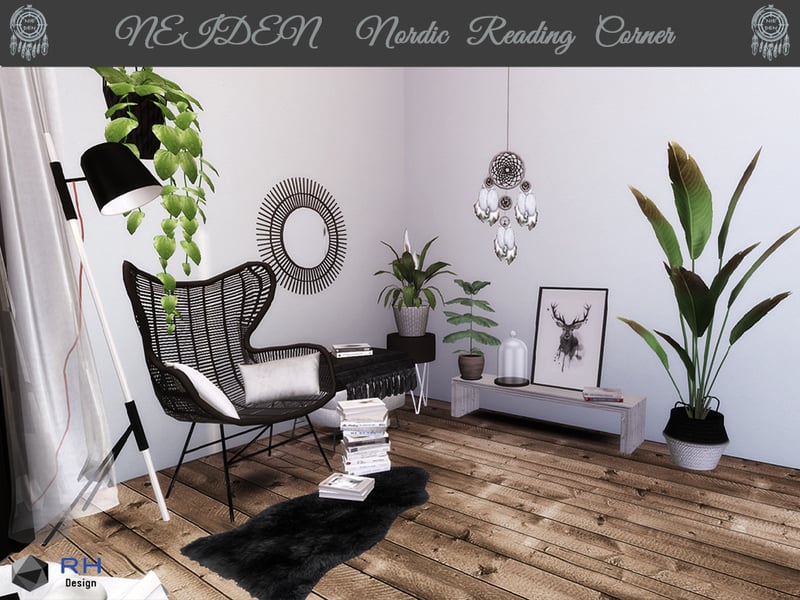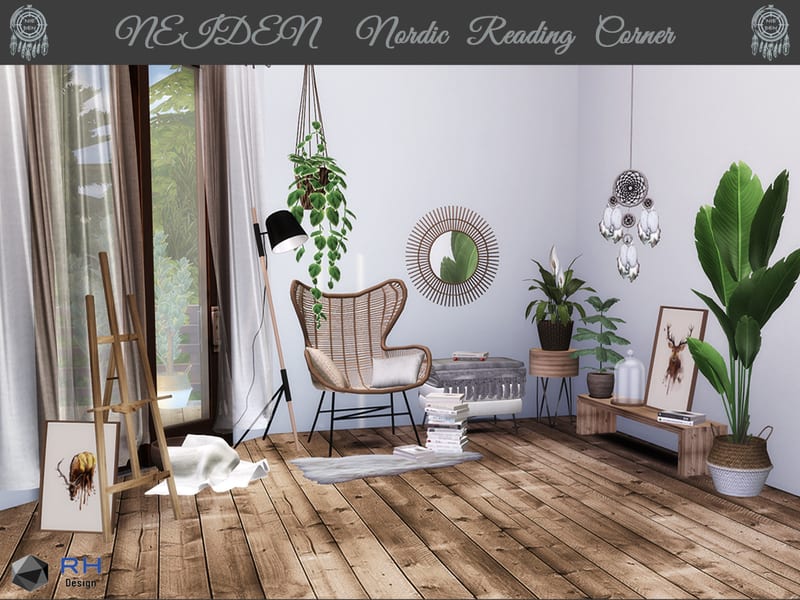 NIEDEN Nordic Reading Corner Mod
Want to relax, read sopmething in a quiet environment or escape from everyday life? Build this set and make sure your sims will relax like never before.
This nordic-themed set is very versatile; each pieces can look good seperately as well and can go with any styled homes.
The set can act as a seperate room as a reading corner/escape room, or can be easily applied to a hallway, bedroom, living room, patio etc.
The set includes 12 items:
– Reading Chair
– Chair Pillows V1
– Chair Pillows V2
– Pouf
– Folded Blanket
– Wooden Narrow Coffeetable
– Wooden Side Table
– Sun Mirror
– Reading Lamp
– Wooden Easel
– Sheep Rug
– Gotland Sheepskin Rug
Hope you like it.
Created by RH.
No expansion or stuff packs needed.
Creating Tool used: TSR Workshop