No more bassinet! Mod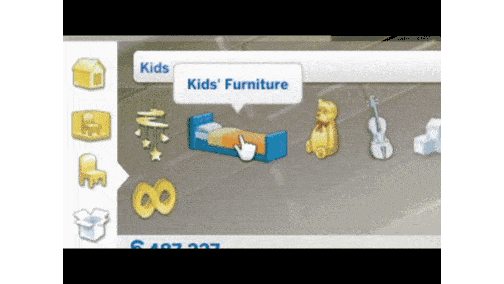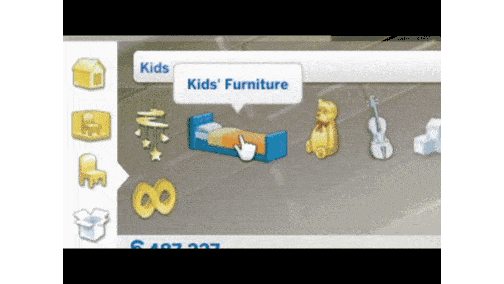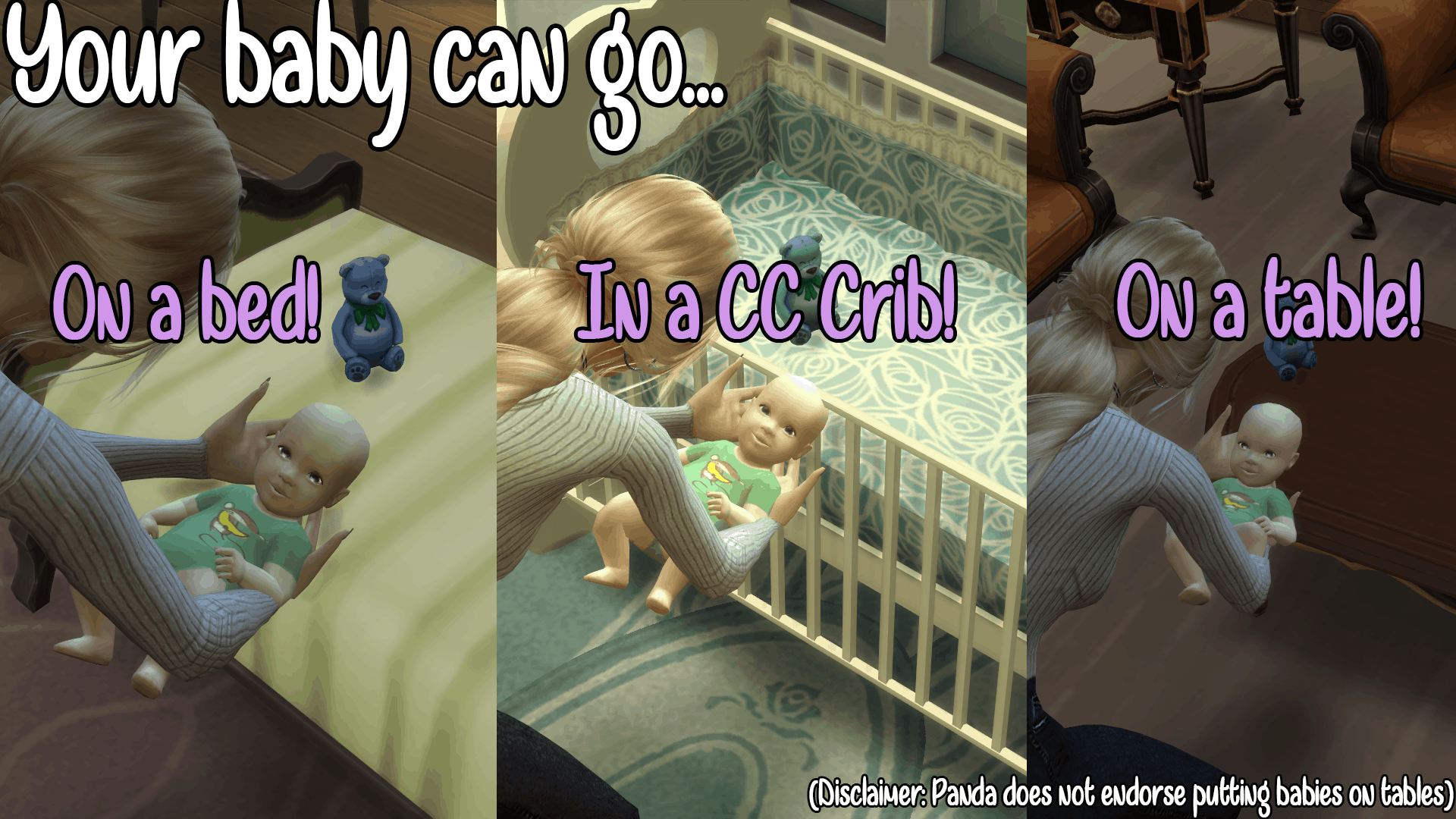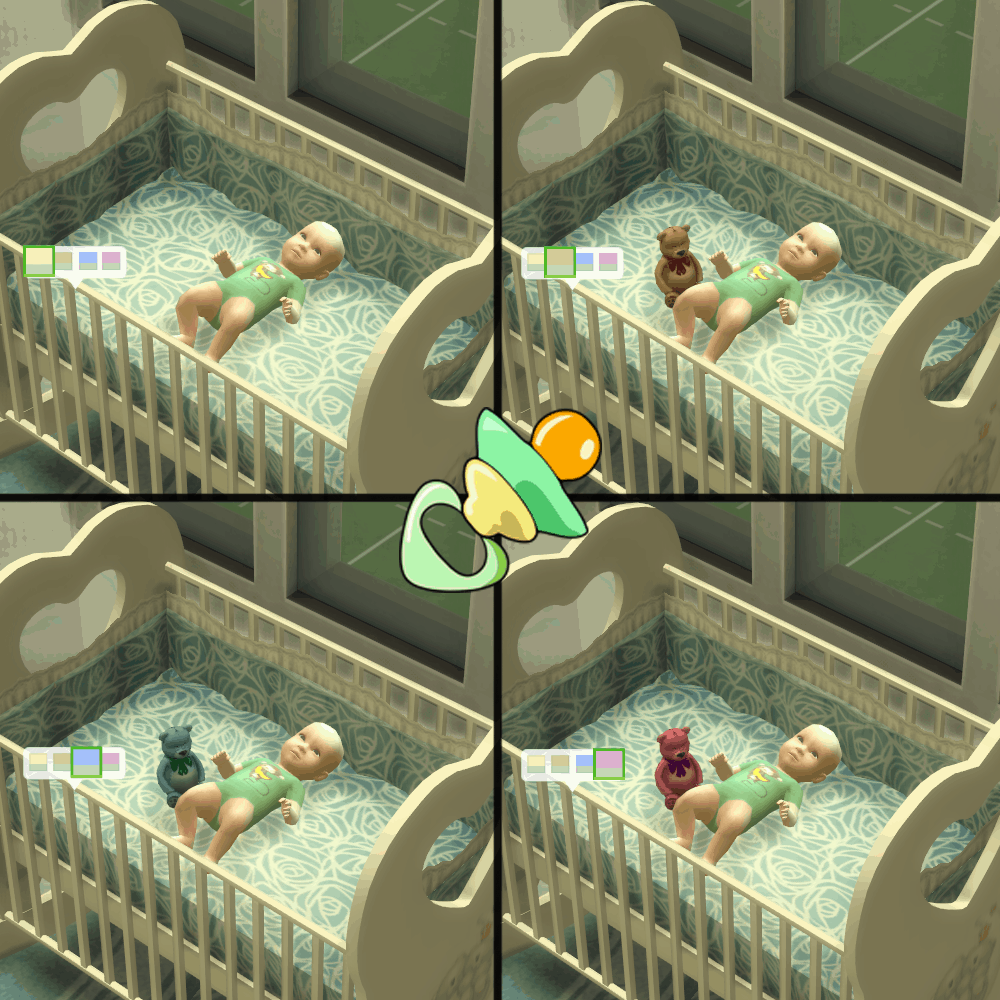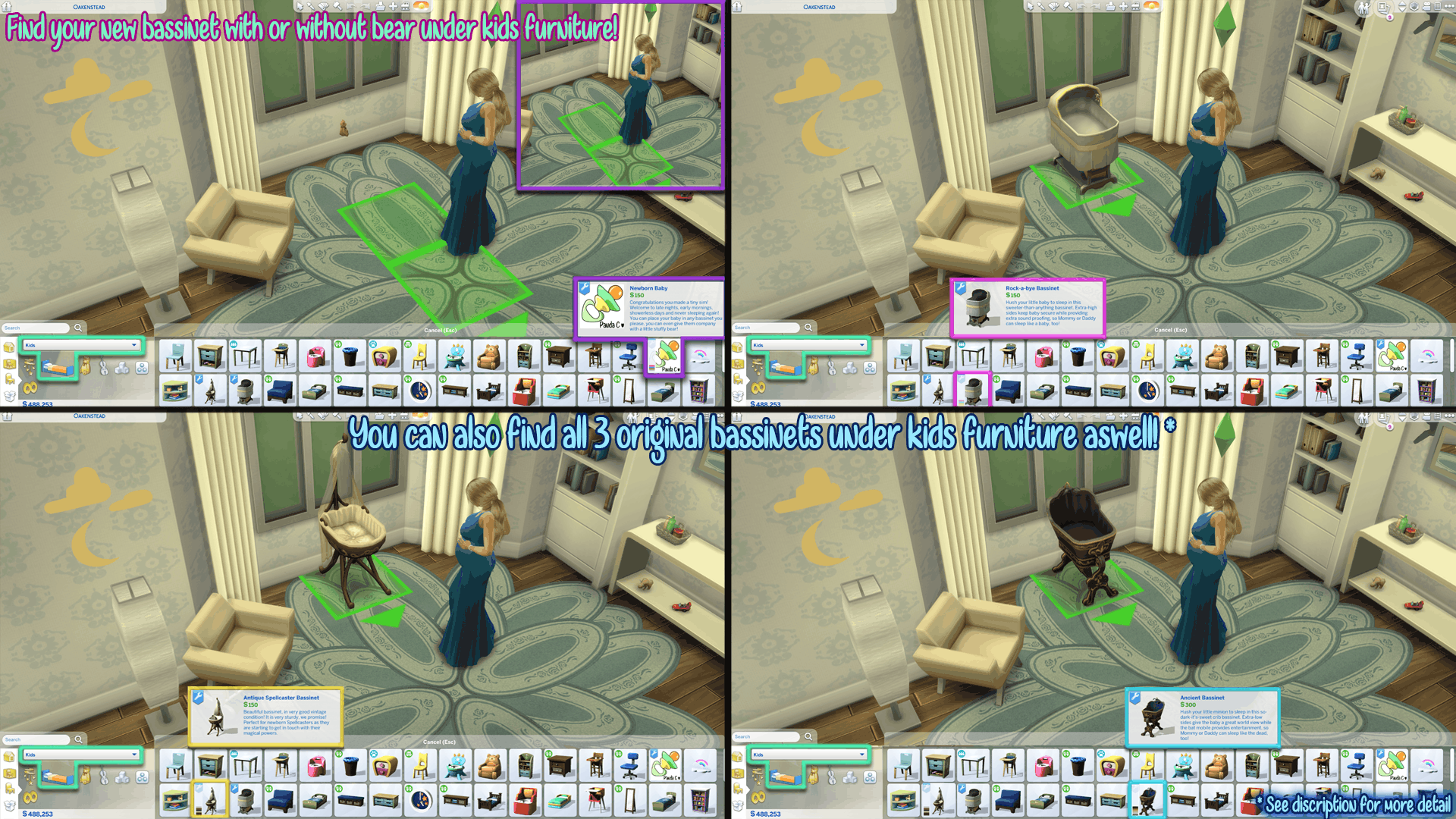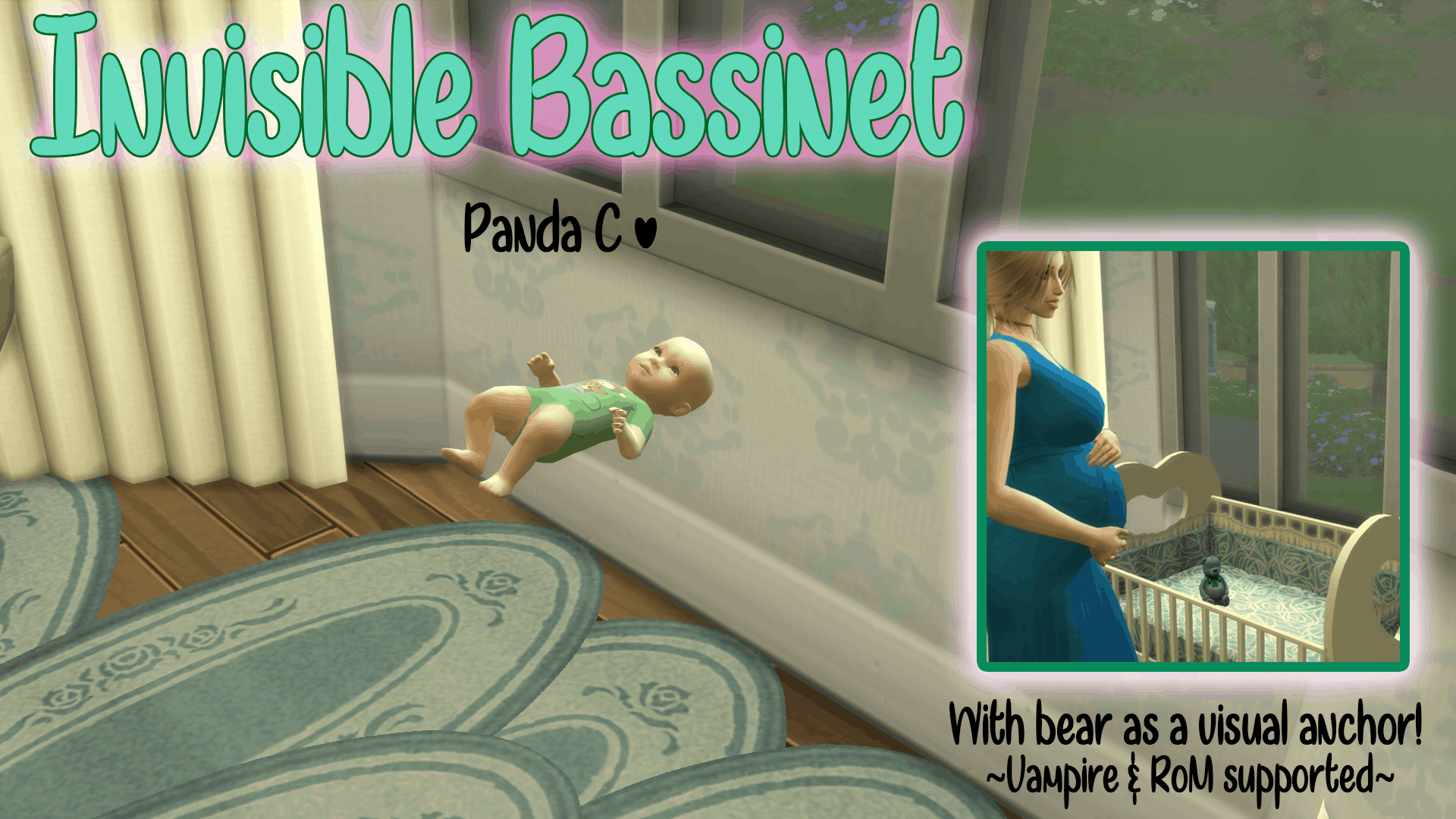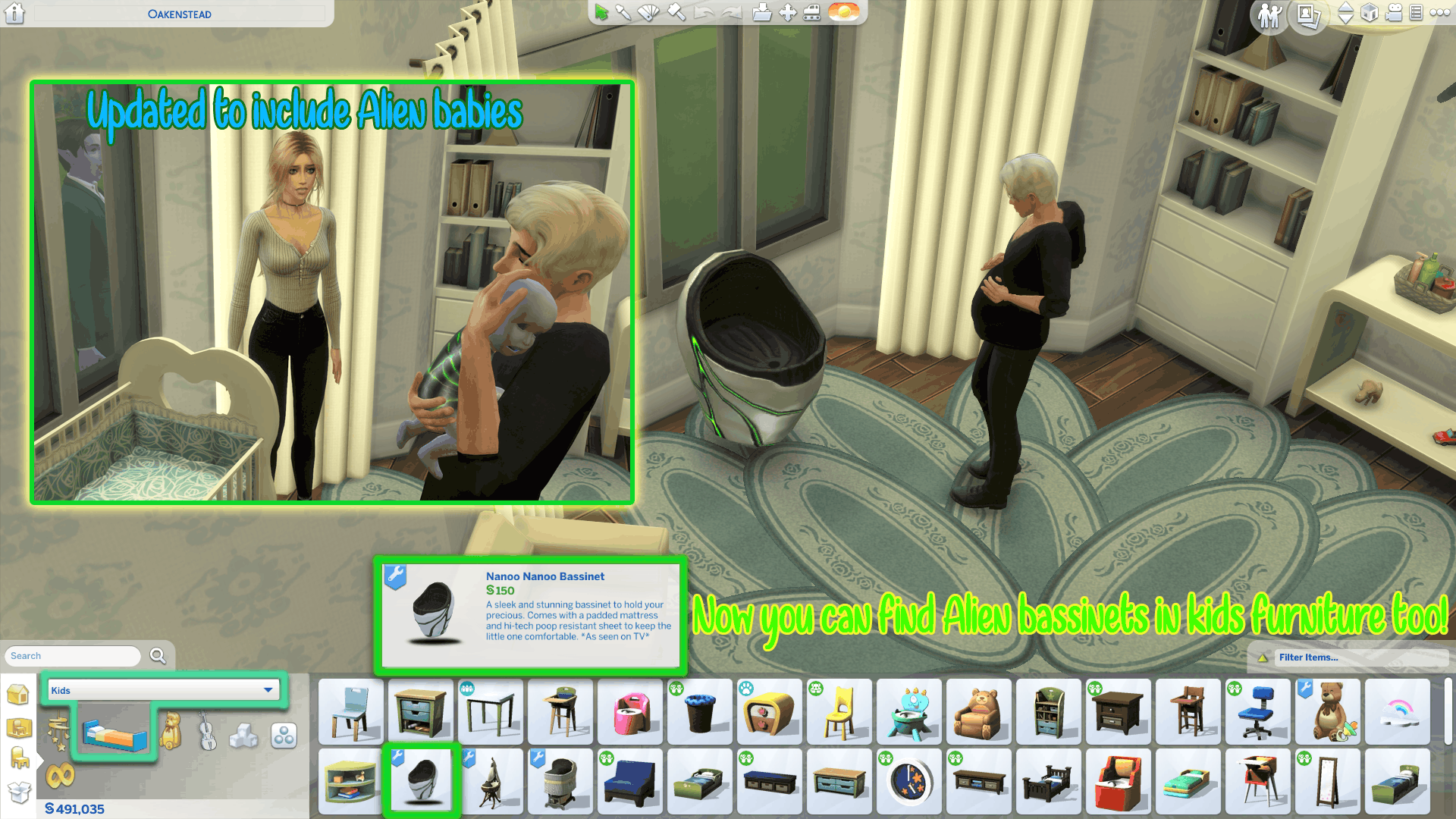 No more bassinet! Mod
Baby sim in transparent bassinet with optional bear visual anchor (3 colors) Functional with CC cribs (Vampire & RoM supported)
Updates: Fixed a footprint issue with default bassinets, they should now work properly and appear as 1 tile.
-I've uploaded a file to include Alien babies, please note that these are part of the Get to Work expansion. You will also find the default Alien bassinet in the kids furniture section, this item is normally a debug item and doesn't appear as an item to purchase, but as to not completely take away the option for you to have that bassinet, its now available to purchase
Hey there!
This is the first time I've made anything for the sims but as I searched for this exact thing and came upon broken mods I decided to try and figure it out on my own. I guess the idea is based on Li.Ko's, or just the general sims community begging the sims developers to not make babies attached to their bassinets, but other than that everything has been tweaked and recreated from EA's content by me.
Now you'll be able to put your babies where ever you please! Please be a responsible sim parent and put them in safe places
My bassinet includes a little bear visual anchor, use this bear to place the bassinet before the sim baby being born, it comes in 3 colours. You need to do this because if you stick down an invisible one you won't be able to pick it back up and if you use another bassinet or that invisible one remains unused for what ever reason it acts as an object and can interfere with other interactions with surrounding objects. Once the baby is born though all you have to do is recolour the baby to the invisible colour and it will just be the baby, sans bear! It should be noted if you choose to do this, make sure you turn a bear back on when aging up the baby so you're able to delete the crib afterwards.
With this mod you'll find 4 folders:
The zip folder contains all four of these folders, if you do not have one of the expansions just get rid of the ones you don't need, but you always need Main Baby folder.
You can find my bassinet in buy mode under kids furniture, you'll know it when you see it, its a custom pacifier icon I drew.
* The Base game bassinet, Vampire bassinet and Realm of Magic bassinets no longer act as delivery options for babies, they are available with this mod within the kids furniture sections but as deco, and you would use it as you would any other CC bassinets, to place the baby in after birth.
You should have no floating baby legs in the thumbnail pictures, if you do please delete your localthumbcache.package from your sims 4 folder and relaunch your game (see note at top of description for current alien issue)
This mod will conflict with any other base game bassinet override mods NOT decorative bassinet/cribs
Polygon Count:
LOD0(per geometry state):
LOD1(per geometry state):
I feel like there's more I should be saying but I can't remember. Anyways, I really hope this all works out for all of you because I've really enjoyed being able to use my CC cribs.
(crib in my pictures is the Heart Kidsroom by Severinka_ on TSR. Dress is Dress Maternity Sleeveless Maxi 030 by Nastas'ya on TSR. Hair is Youth (hairstyle) by Anto on TSR)