No Route Fail Animation Mod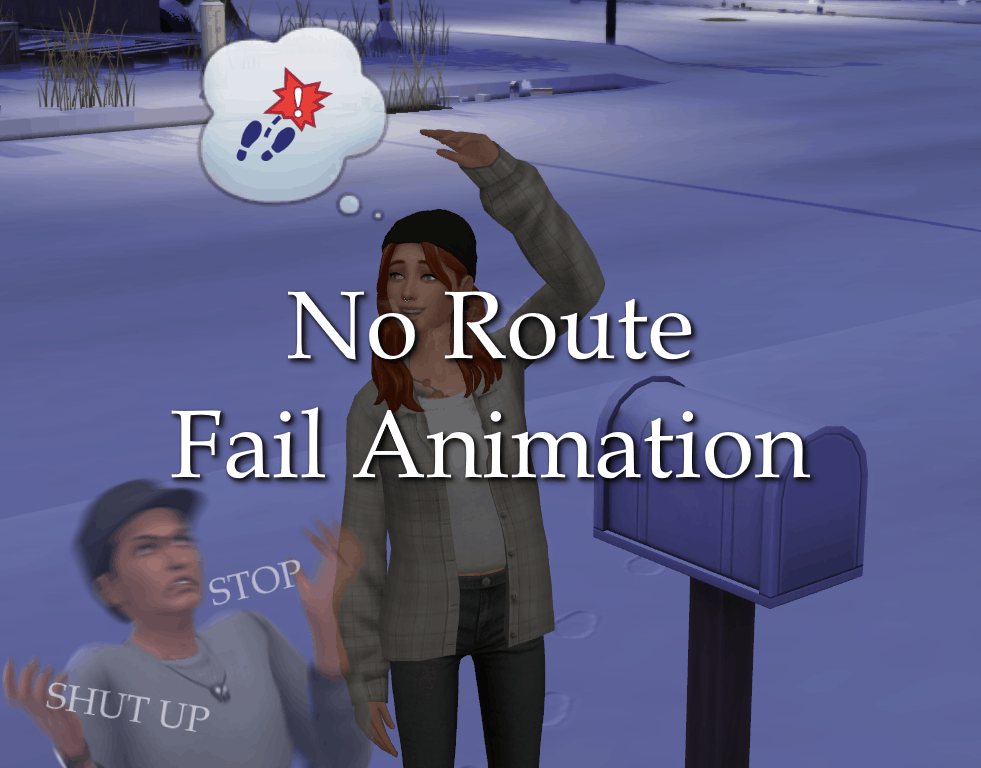 No Route Fail Animation Mod
I hate the Route Fail animation. I hate the stupid wave they do, I hate how they whine. I hate everything about it. It annoys me as soon as I see it. I legitimately can't stand it. Thus I made a mod that completely disables it. Sims will now just cancel out of the action and have no reaction.
Technical stuff: this modifies the RouteFail Animation Tuning. Each animation tuning file links to an animation in the game's code (in other words, the tuning file itself does not contain the animation, just the "link"). This mod changes that link from the Route Fail animation to the "No Reaction" animation so that Sims will not react when they cannot route to an object.
This modifies EE17C6AD!00000000!0000000000002DF3.RouteFail.AnimationTuning and anything else that does so will conflict with it!