Quickly Check Course Performance Mod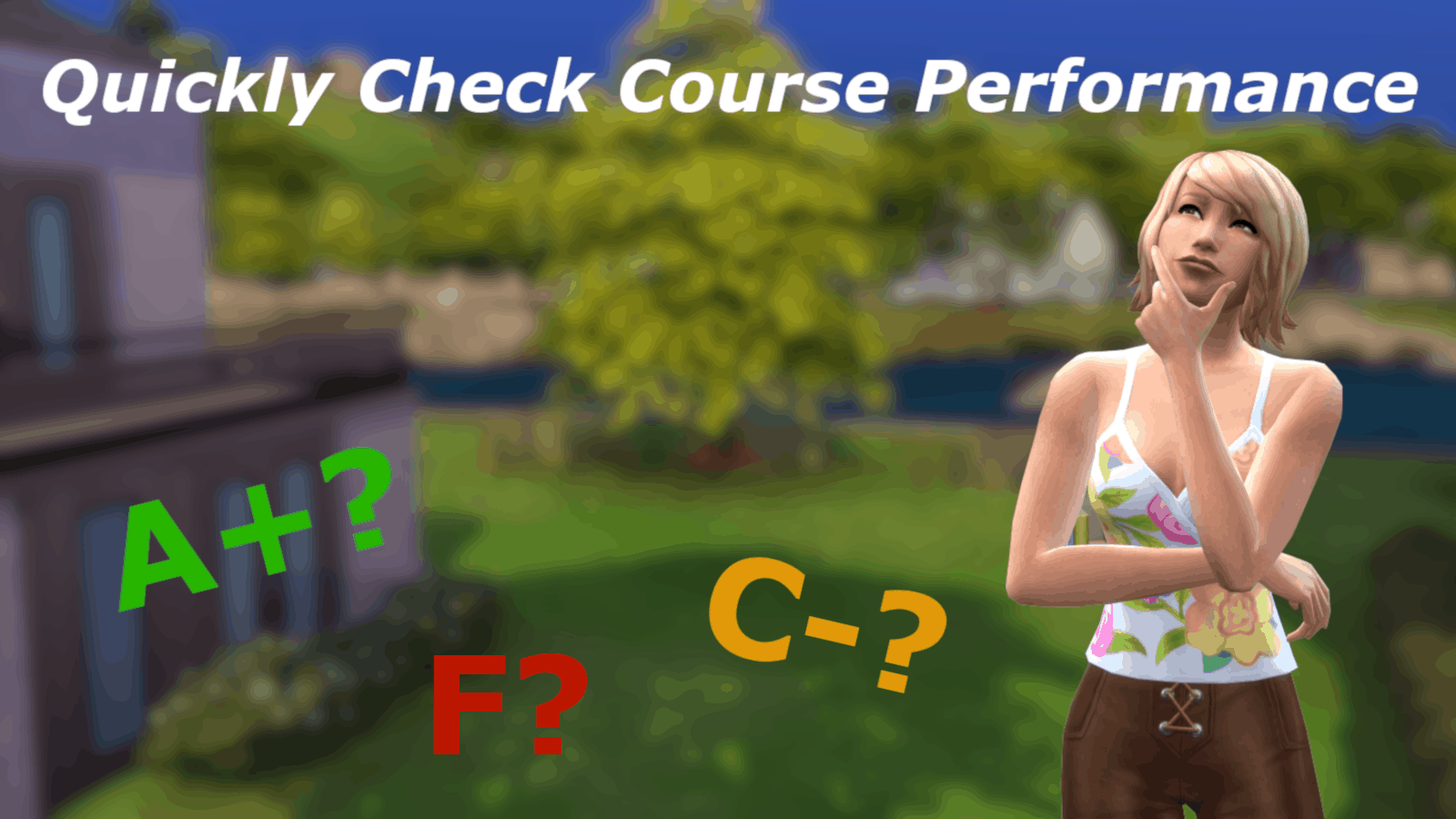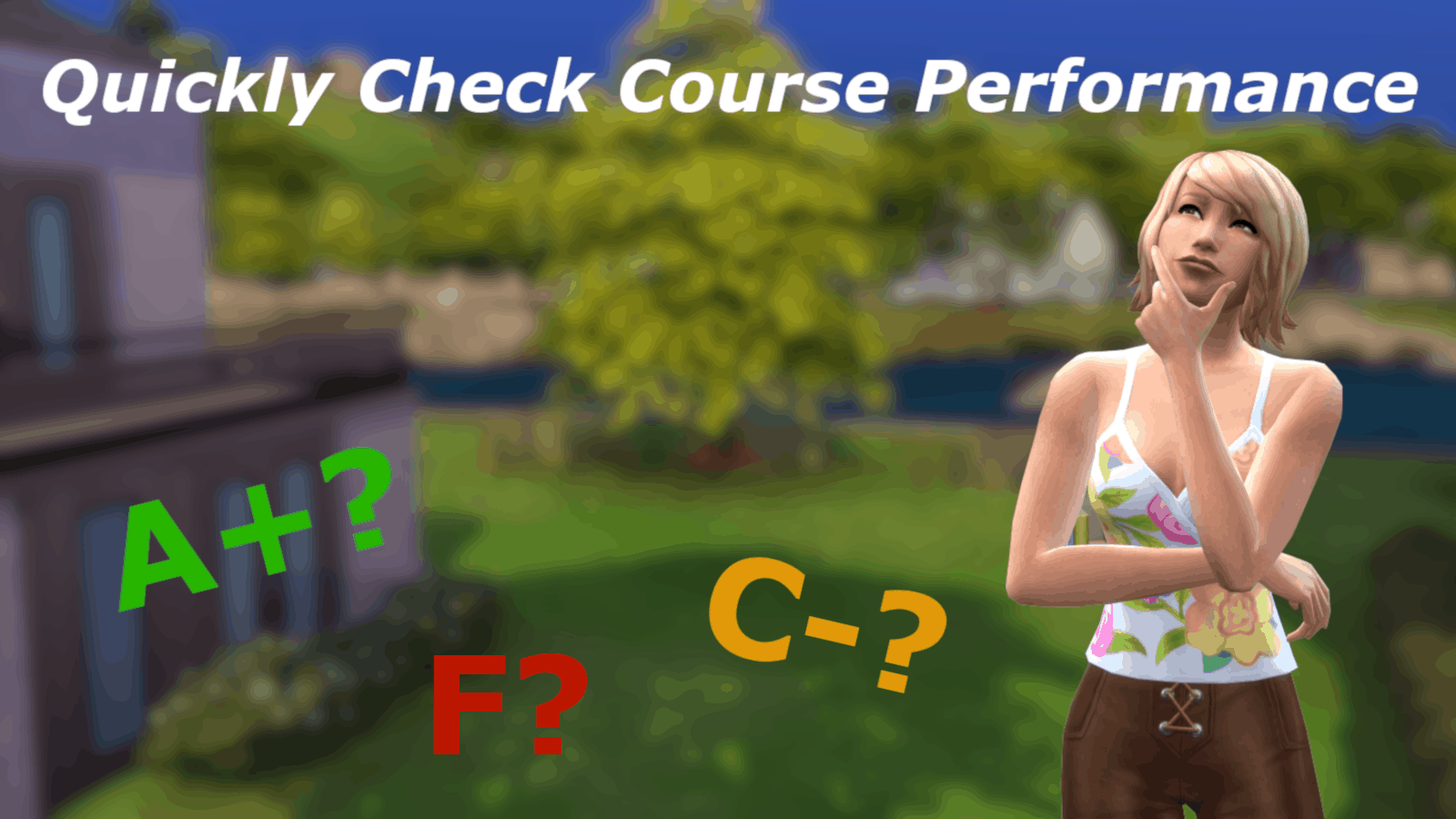 Quickly Check Course Performance Mod
This simple script mod allows you to quickly check how the sim students in your active household are performing in each of their course.
How to use
Press CTRL + SHIFT + C in Live mode to open the console command
Type grades
Press ENTER
Update
10 February 2020
The information is now conveniently displayed in notification pop-ups.
It enables the game to show real, translated course names instead of "Course 1", "Course 2" ,etc.
Details
Notes are between 0 (F) and 100 (A+)
It's a tiny script mod that only adds a new cheat command. It doesn't modify nor conflict with anything.