Simple Hallway Mod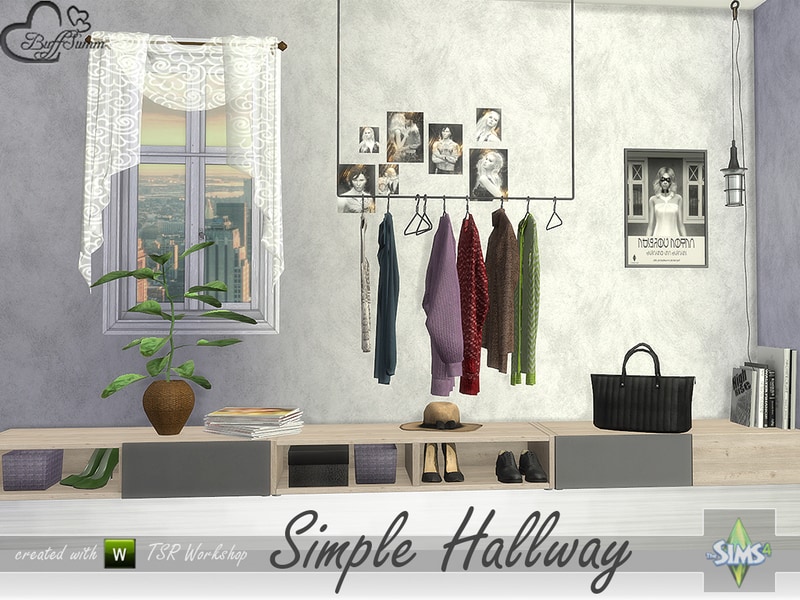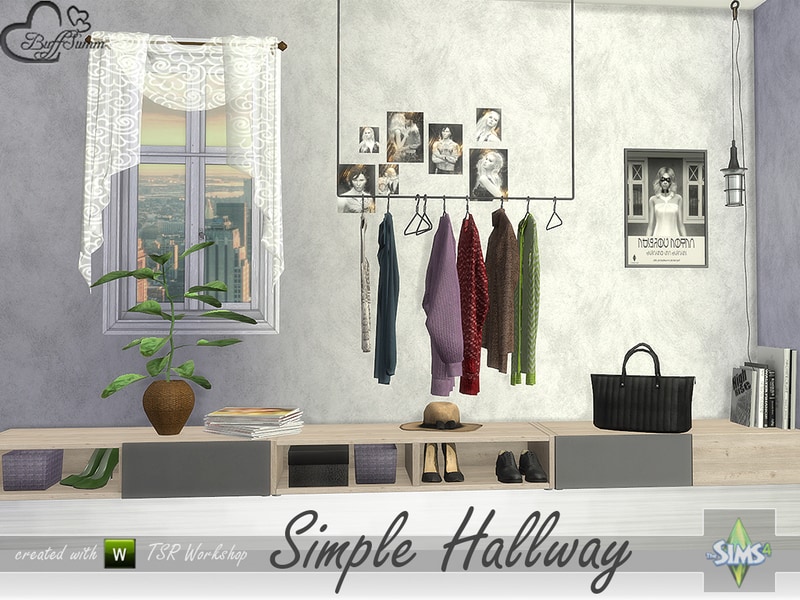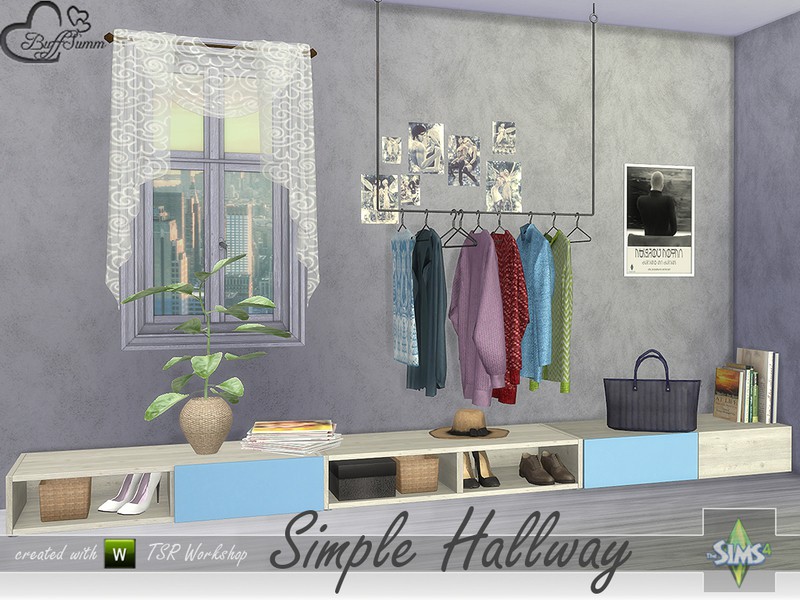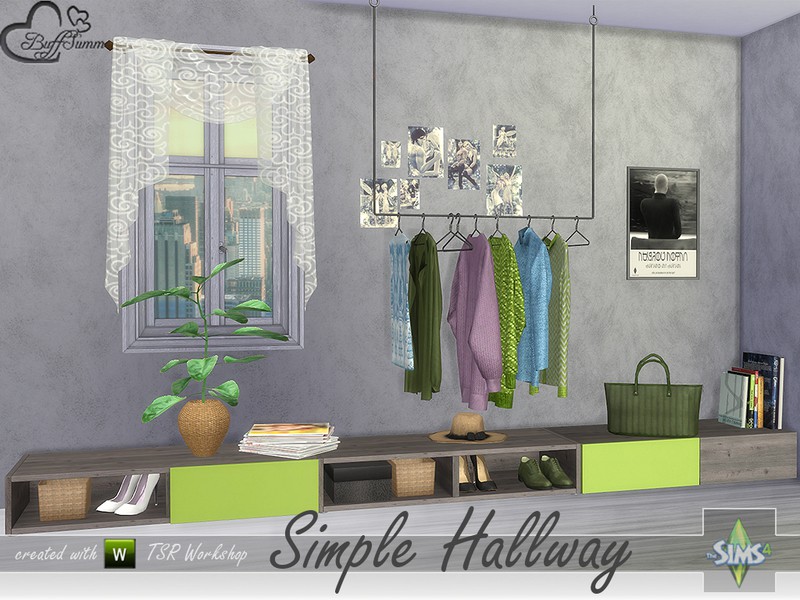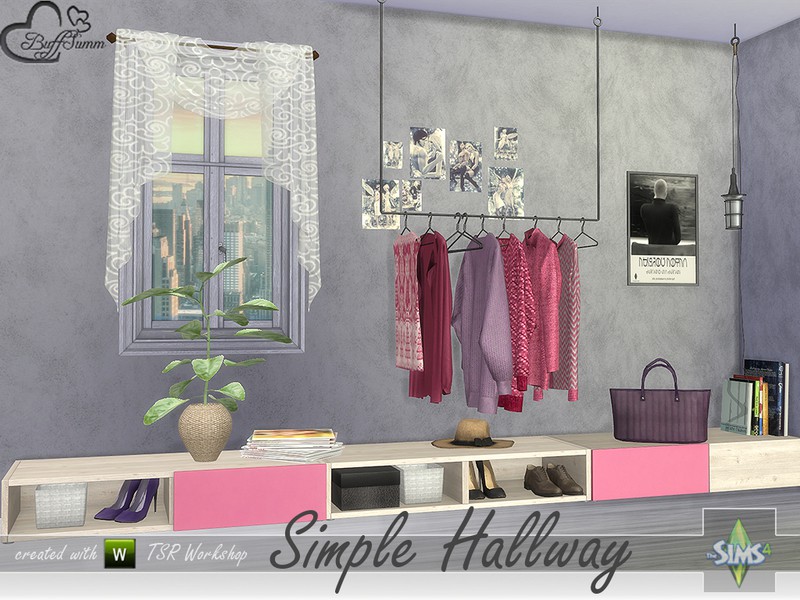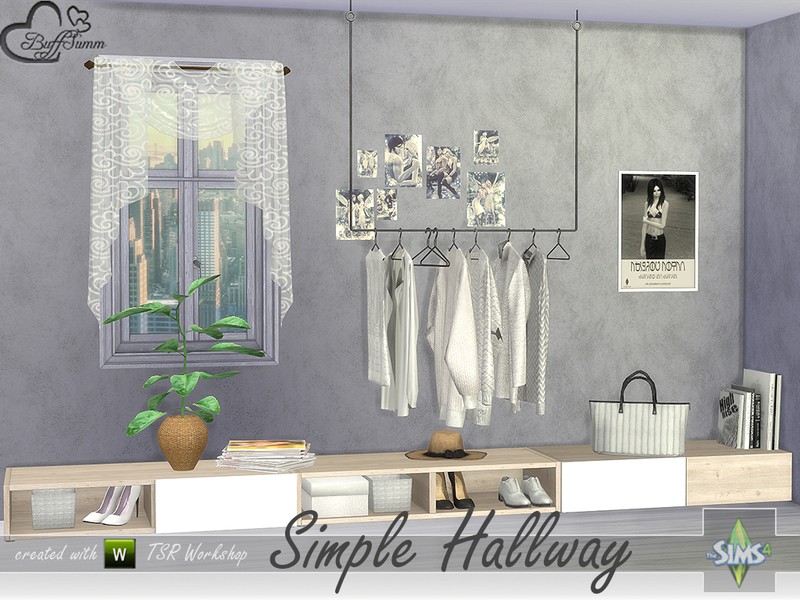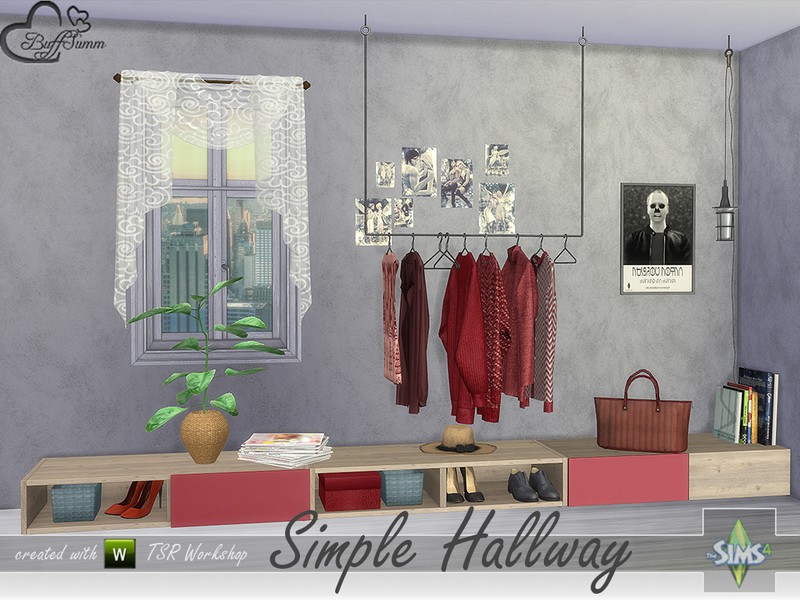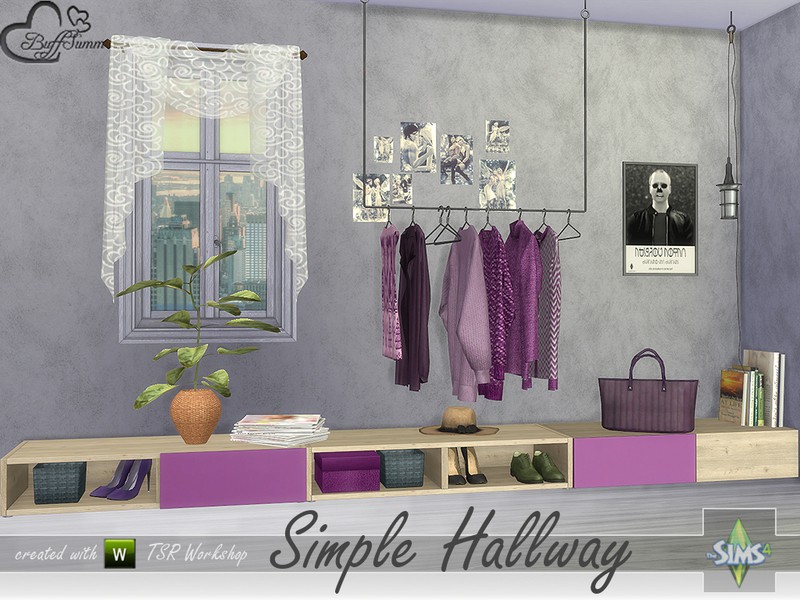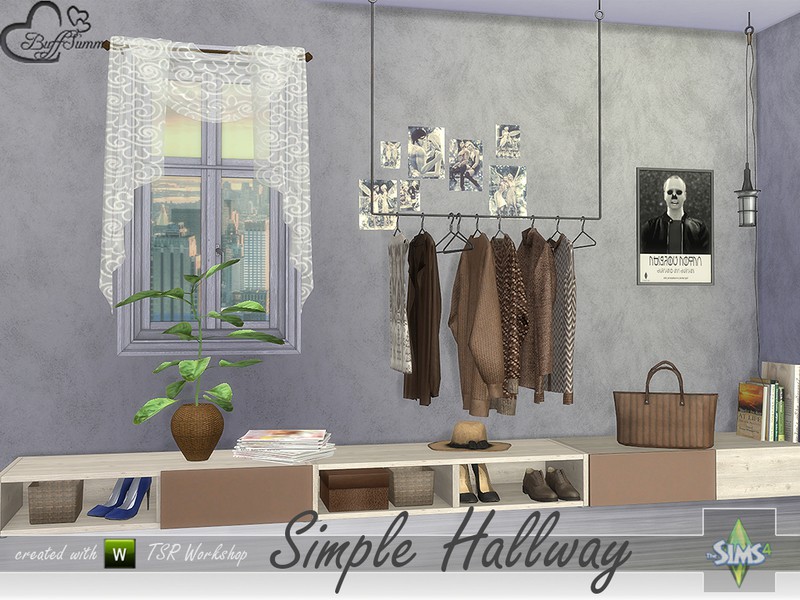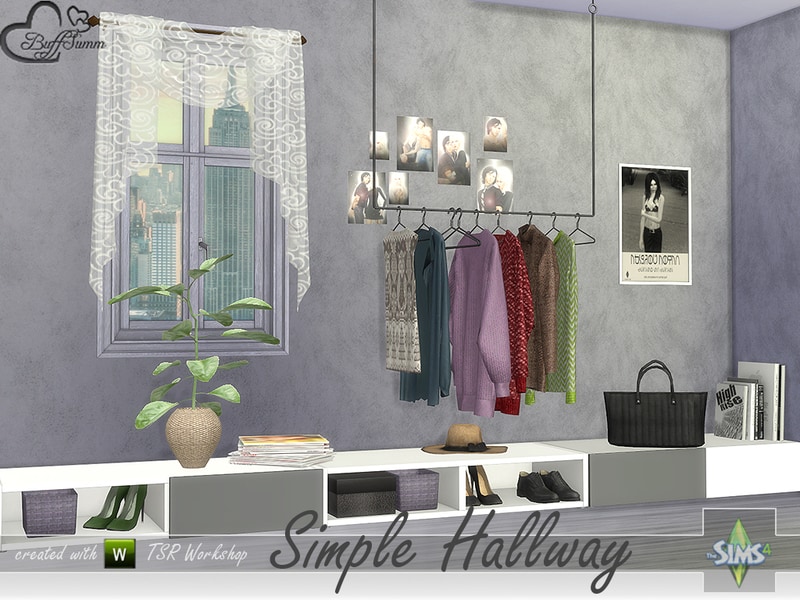 Simple Hallway Mod
Decorate your Hallway on a simple but wonderfull and colorfull way.
Let your House have a very good first impression by using this furnitures!
You will get 23 new objects plus 5 recolors (including a b/w recolor of the furnitures)
Have fun!
Objects are placed with bb.moveobjects on!
Please make sure your game is patched and up to date to let the objects works correctly in game.
Recoloring Allowed: Yes – Do not include mesh
Creating Tool used: TSR Workshop