Sims 4 "First Love" – Child Aspiration Mod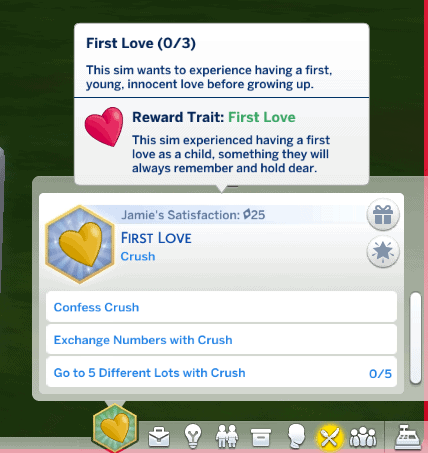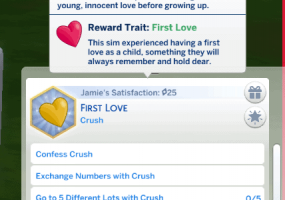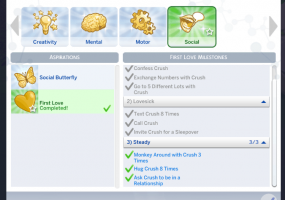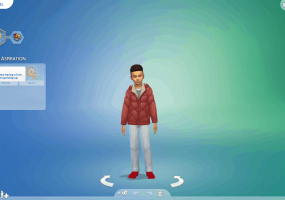 Sims 4 "First Love" – Child Aspiration Mod
First Love Child Aspiration
This sim wants to experience having a first, young, innocent love before growing up.
Found under Social Child Category in CAS.
Reward Trait: First Love
This sim experienced having a first love as a child, something they will always remember and hold dear.
– This will increase the rate at which the sim increases the charisma skill, a child's social skill, and builds relationships with other sims, all by an increase of x1.2.
REQUIRES:
1) Littlemssam's First Love mod, which can be found here: [x]
2) Either Deaderpool's MC Command Centre or Deaderpool's Invite to Stay the Night for children: [x]
There are three aspiration levels:
1) Crush
a) Confess Crush
b) Exchange Numbers with Crush
c) Go to 5 Different Lots with Crush
2) Lovesick
a) Text Crush 8 Times
b) Call Crush
c) Invite Crush for a Sleepover
Steady
a) Monkey Around with Crush 3 Times
b) Hug Crush 8 Times
c) Ask Crush to be in a Relationship