Sulani Party Mansion | No CC Mod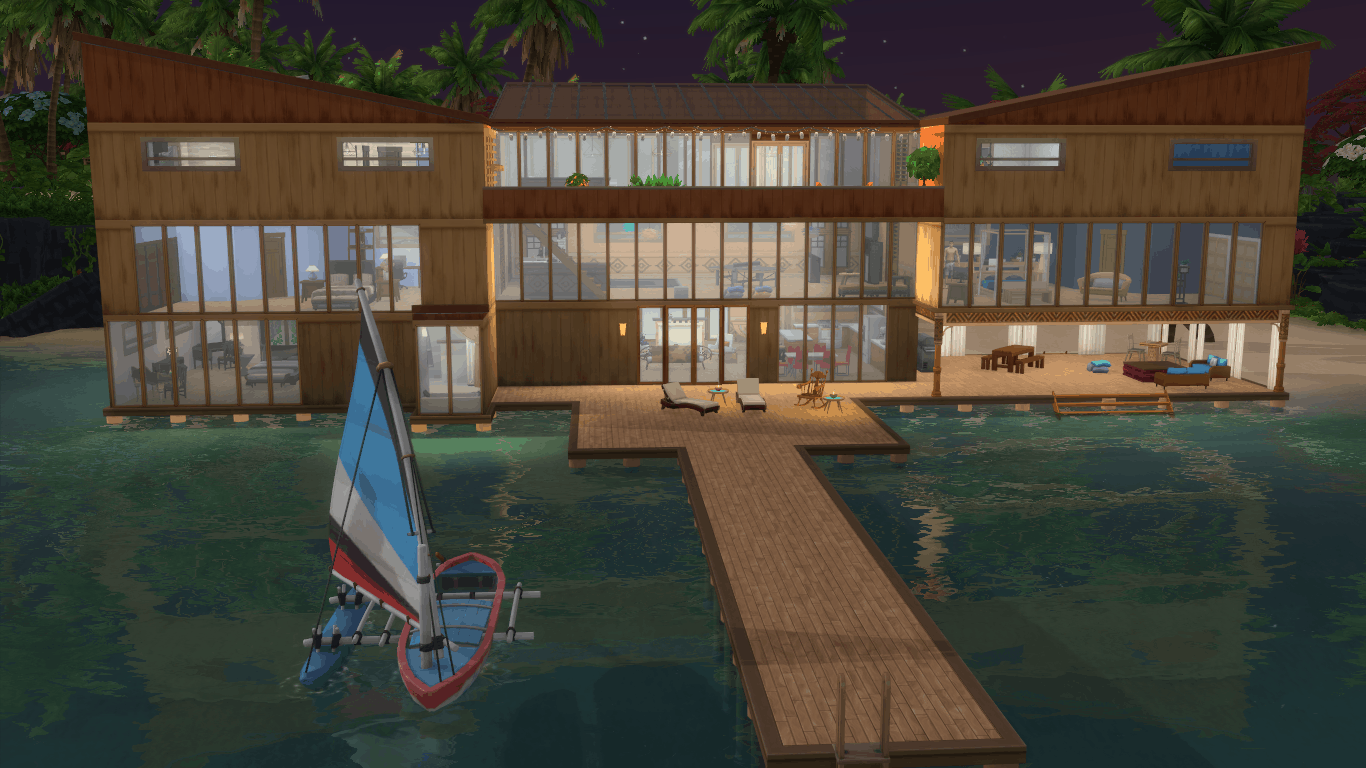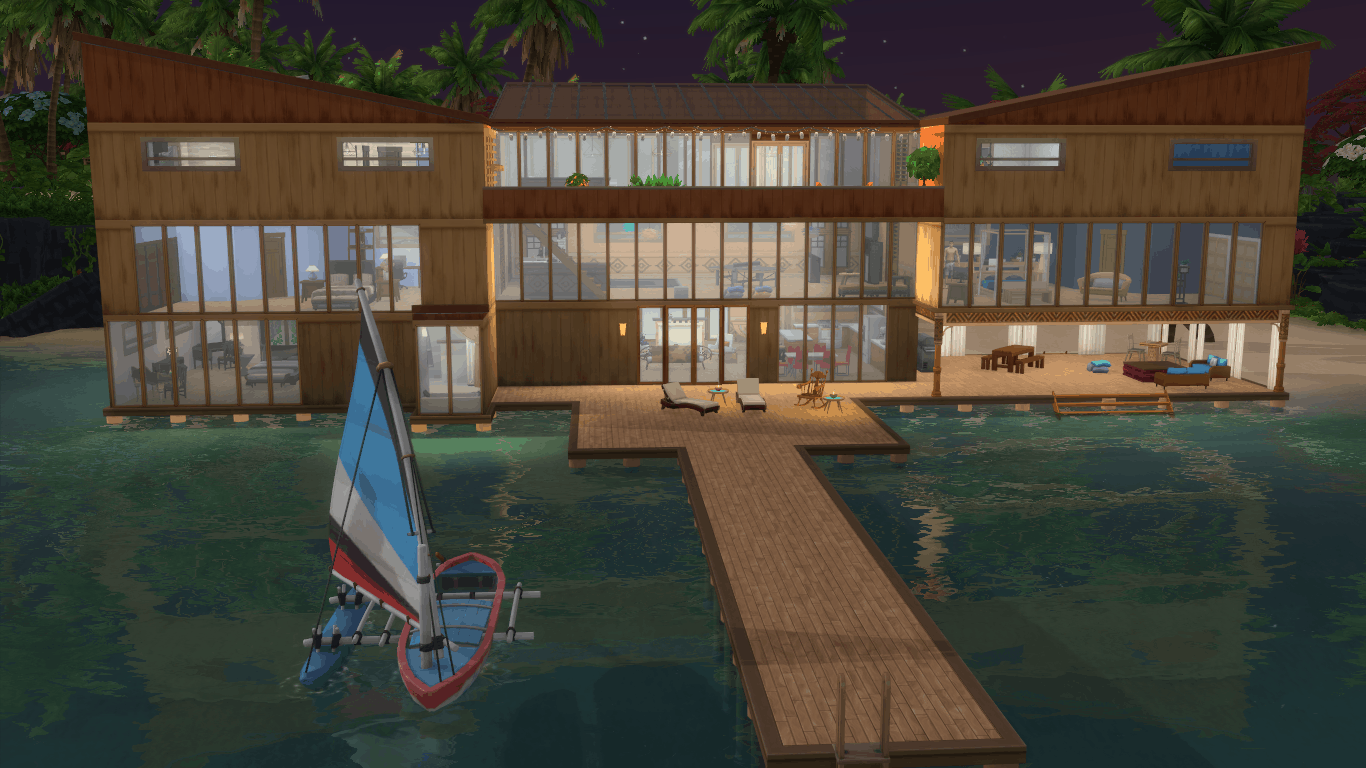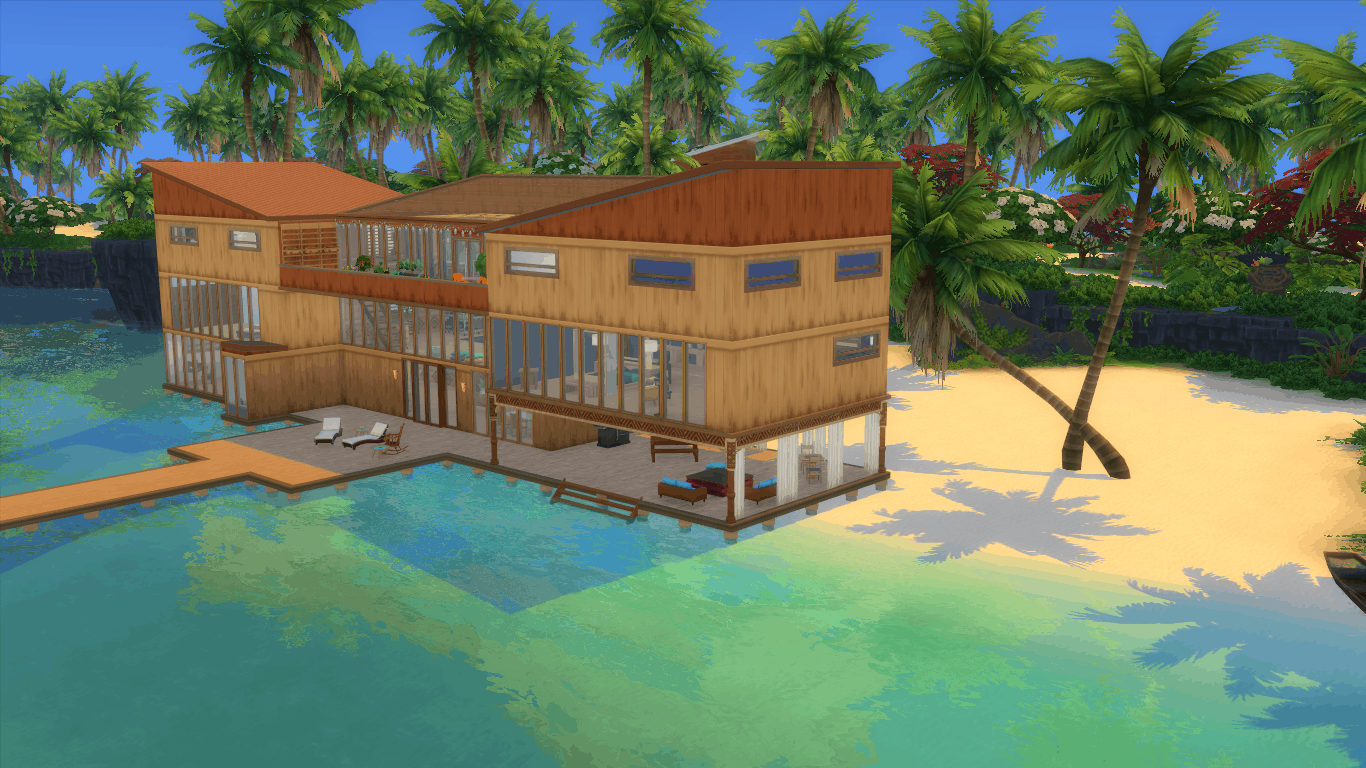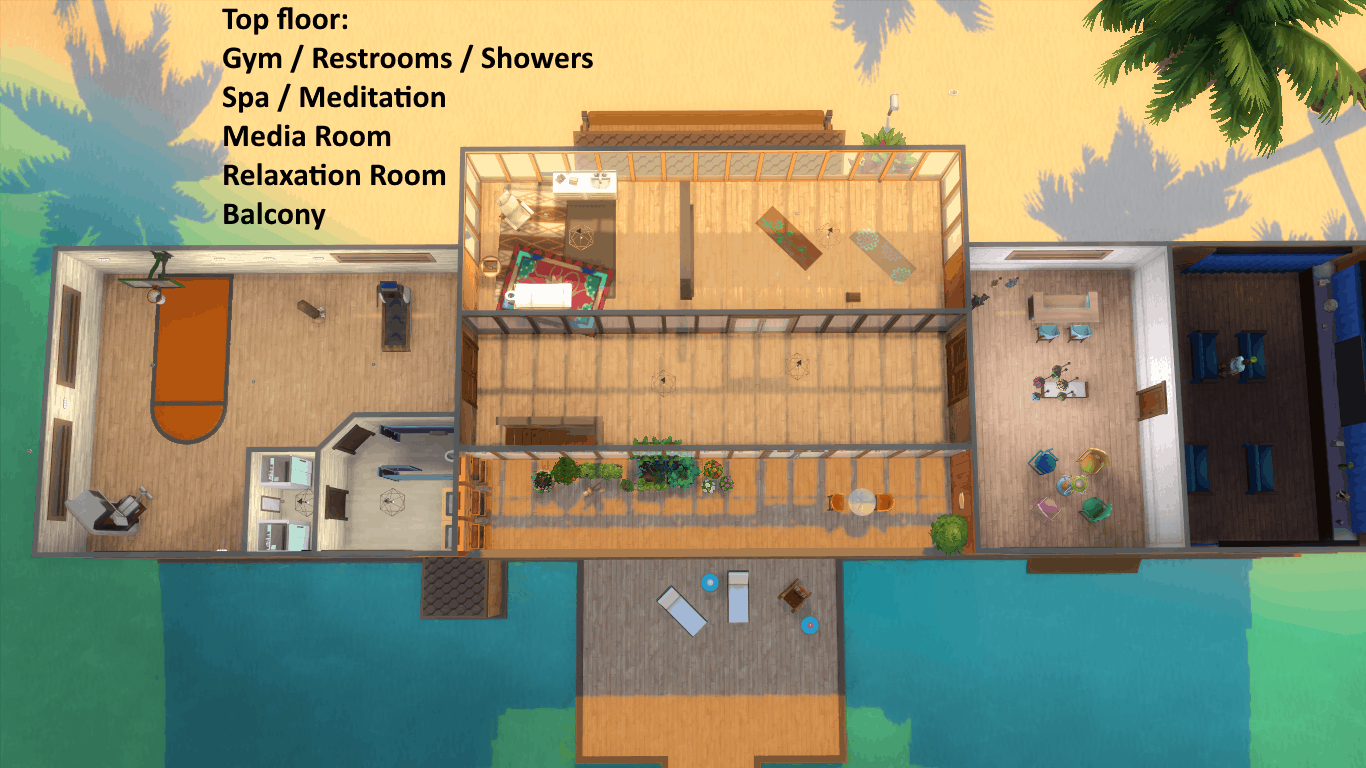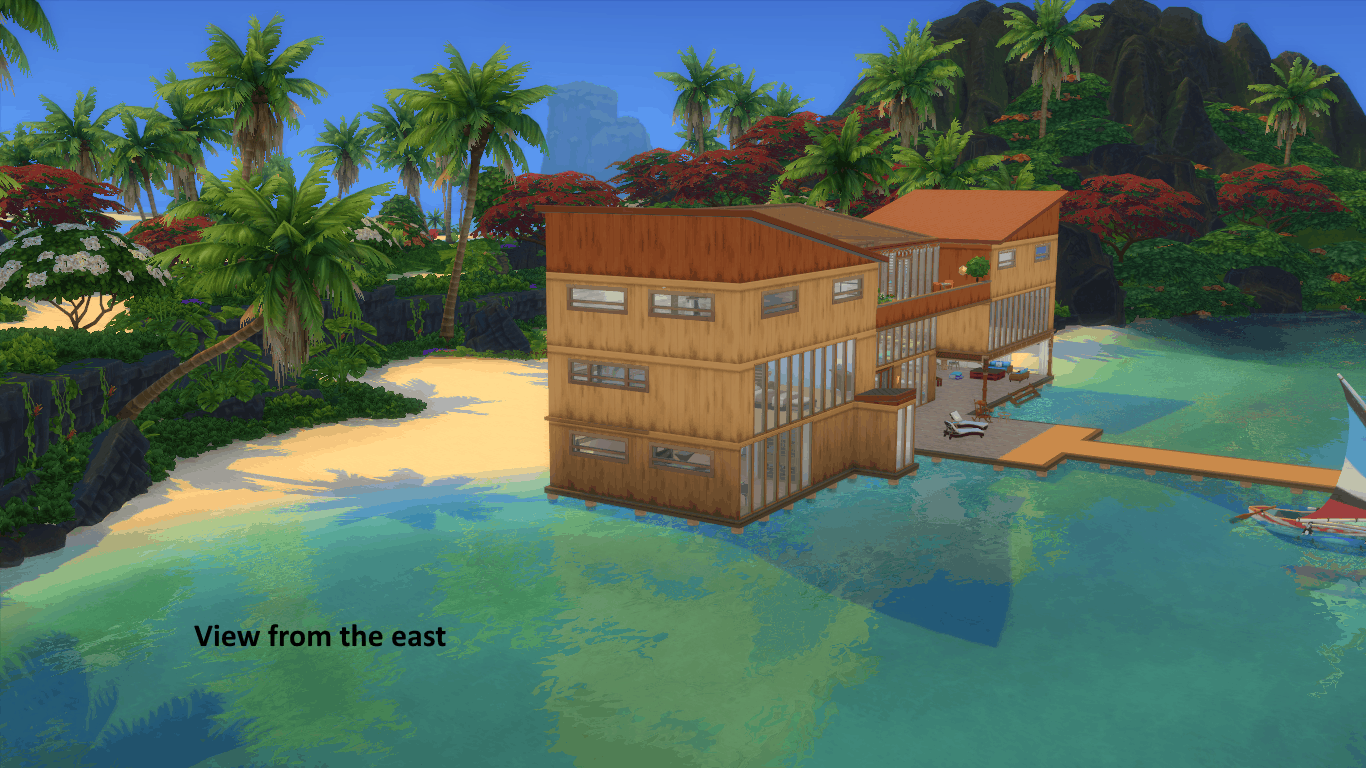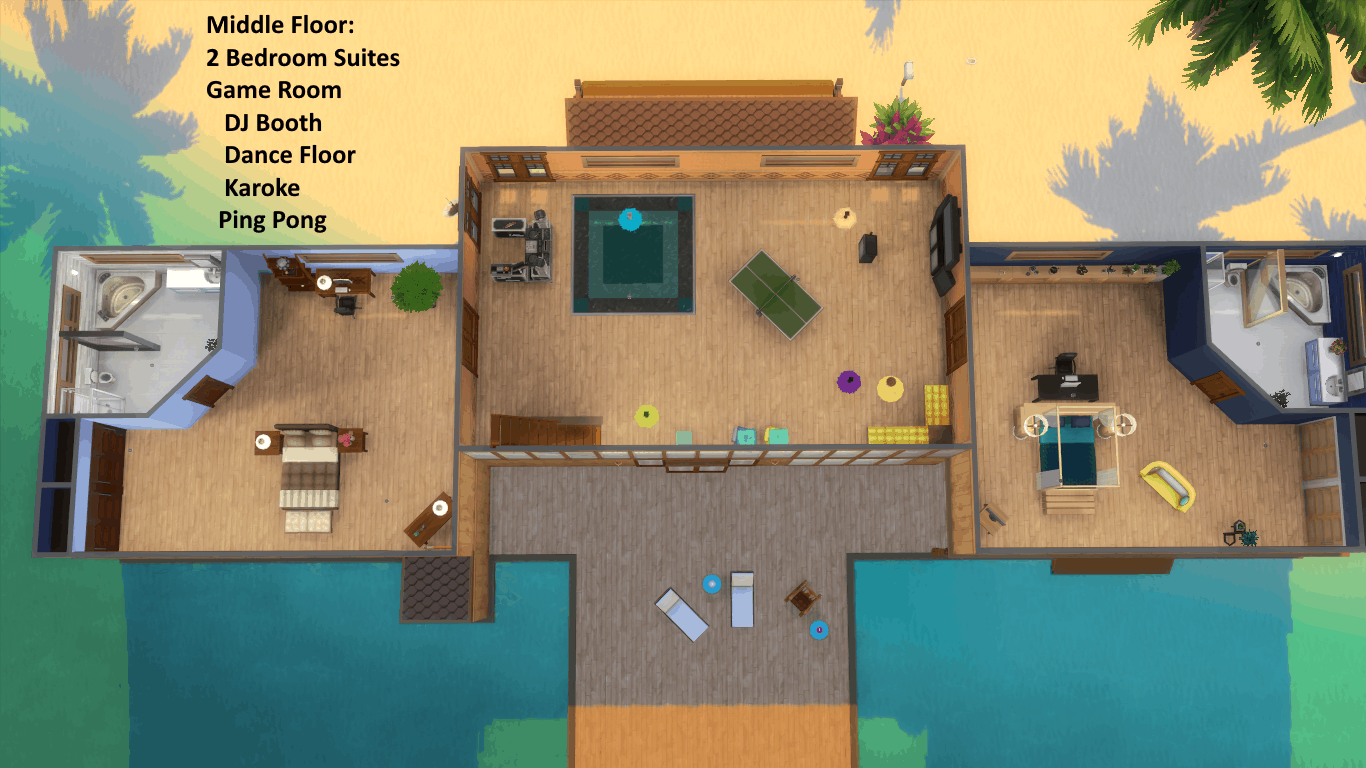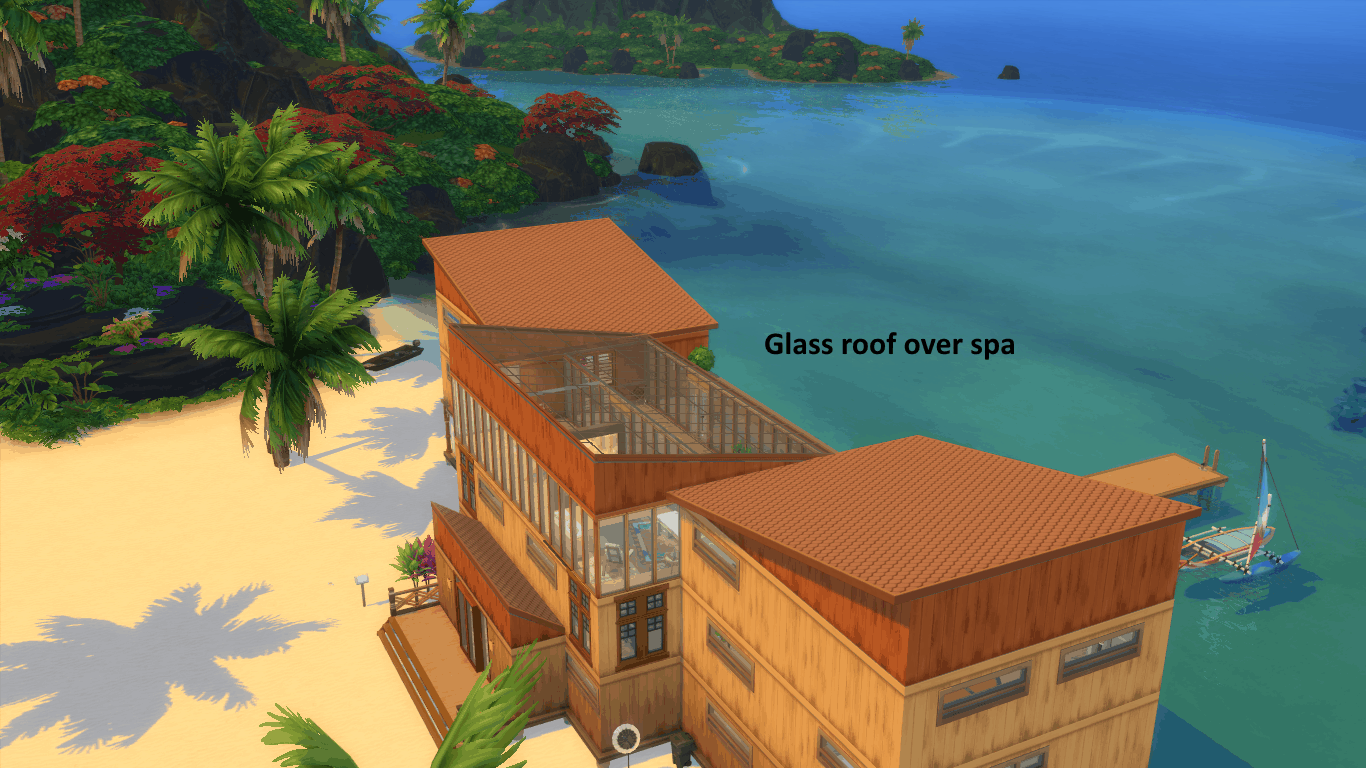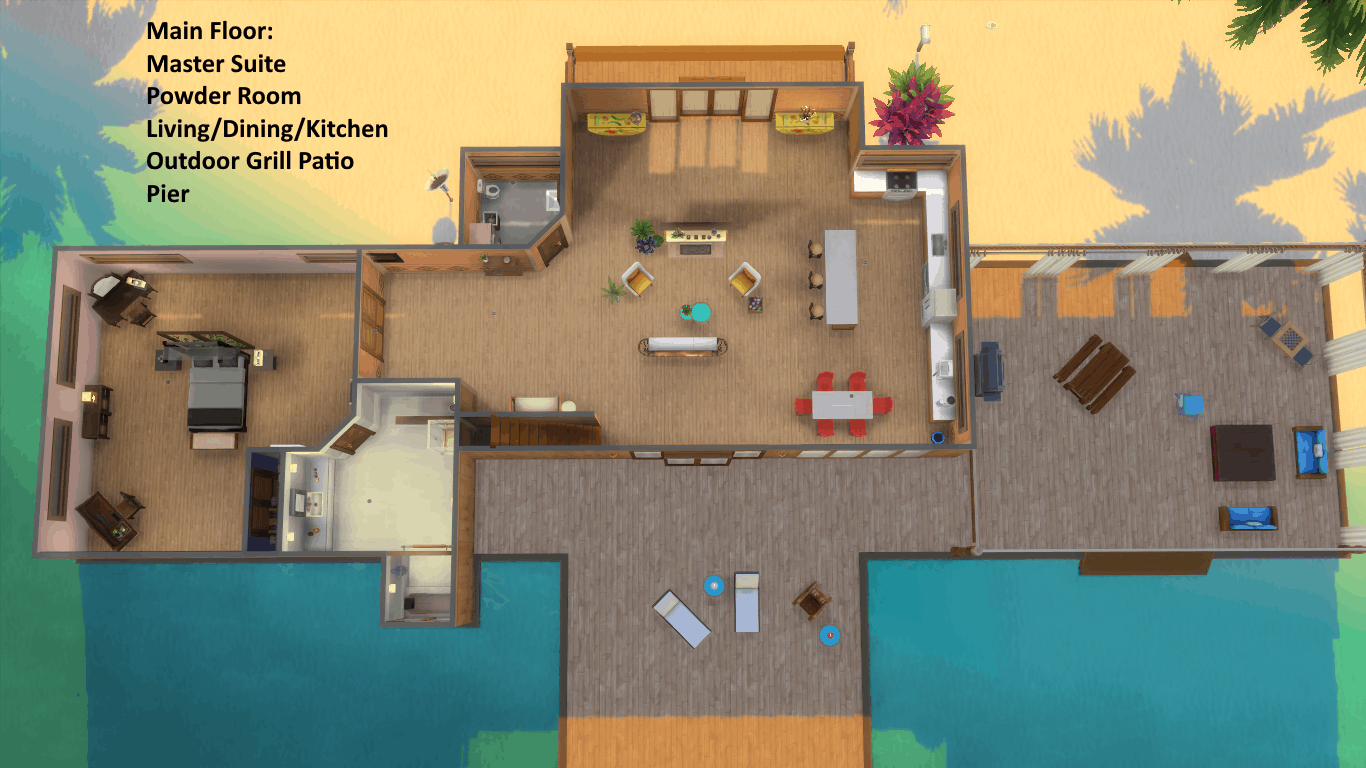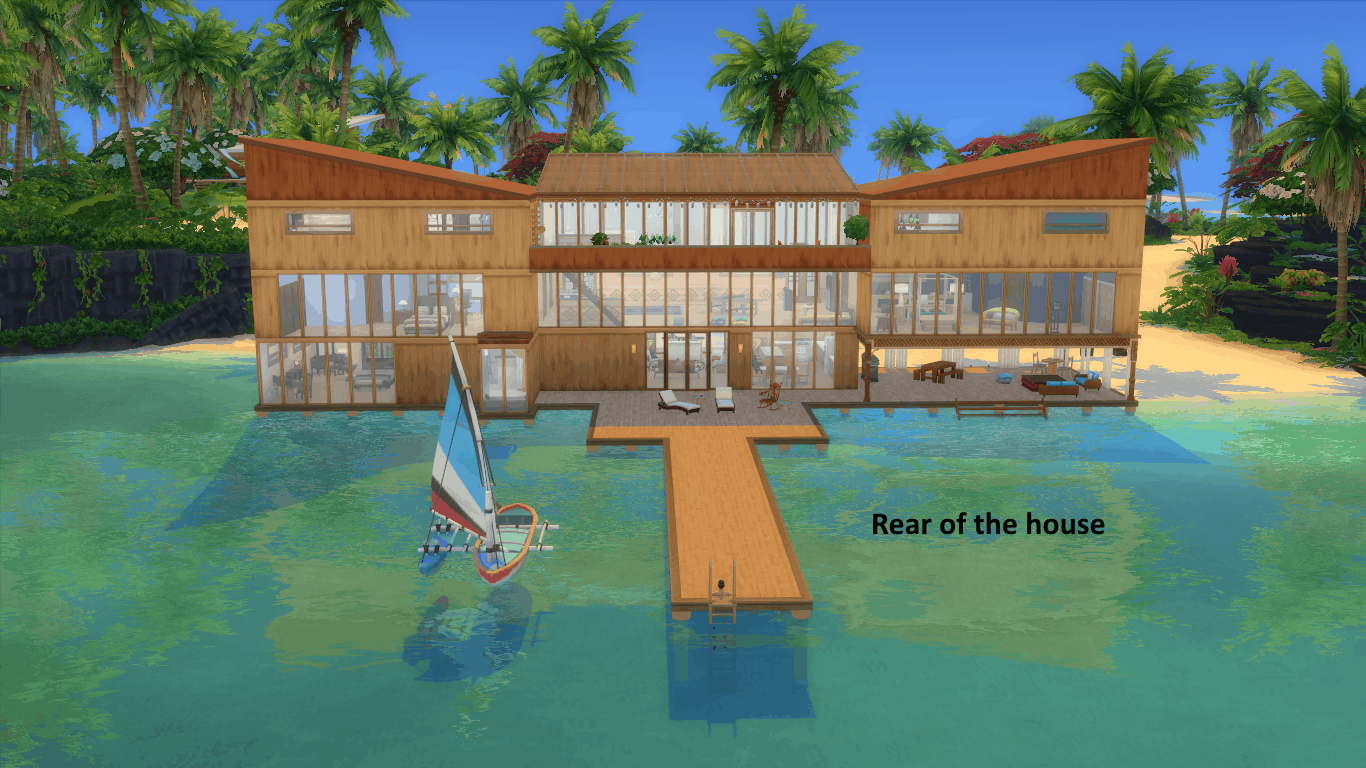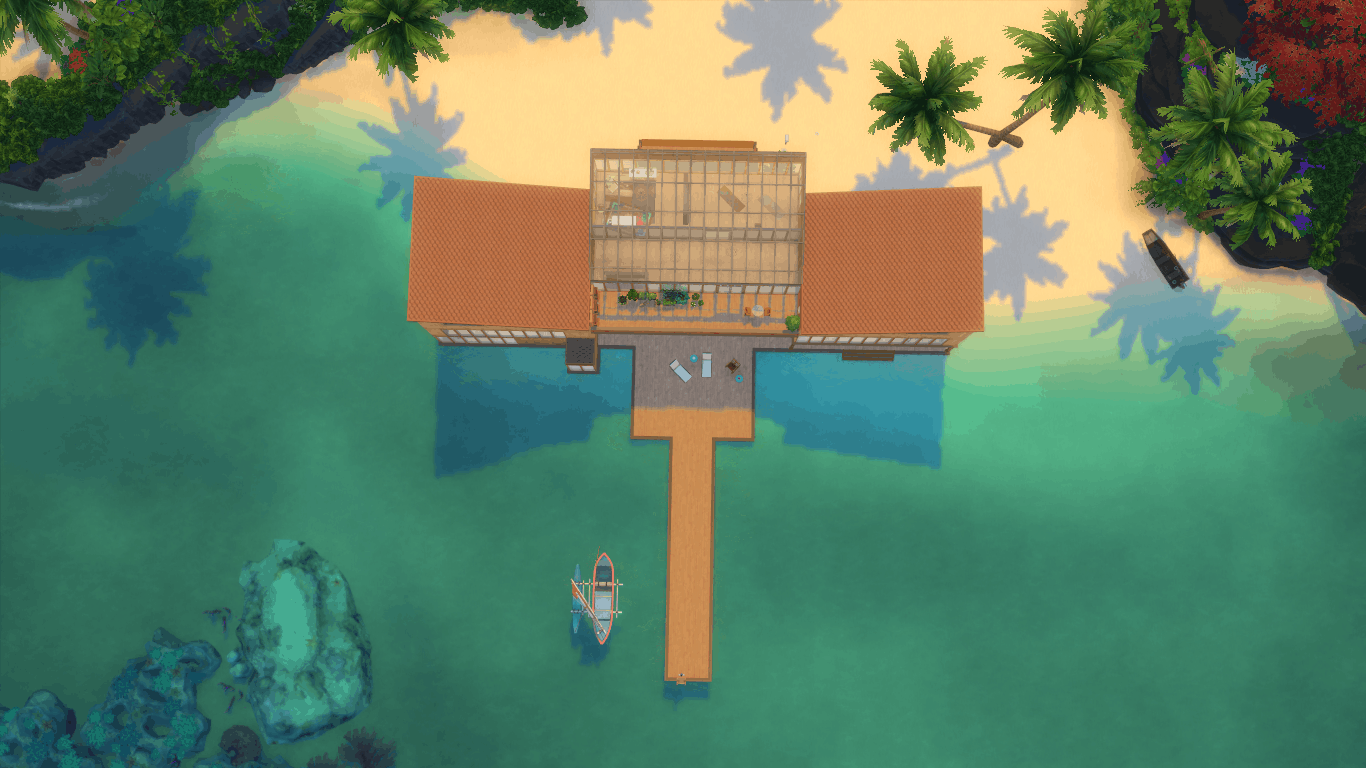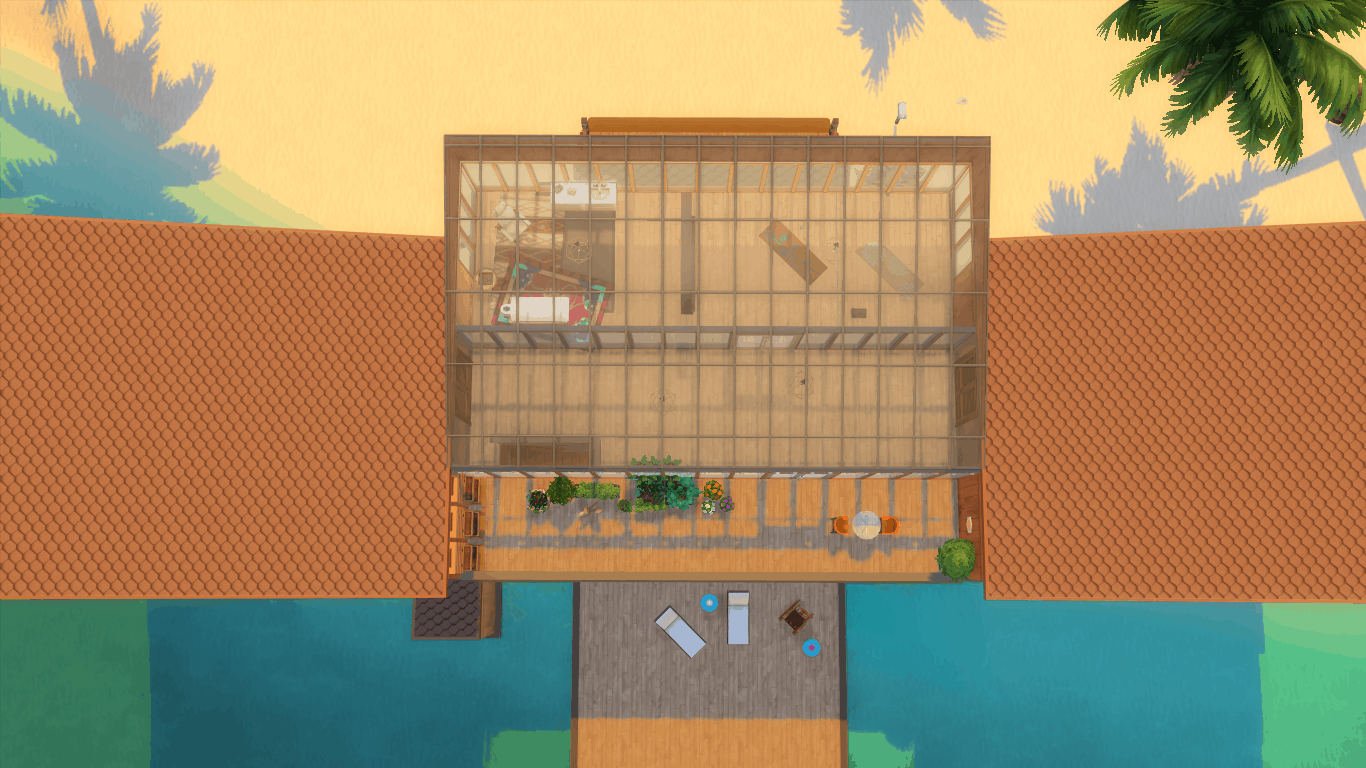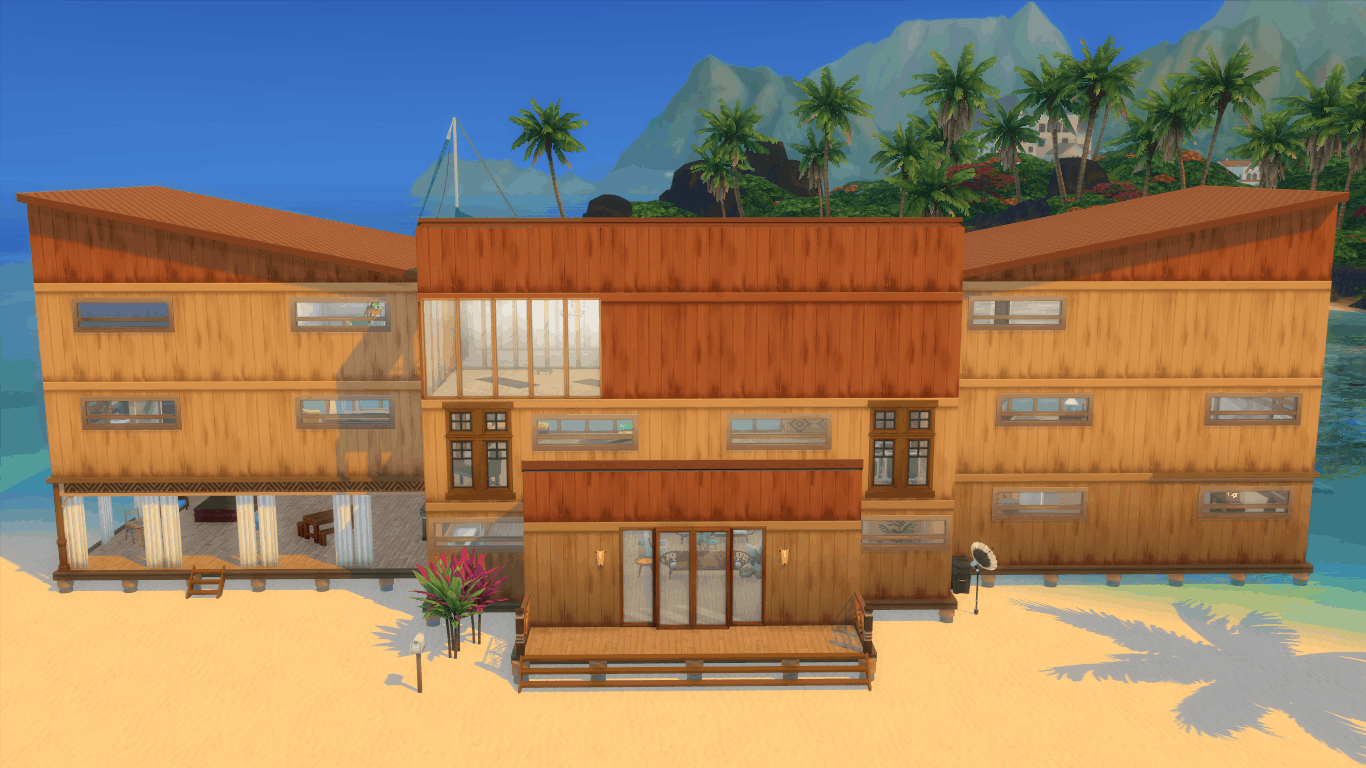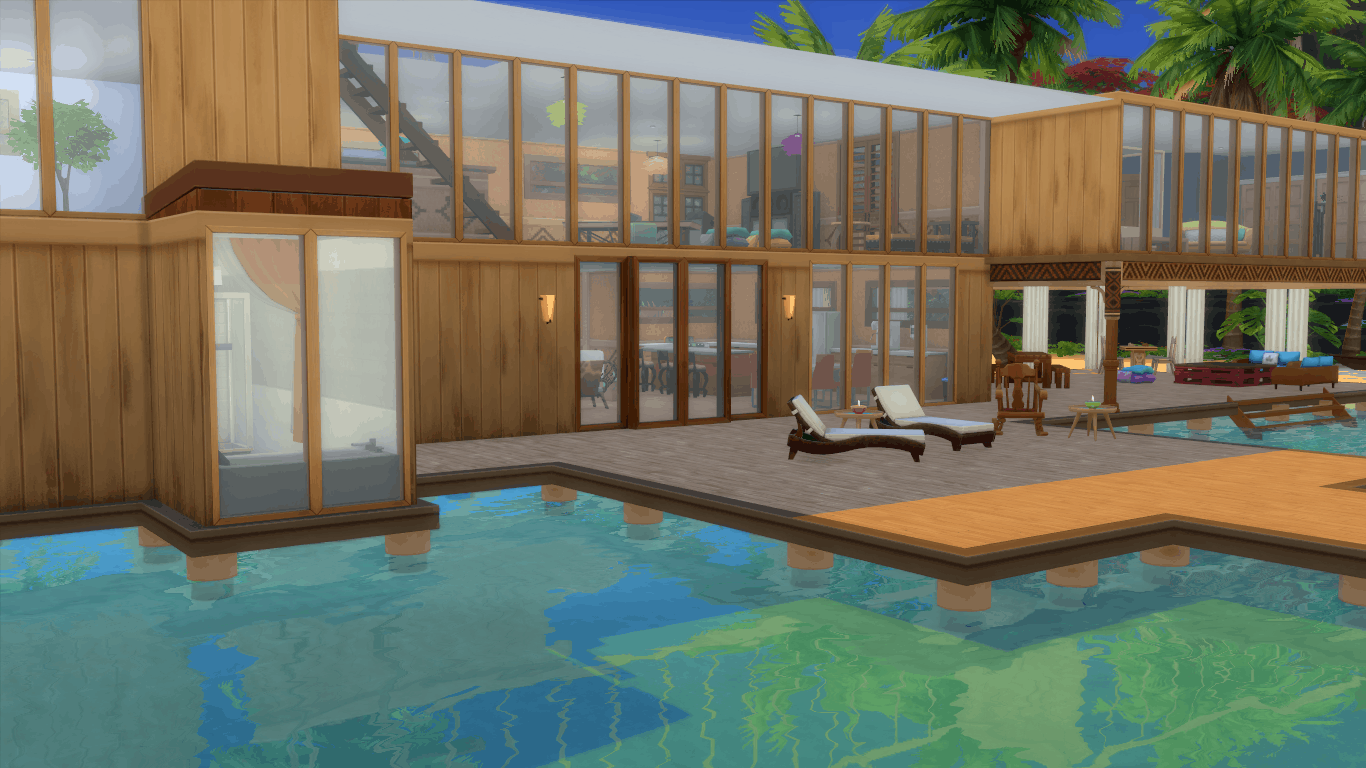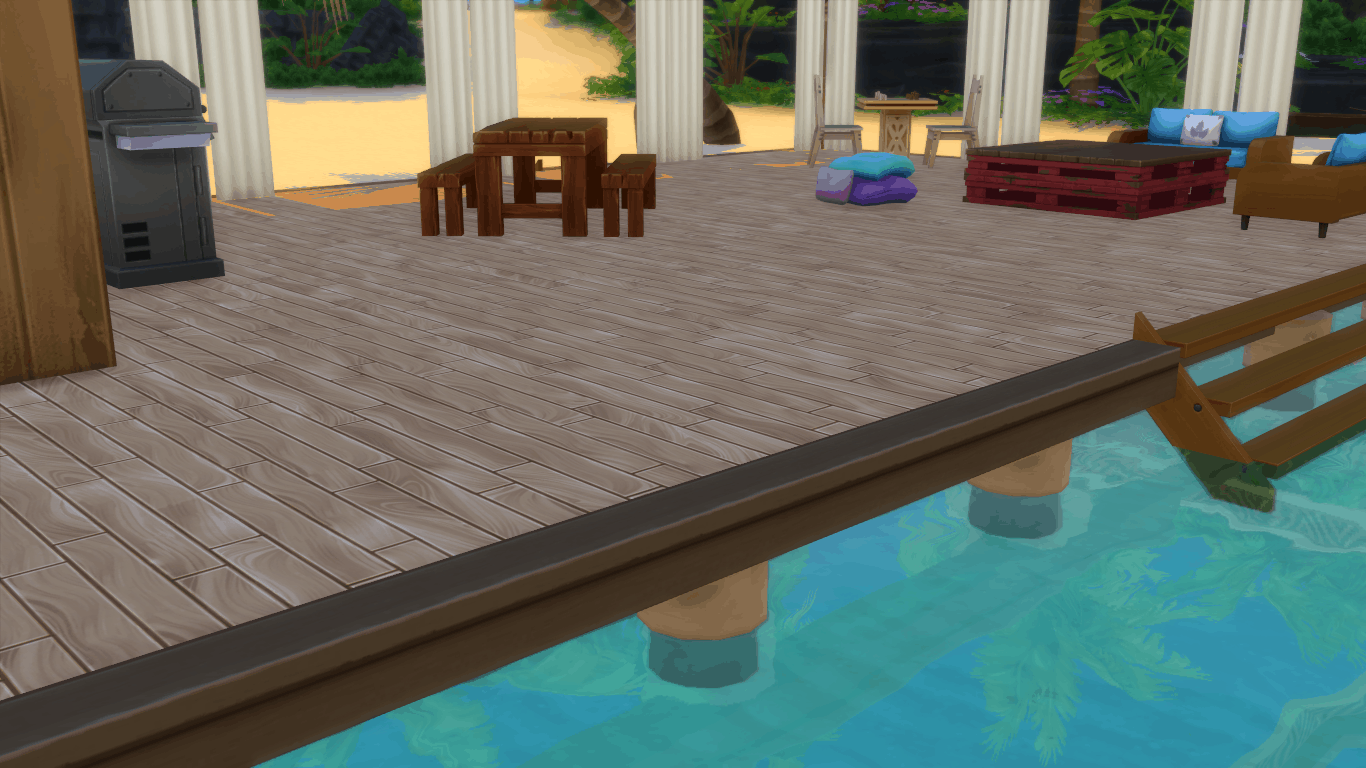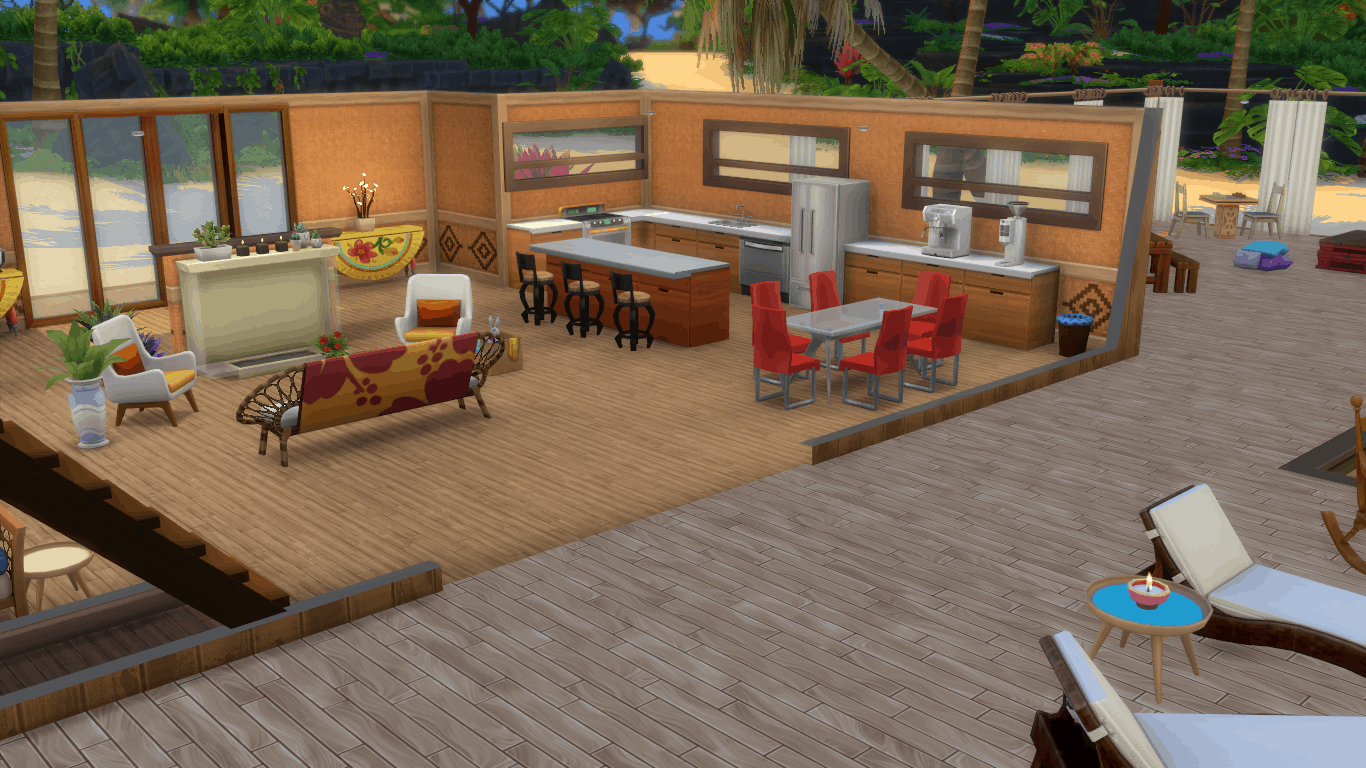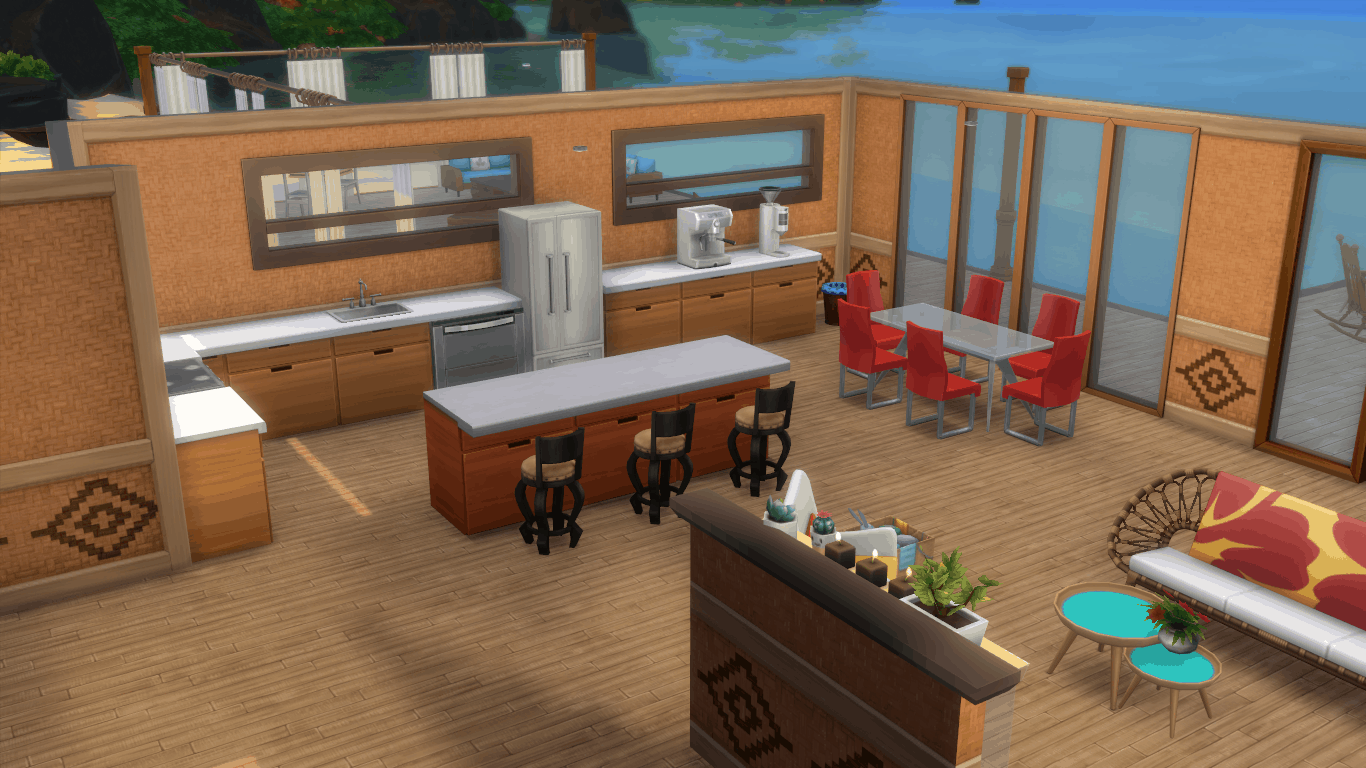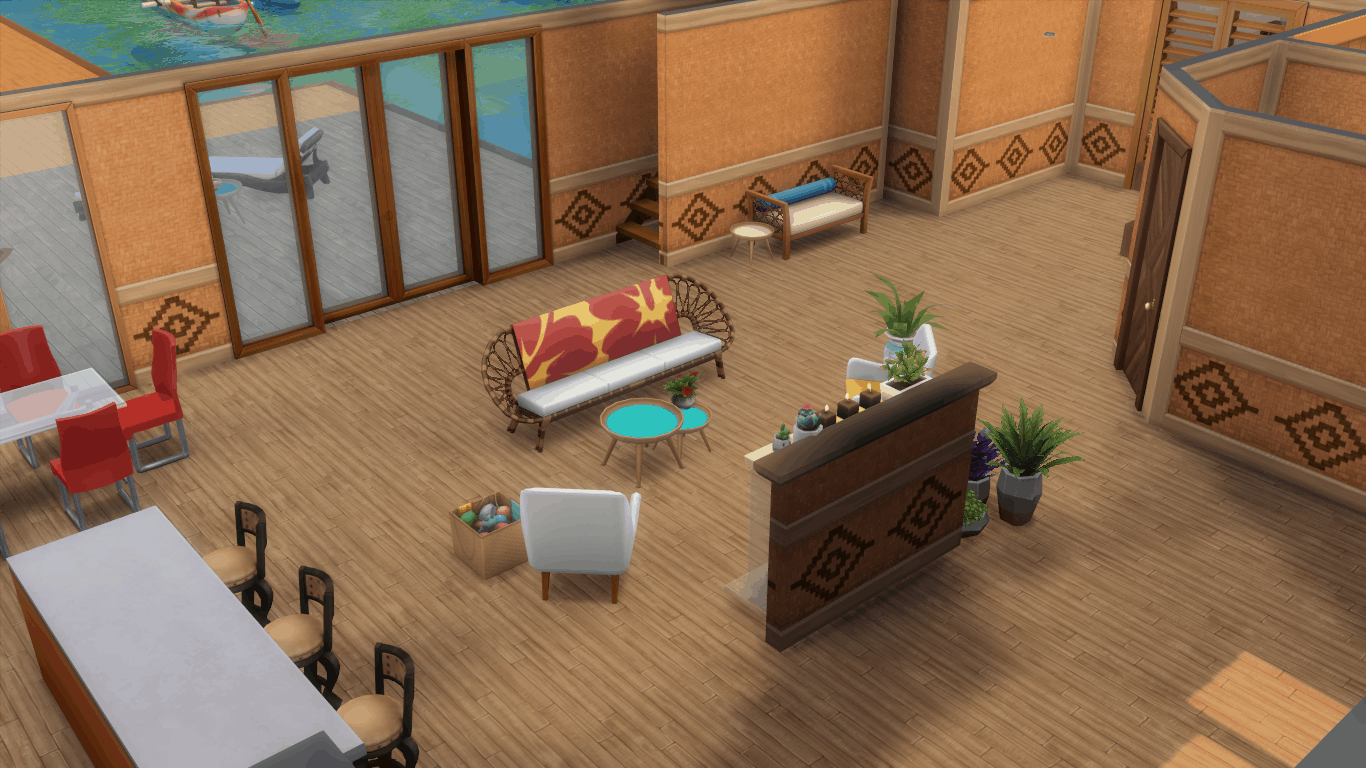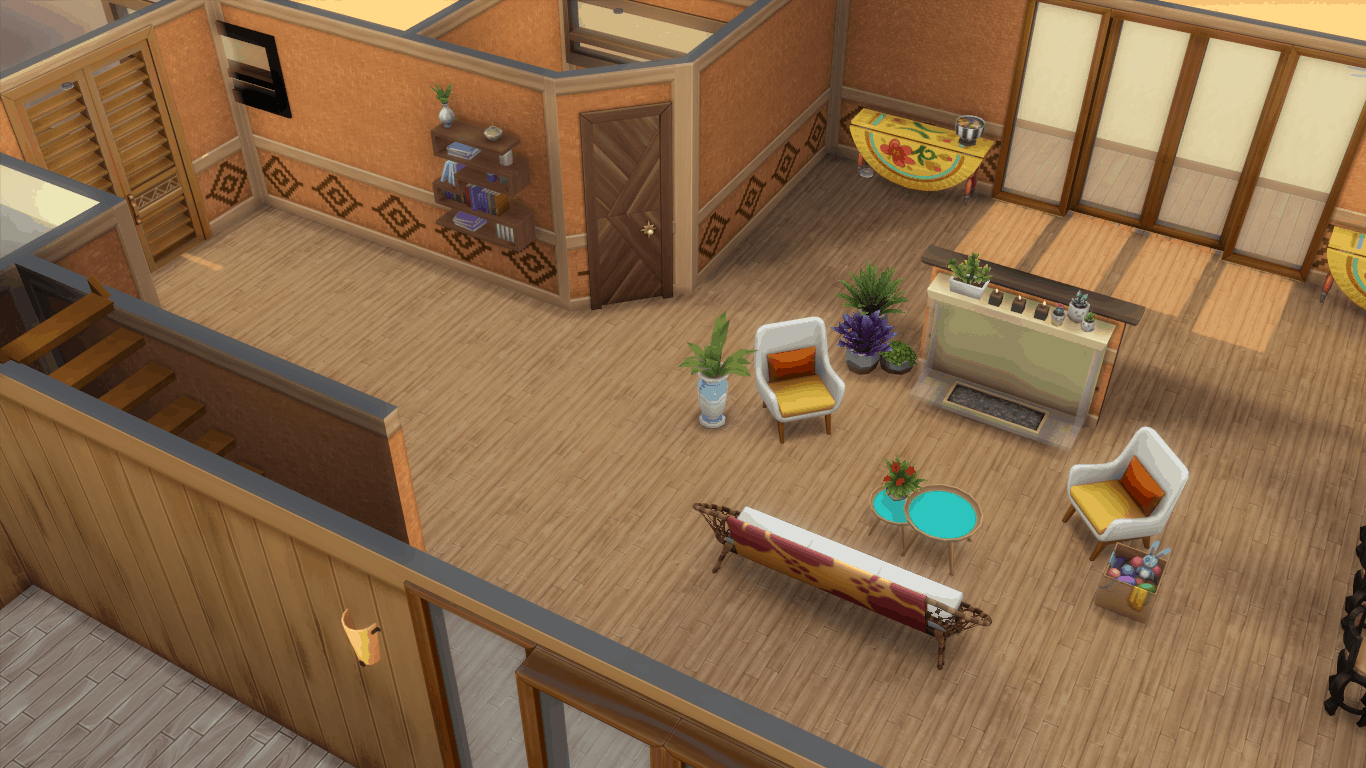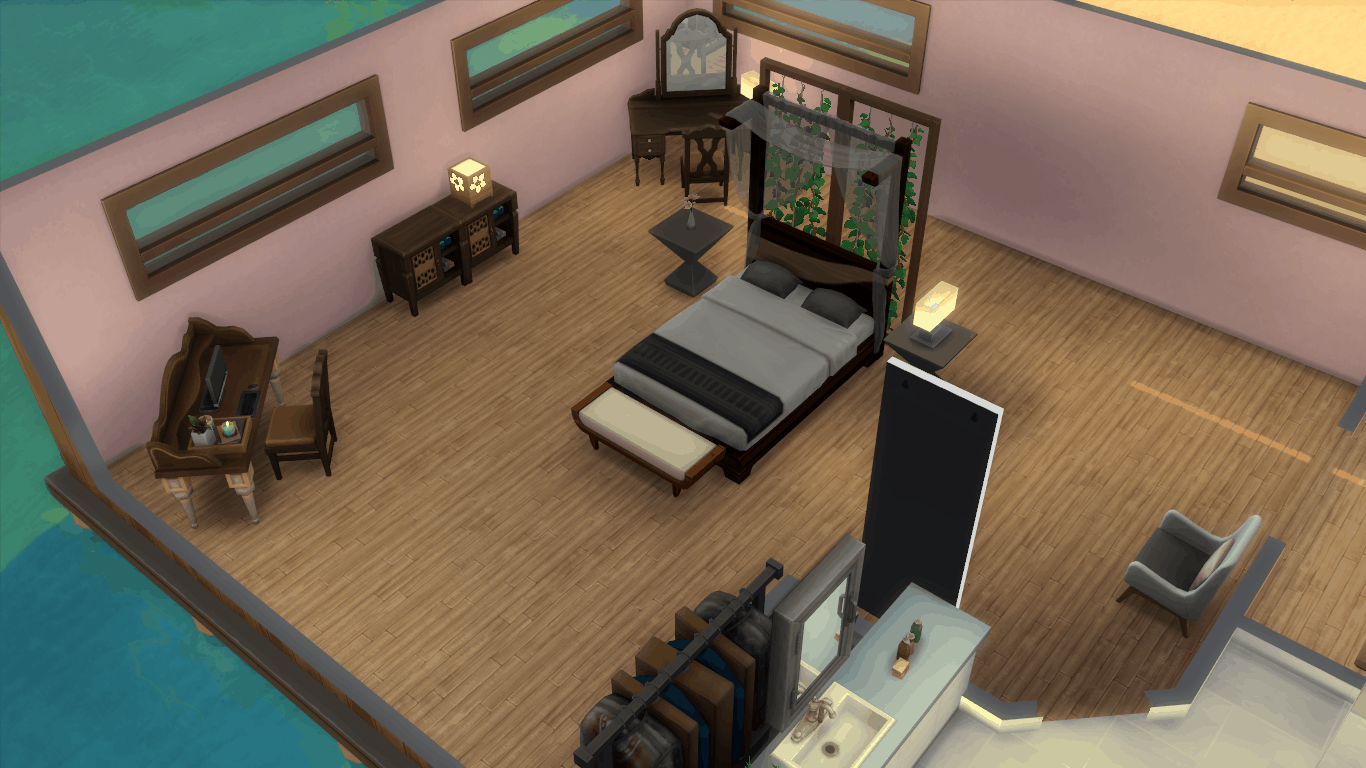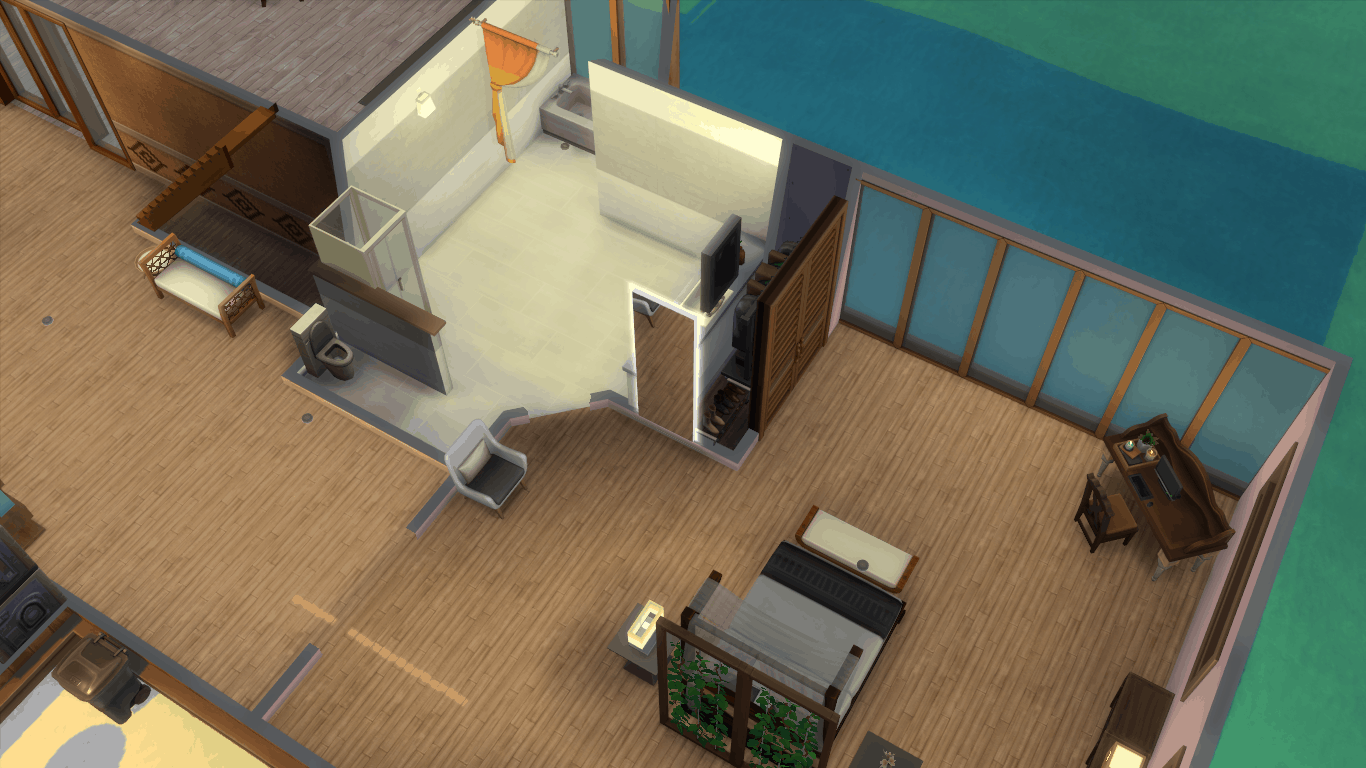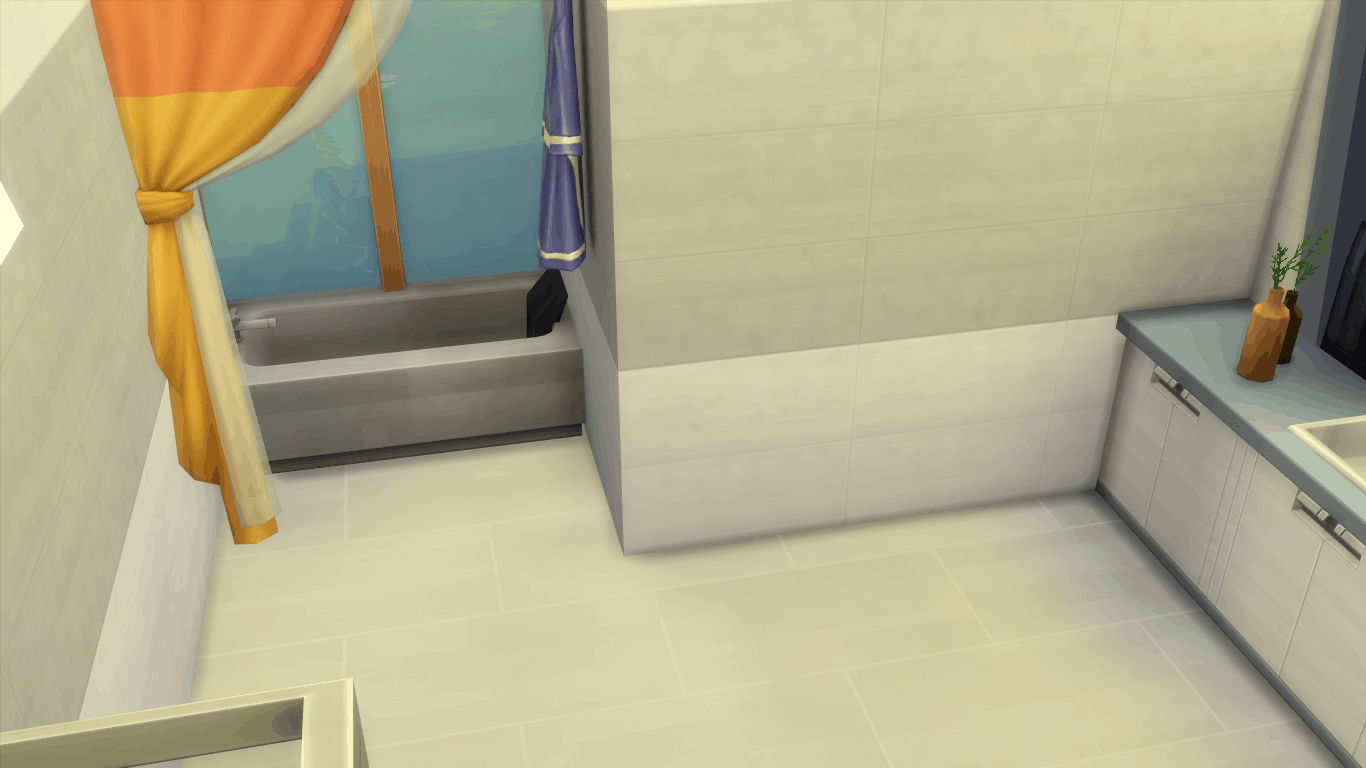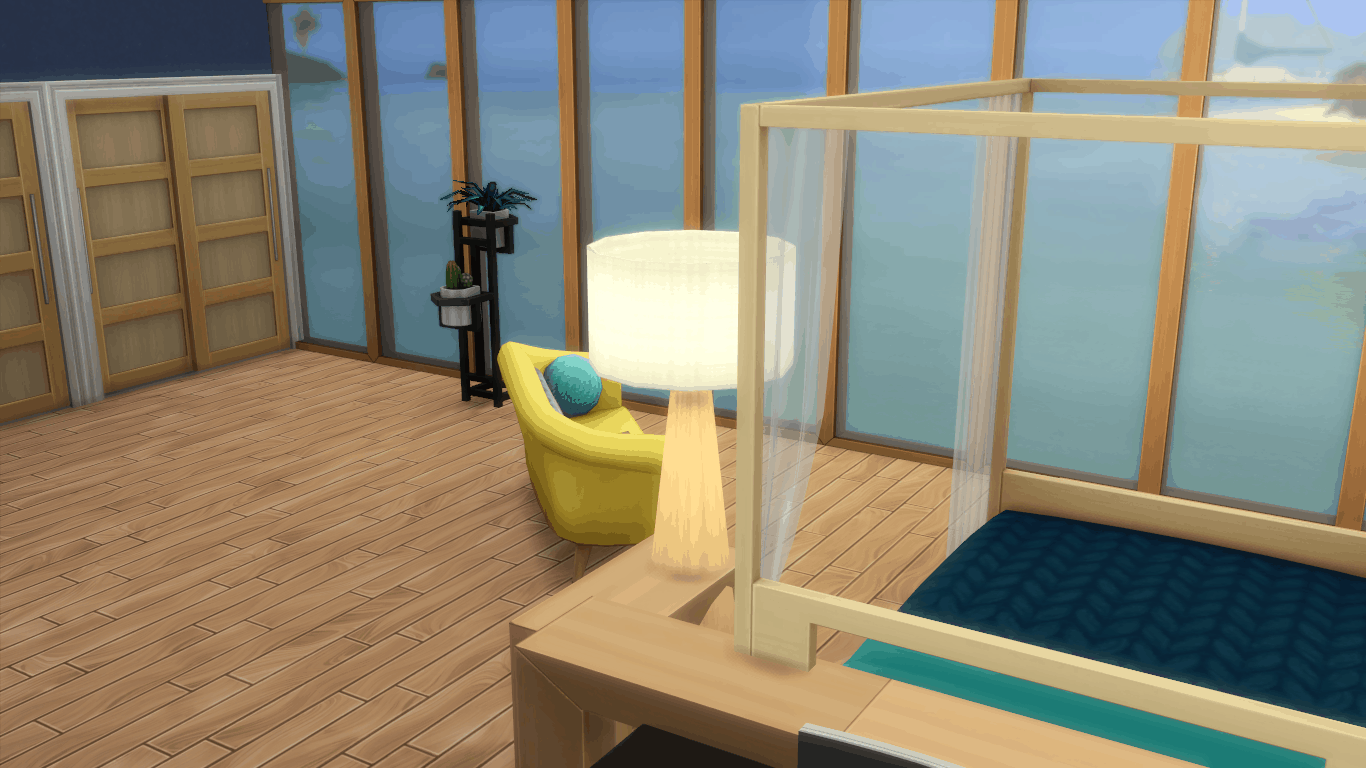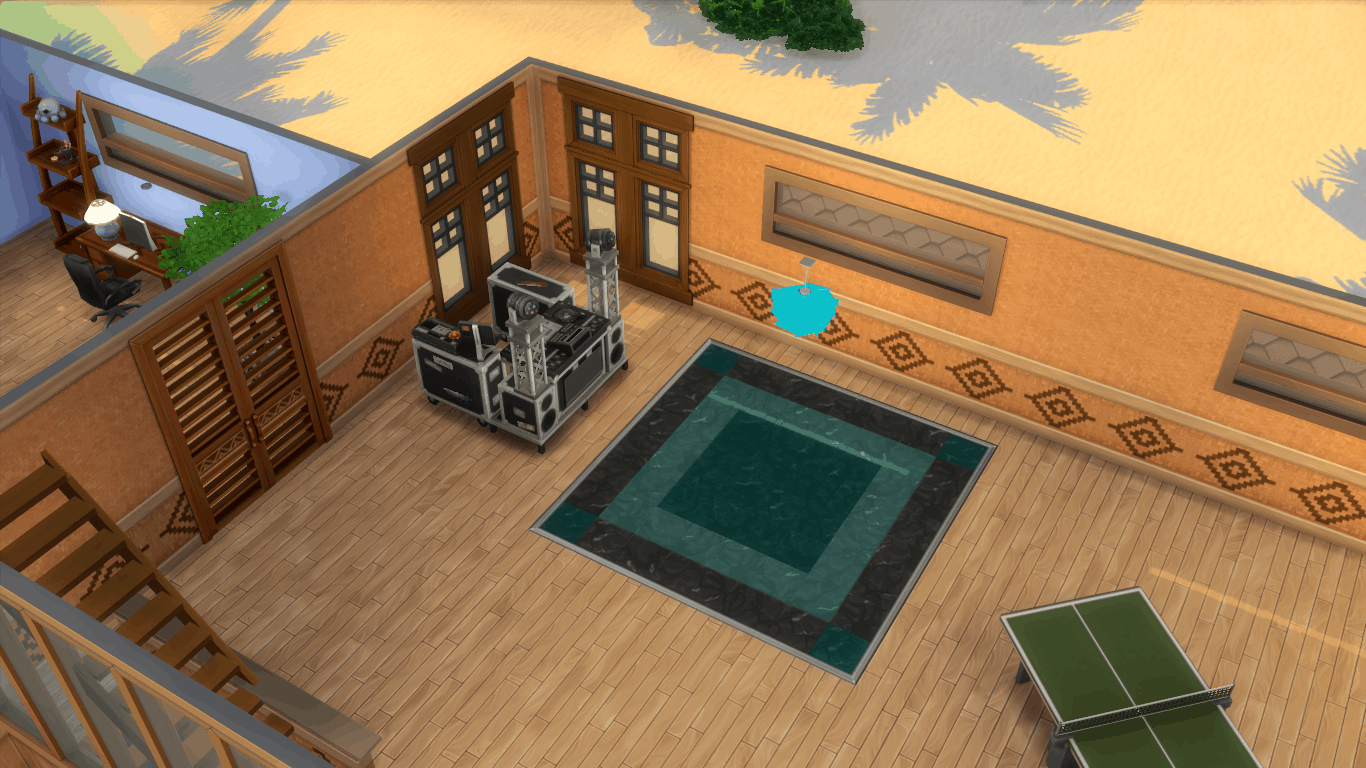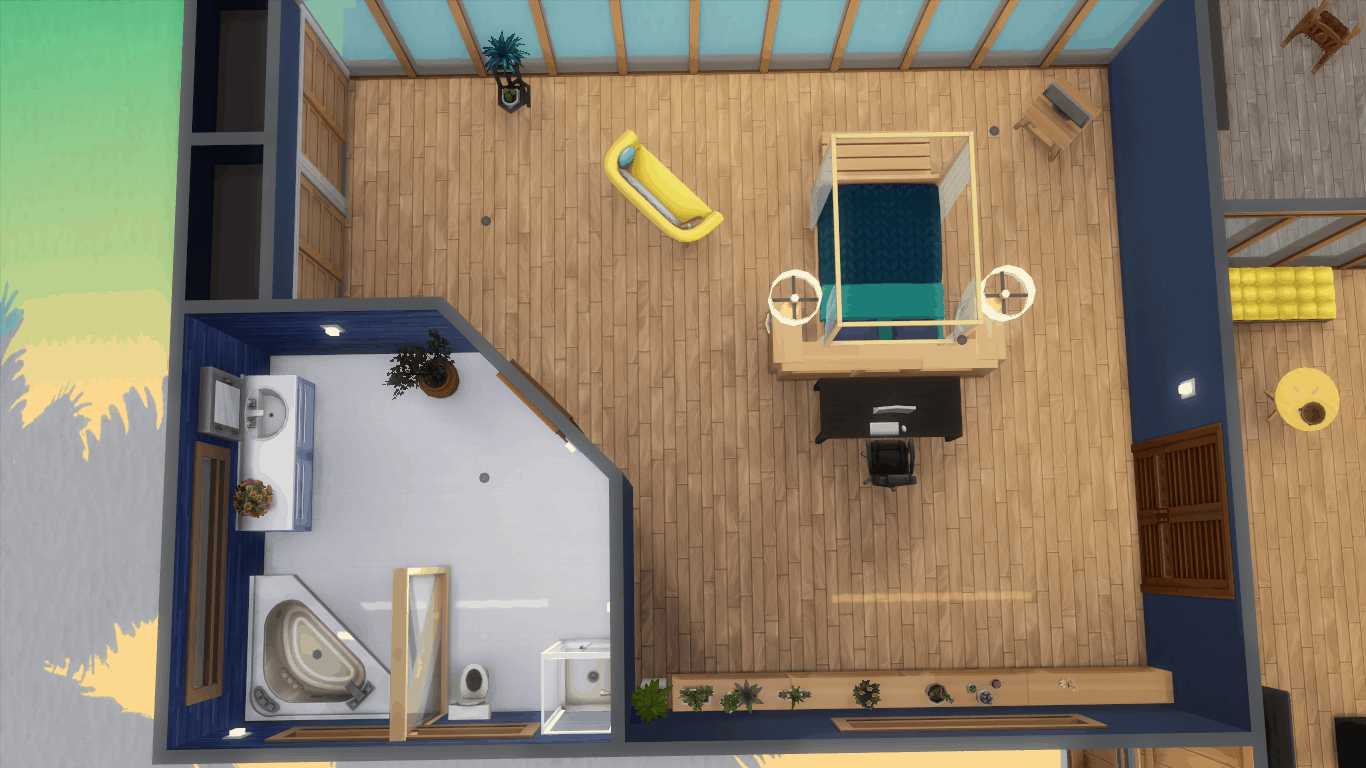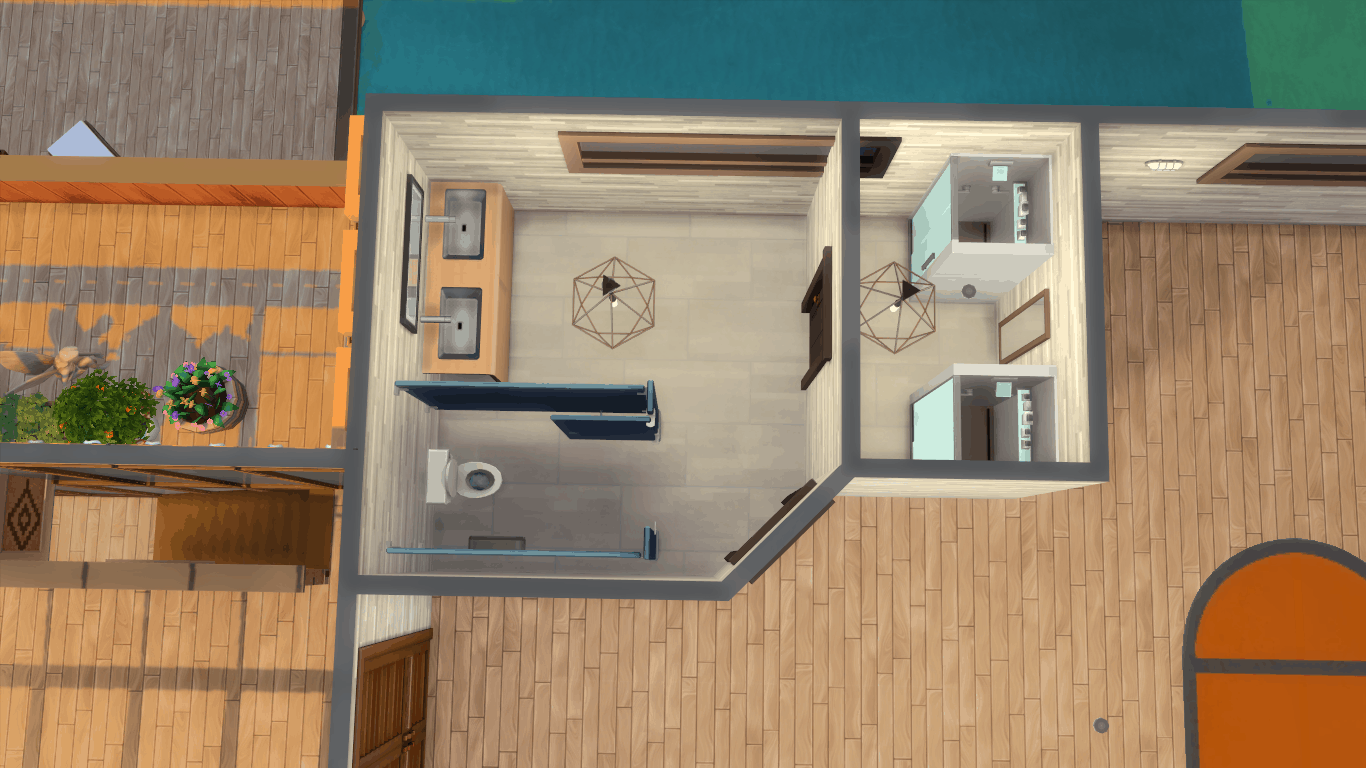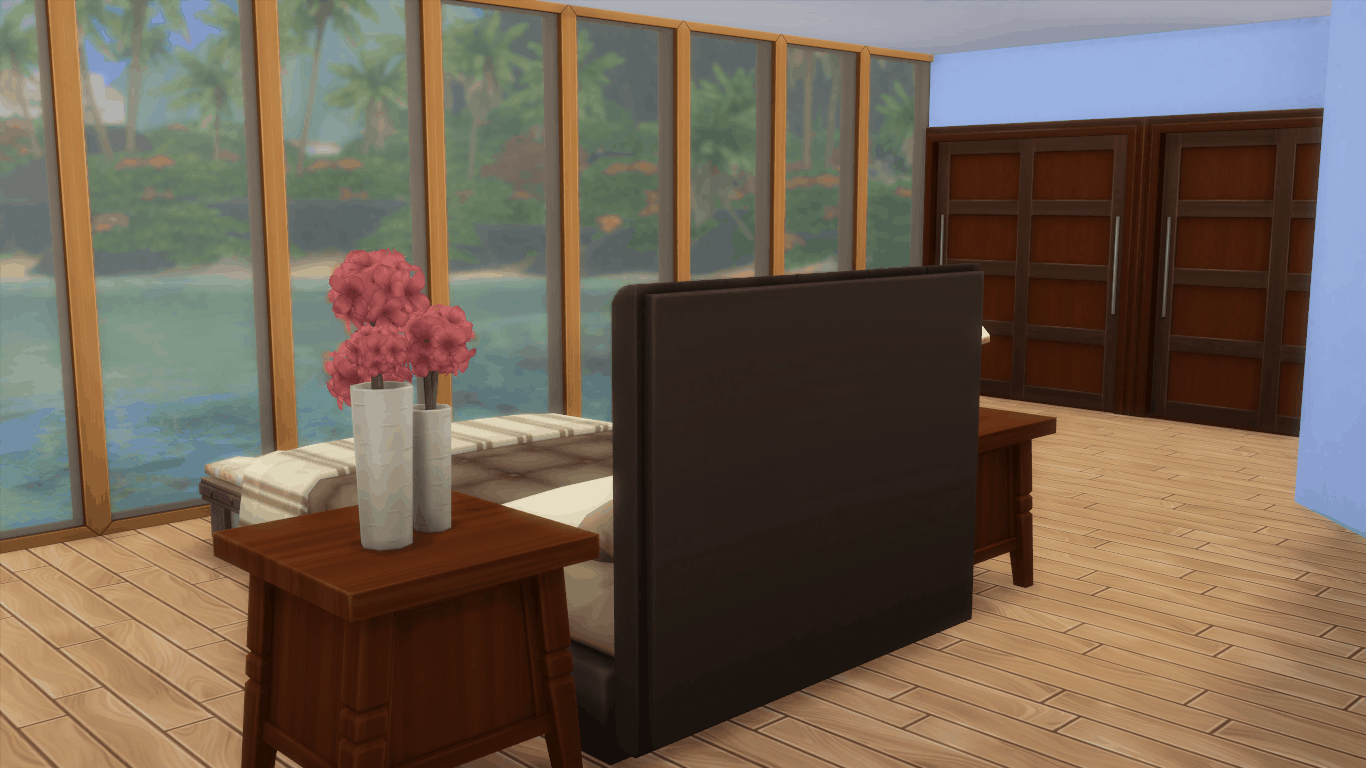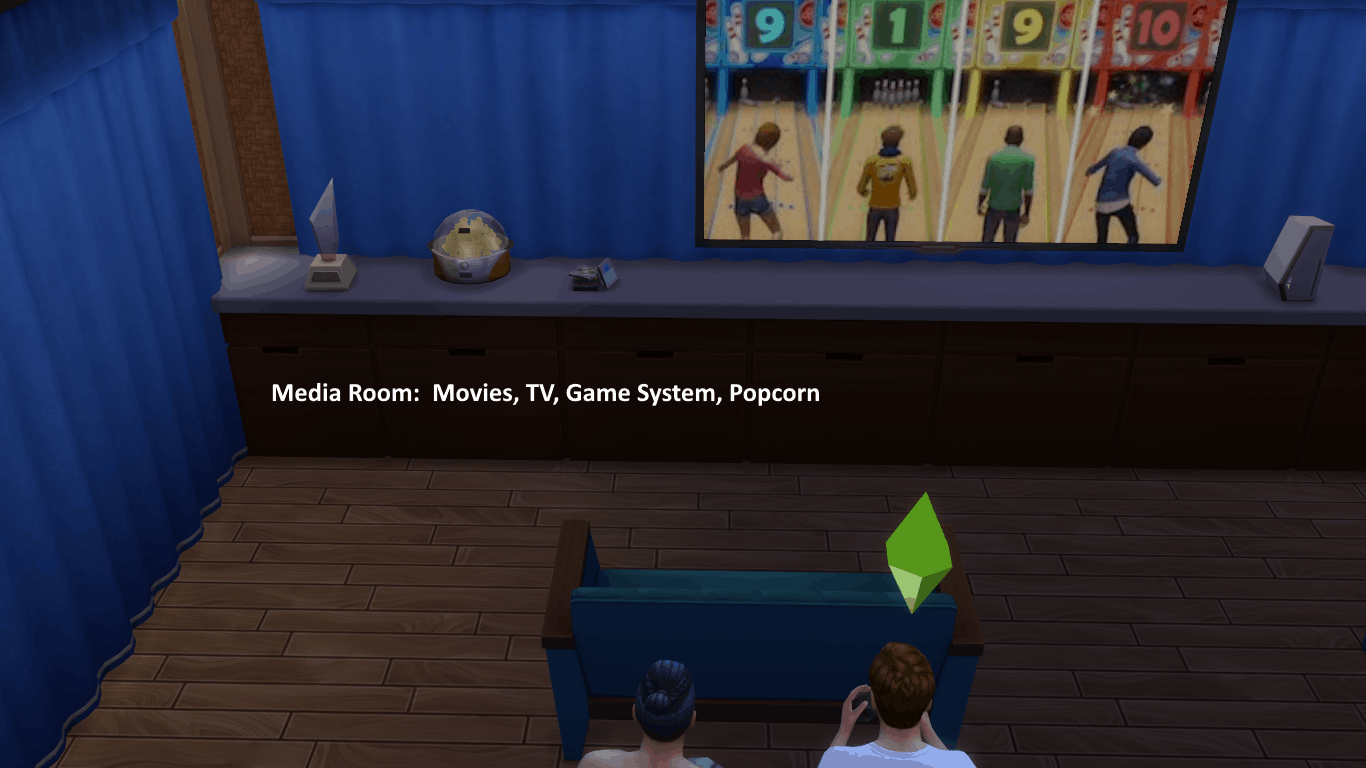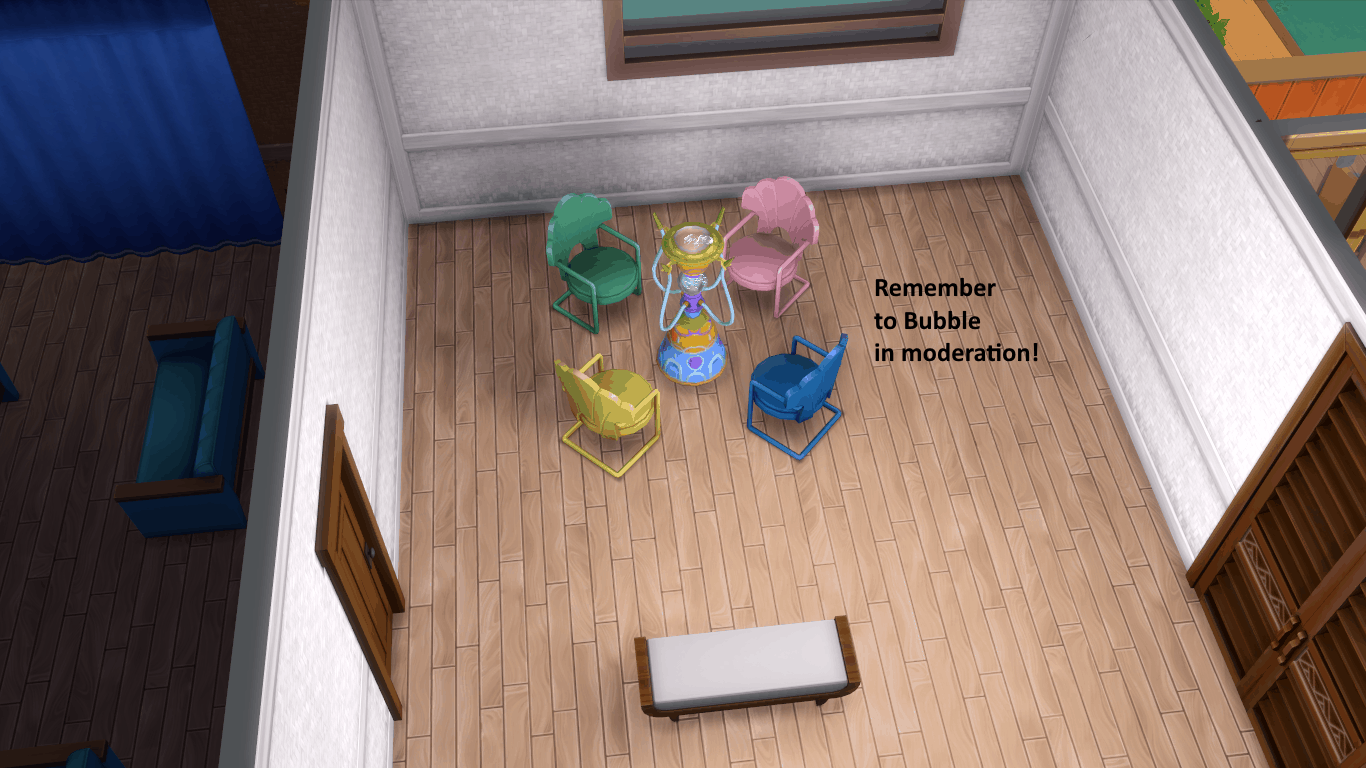 Sulani Party Mansion | No CC Mod
This modern party mansion is in the heart of Sulani.
Outdoors, the home boasts a pier right into the ocean, there is an upper balcony, and a large breezy, covered patio for grilling and hanging out.
The main floor has an open kitchen/dining/living floor plan. There is also a powder room/laundry combo, a reading nook, and a master suite with an ocean view bath tub.
The second floor contains two more exquisite bedroom suites. Each suite has bed, closets, desk, computer, full bathroom, and gorgeous views! The large room between the bedroom suites is a get-together room. There you will find a karaoke machine, dj booth, dance floor, ping-pong table, and lounge area.
The uppermost floor has a hidden gem: a complete spa under a glass roof. There are yoga mats, a prayer mat, and massage chair and table so you can hire a professional or ask a loved one for a rub down. To either side of the spa you find more entertainment areas: The west wing has a full gym, including a basketball half-court. Along with the workout equipment, there is a full public bathroom for guests. In the west wing, you will find a Relaxation room with a bar and bubble machine. Through a door, you will enter the dark and cozy media room, to curl up on a couch and watch tv, a movie, or play a game.
This house has everything a Sim could ever want, delivered in a stylish, logically designed home.
An enterprising Simmer could re-build in a different neighborhood, drop the pier, change out the foundation, and even add a basement for, perhaps some bowling fun.
NOTES:
Use bb.moveobjects on when placing this game.
In addition to the packs listed, I used some Nifty Knitting furniture and decor
I placed this home on the lot "Sapphire Shores" see map in screenshots
When building, I use the following codes: Cntrl+Shift+C
testingcheats on
debug
bb.moveobjects on
bb.showhiddenobjects
bb.showliveeditobjects
bb.ignoregameplayunlocksentitlement
Lot Size: 50×50
Lot Price (furnished): 193970