The Pond House Mod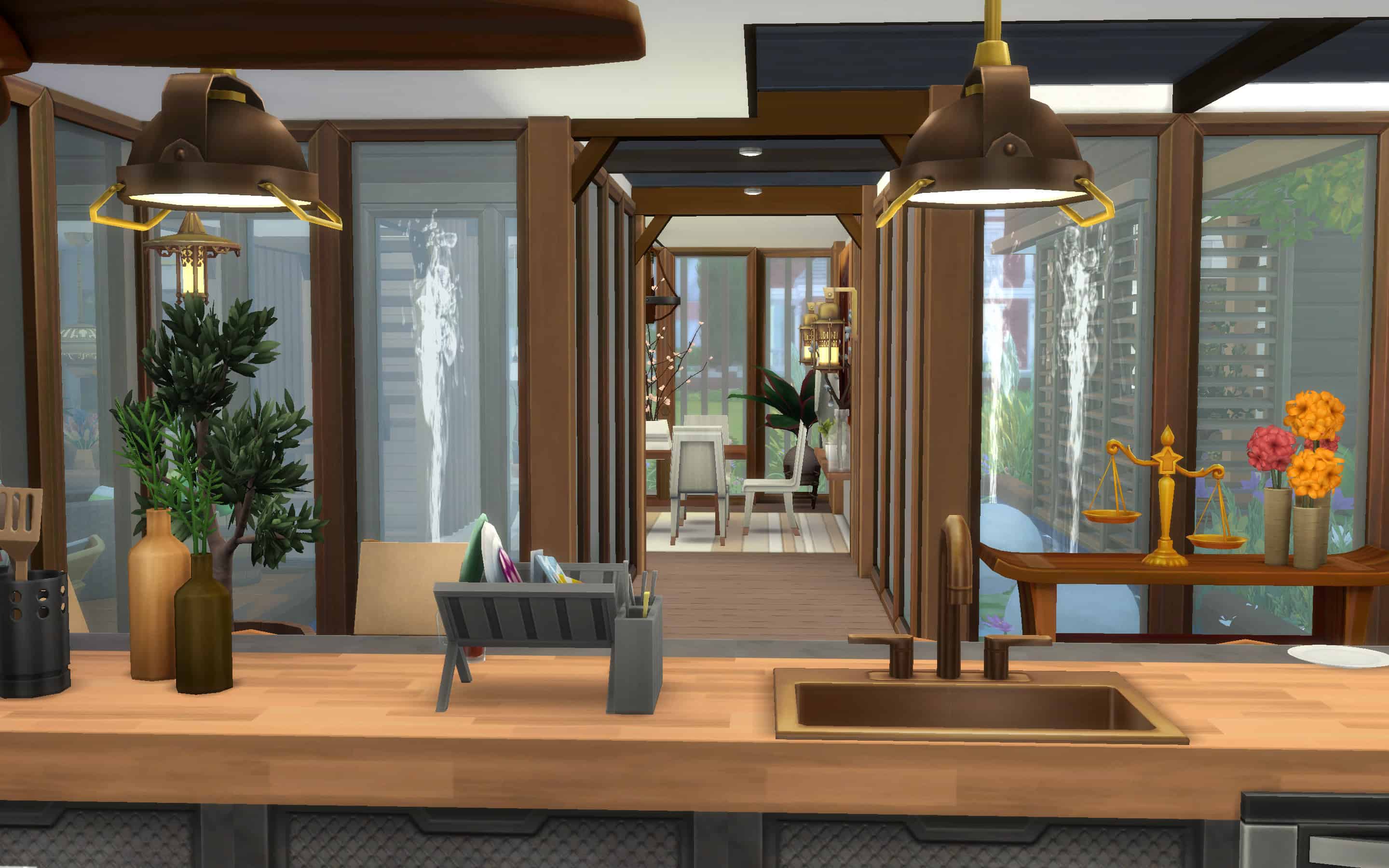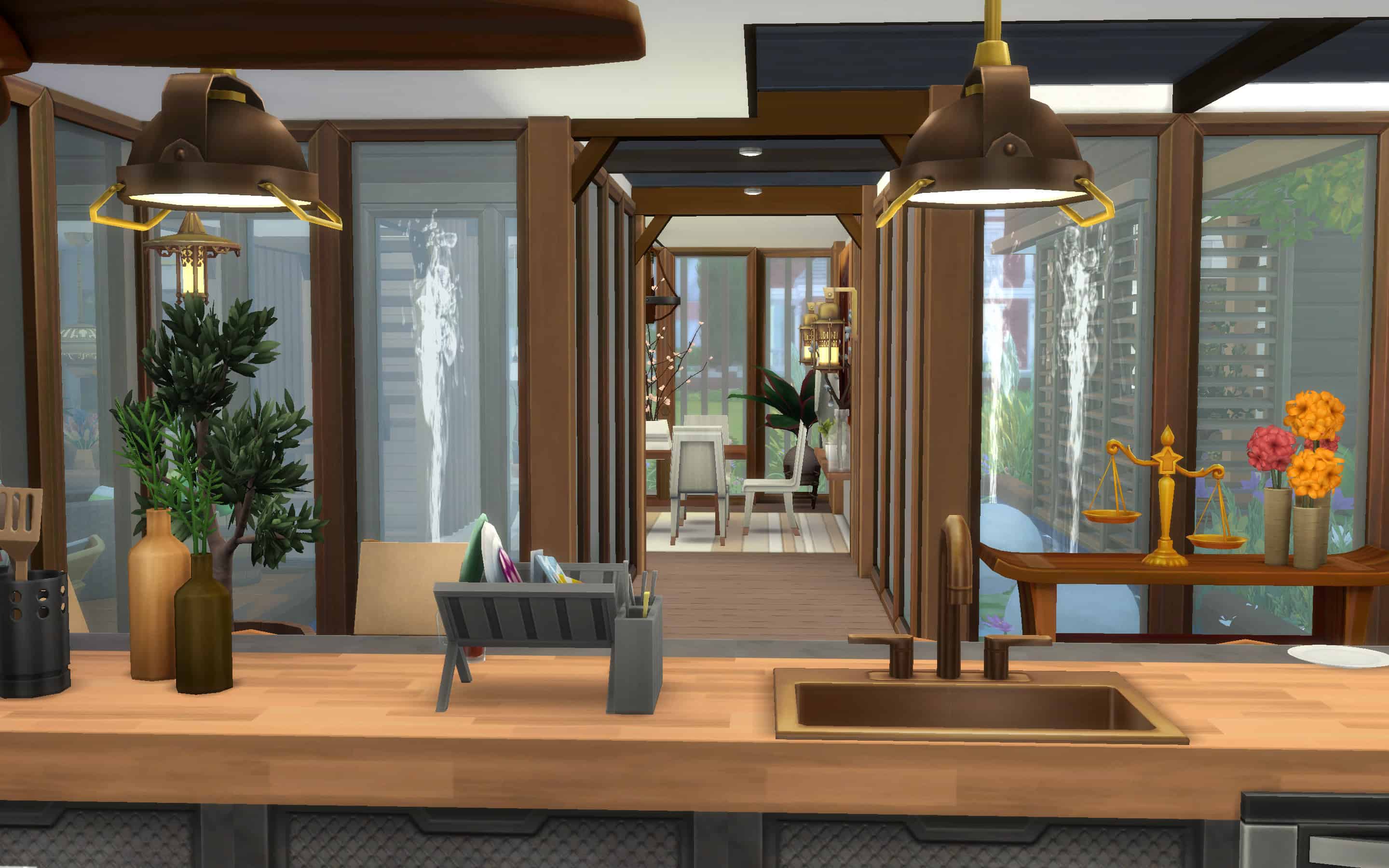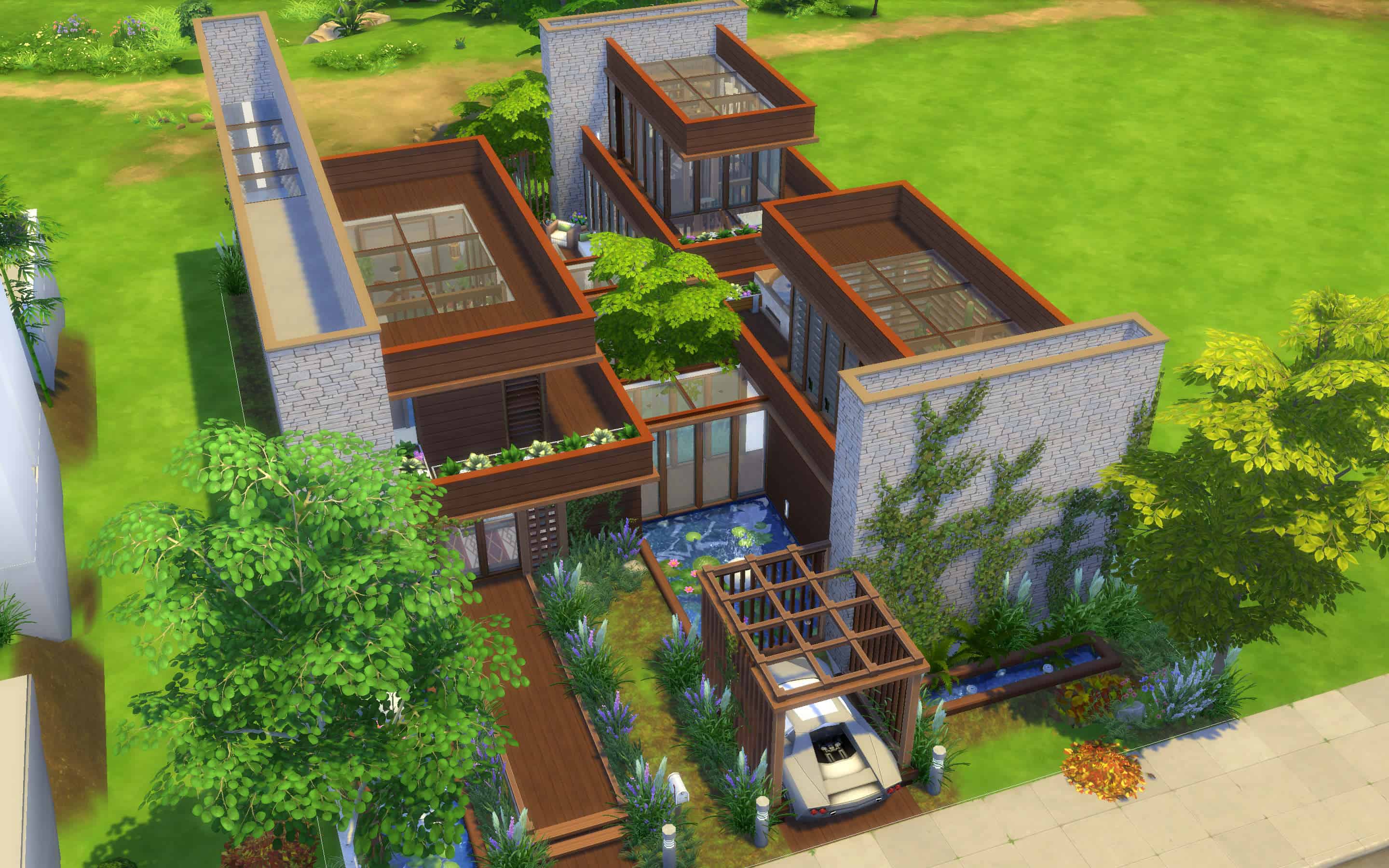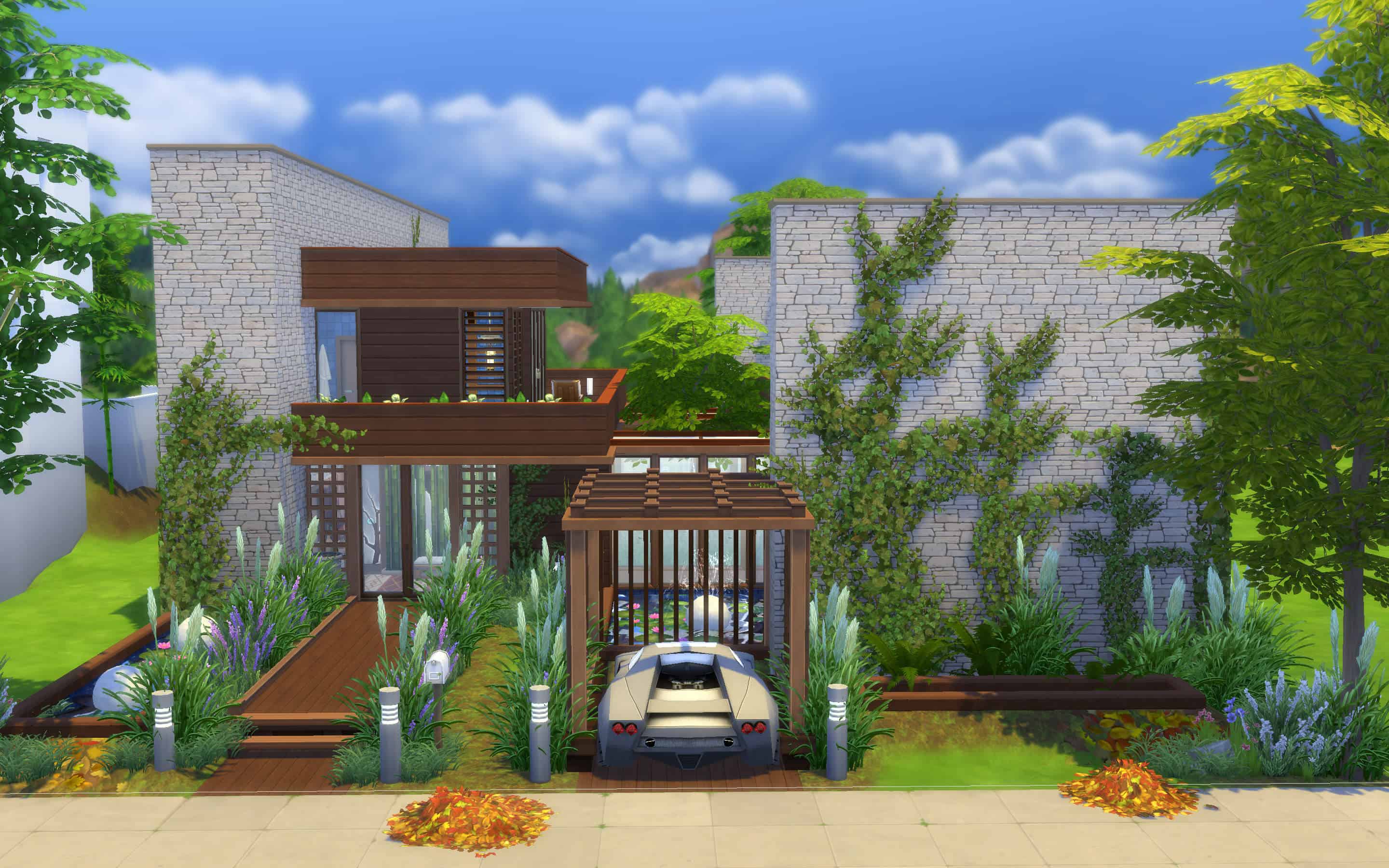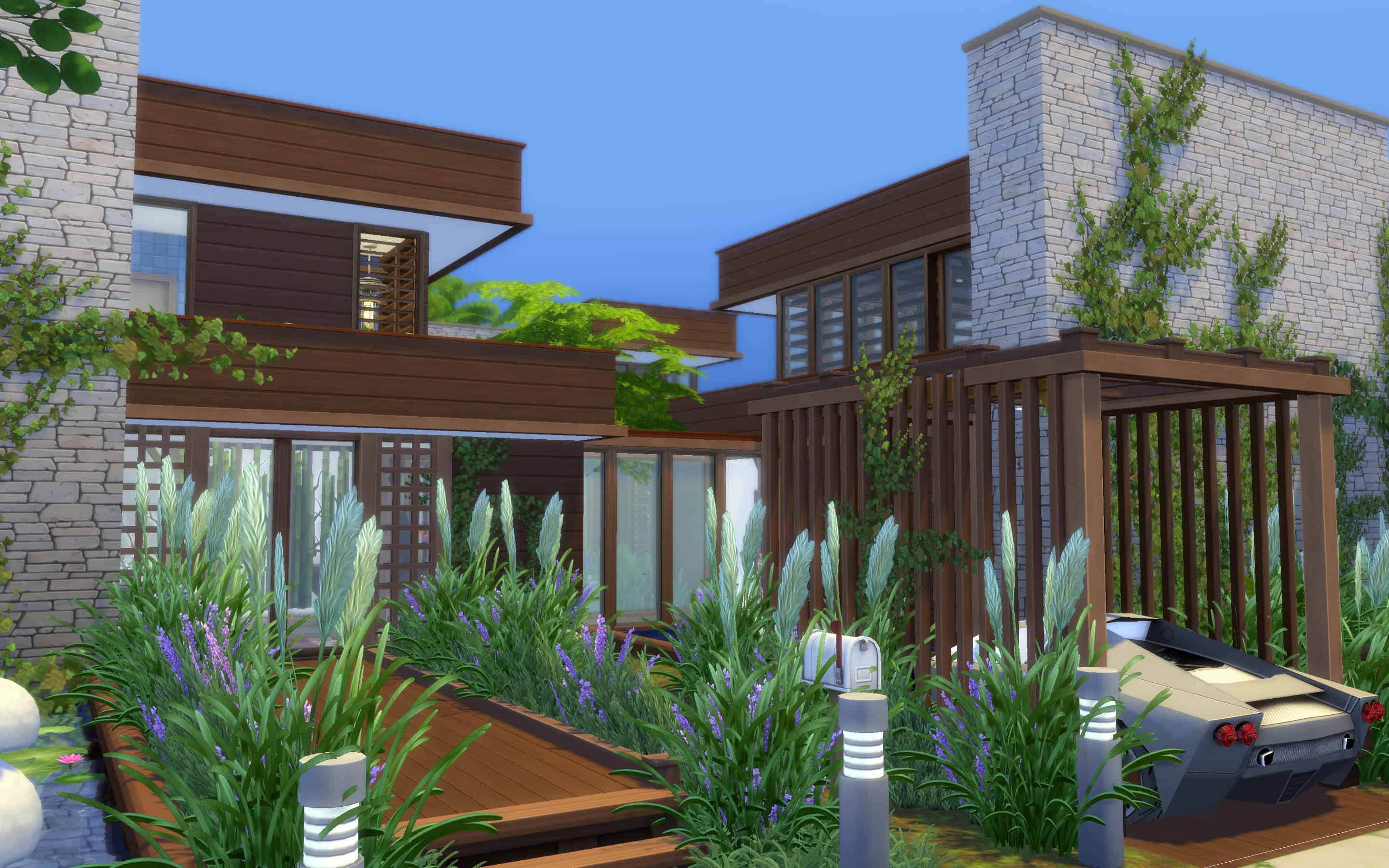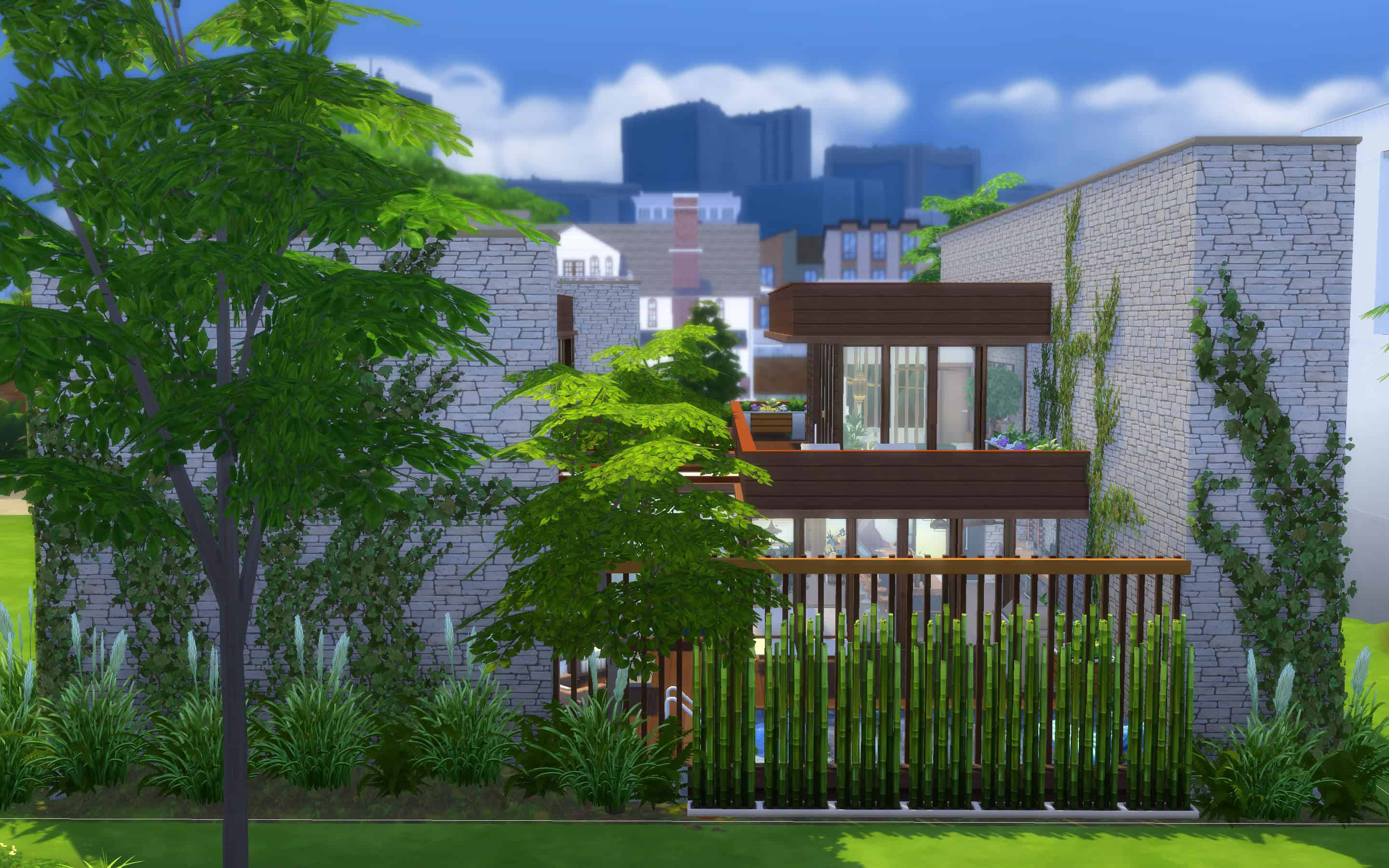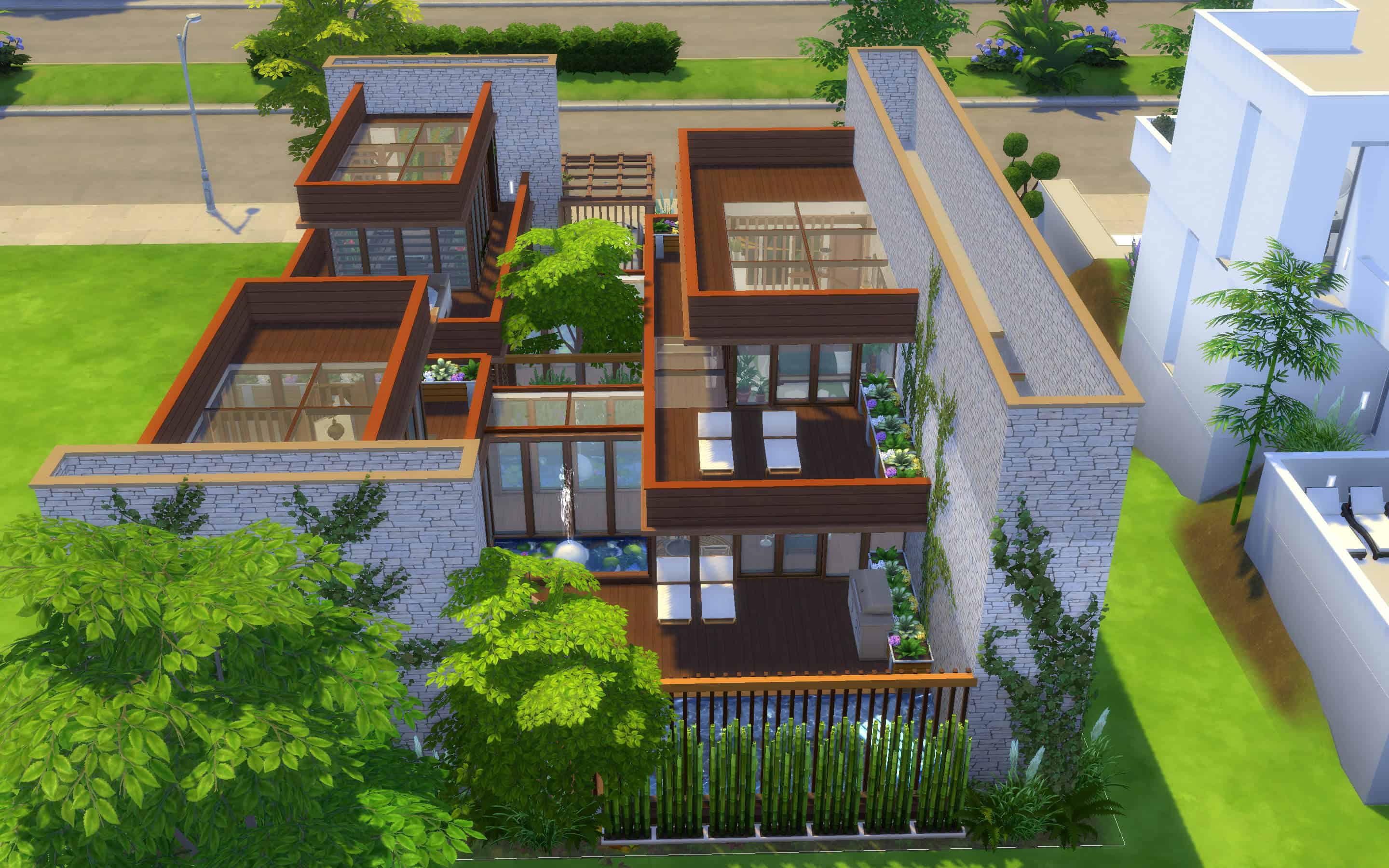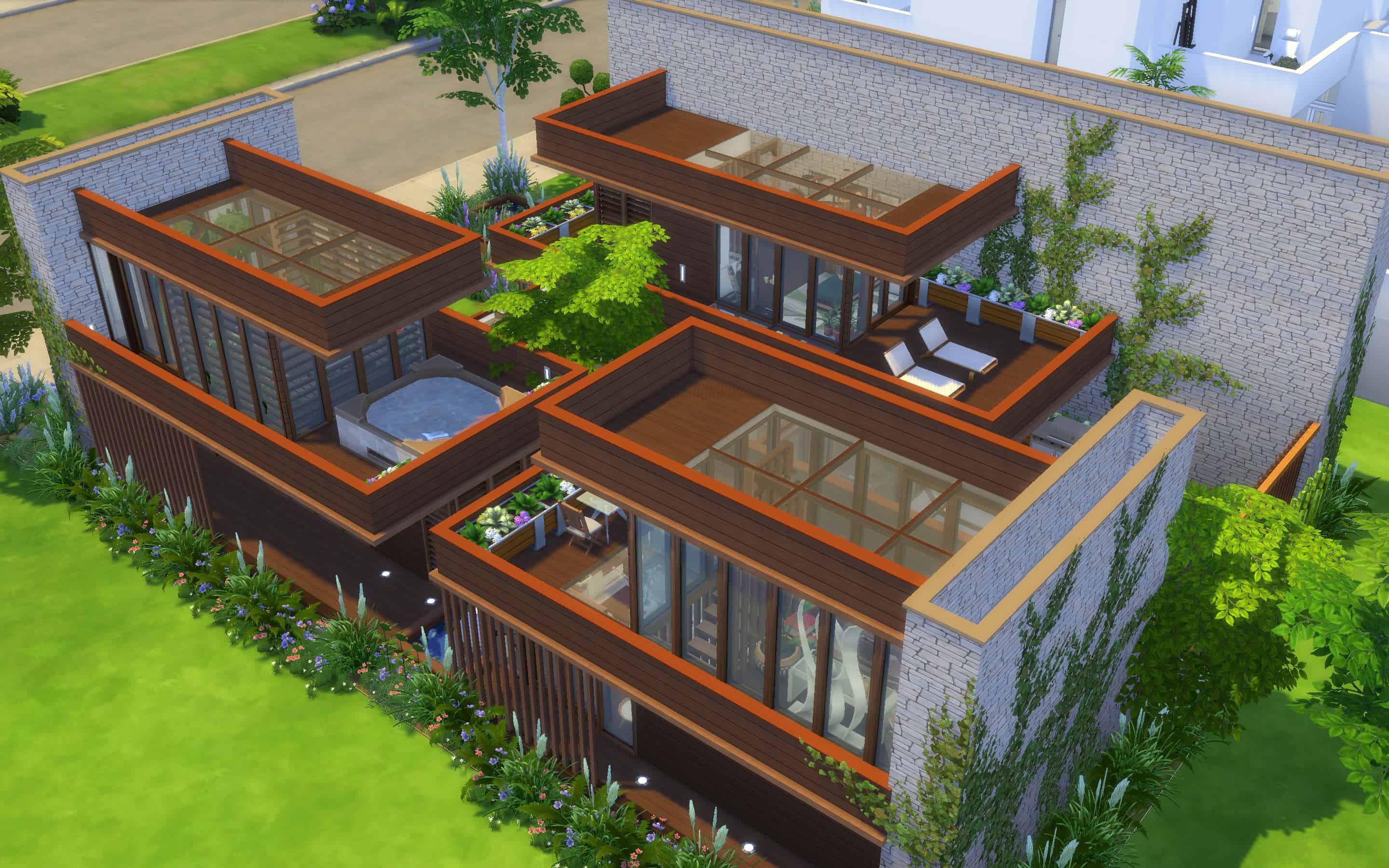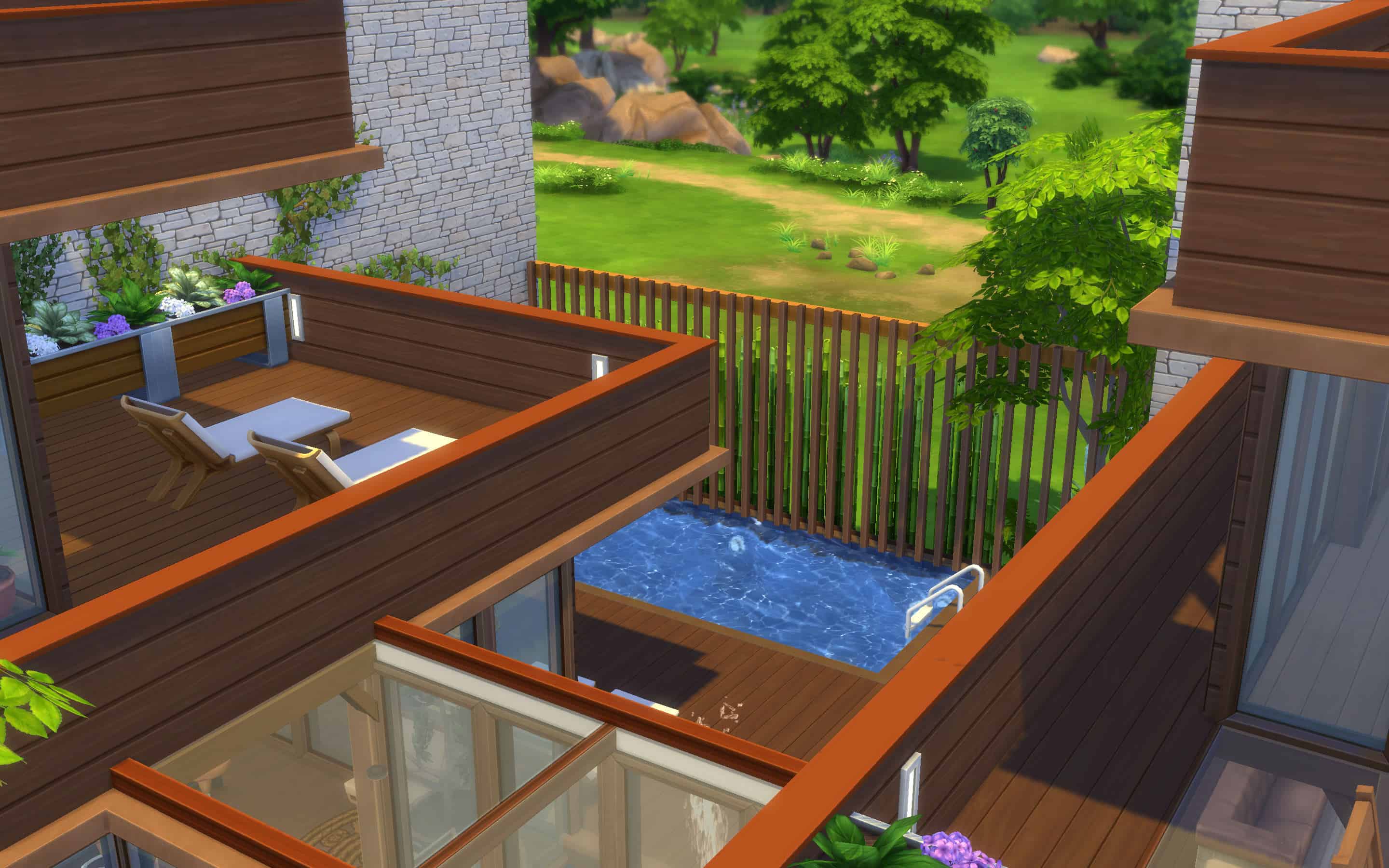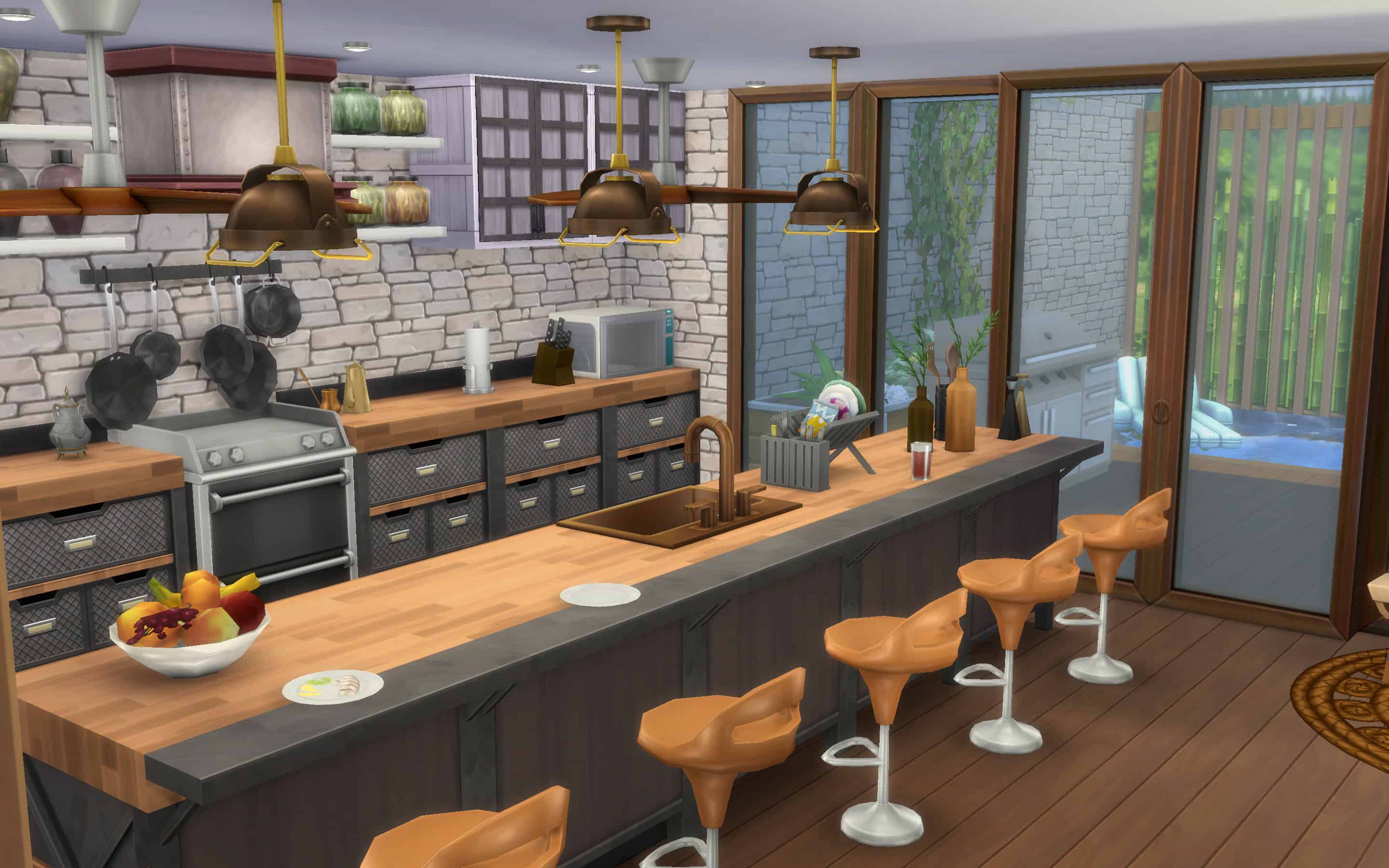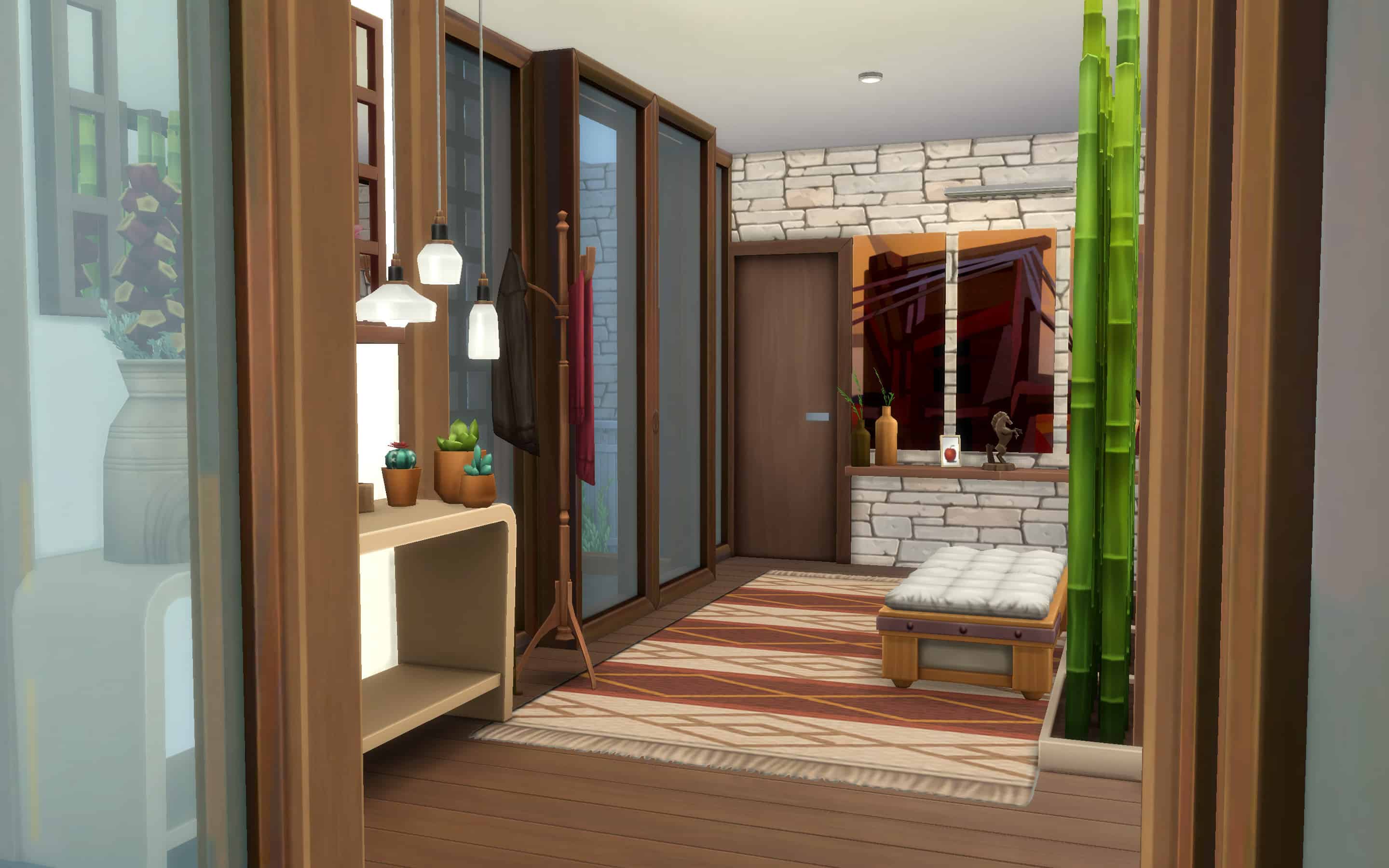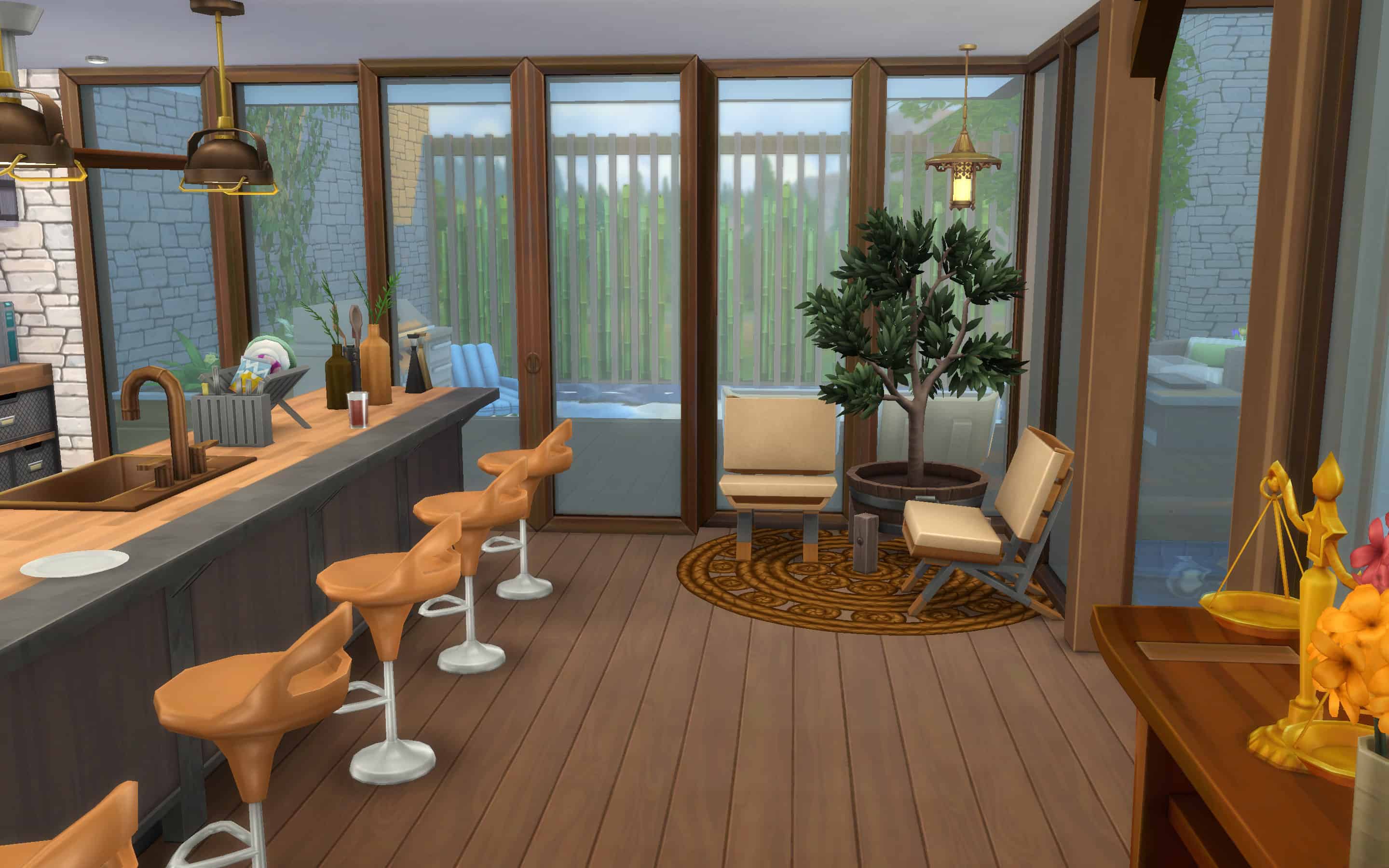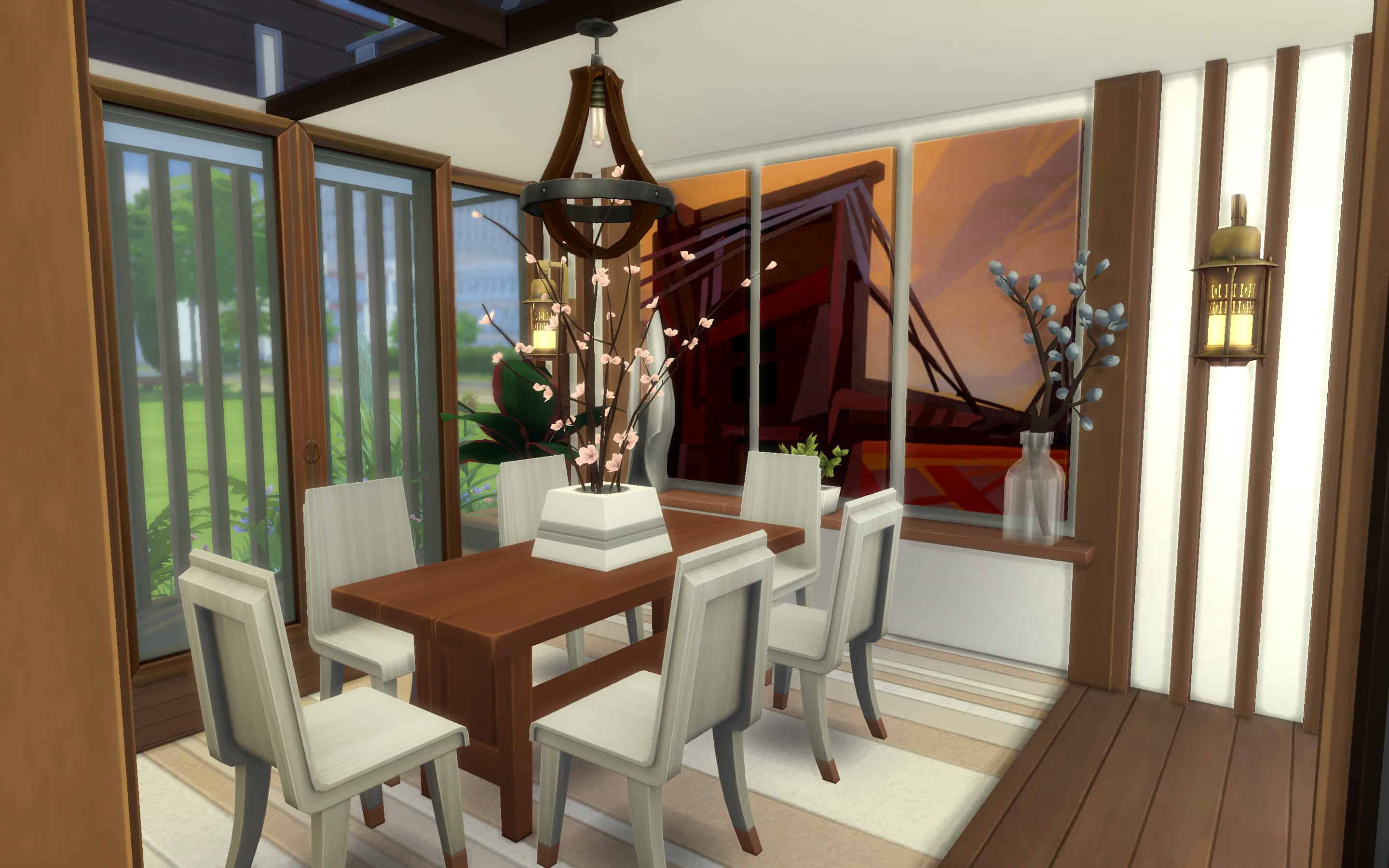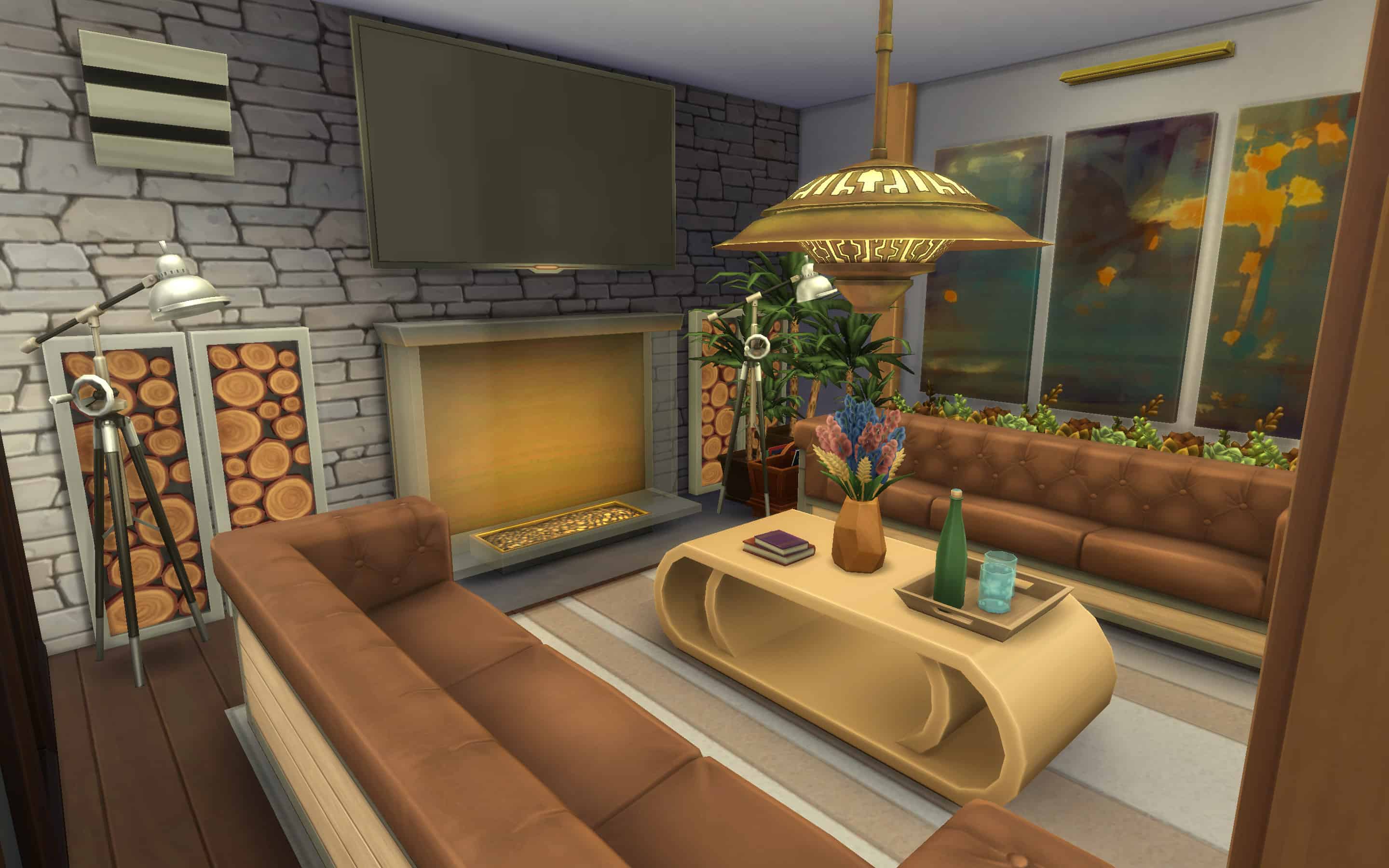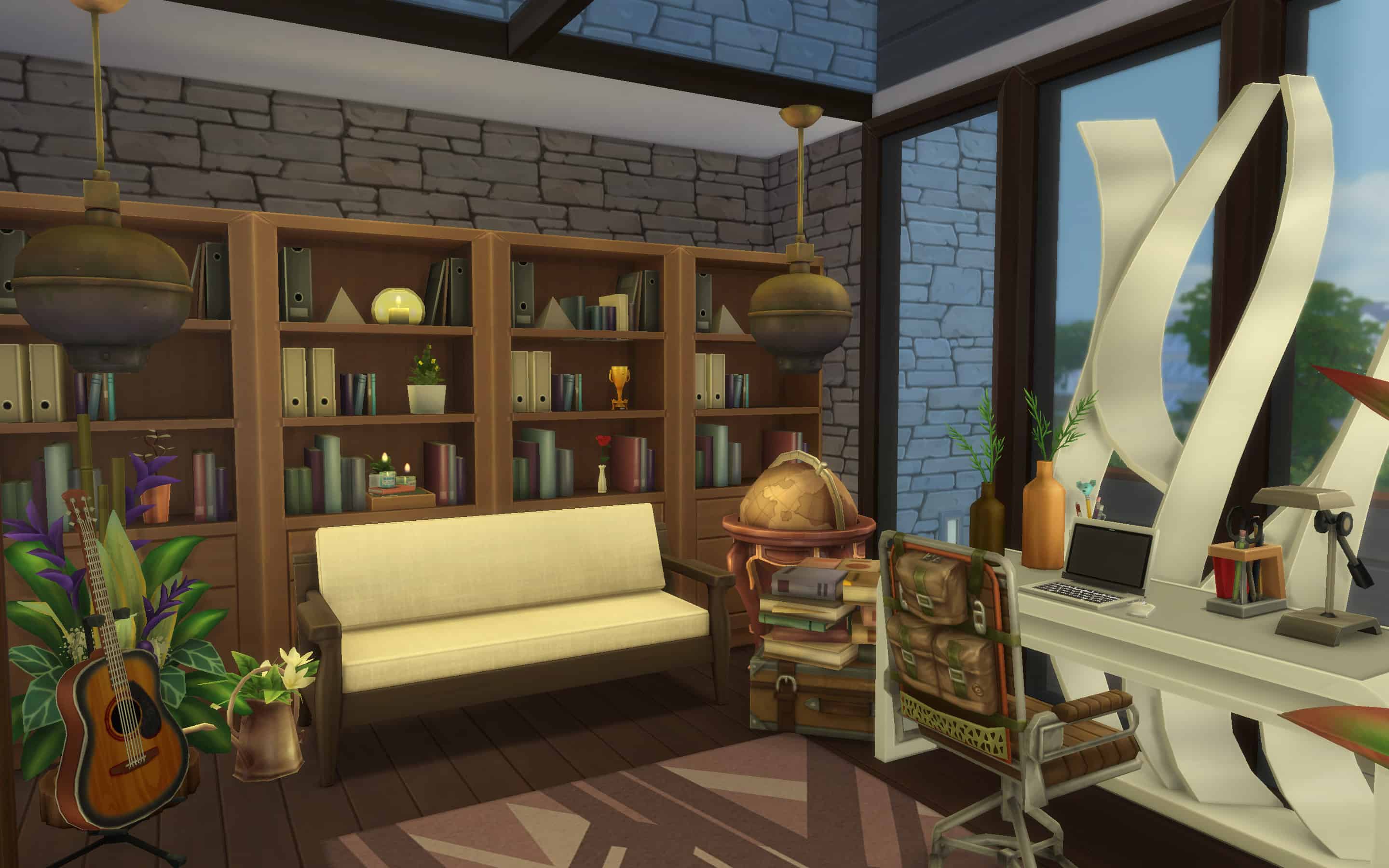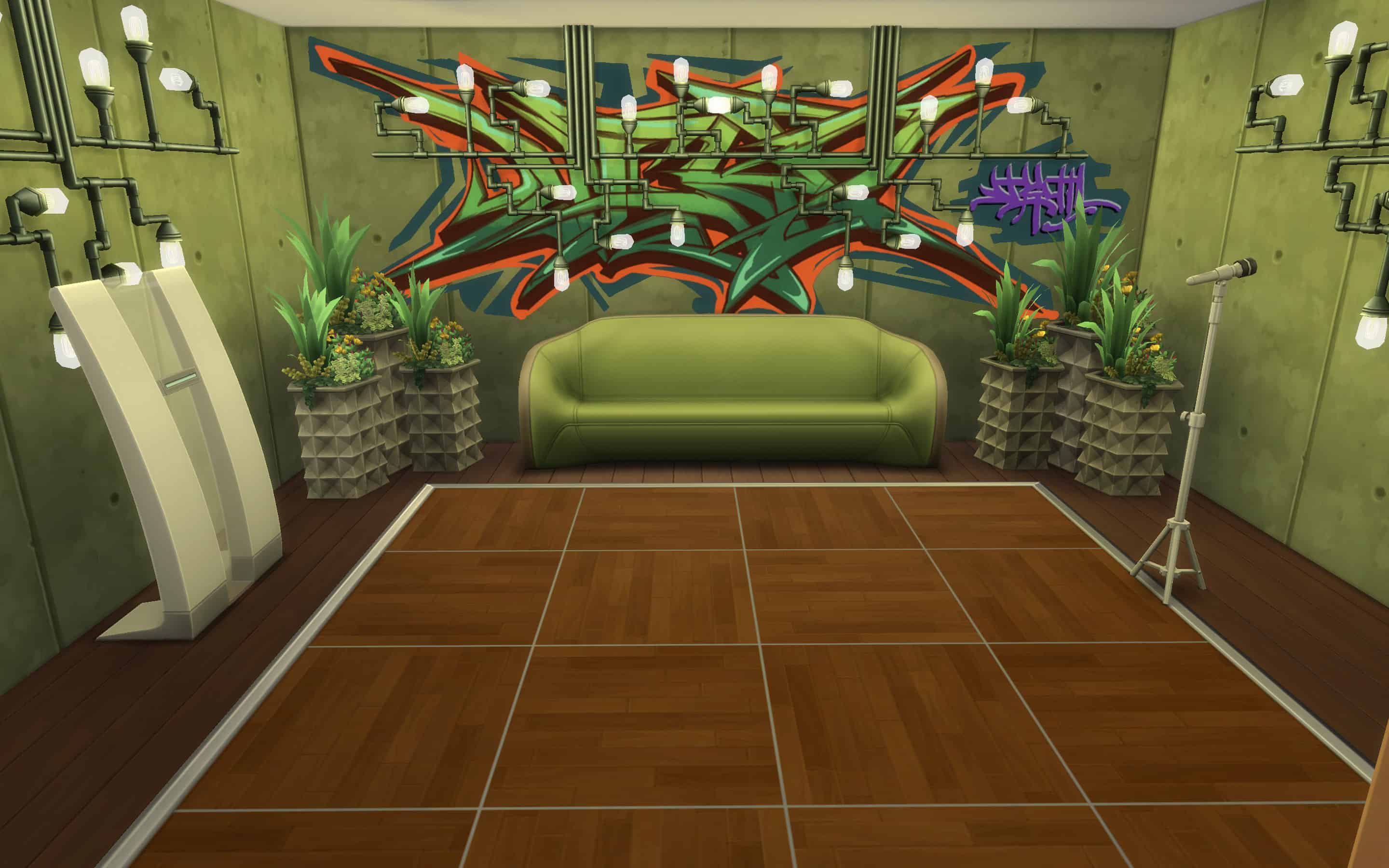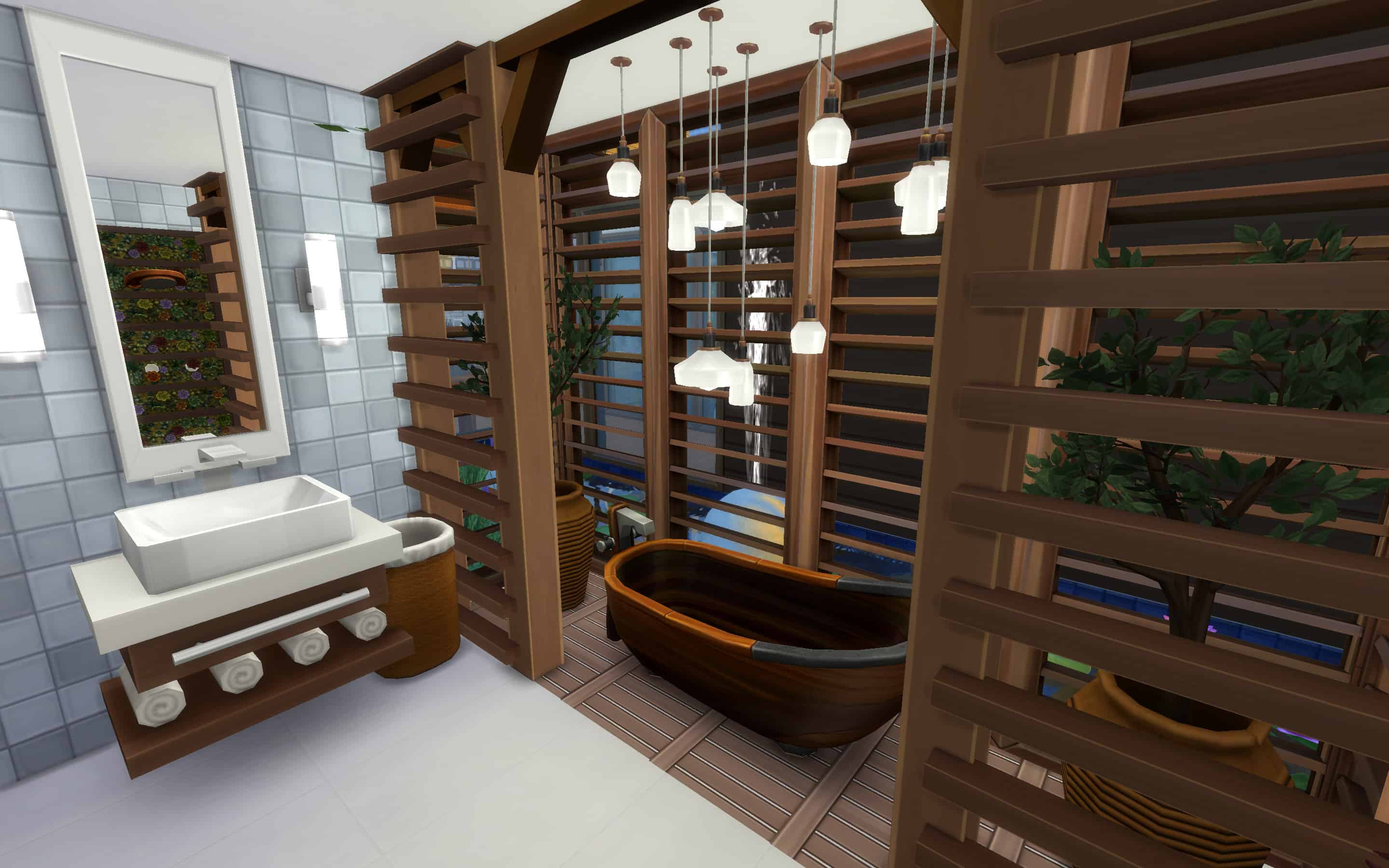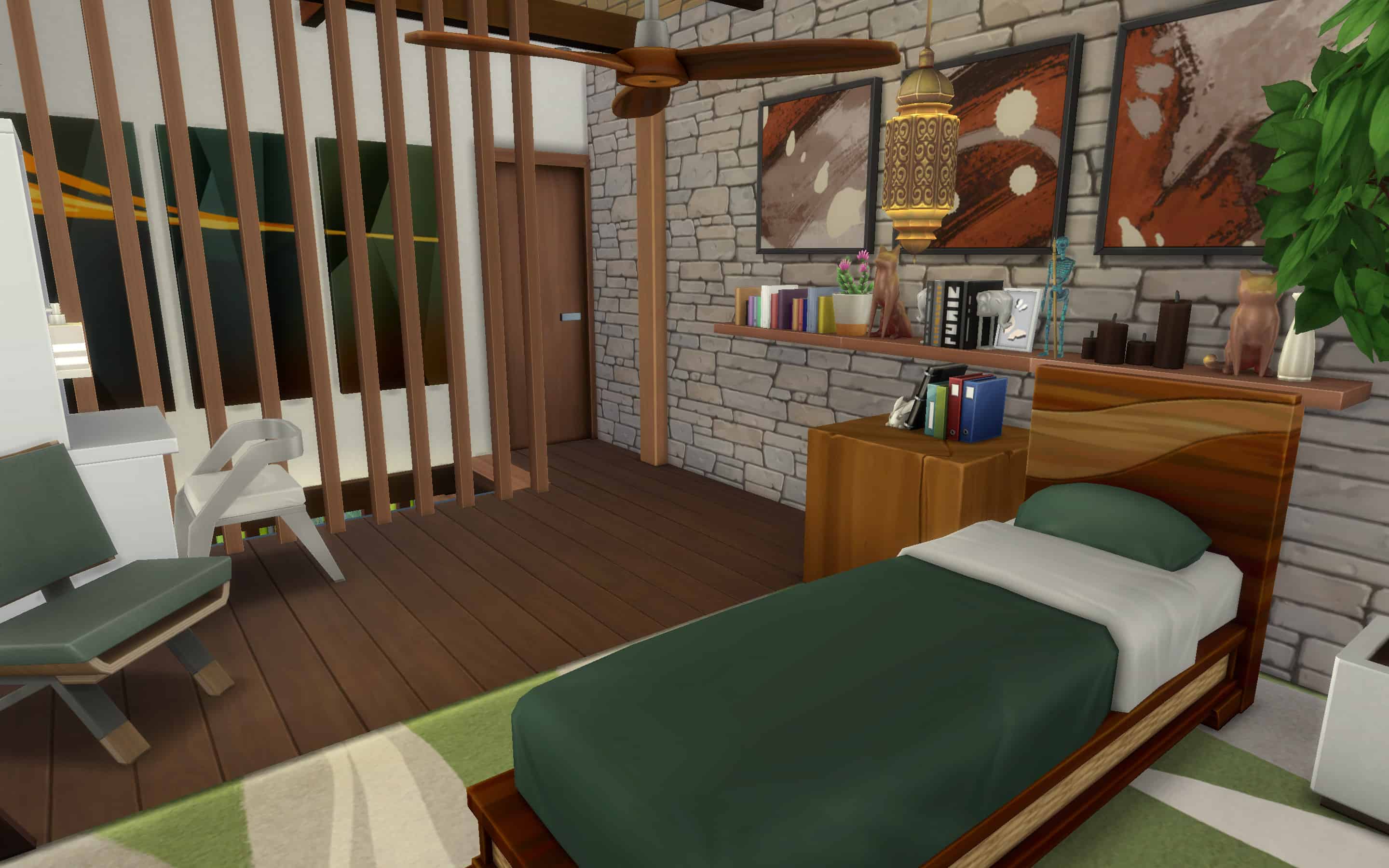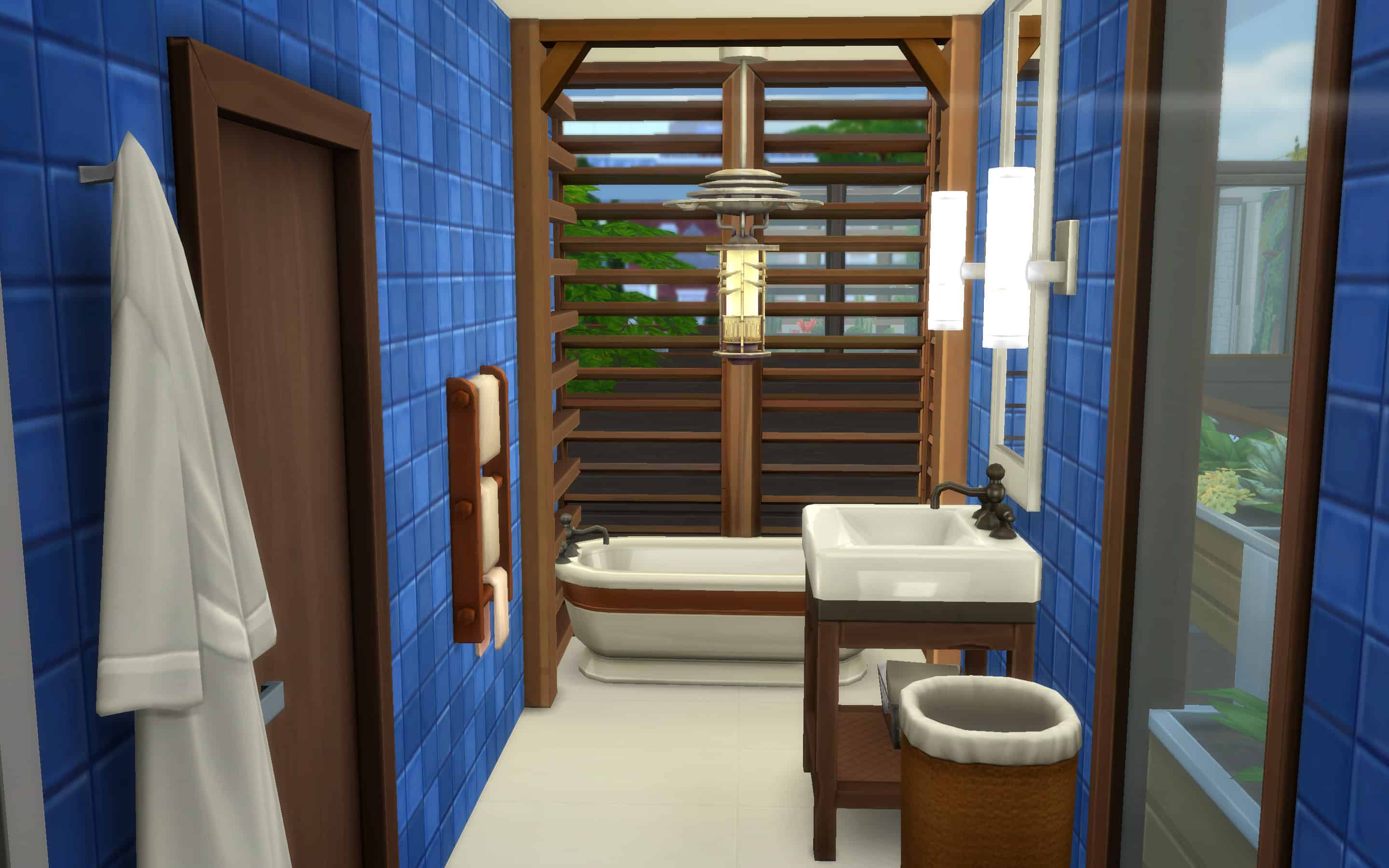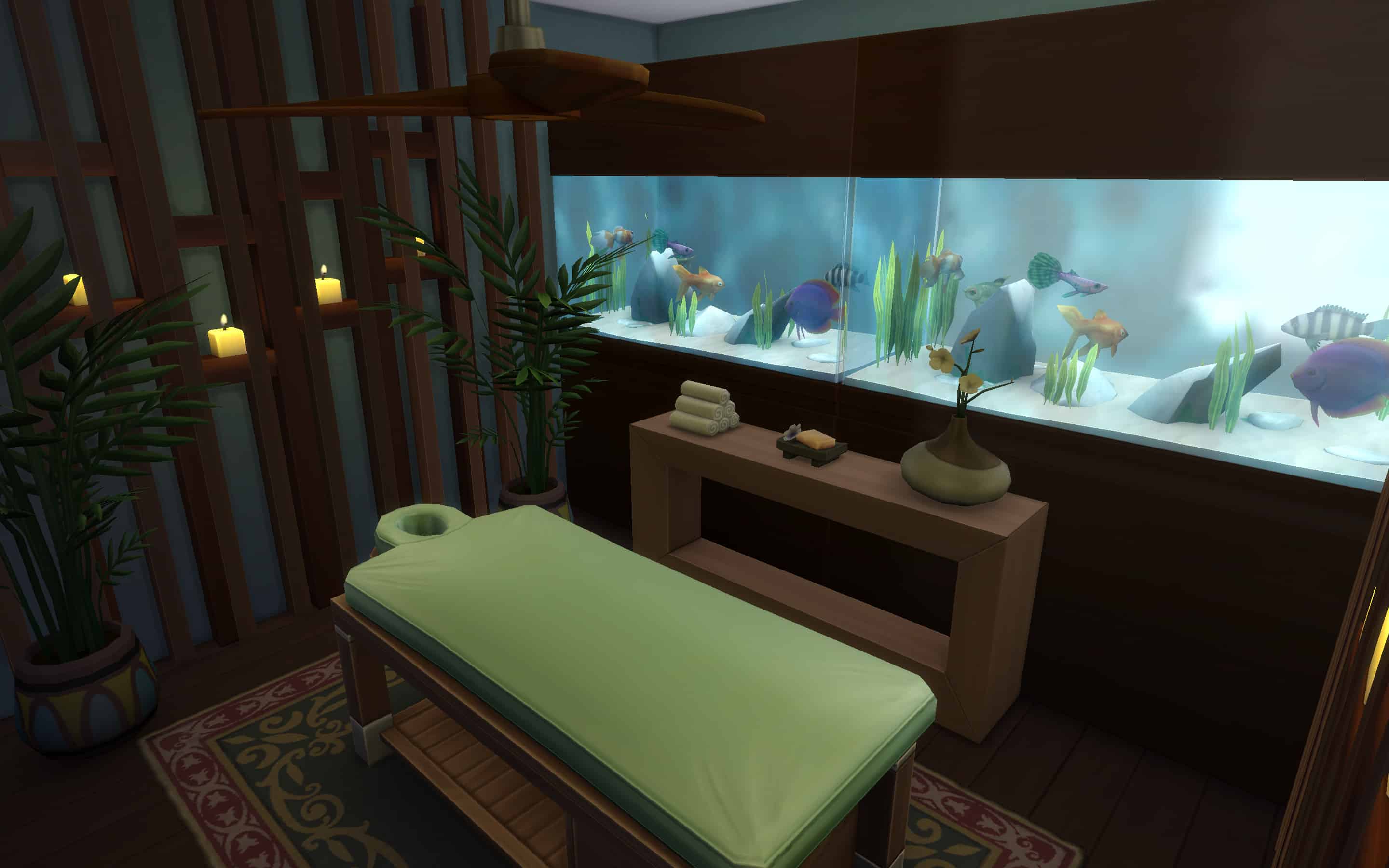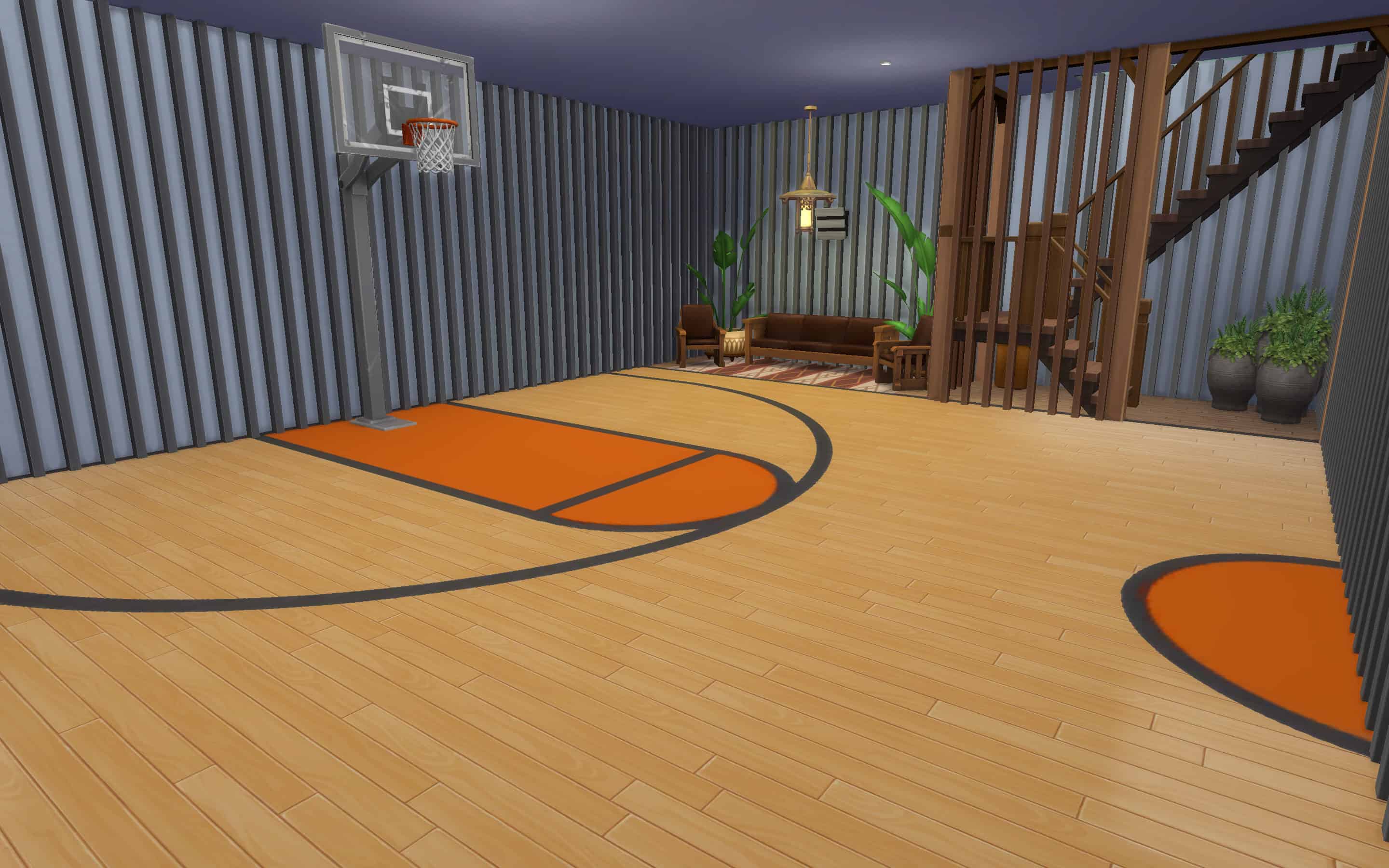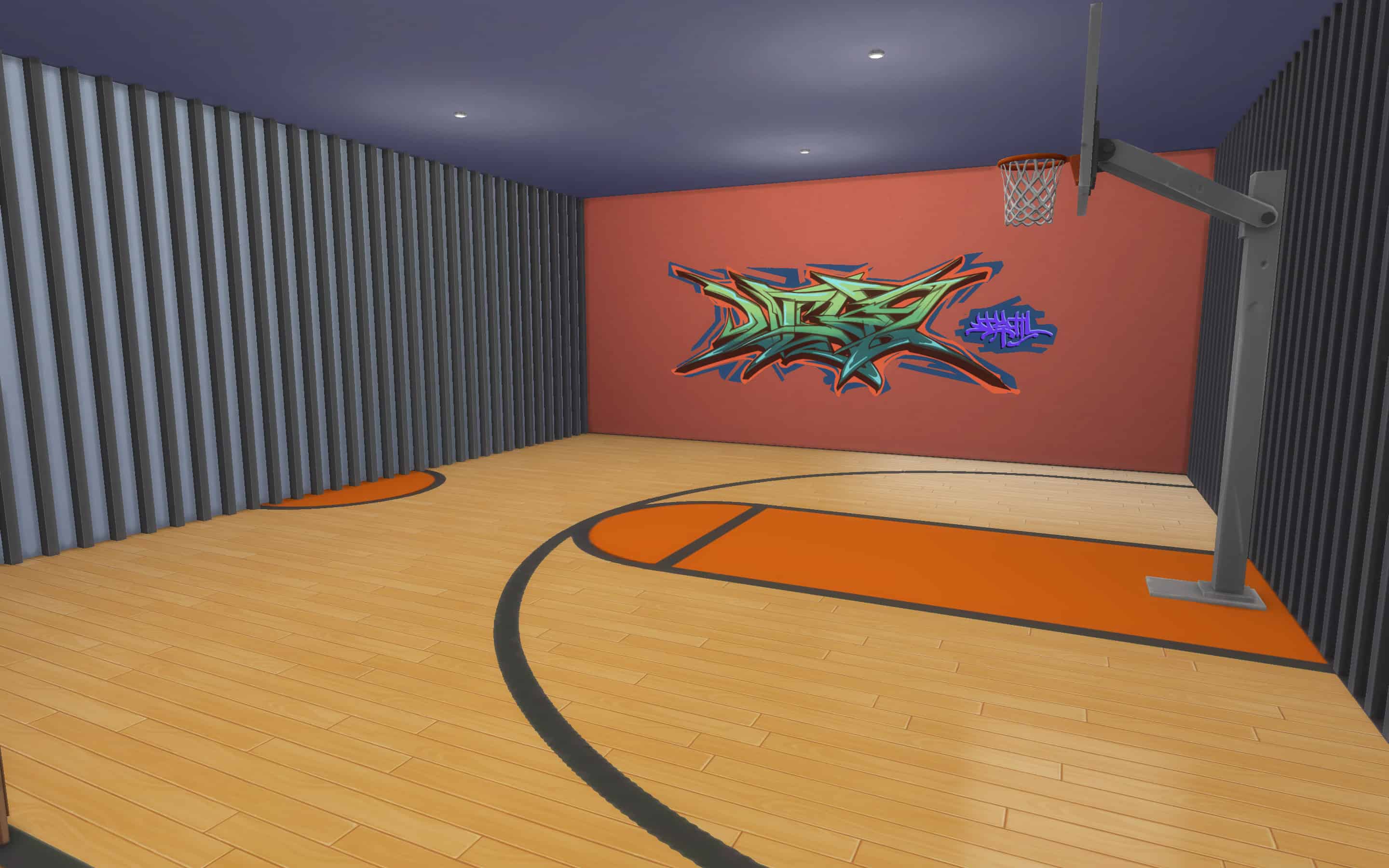 The Pond House Mod
The Pond House is a 2 bed/4 bath modern glass and wood construction of three individual structures combined together via glass walkways in between several ponds and an atrium with vegetation. There are lots of terraces, an indoor and outdoor pool, gym, spa and basketball court.
Main House: Entry foyer with access to a powder room, laundry room and a staircase leading up to a bedroom with en-suite bathroom and a little indoor lap pool as well as a terrace with lounging area.
Going down from the main staircase there is a gym and little massage room with aquarium in the basement. Going down two more levels there is a half basketball court with sitting area.
Back on the ground floor of the main house there is an open plan kitchen with counter sitting for dining, access to the back terrace with pool and BBQ/Sitting area.
Back House: Connected to the main house with a glass walkway there is a dining room with access to a little side terrace, the living room with TV and fireplace and a staircase leading up to a study/library with a terrace and leading down to a basement with dancefloor, bar area and powder room.
Front House: Connected to the main house via another glass walkway. This is the master wing with bedroom and bathroom and a staircase leading up to a spa area with sauna, shower and access to a terrace with hot tub.
Lot Size: 30×20
Lot Price (furnished): 276,749