The Proxima – Mid-Century Modern Home Mod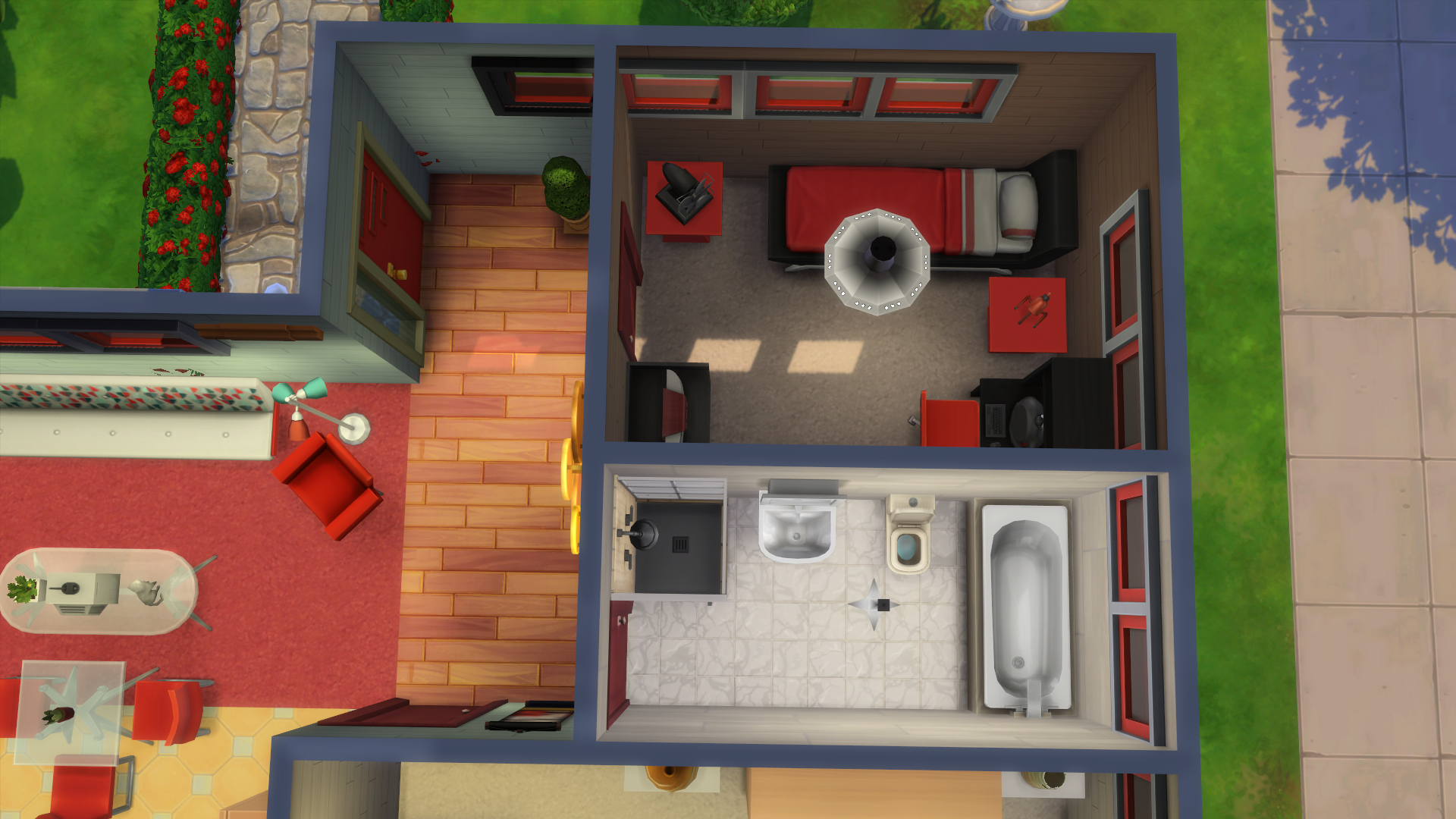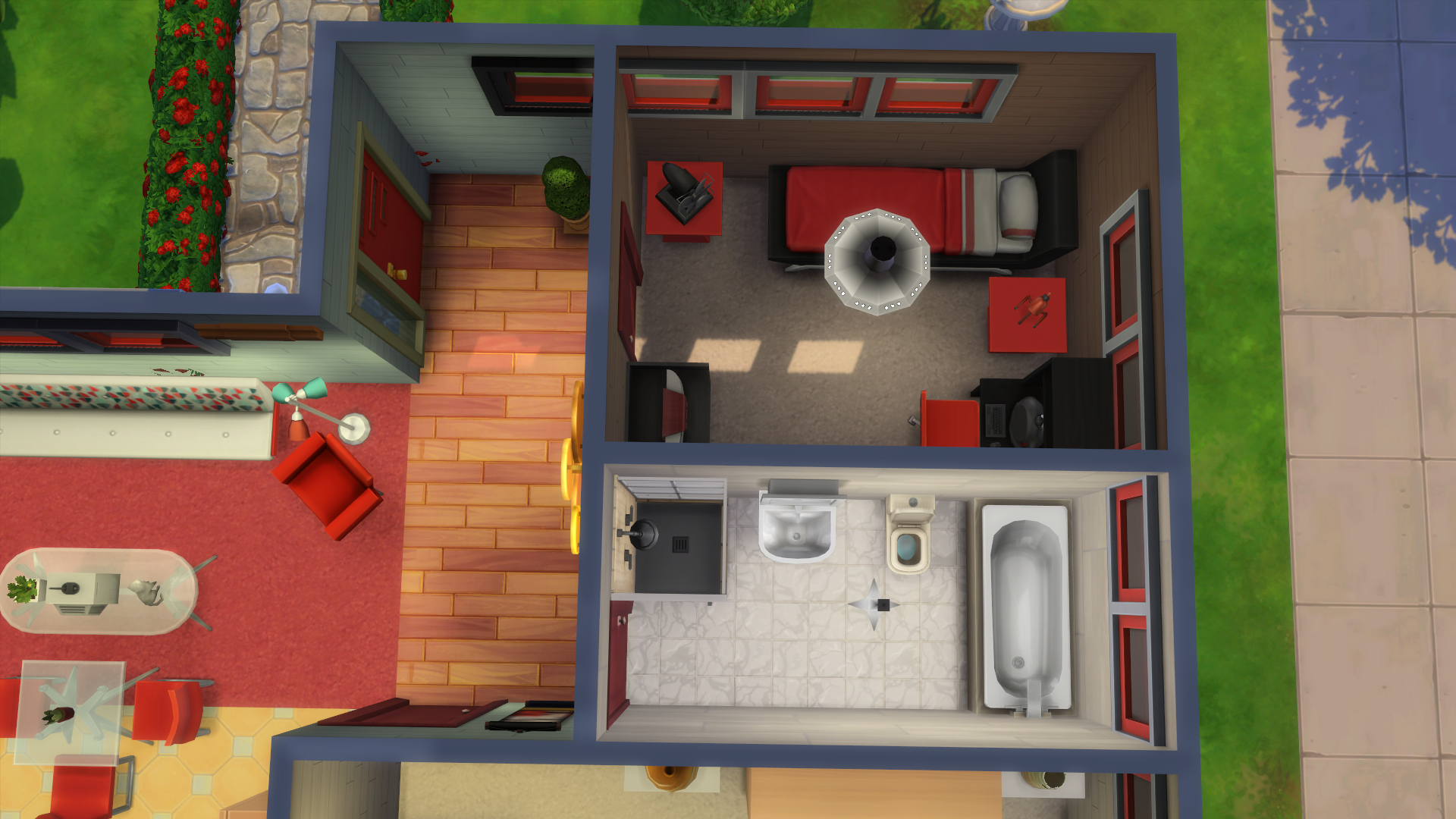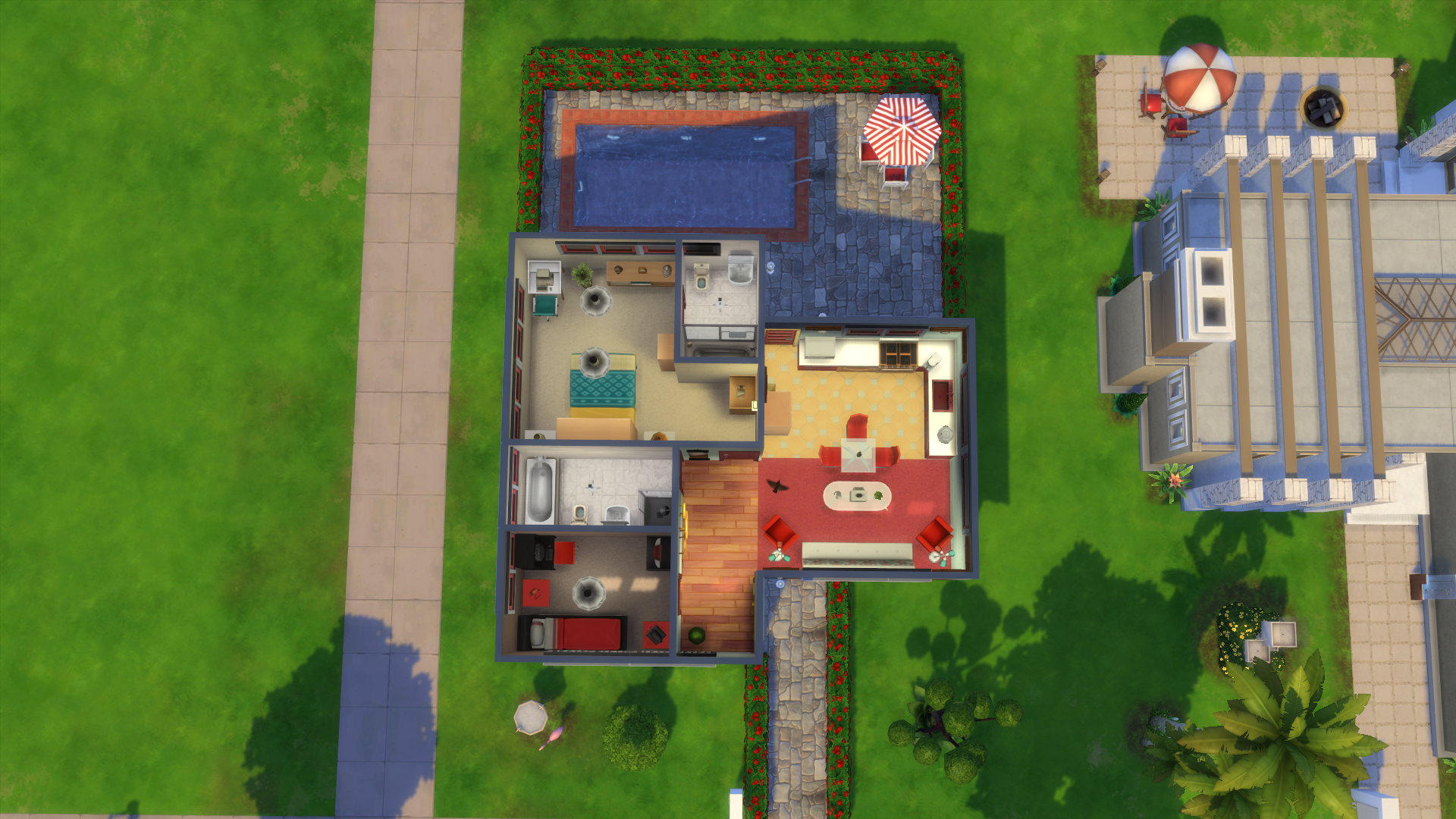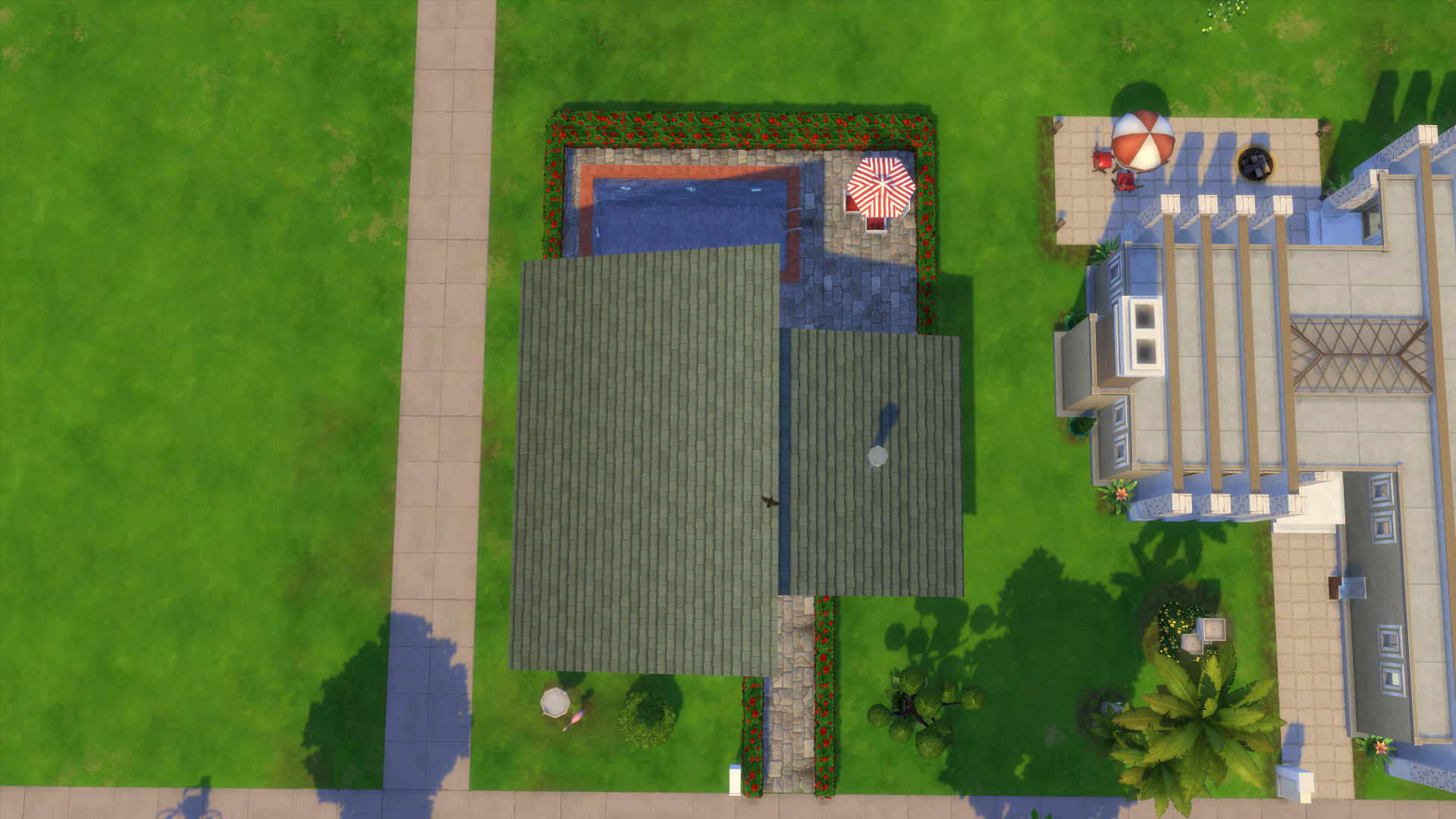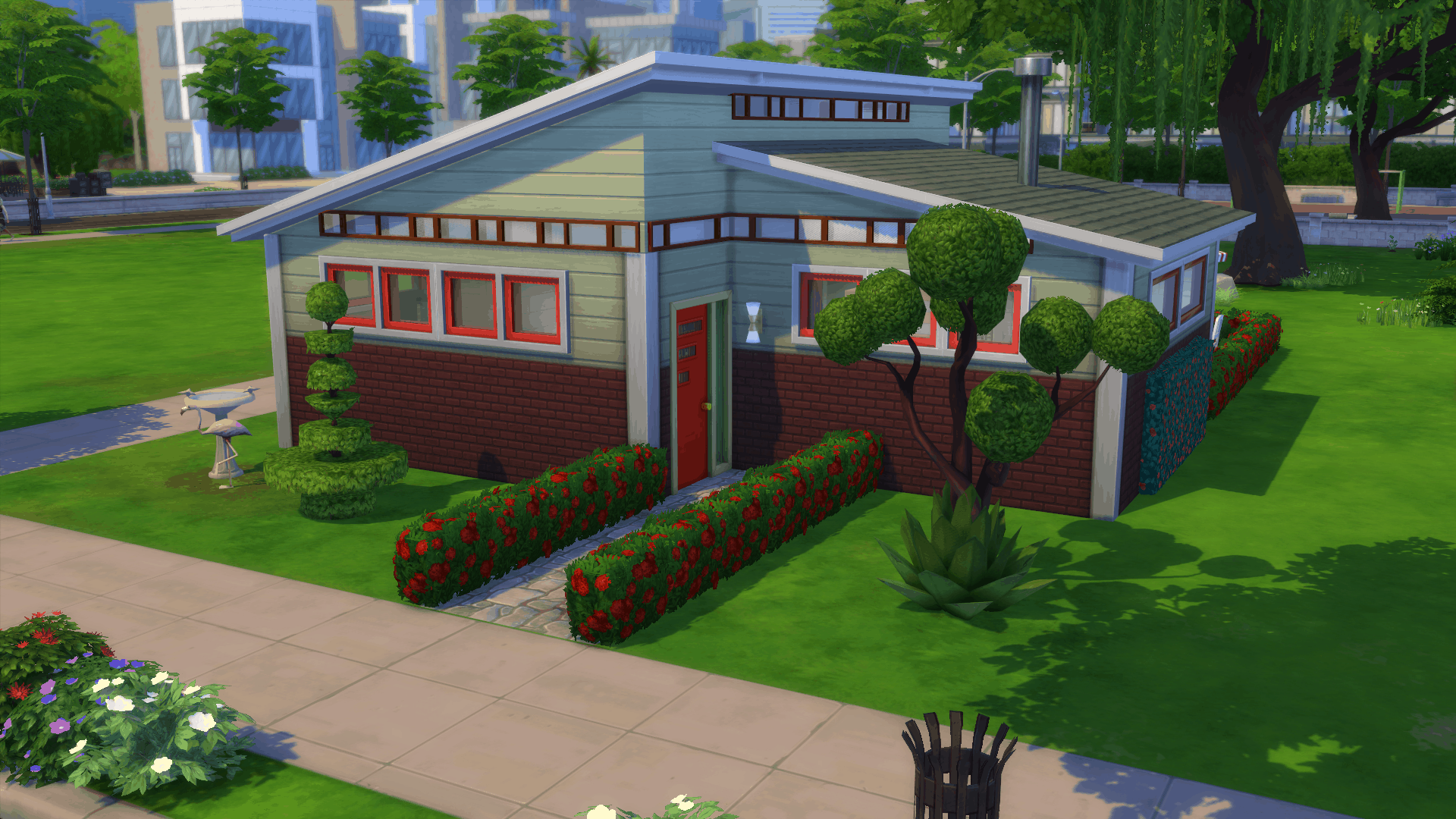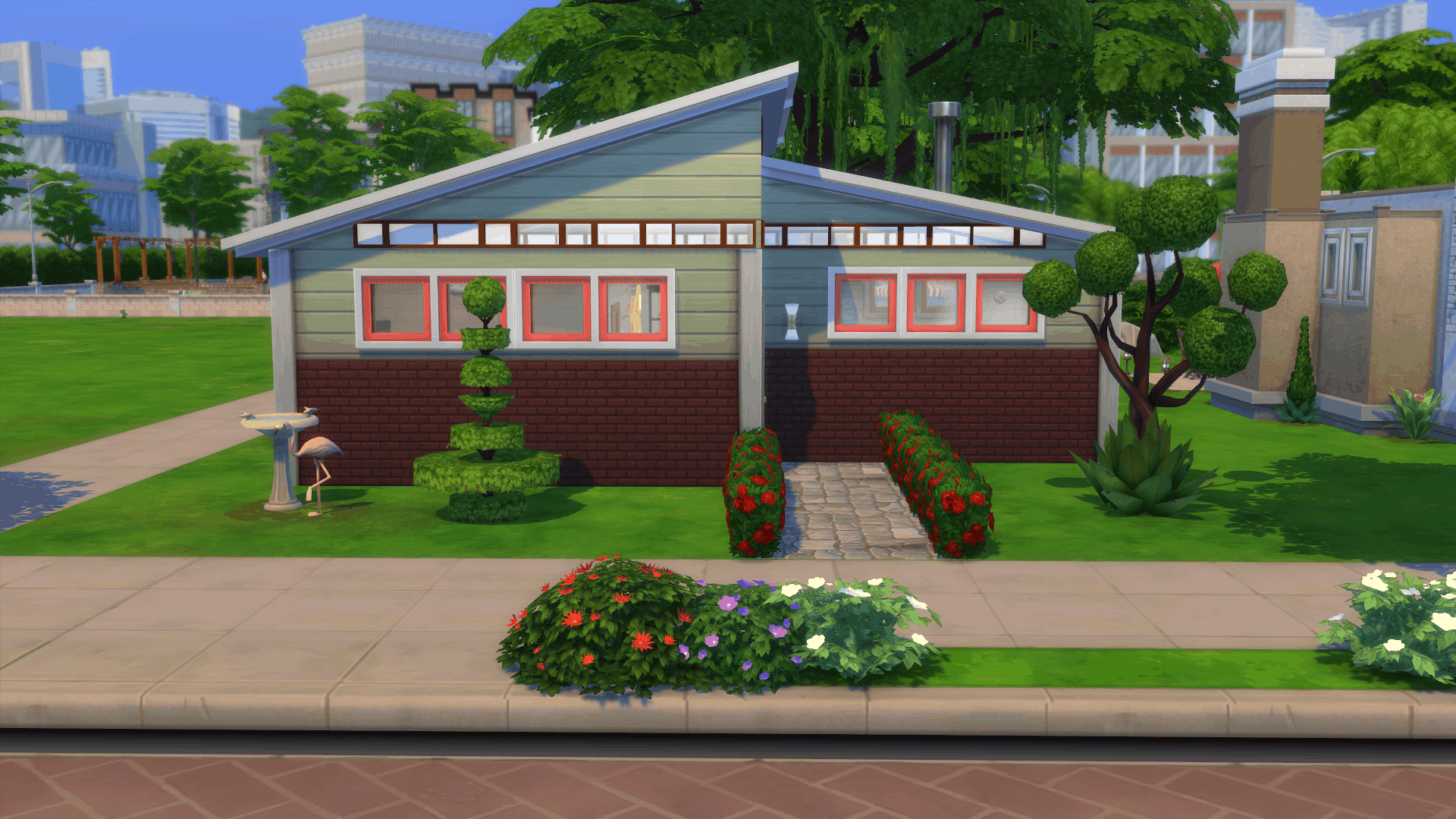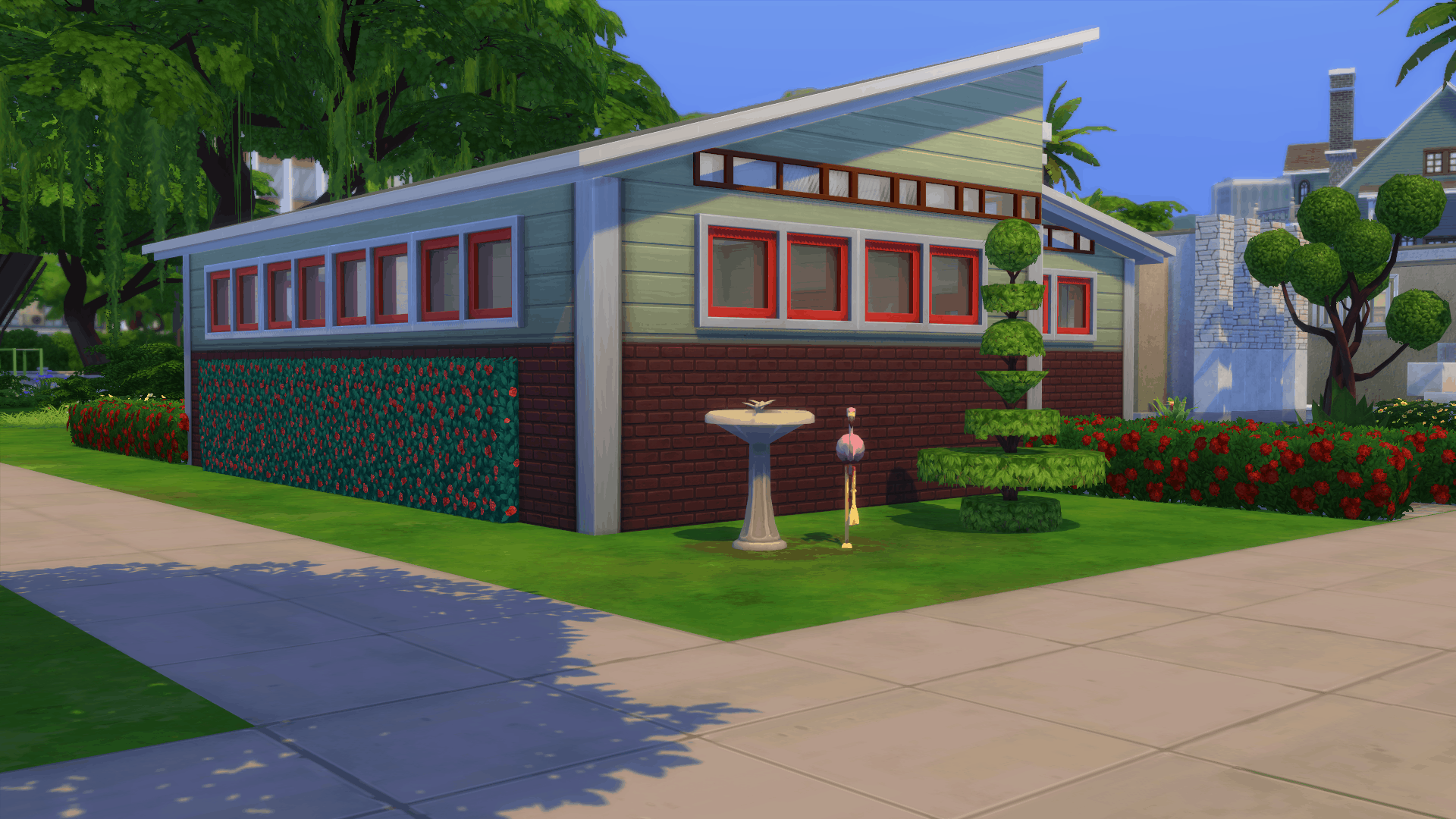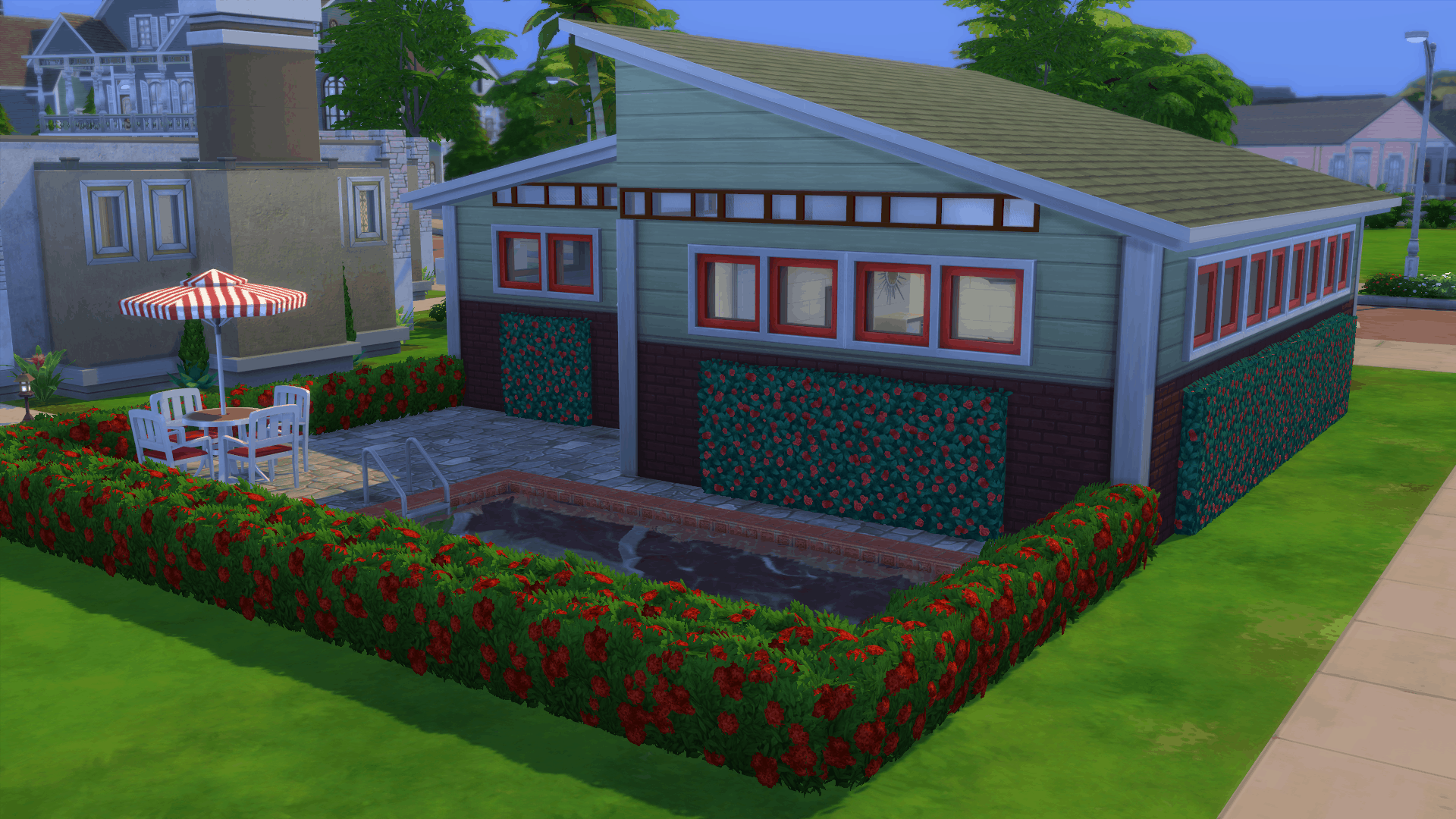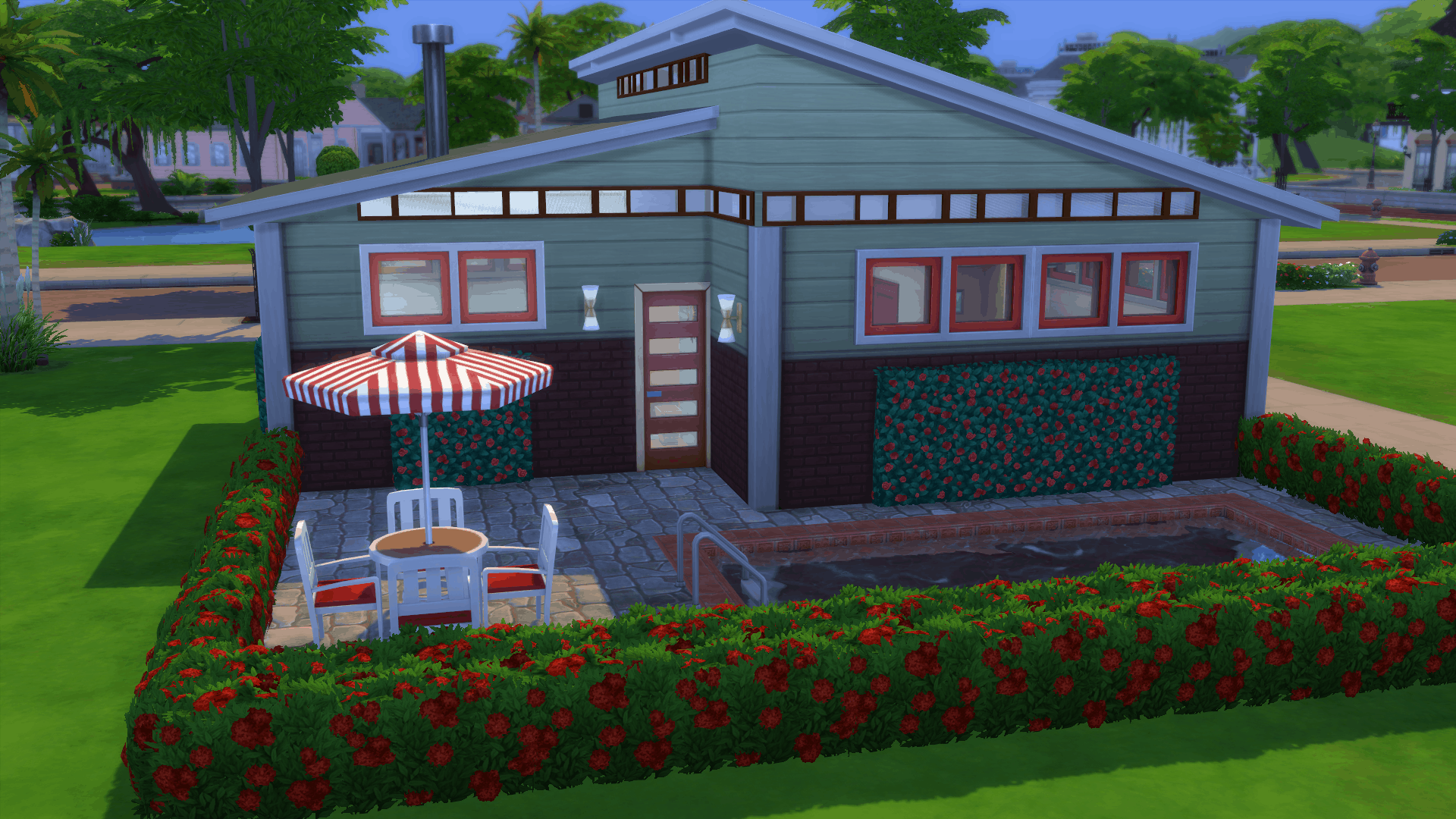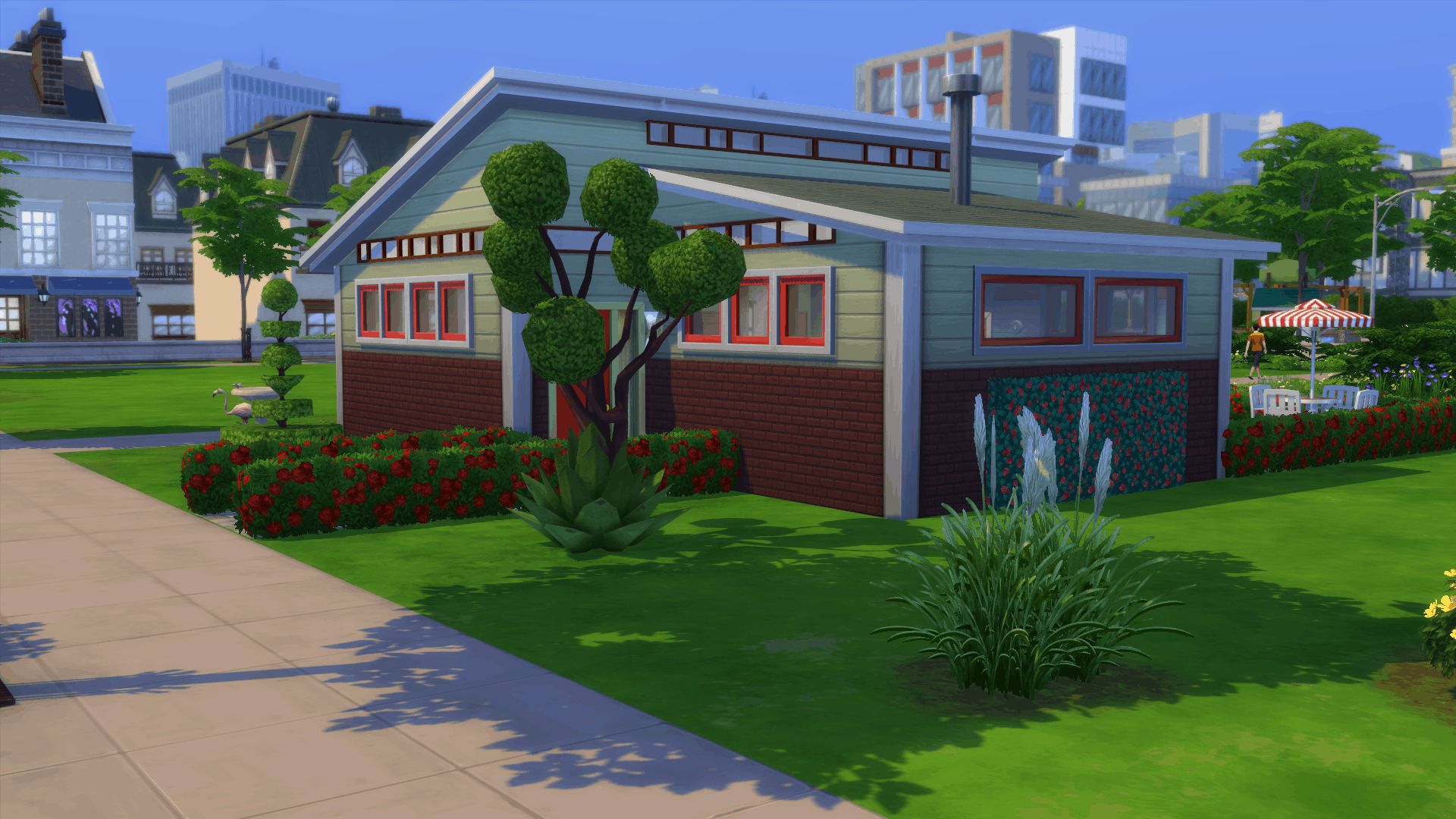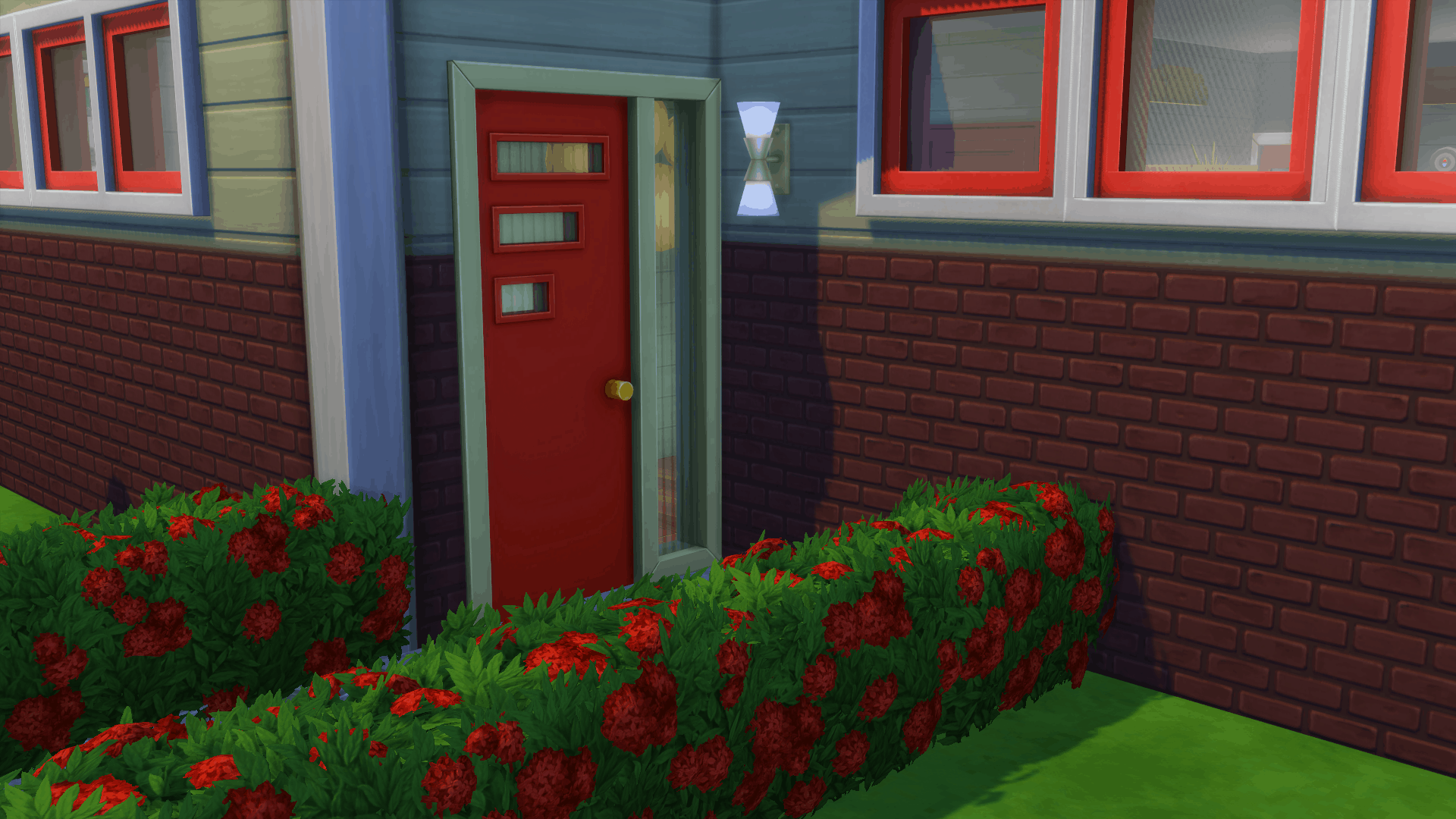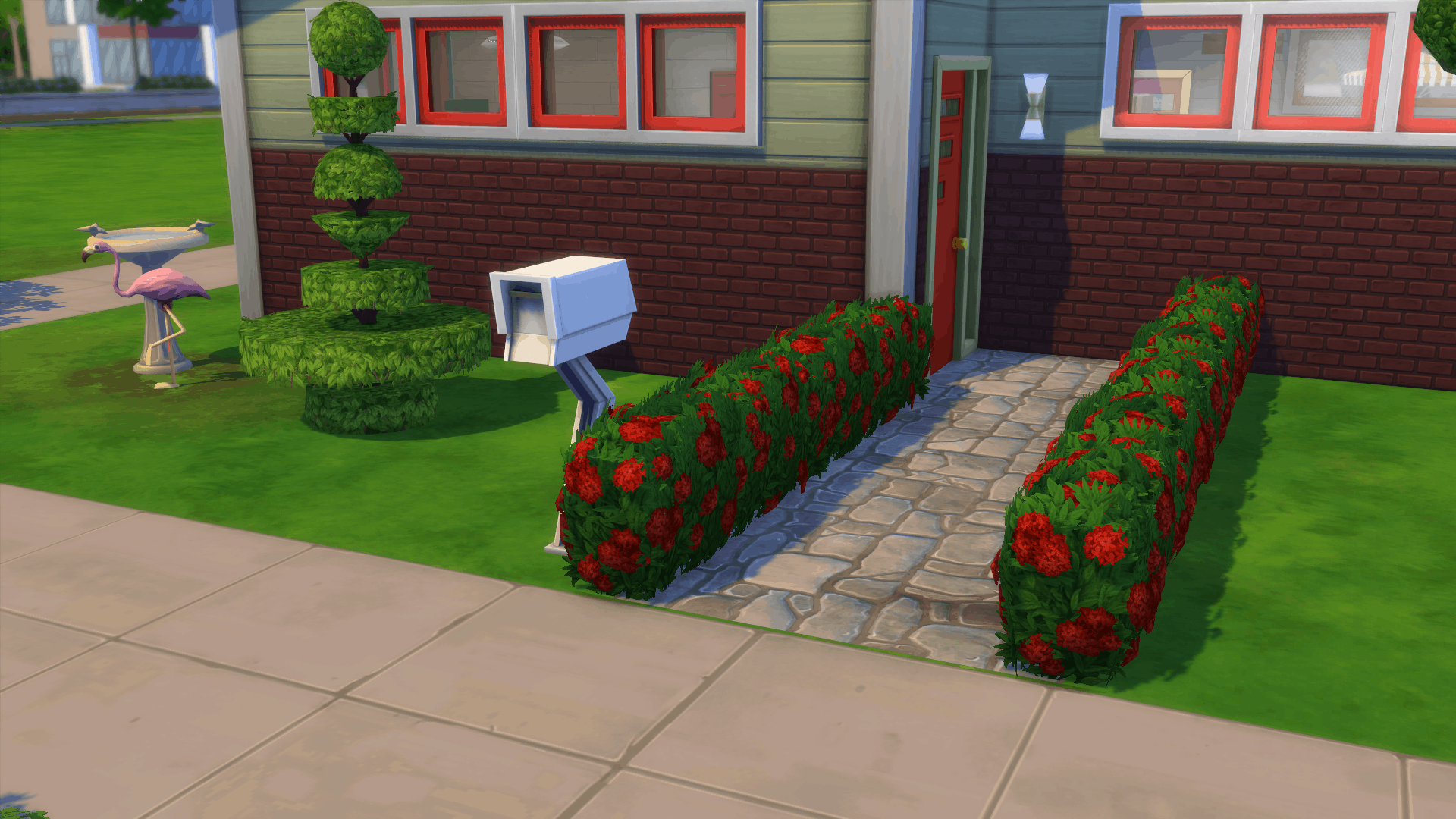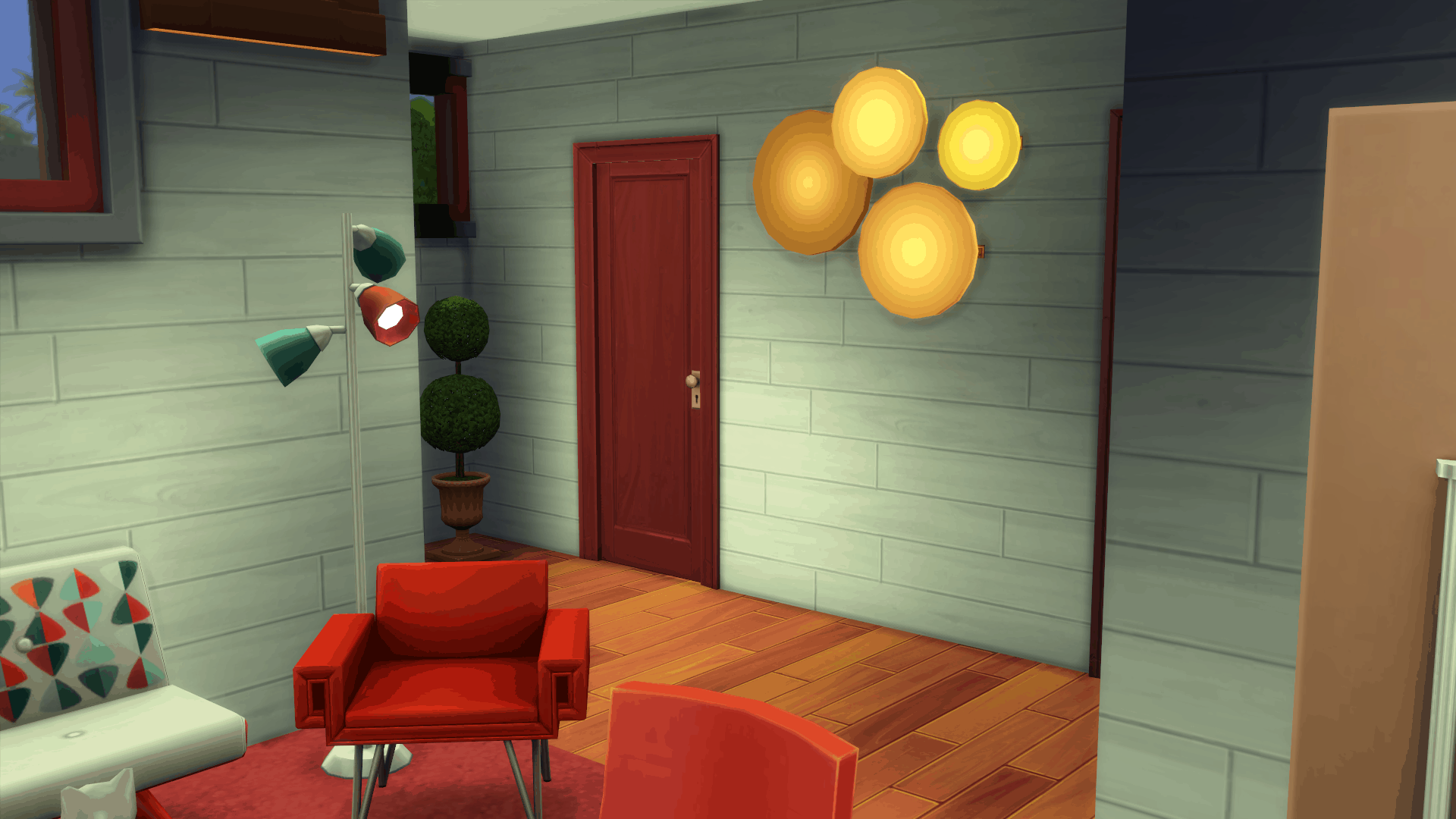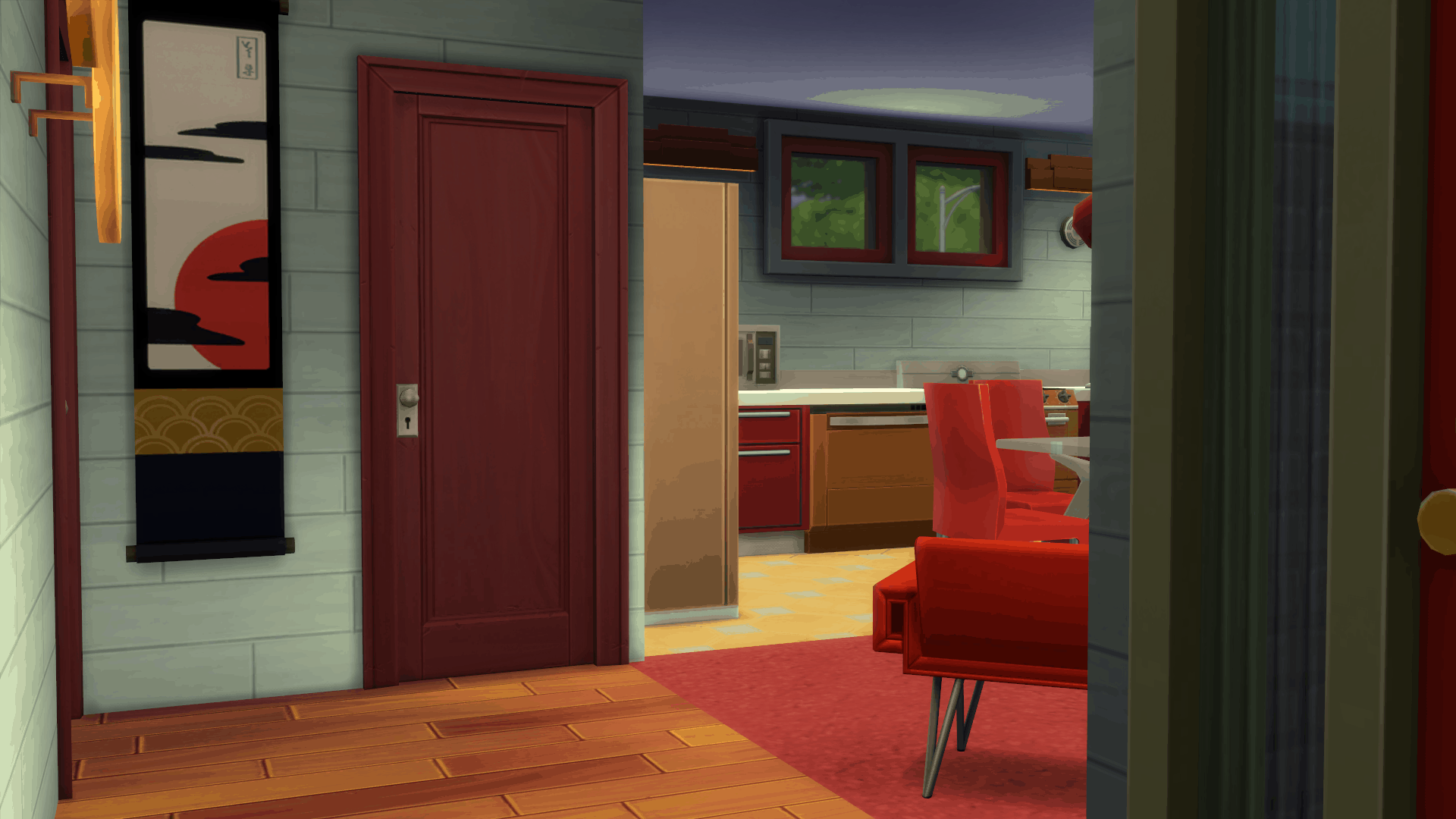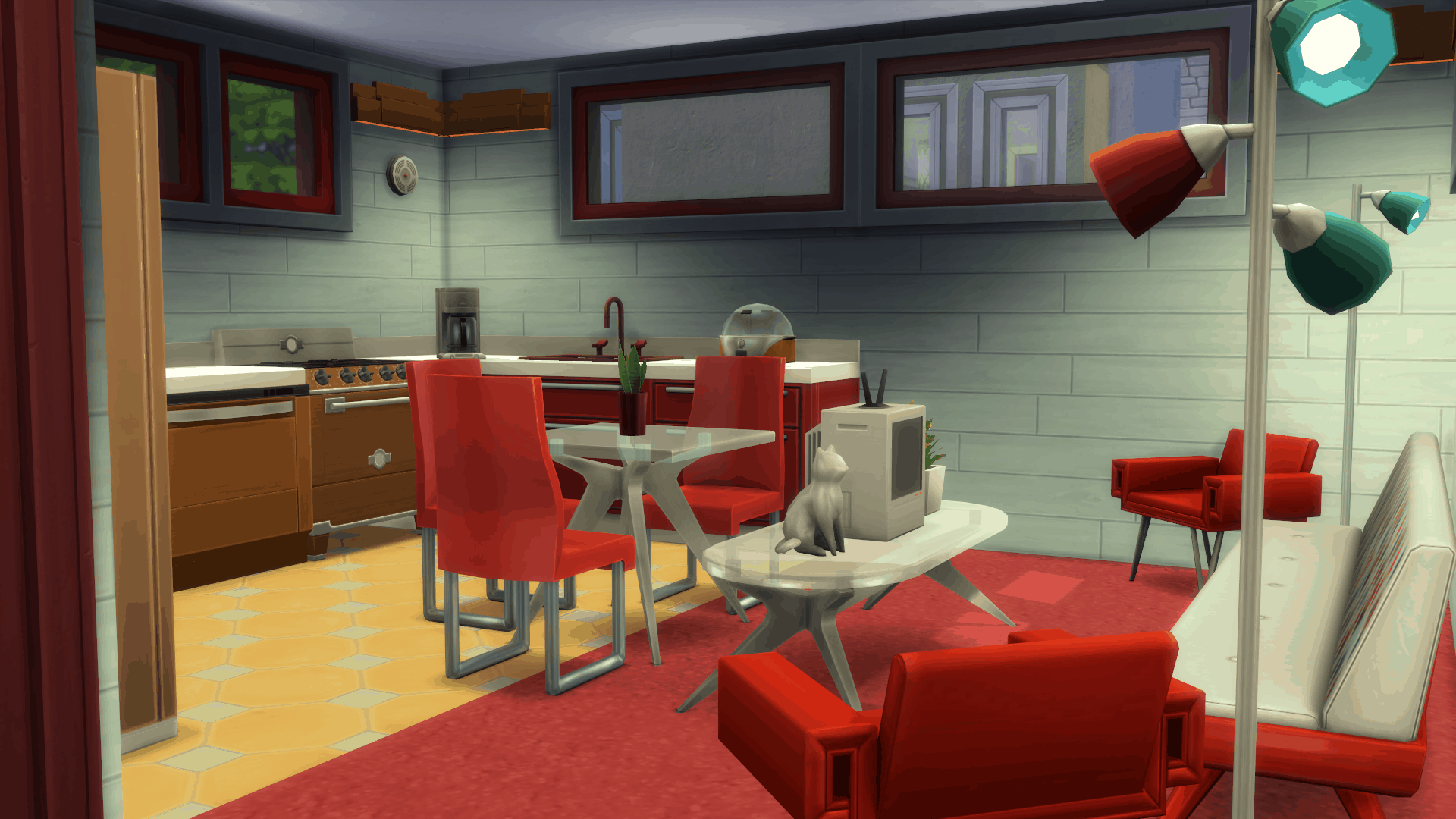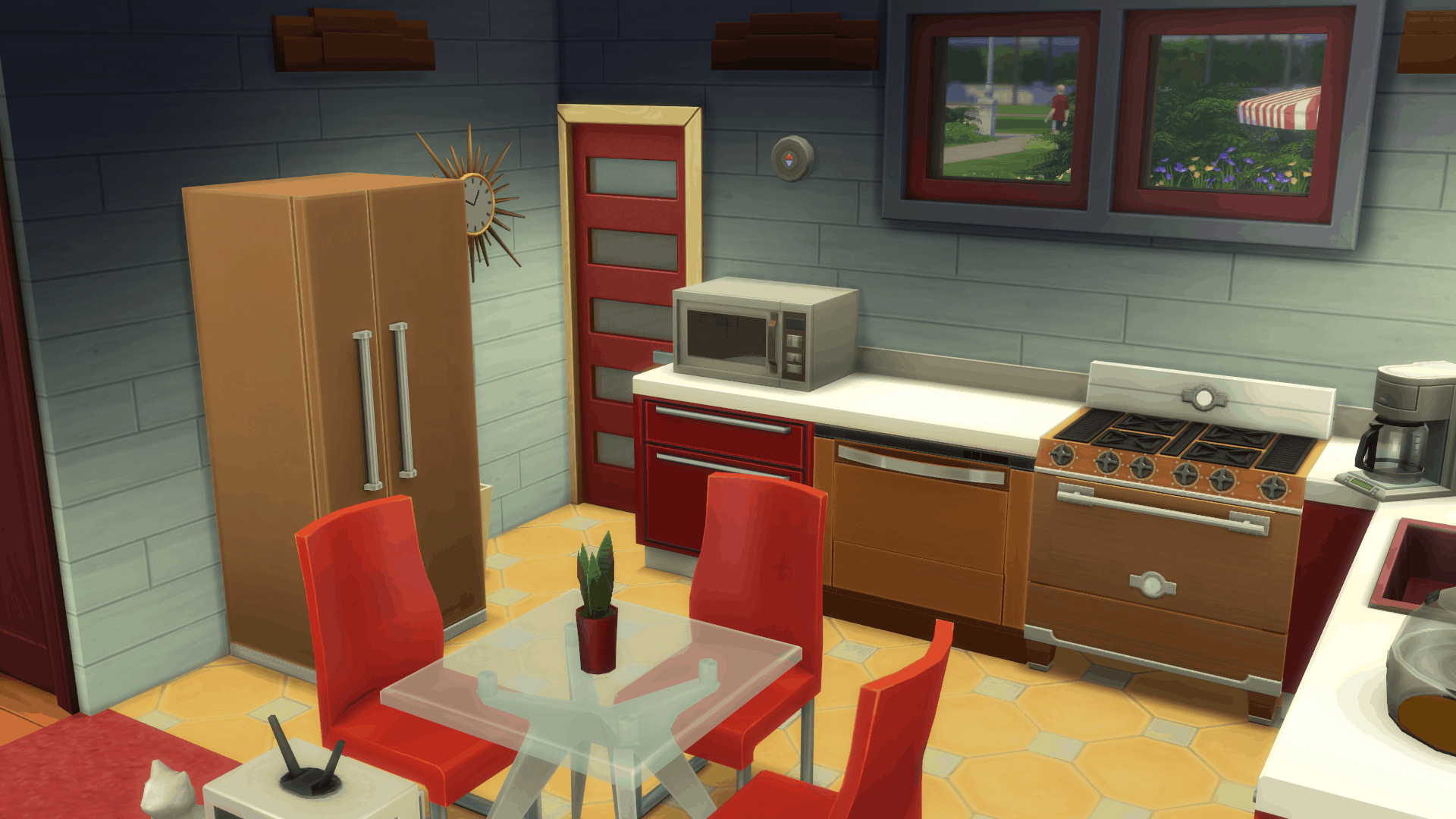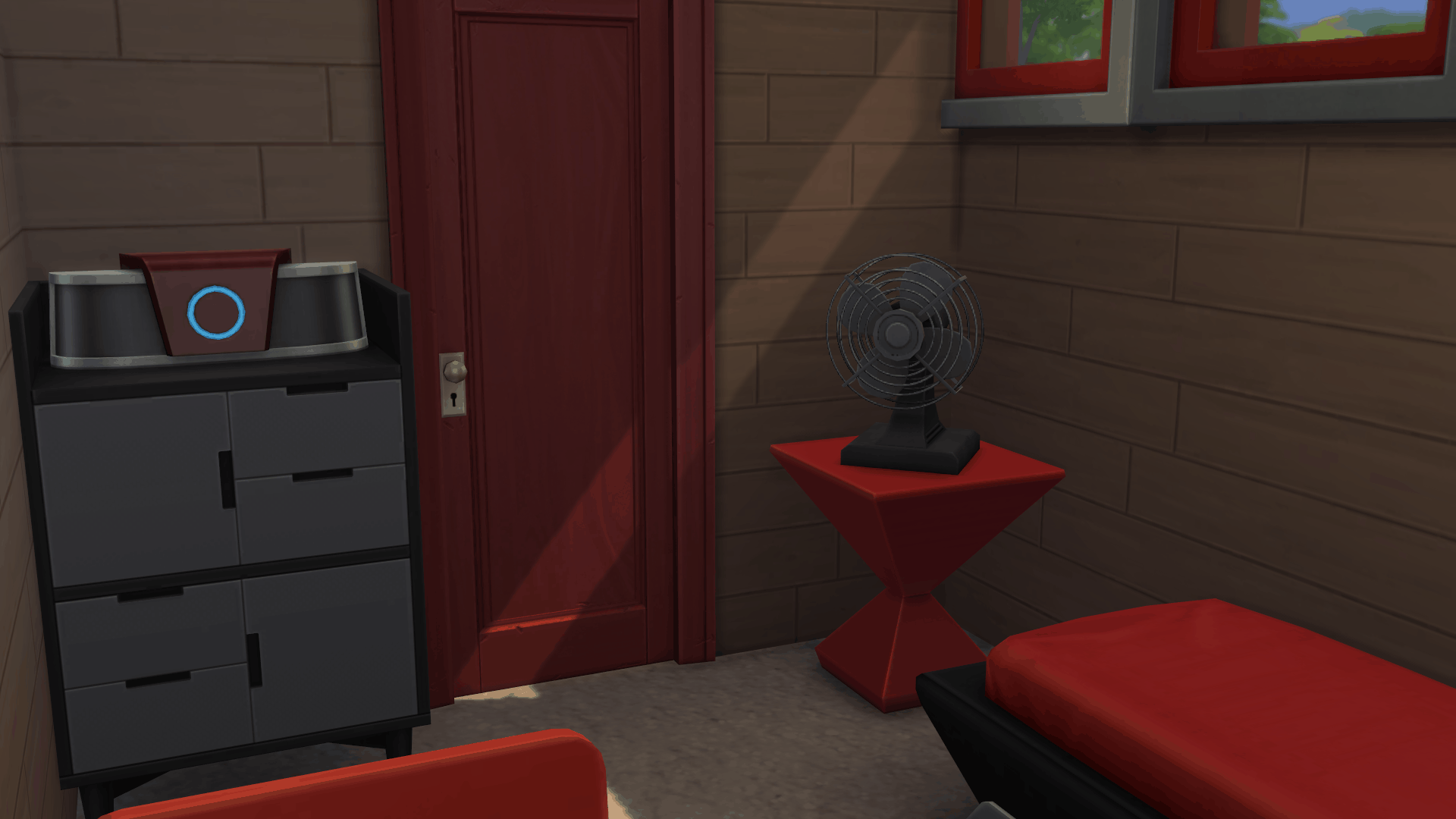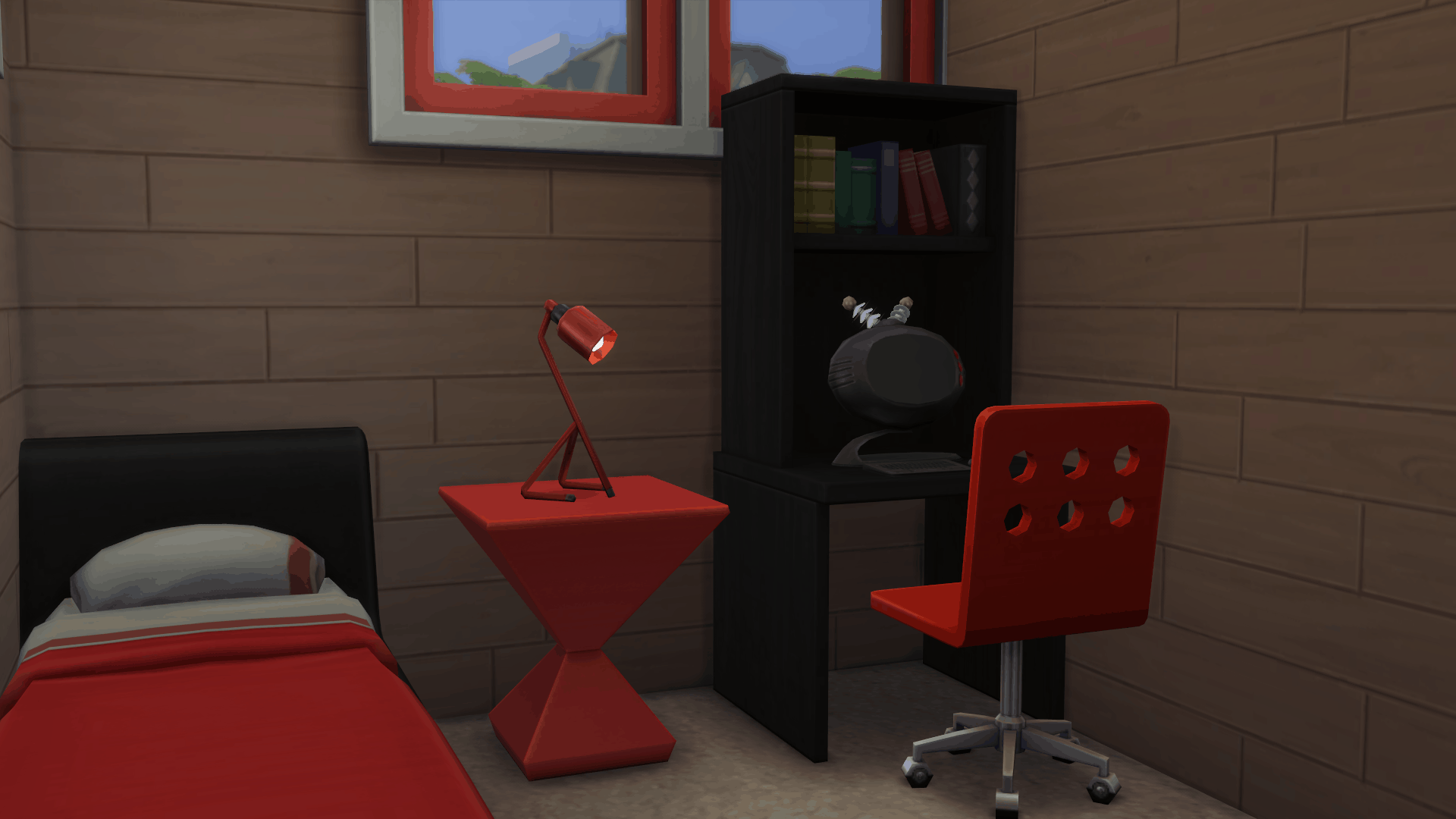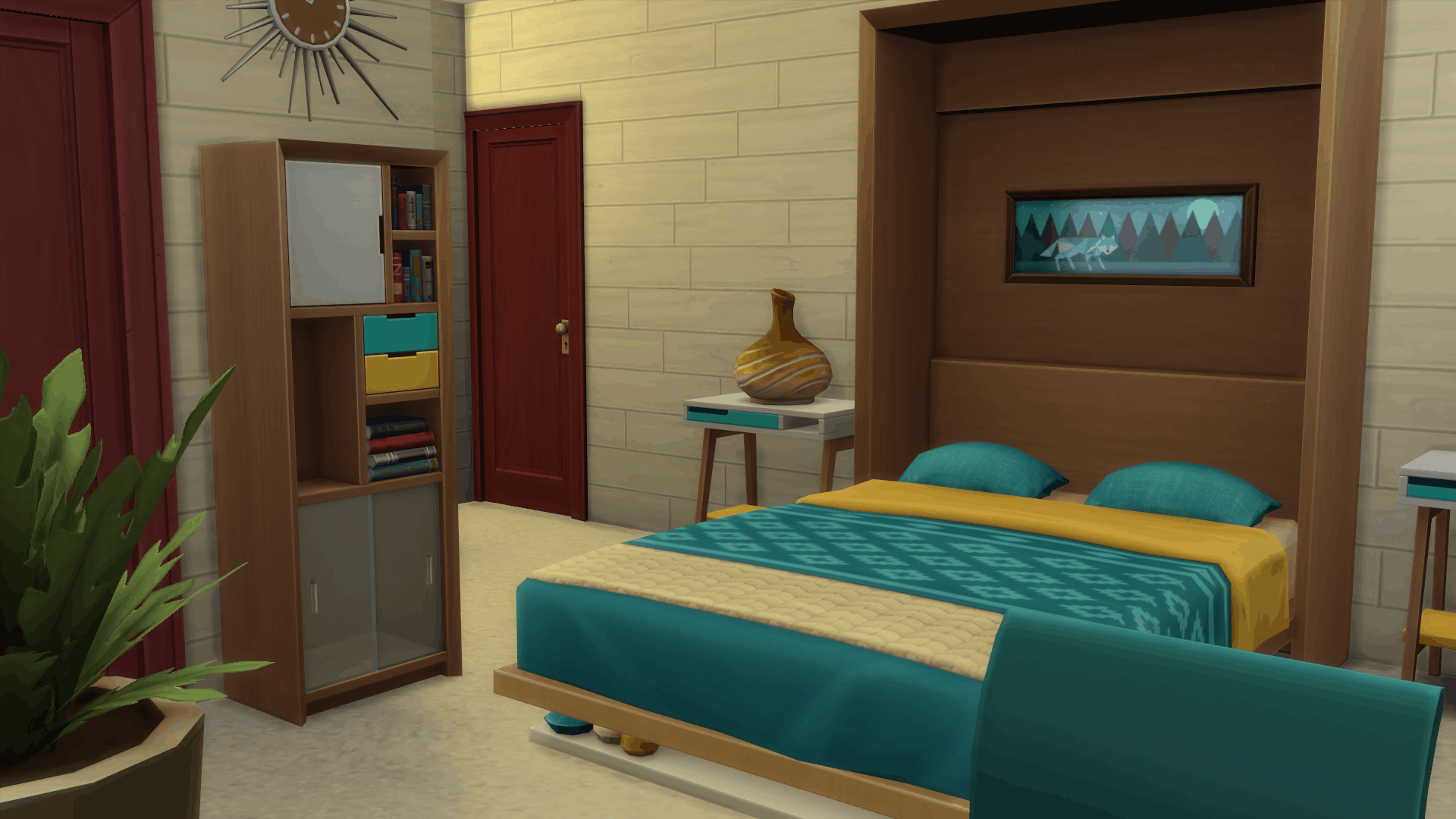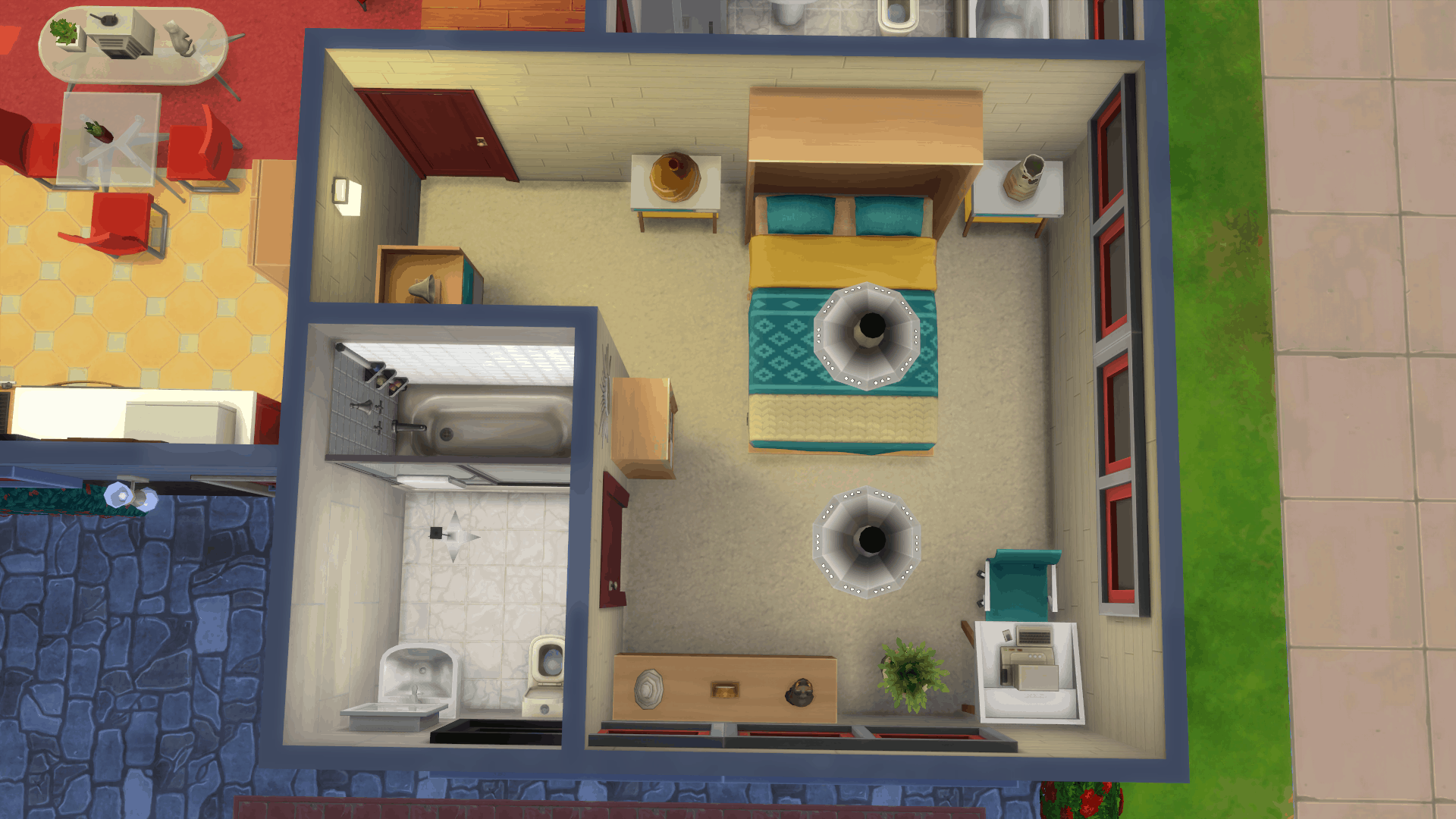 The Proxima – Mid-Century Modern Home Mod
Now showing from Atomic Acres is lot number 3 – The Proxima! Are you ready for the '60s? When we build modernism…you'll get the latest and greatest in modern design here in our neighborhood! Just look at those roof lines! You'll wonder how they made those slants without falling to their deaths! And those elegant and sleek windows that let in the morning sunlight everyday before you go to work! This is truly perfection in the Mid-century style! They say The Proxima is named after a planet in the future, so what better way to start off the Space Age than in your very own futuristic sector! This little two bedroom is perfect for starting a family. The striking red and green color themes will brighten your life everyday!
No CC was used in this build!
Hello fellow Simmers! I'm back again with another mid-century modern house design from my fictional Atomic Acres neighborhood. I really loved building this one in traditional style, and I like the roof lines I chose for the exterior look. I think it turned out to be very eye-catching. I chose mostly reds, greens, and yellows for the classic and iconic Atomic and Space Age appeal. This is a two bedroom small home or starter home. Perfect for starting a family. The smaller room done in red and black can be for children or teens (or a nursery if you change it around) and the larger bedroom has the Tiny Living themed objects, including a fold-out bed. There are two full bathrooms as well. It has a pool and a patio for the enclosed backyard. I hope you all enjoy it!
Feel free the change anything as you desire.
Lot Size: 20×15
Lot Price (furnished): 57,819