TS4 Florist Career (Custom) UPDATE VER 1.45.62.1020 Mod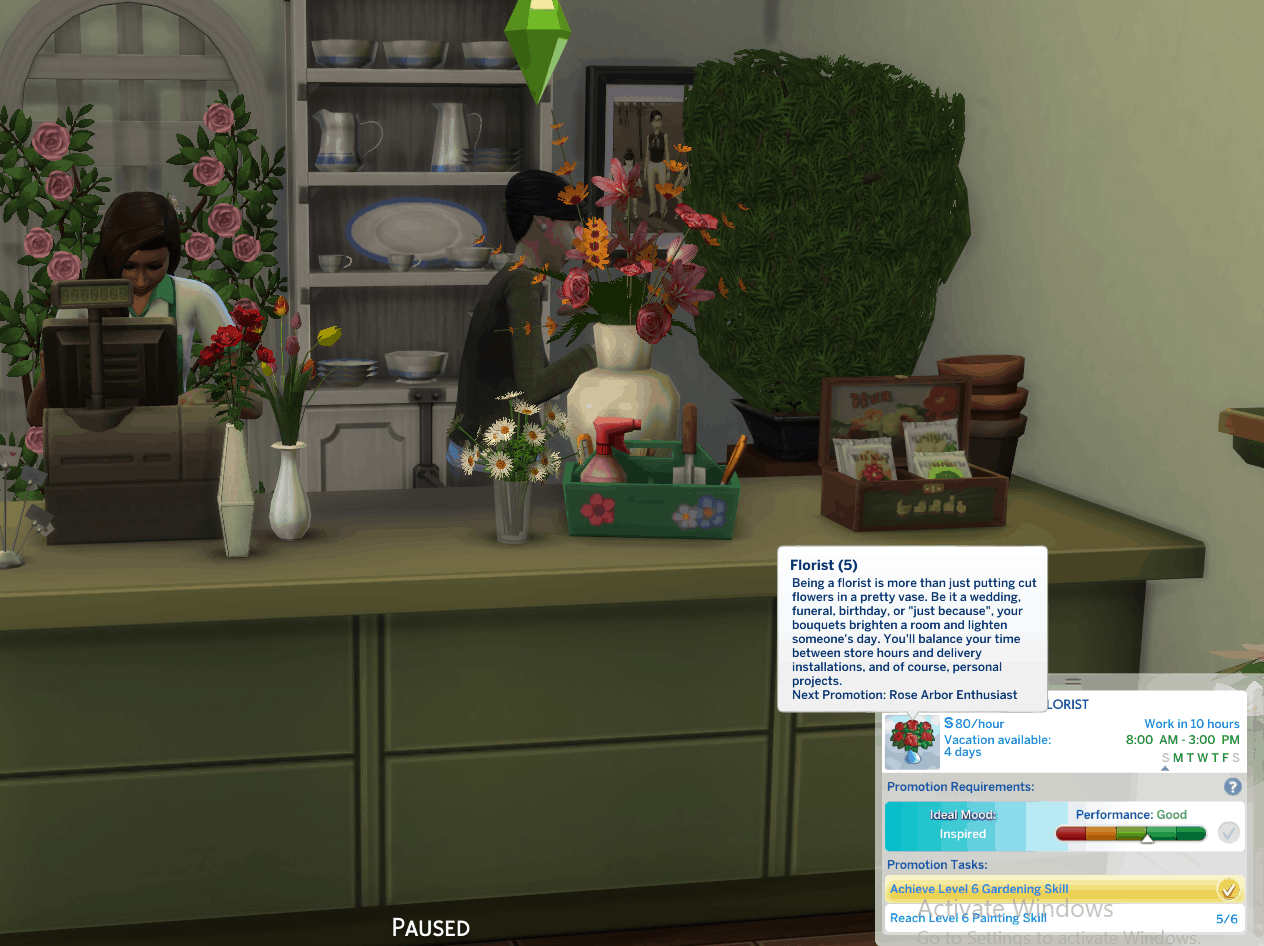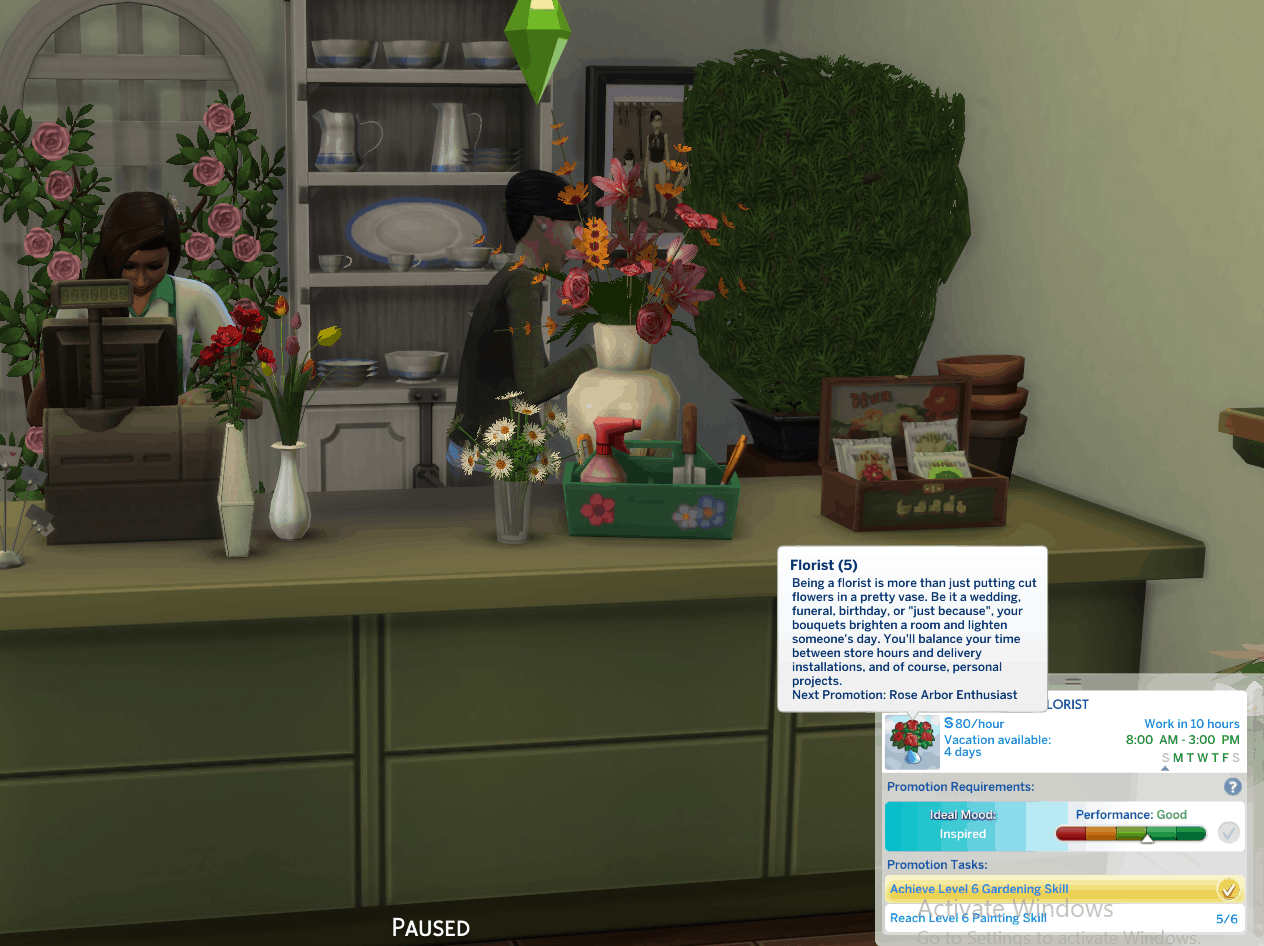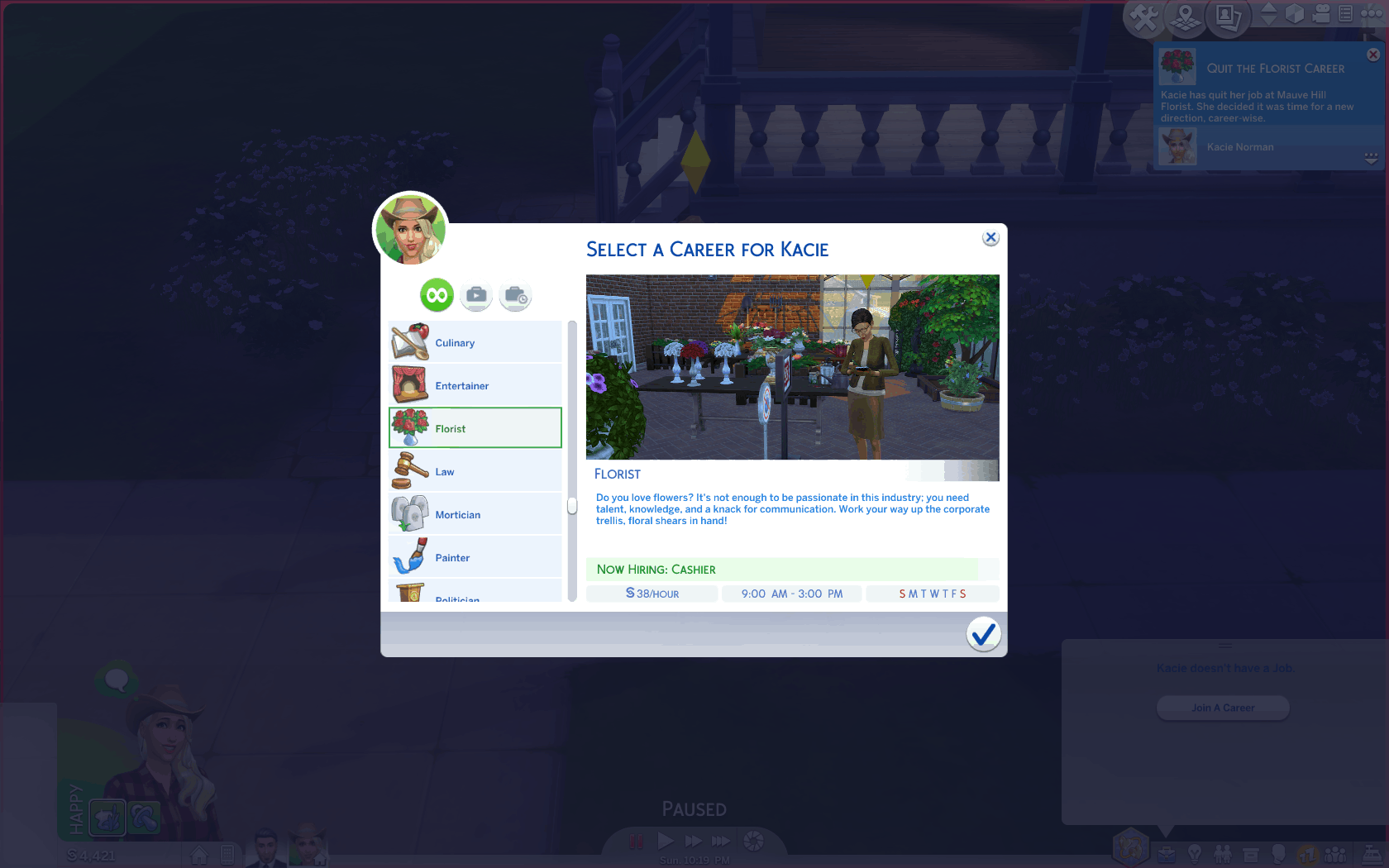 TS4 Florist Career (Custom) UPDATE VER 1.45.62.1020 Mod
SEPT 15, 2018
CAREER HAS BEEN UPDATED to current patch status.
Hello!
So for my first MTS upload I chose a custom career of mine I'm rather partial to. I always enjoyed flower arranging in TS2, and I hope it makes a return someday. Until then, here is my Florist career!
Do you love flowers? It's not enough to be passionate in this industry; you need talent, knowledge, and a knack for communication. Work your way up the corporate trellis, floral shears in hand!
Game Version PC: 1.36.99.1020 1.45.62.1020
Should be Base-Game only. No other packs needed.
**No chance cards.
**No new interactions. (Don't know how, but have some ideas mulling around)
**No career rewards.
NOTE: If you must cheat (and don't we all), its careers.promote florist
Basic Download and Install Instructions:
1. Download: Click the File tab to see the download link. Click the link to save the .rar or .zip file(s) to your computer.
2. Extract: Use WinRAR (Windows) to extract the file(s) from the .rar or .zip file(s).
3. Cut and paste the file(s) into your Mods folder
Windows XP: Documents and Settings(Current User Account)My DocumentsElectronic ArtsThe Sims 4Mods
Windows Vista/7/8/8.1: Users(Current User Account)DocumentsElectronic ArtsThe Sims 4Mods
Need more information?
Anyone can use both .rar and .zip files easily! On Windows, use WinRAR.
If you don't have a Mods folder, just make one.