TS4 GT Club Limits Removed Mod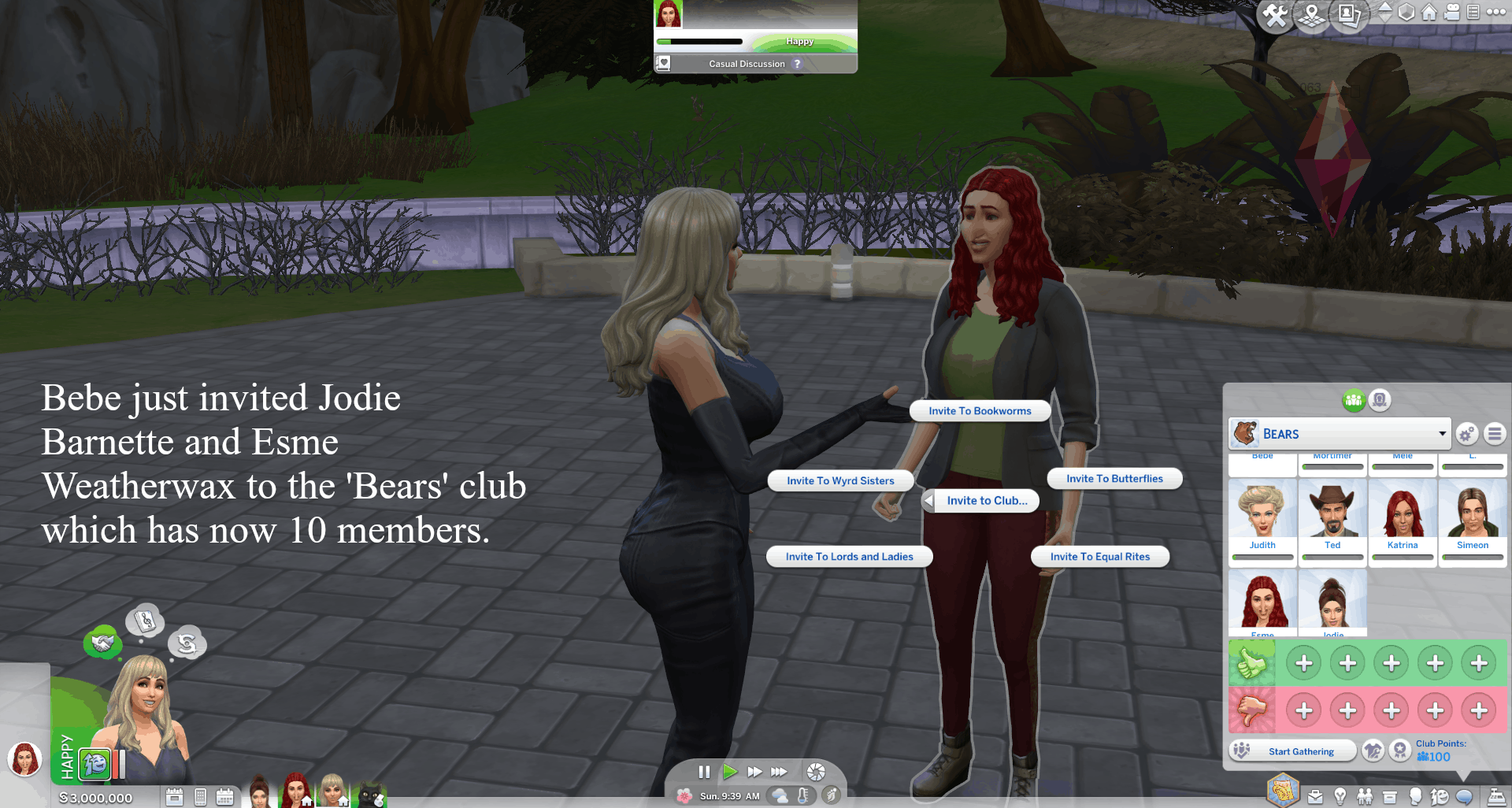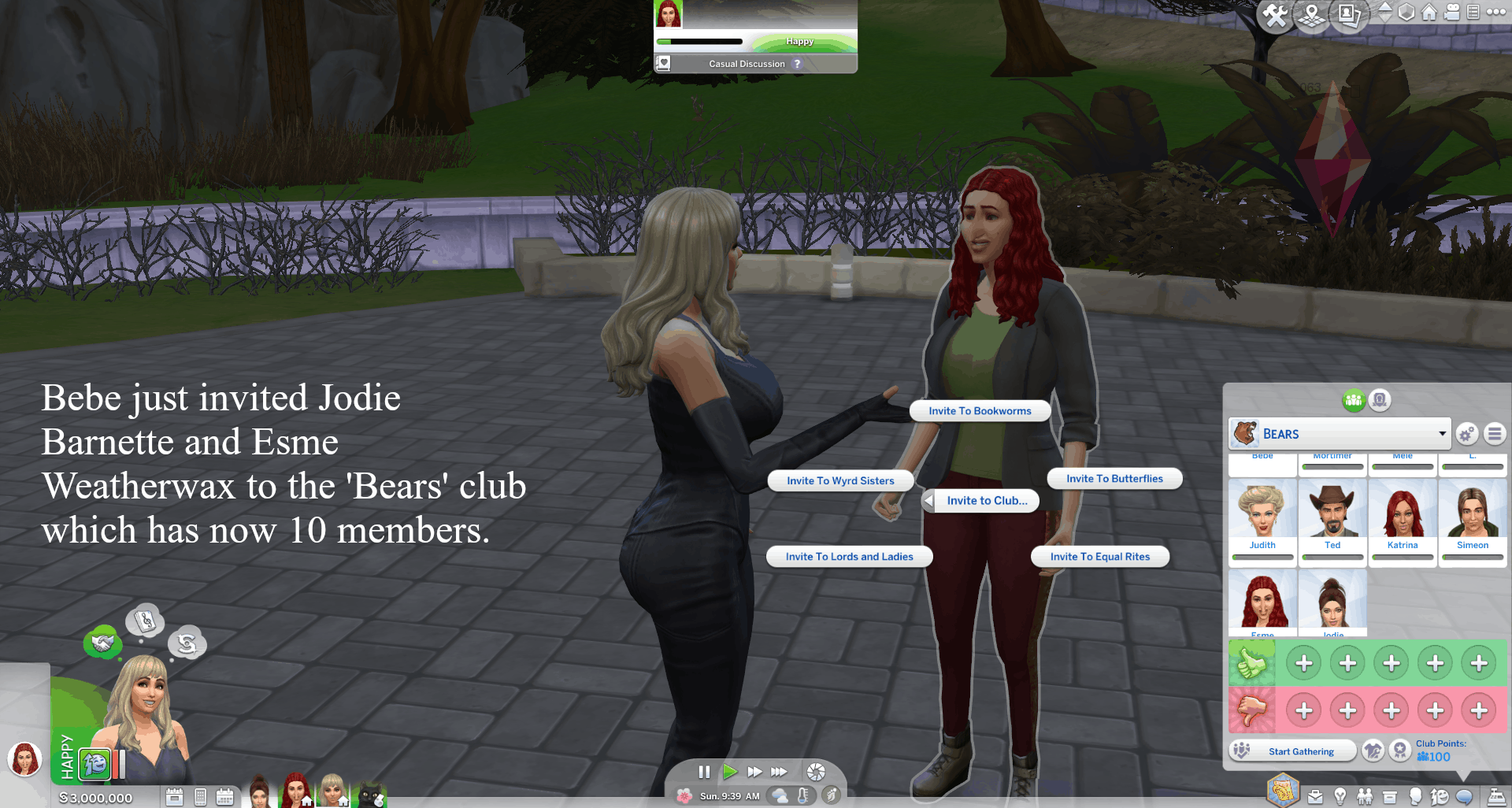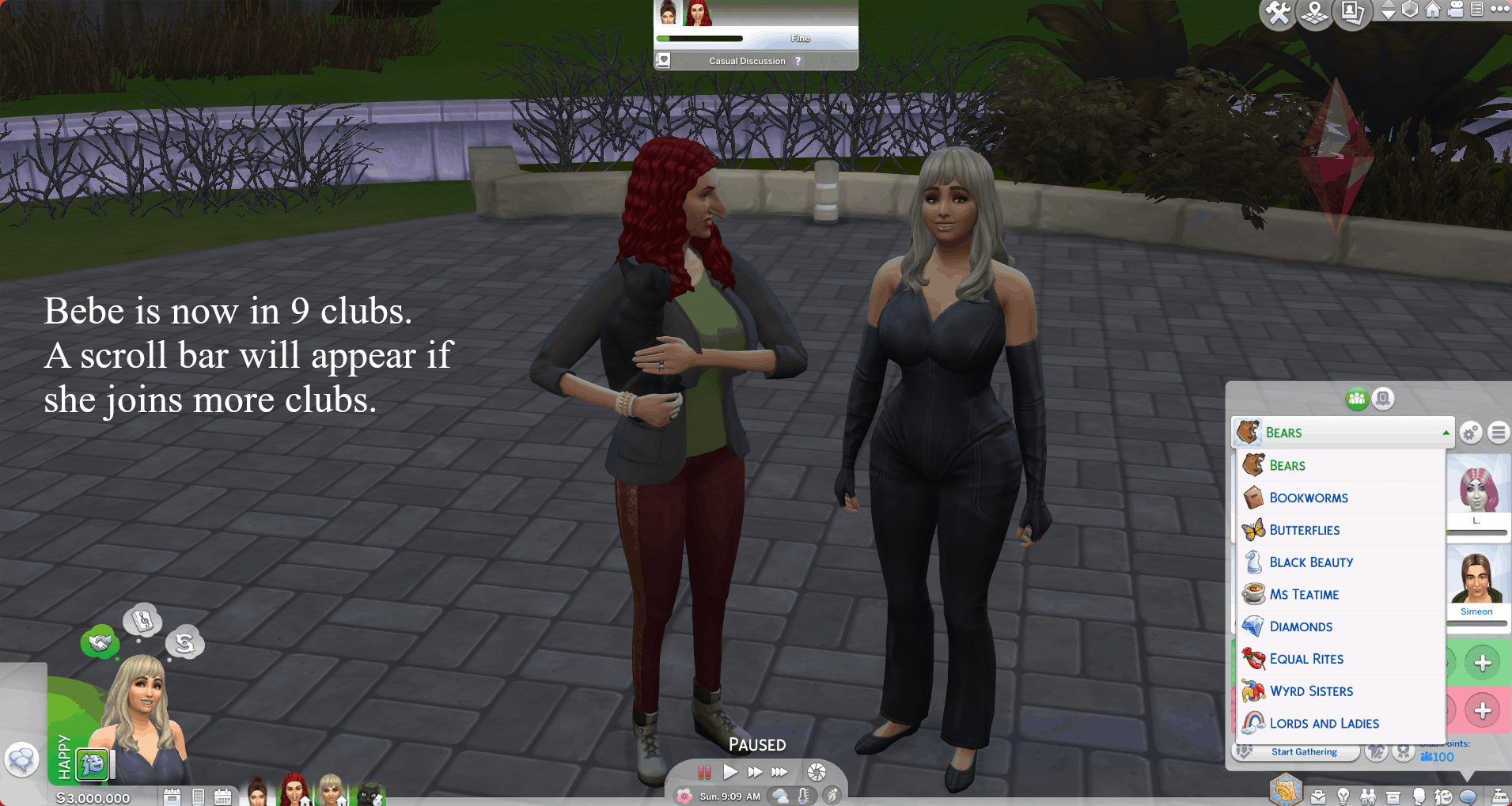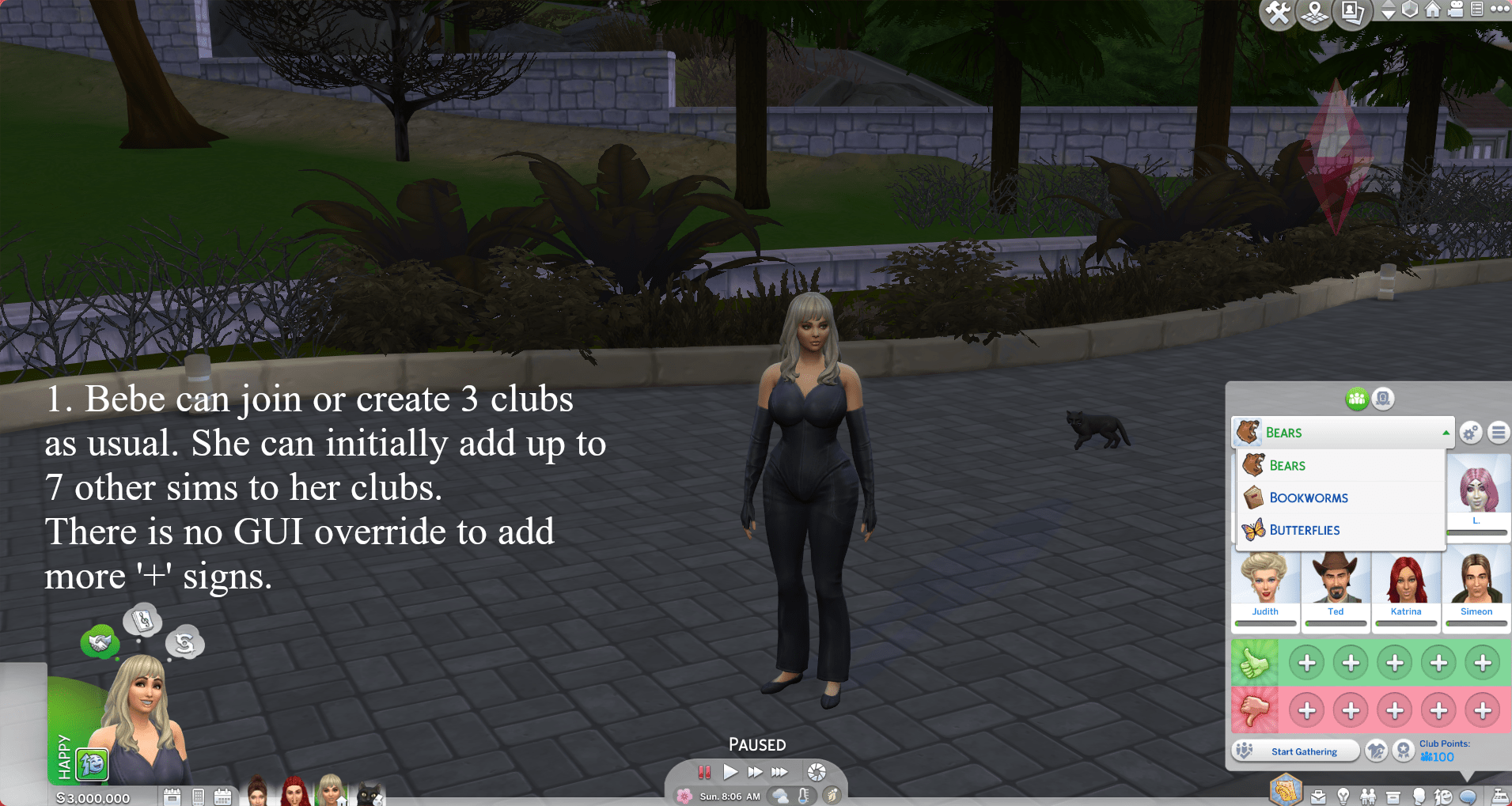 TS4 GT Club Limits Removed Mod
As a pure scripting mod it will usually not break after TS4 updates. It requires Get Together.
Features
No New PIE menu options
No new interactions will be added to the game.
A configuration file will be created after startup in 'The Sims 4/mod_data/gt_club_limits/' to change settings. It is currently not possible to change the settings in-game via a computer interaction.
Maximum number of Sims that can be in a single Club.
As soon as a Sim is in 3 Clubs it can not create a new Club but it still can join Clubs or other household Sims can add it to a Club.
`MAX_MEMBERS_UNLIMITED: True` can be set to `MAX_MEMBERS_UNLIMITED: False` and then the `MAX_CLUB_MEMBERS` can be set. The default removes all limits.
Maximum number of Clubs a Sim can be a member of
The number of Clubs can be limited. Depending on the screen resolution and settings about 9 clubs can be displayed without a scroll-bar.
`MAX_CLUBS_UNLIMITED: True` can be set to `MAX_CLUBS_UNLIMITED: False` and then the `MAX_CLUBS` can be set. The default removes all limits.
Zones for Club gatherings
With `NO_CLUB_ZONE_VALIDATION: True` all zones should be accepted to start a club gathering. This can be disabled with `NO_CLUB_ZONE_VALIDATION: False`.
Club Requirements
With `NO_CLUB_REQUIREMENTS_VALIDATION: True` everyone should be able to join the club. This can be disabled with `NO_CLUB_REQUIREMENTS_VALIDATION: False`. It may allow to add non-humans to clubs.
Basic Download and Install Instructions:
1. Download: Click the download link to save the .rar or .zip file(s) to your computer.
2. Extract: Use 7zip (recommended), WinRAR (Windows) or Stuffit (OS X) to extract the file(s) from the .rar or .zip file(s). OS X also has a built-in utility for that (just rightclick).
3. The attached archive contains this mod and documentation. Extract it to 'The Sims 4' to install it properly. The 'Mods' folder should already exist, all other folders will be created.
This mod also requires S4CL for logging and injecting. Download it from there and extract the two files into the Mods folder unless it's already installed.