Wedding Barn – No CC Mod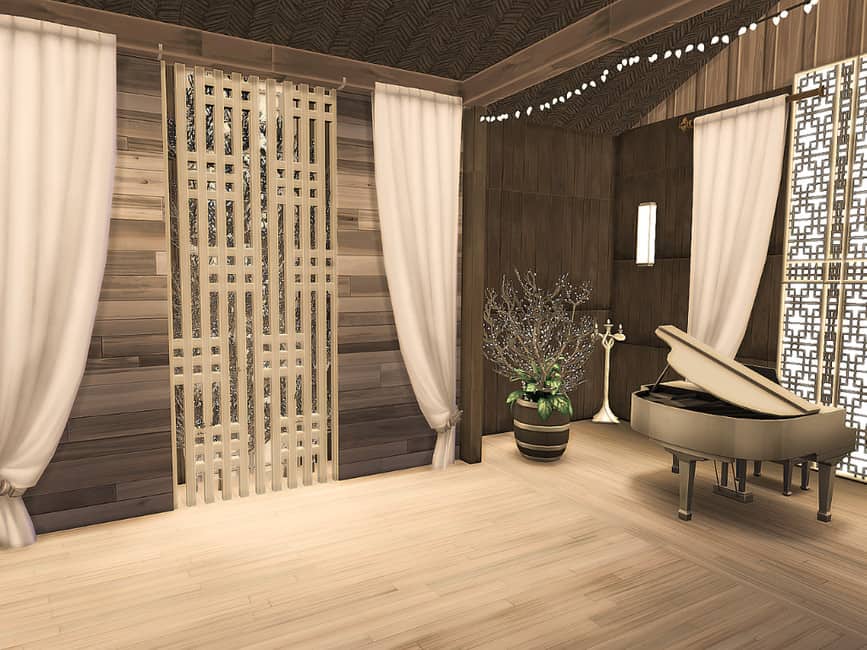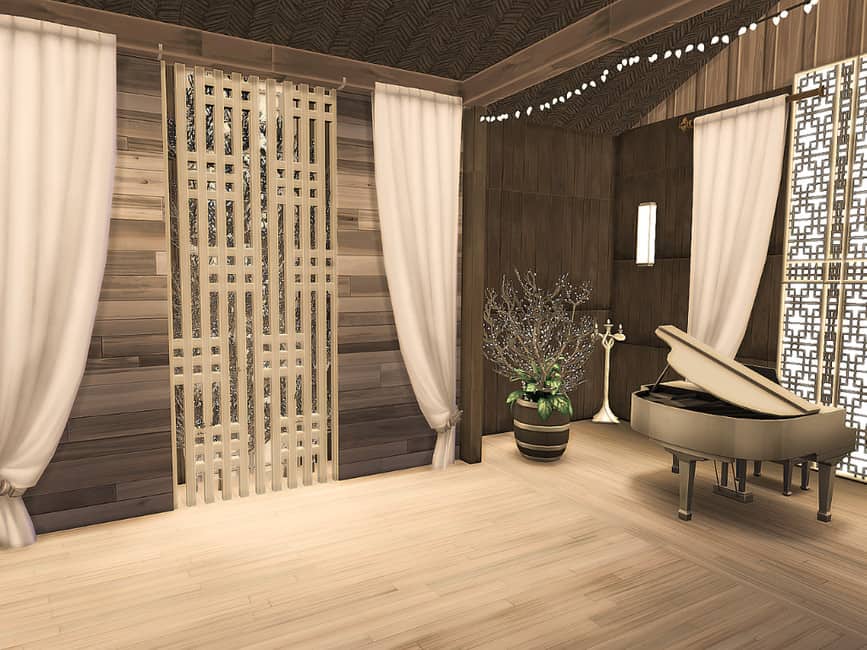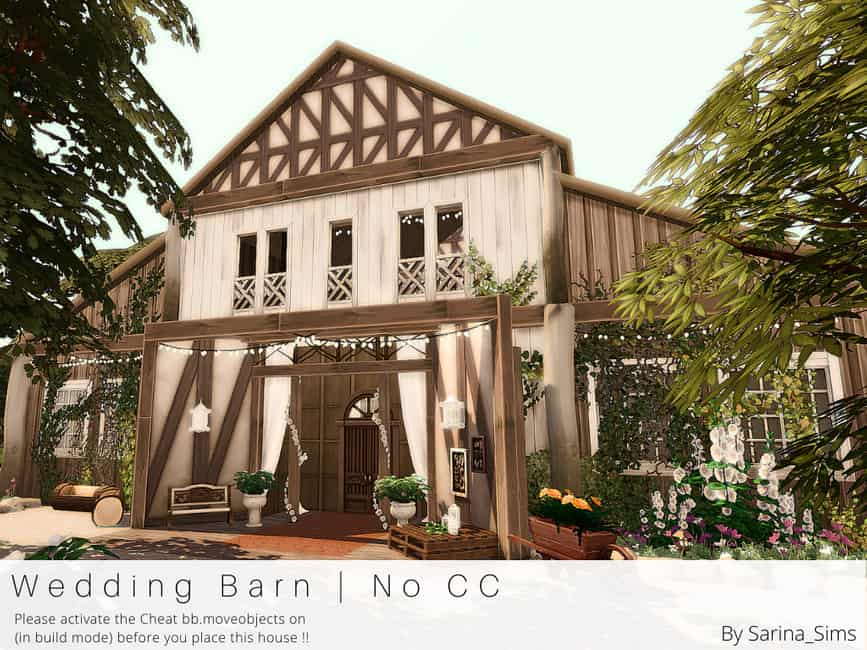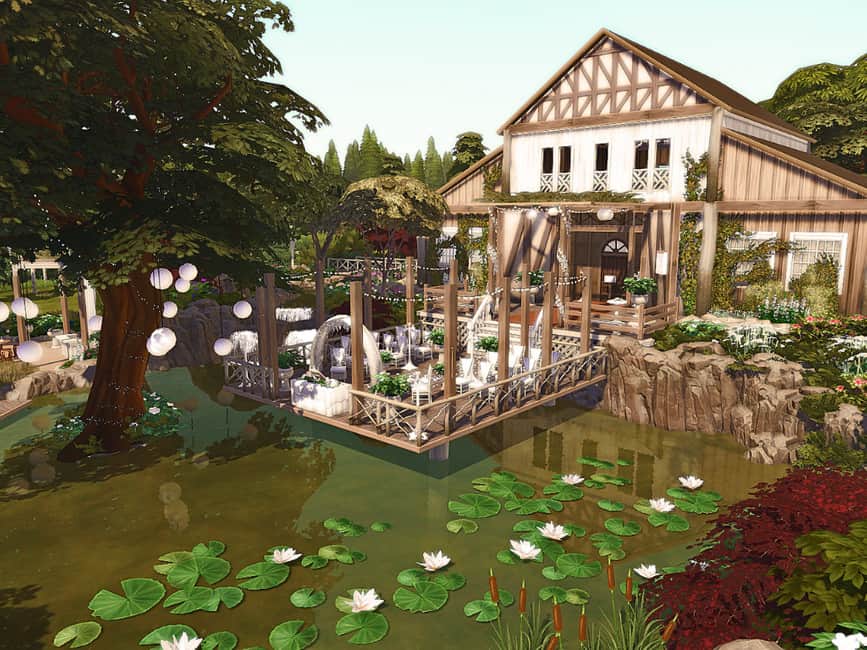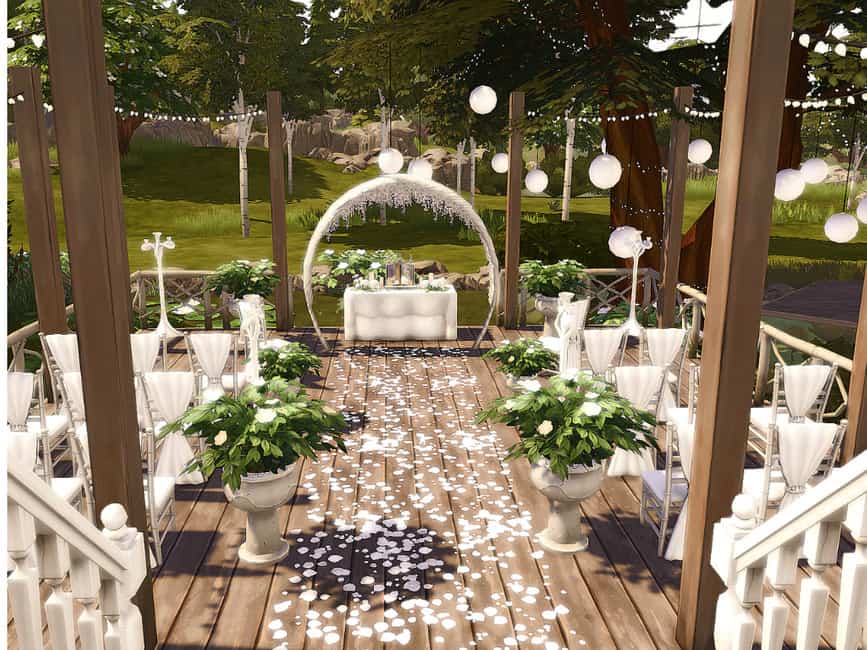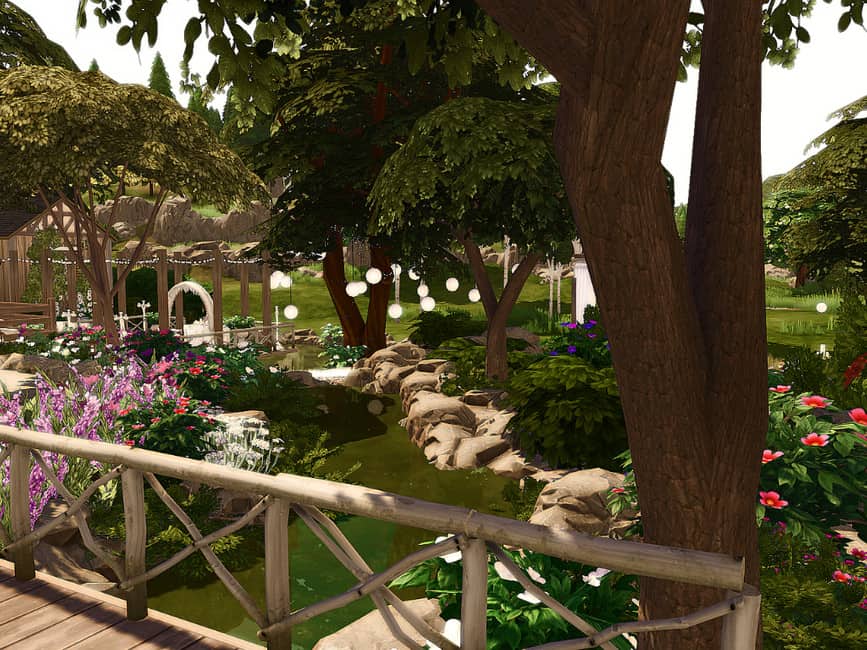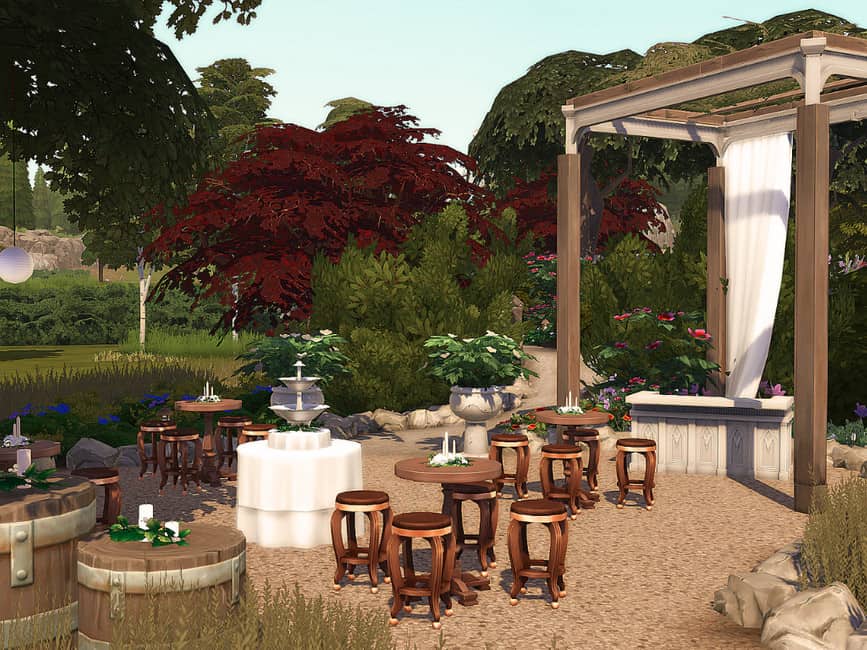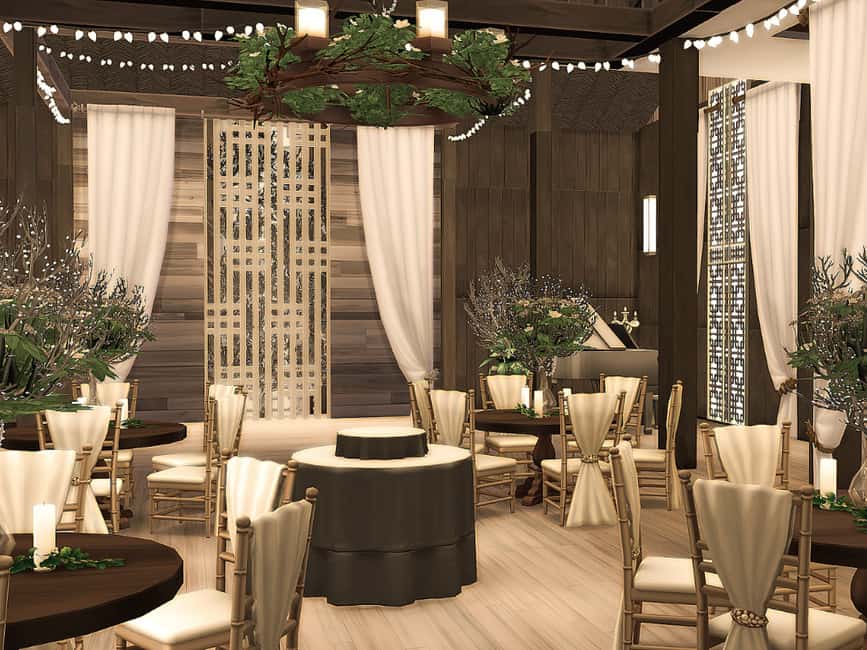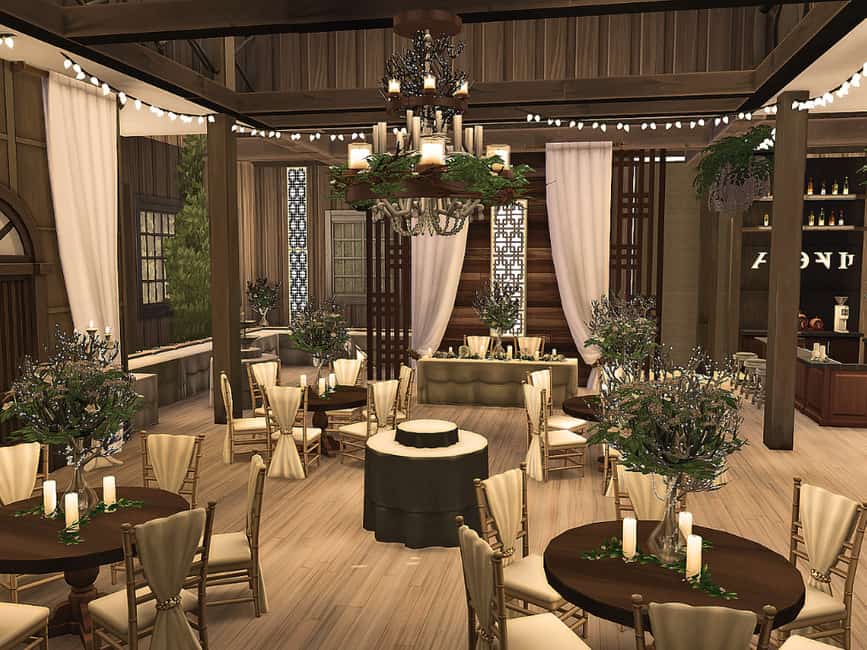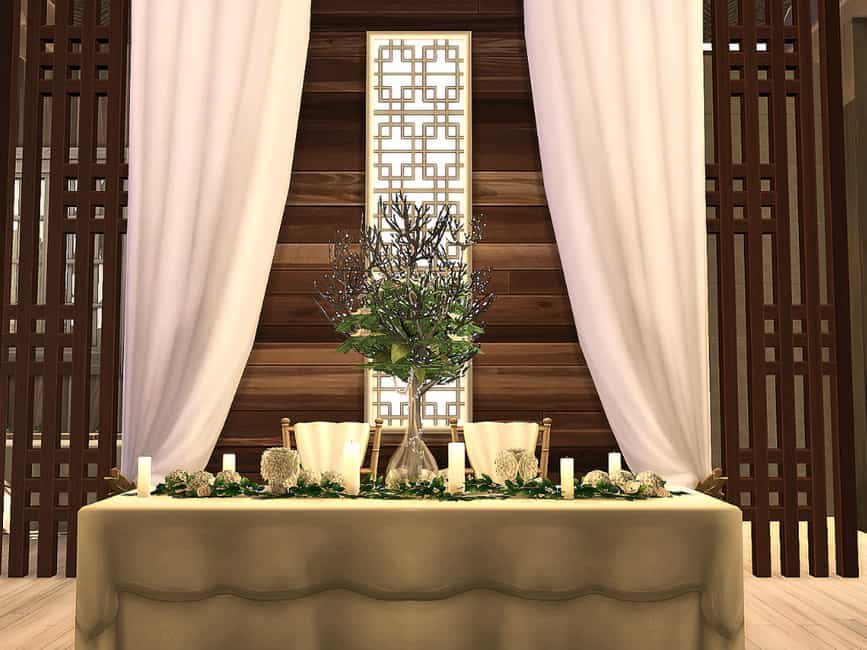 Wedding Barn – No CC Mod
This is a large rustic style wedding barn on a large property, surrounded by a lot of nature.
Specials:
– A small pond that flows over a waterfall into a small lake.
– Above the lake there is a platform with chairs and a wedding arch for the wedding ceremony.
– In the barn there are many tables with chairs, a long row of tables for the buffet, a dance floor with piano and a music system and a bar.
– In the two separate houses there is a kitchen, a small living room and several toilets for guests and staff.
– Outside there are also different seating areas. One of them is located downstairs next to the lake and includes an additional bar (used for the official reception of the wedding guests).
Style: rustic/wedding
Lot Size: 64×64 (Windenburg)
Bedrooms: 0
Bathrooms : 3 (With many toilets)
No CC
Check out my YouTube channel and Instagram account: Sarina_Sims
There I show you pictures and videos of my houses.
This is my contribution for The Sims Resource Theme-Challenge with the theme "Farming". For this challenge I built you a big wedding barn.
I have saved this lot as a community lot (bar).
!! Please place the house only in build mode ! Before you place it, the cheat bb.moveobjects on must be activated (always enter the cheat in build mode!). If the cheat was not entered correctly, some objects may be missing or moved (That could block the Sims' path) !!
Your game should be completely updated.
My Basegame Version:
Basegame (Digital Deluxe Edition)
Packs installed:
E/P
Get To Work
Get Together
City Living
Cats & Dogs
Seasons
Get Famous
Island Living
Discover University
Eco Lifestyle
G/P
Outdoor Retreat
Spa Day
Dine Out
Vampires
Parenthood
Jungle Adventure
Strangerville
Realm of Magic
S/P
Luxury Party Stuff
Perfect Patio Stuff
Cool Kitchen Stuff
Spooky Stuff
Movie Hangout Stuff
Romantic Garden Stuff
Kids Room Stuff
Backyard Stuff
Vintage Glamour Stuff
Bowling Night Stuff
Fitness Stuff
Toddlers Stuff
Laundry Day Stuff
Moschino Stuff
Tiny Living Stuff
Cheats I've used:
testingcheats true
bb.moveobjects on
bb.showhiddenobjects
bb.showliveeditobjects
bb.ignoregameplayunlocksentitlement
Debug Objects: Enter debug into the search bar after activating the cheat bb.showliveeditobjects.
Many objects, are game-integrated debug objects and can be unlocked with this cheat. These objects are No CC. Your Game should be completly updated, to get these objects.
Value: 343818
Furnished: Fully
Decorated: Throughout
Stories: 2
Lot Size: Other
Custom content: No CC used