YouTuber Career Mod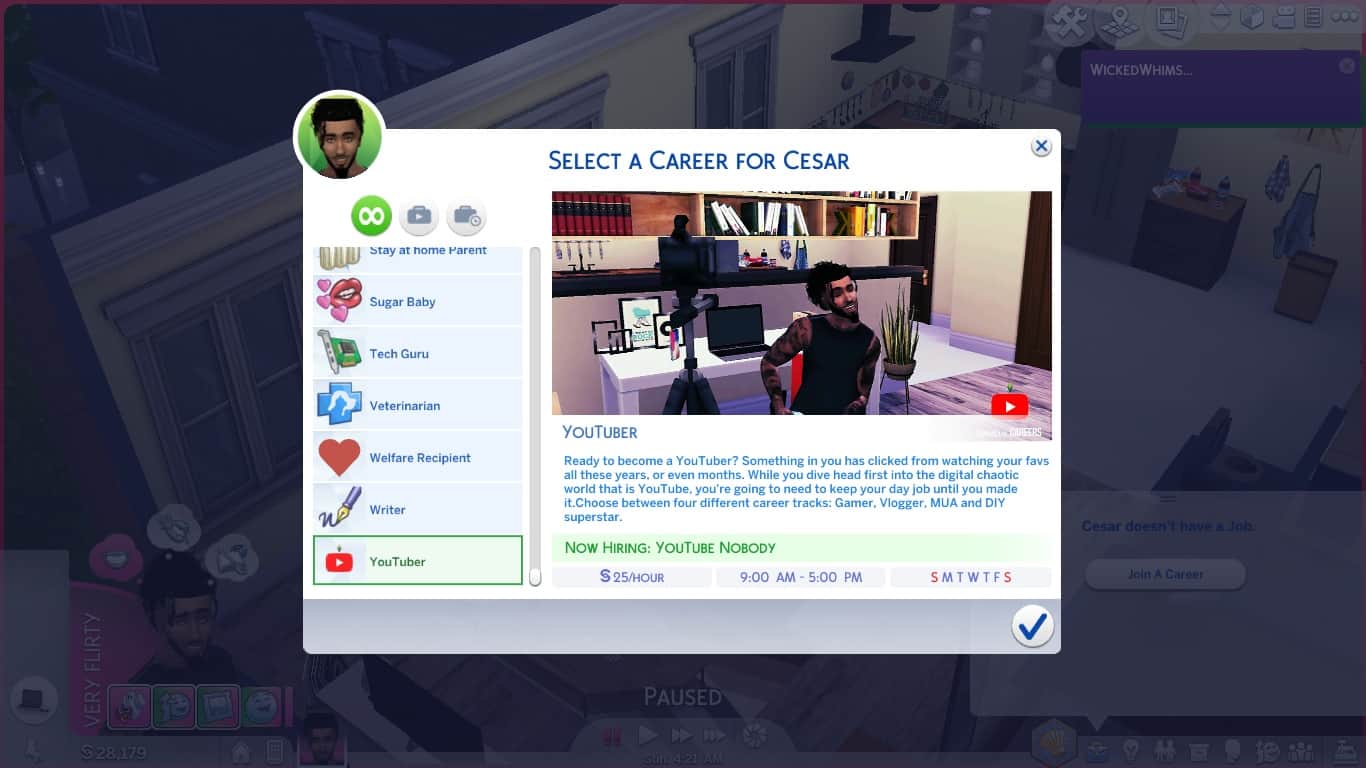 YouTuber Career Mod
MADE IN MOD CONSTRUCTOR V4
Use MC Command Center to promote.
This adds the rabbit hole career for your Sims 4 game. I made the career, levels, money, and workdays depending on the difficulty it is to make money. When your sims first start out, they will struggle. However, they will start out with that new channel daily hustle.
The following levels touch on
Gaming
Writing
Charisma
Handiness
Wellness (occasional workout/diet/healthy eating vlog)
Video Gaming
Cooking
Painting
As a YouTuber, you learn a lot of skills. Even though the money increased per hour, the number of hours/days you work decreases. Mainly to simulate you uploading a video every now and then. Except for daily vlogger.
Starter (1-5)
YouTube Nobody
One hit Wonder
Copper Play Button
MCM Partner
SWAG Branded
Career Tracks
Gamer (6-10)
PC Noob
Streamer
Daily Uploader
Tagline Genius
Prestige Gamer
Vlogger (6-10)
Viner
Prank Wars Vlogger
Unbox Therapy
Vlogger
Daily Vlogger
DIY
Hot Glue Gun Mess
Creative Weirdo
Hacks Master
DIY Superstar
[Something] DIY
MUA
Fenty Beauty Counter Rep
Brand Tester
Makeup Brand Collab
Personal Makeup Artist
MUA
Cooking
One Pan Cook
Made from TV/Movies
Remixed Recipe Cook
Guest Host Cook
Master Cook
FX Makeup Artist
NYX Face Awards
Halloween Royalty
FX on a Budget
Workshop Personality
Glam & Gore
Languages: English