5 New Write in Journal Interacions Mod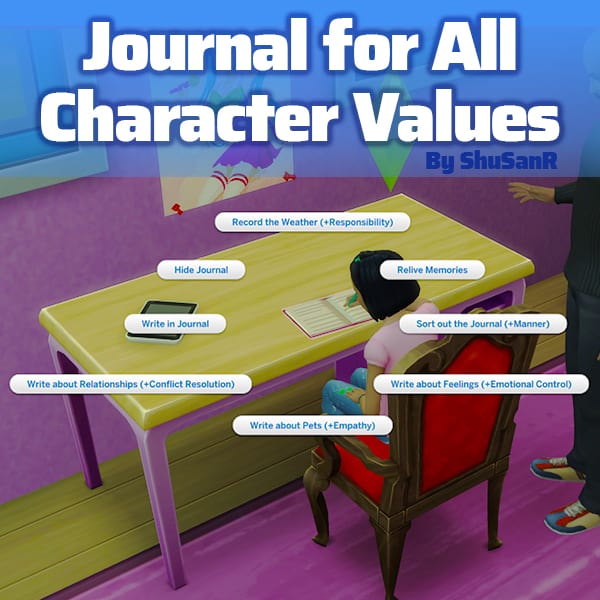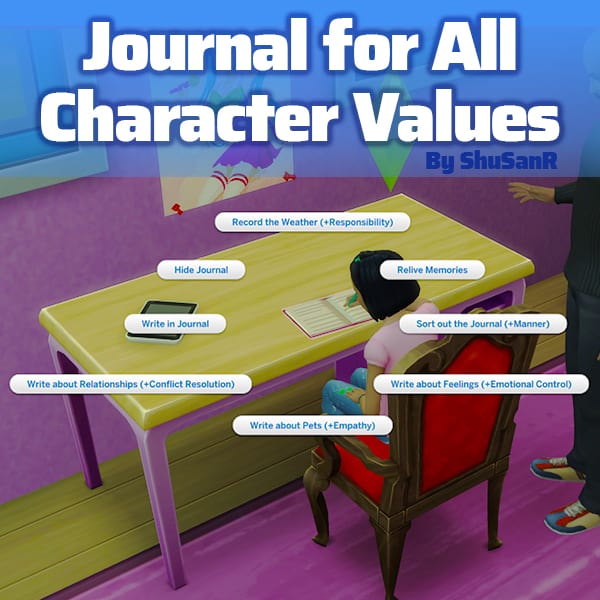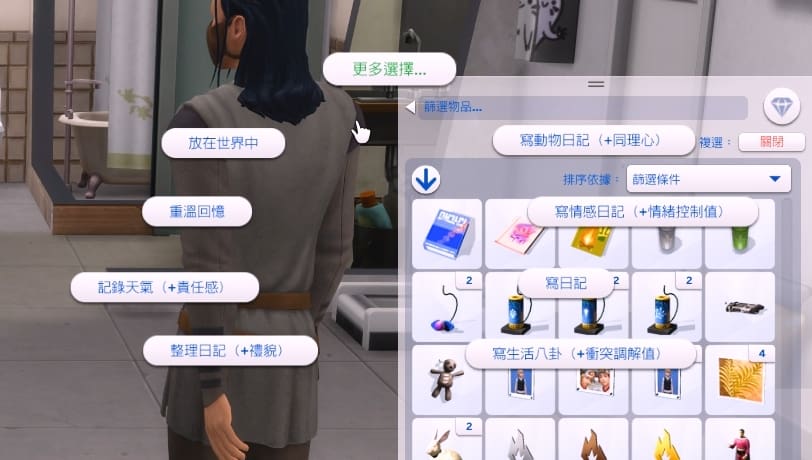 5 New Write in Journal Interacions Mod
Write in Journal can increase emotional control in-game, I want to expand the interaction, so I made this mod to add 5 new interactions for 'Write in Journal'.
Record the weather + Responsibility
Sort Out the Journal + Manners
Write about Feelings + Emotional Control (2x faster)
Write about Pets + Empathy
Write about Relationships + Conflict Resolution
The mod needs XML Injector to run with, https://scumbumbomods.com/xml-injector/
All the increases are at the rate of 2x of the original Write in Journal (from the original 0.09 to 1.8 point per minute)
Only for Teens and Children.
>LANGUAGES<
English&Chinese
French translation by Kimikosoma
>INSTALLATION<
*This mod needs XMLinjector by Scumbumbo*
1)Download the latest version of XMLinjector , unzip the file, and put the .ts4script file into your Mods folder(Don't put it into any other subfolder).
2)Download this mod and put the .package file(s) into your Mods folder.