ABO Blood Grouping System: Blood Type MOD V1.0 Mod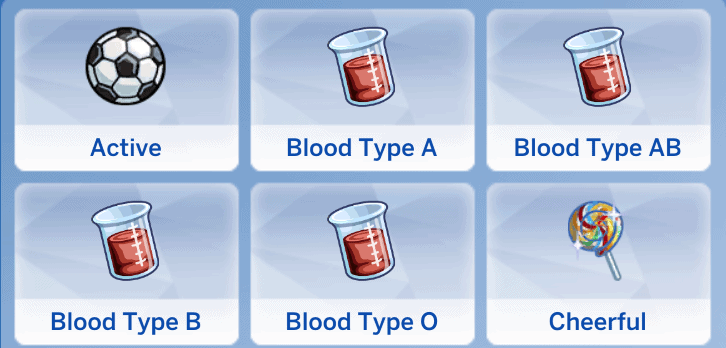 ABO Blood Grouping System: Blood Type MOD V1.0 Mod
4 New Blood Type Traits:
Blood Type A
Blood Type B
Blood Type O
Blood Type AB
New Interactions:
-Brag About Being Rarest Type
-Bond Over Blood Types
-Joke About Luck
-Be Arrogant
-Brag About Being 2nd-Rarest Blood Type!
-Be Cool Towards Sim
-Be Friendly
-Tell Blood Type B Pun!
-Brag About Being Universial Donor
-Tell To Not Force To Donate Blood
-O-Surprise Surprise!!! Tell About Being Most Common Type
-Convince To Donate Blood
-Make Blood Type A Pun
-Bond Over Common Blood Types
-Brag About Being A-mazing!
-Brag About Blood Type Matching With First Letter In Alphabet!
Plus A New Blood Donor Unpaid Career!
5 Levels:
-New Donor
-Getting Up There!
-Medical Legend
-Medically Precious
-Hero(ine)
Additional Credits:
Made using TS4 MOD CONSTRUCTOR by Zerbu!!!