BlandCo kitchen and bar recolors Mod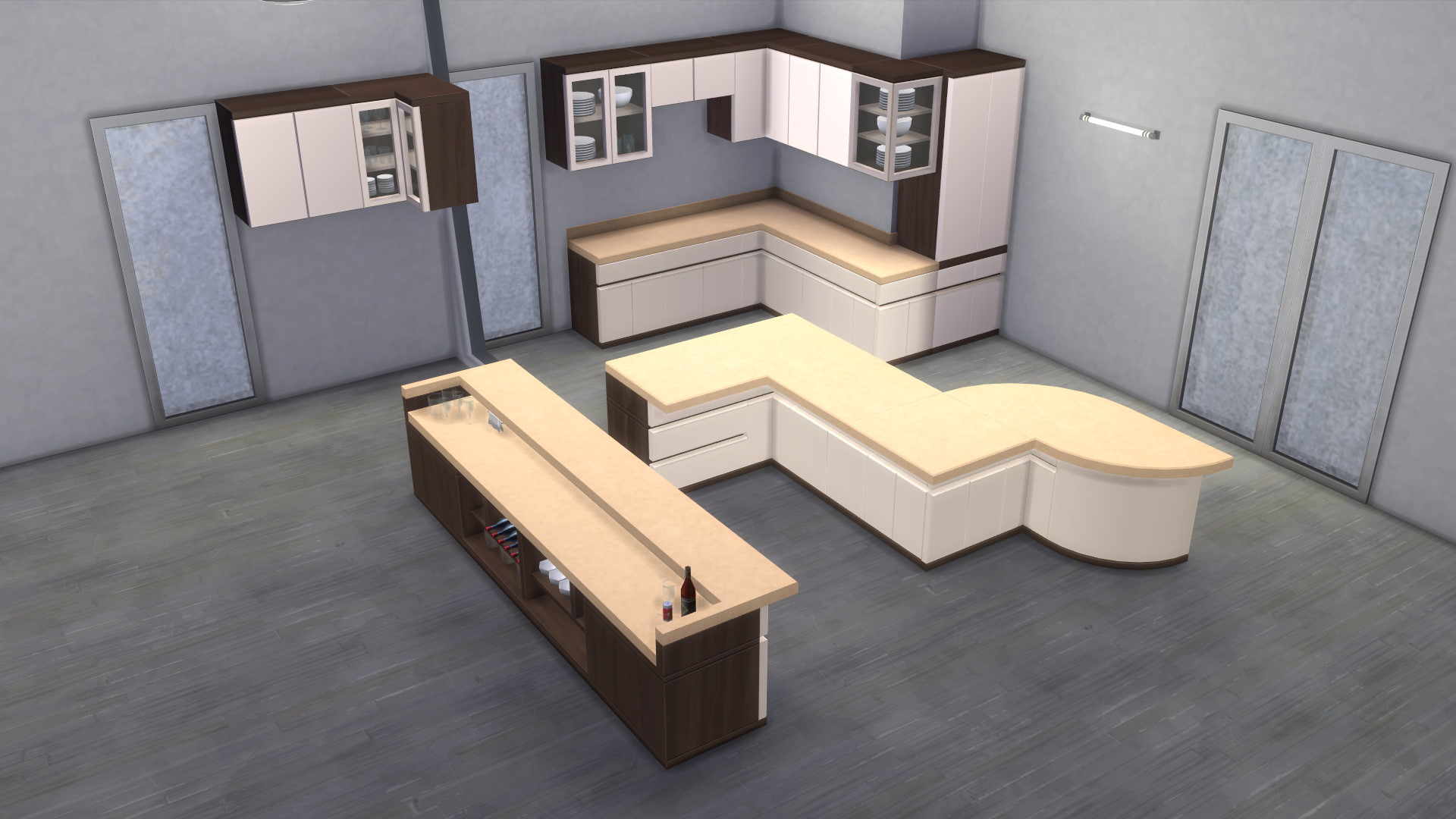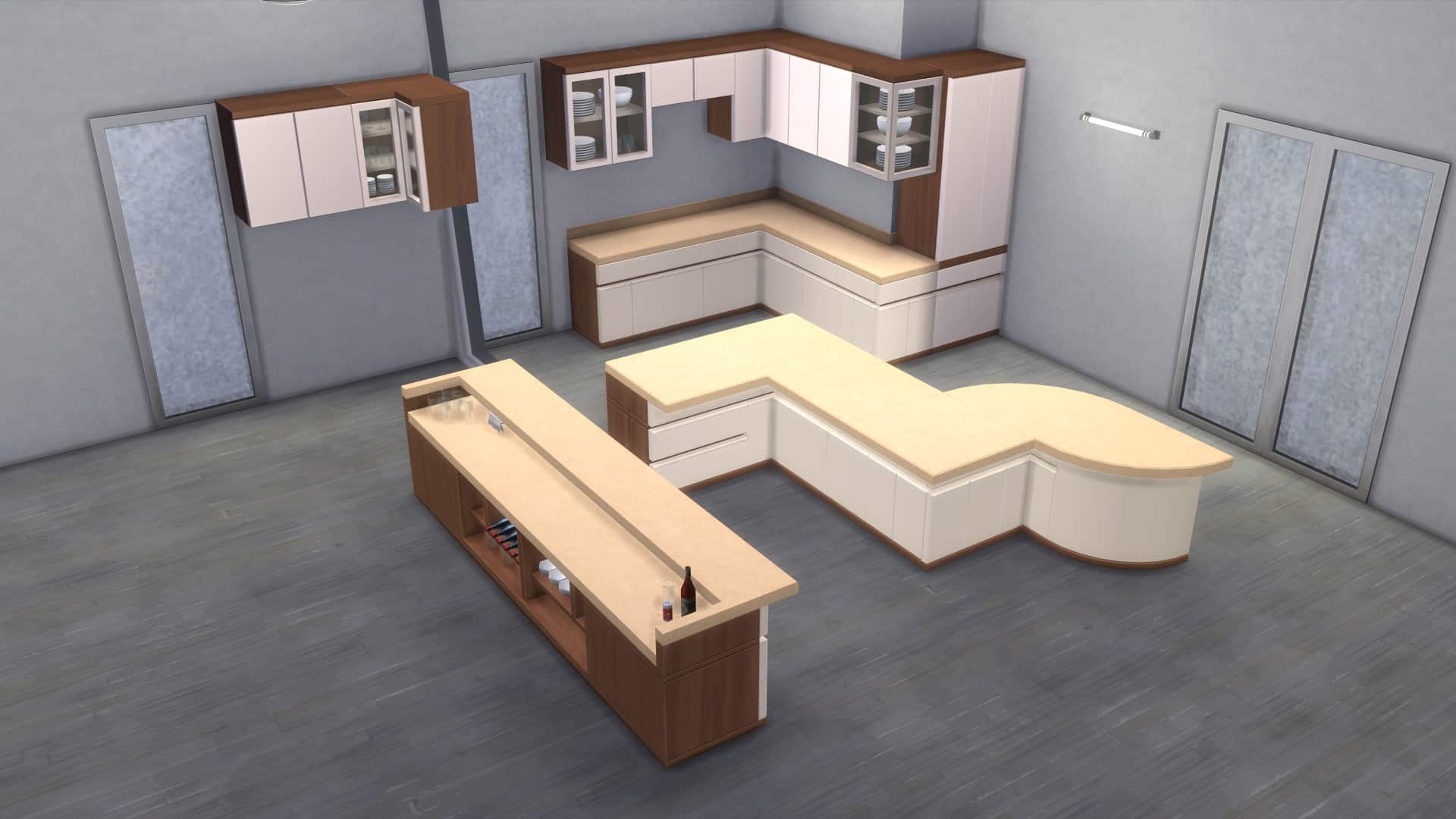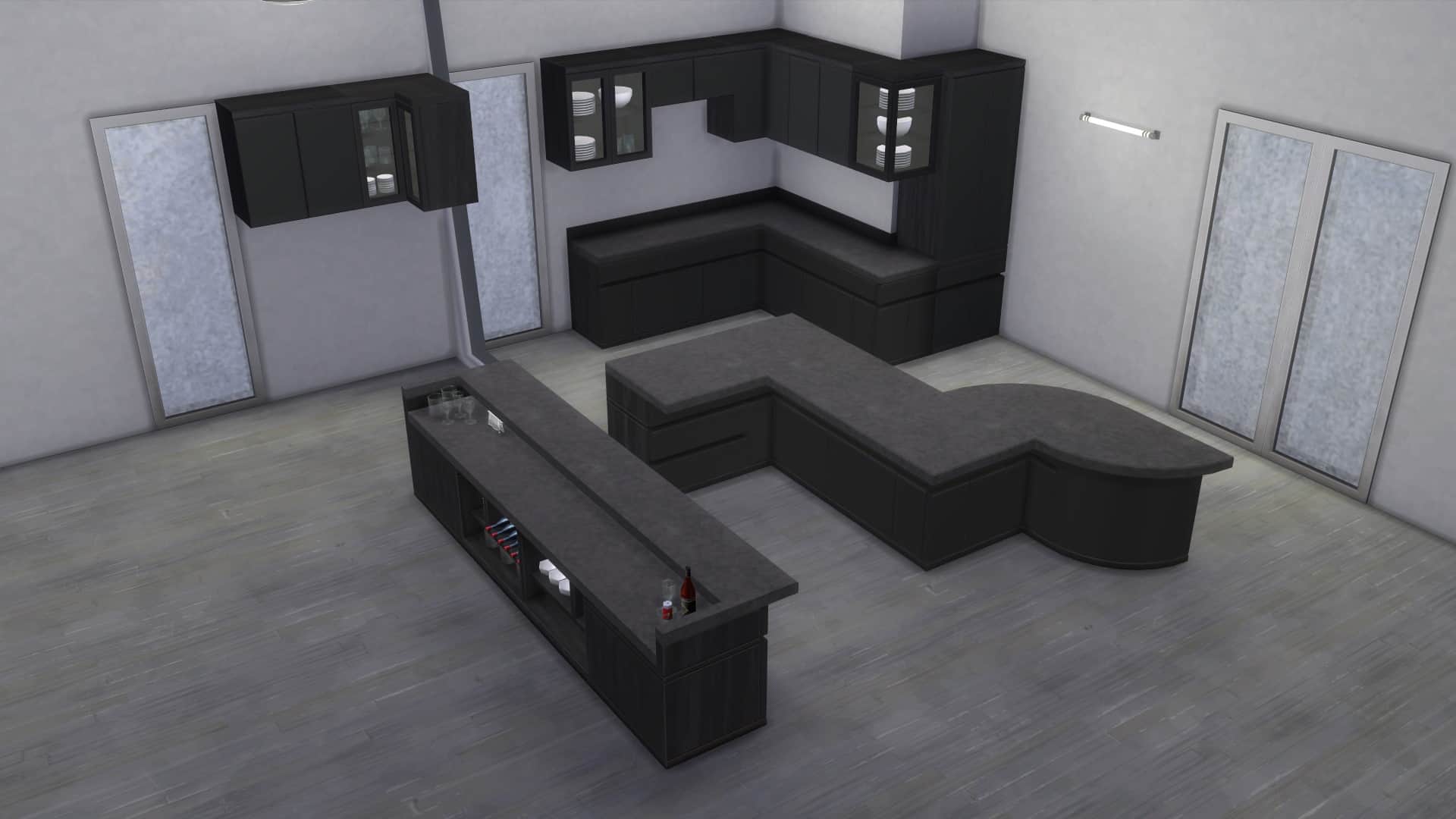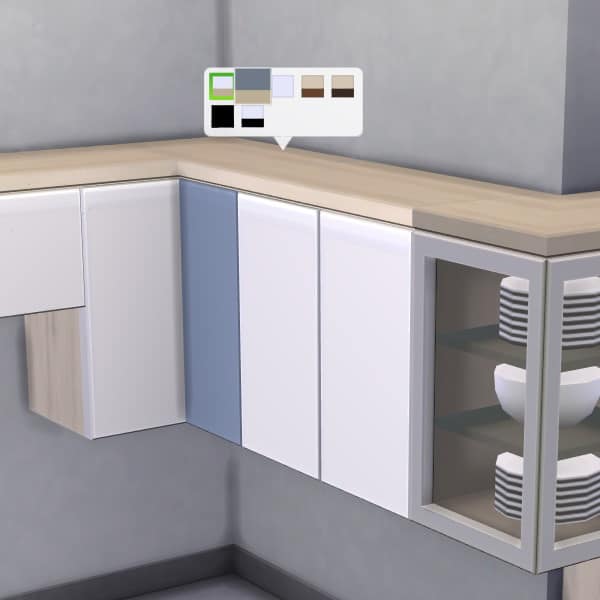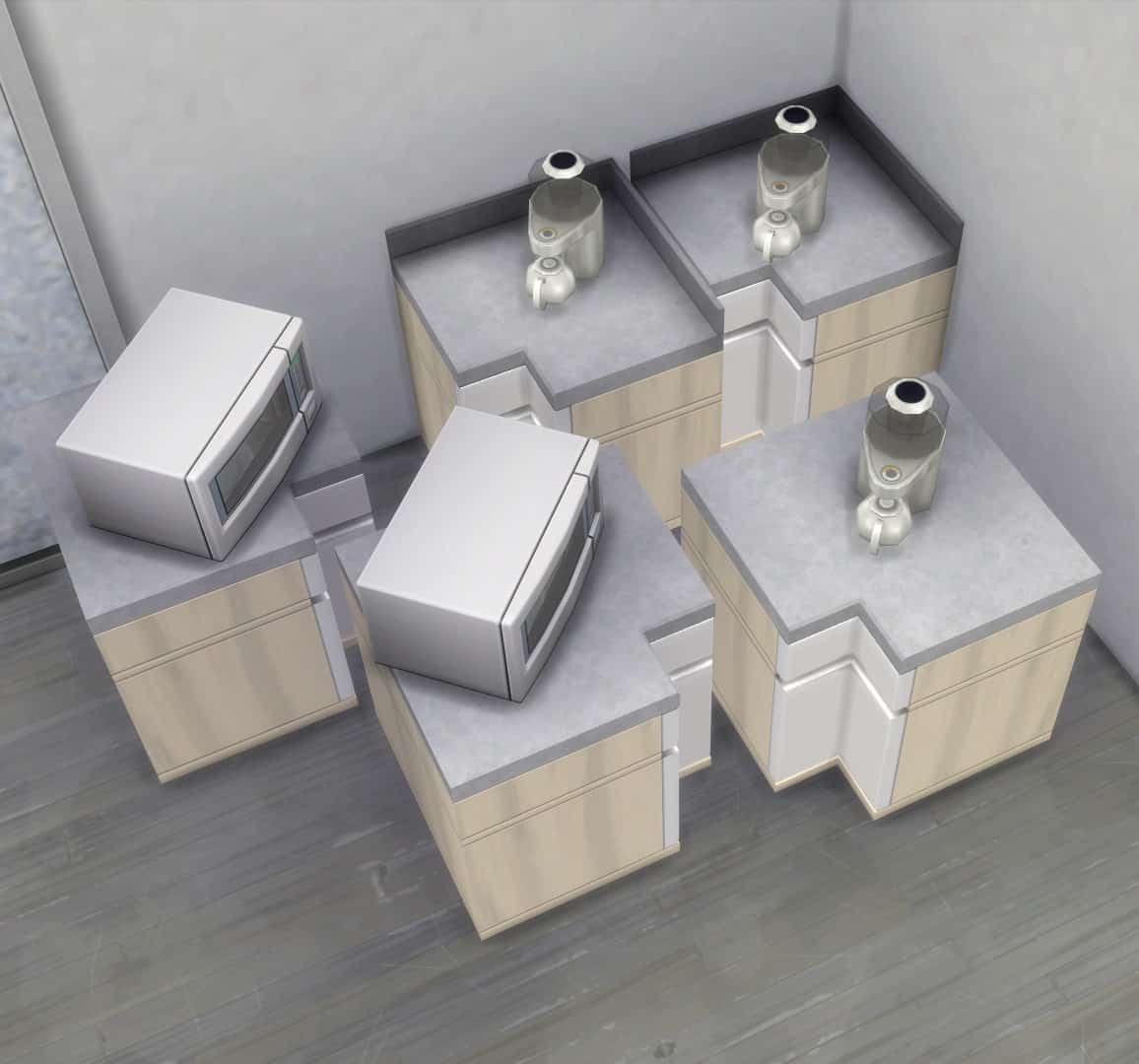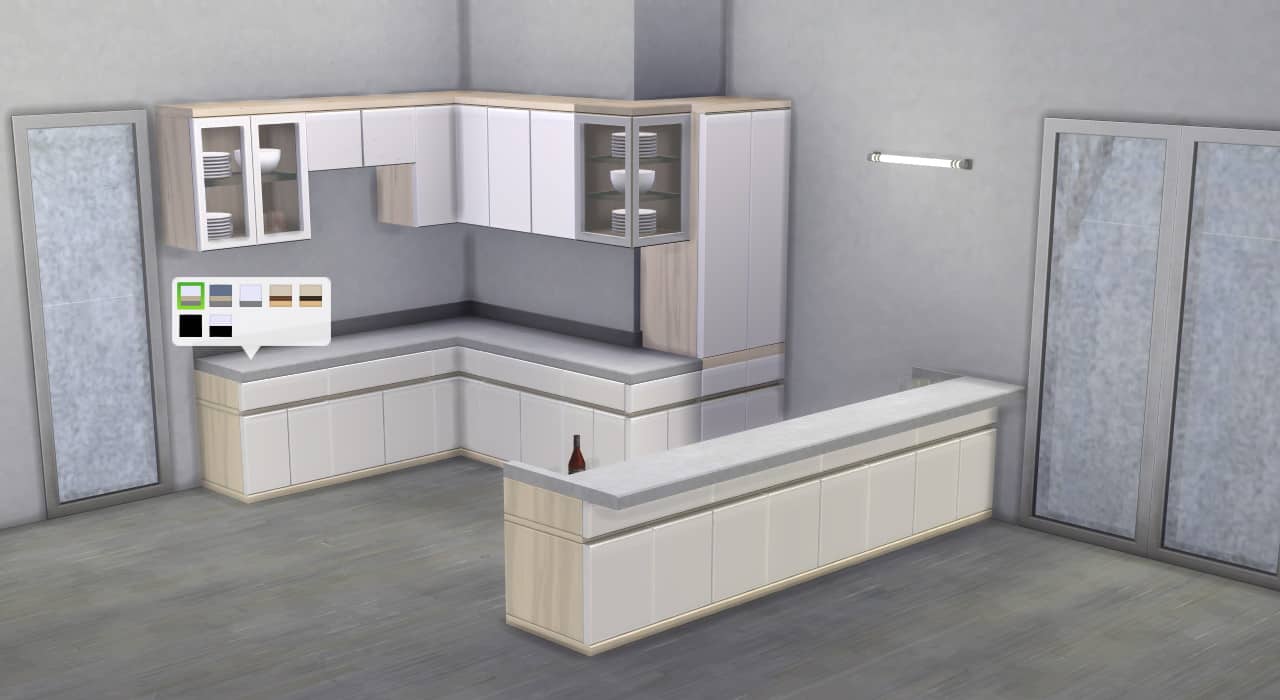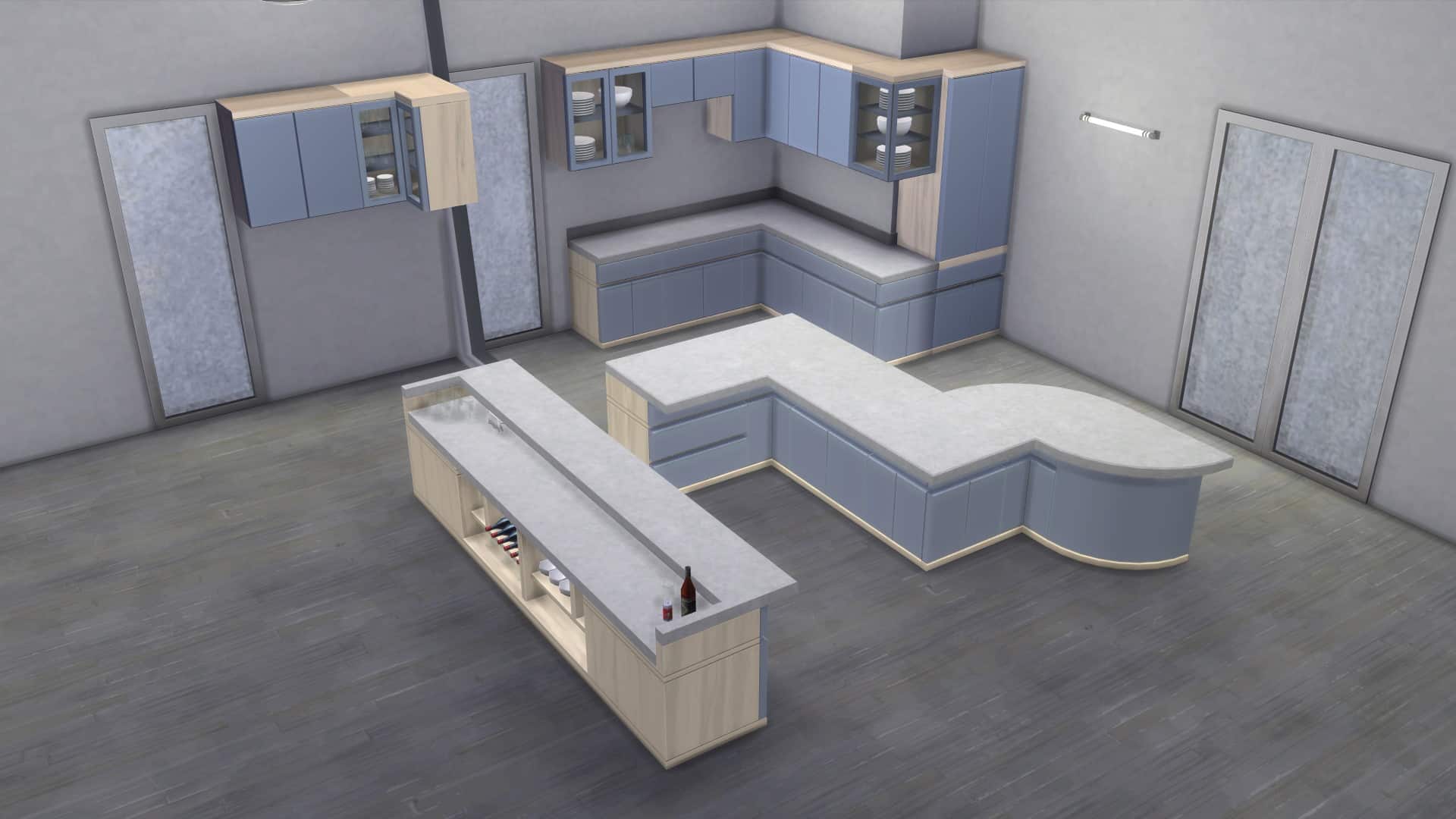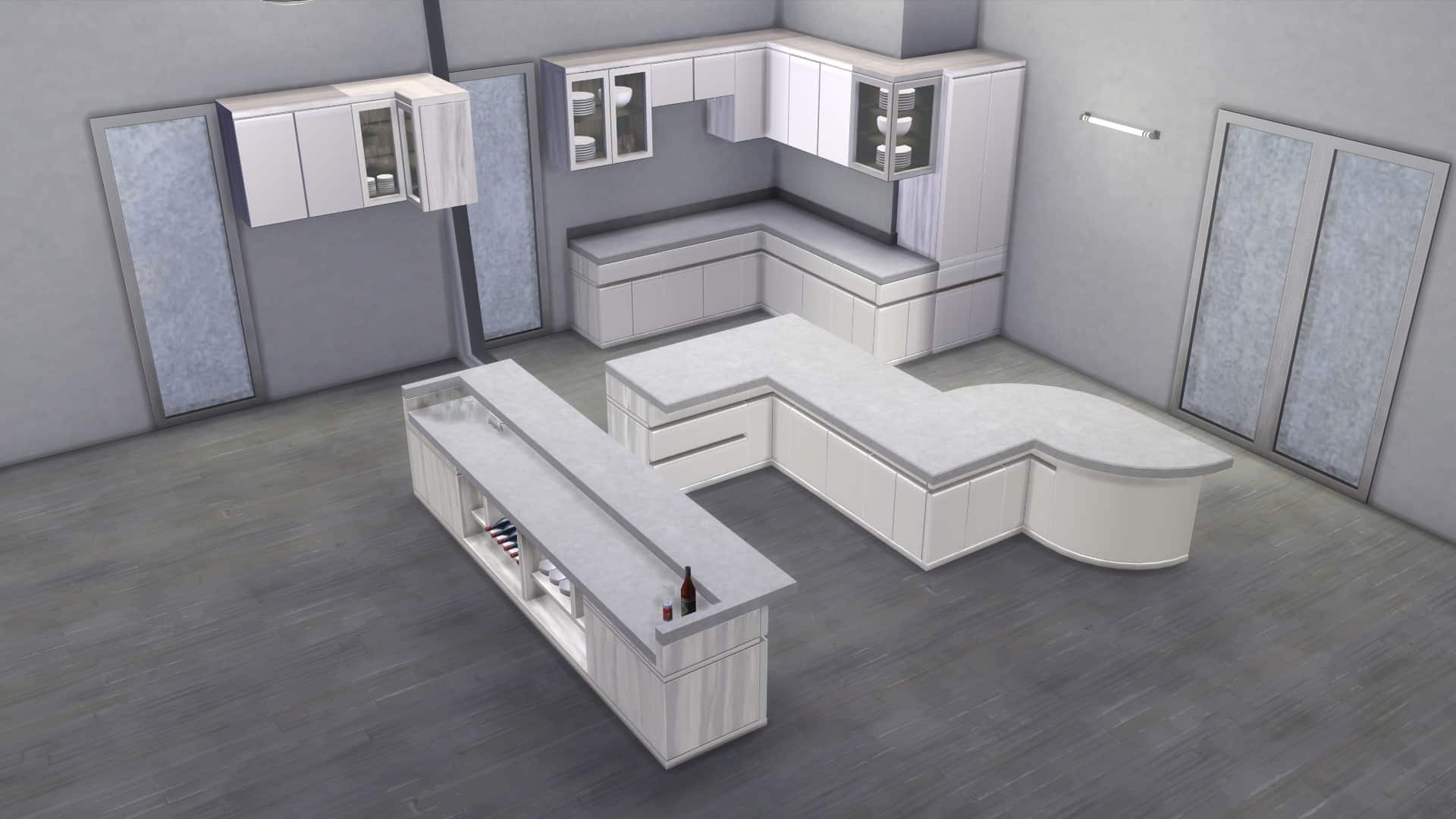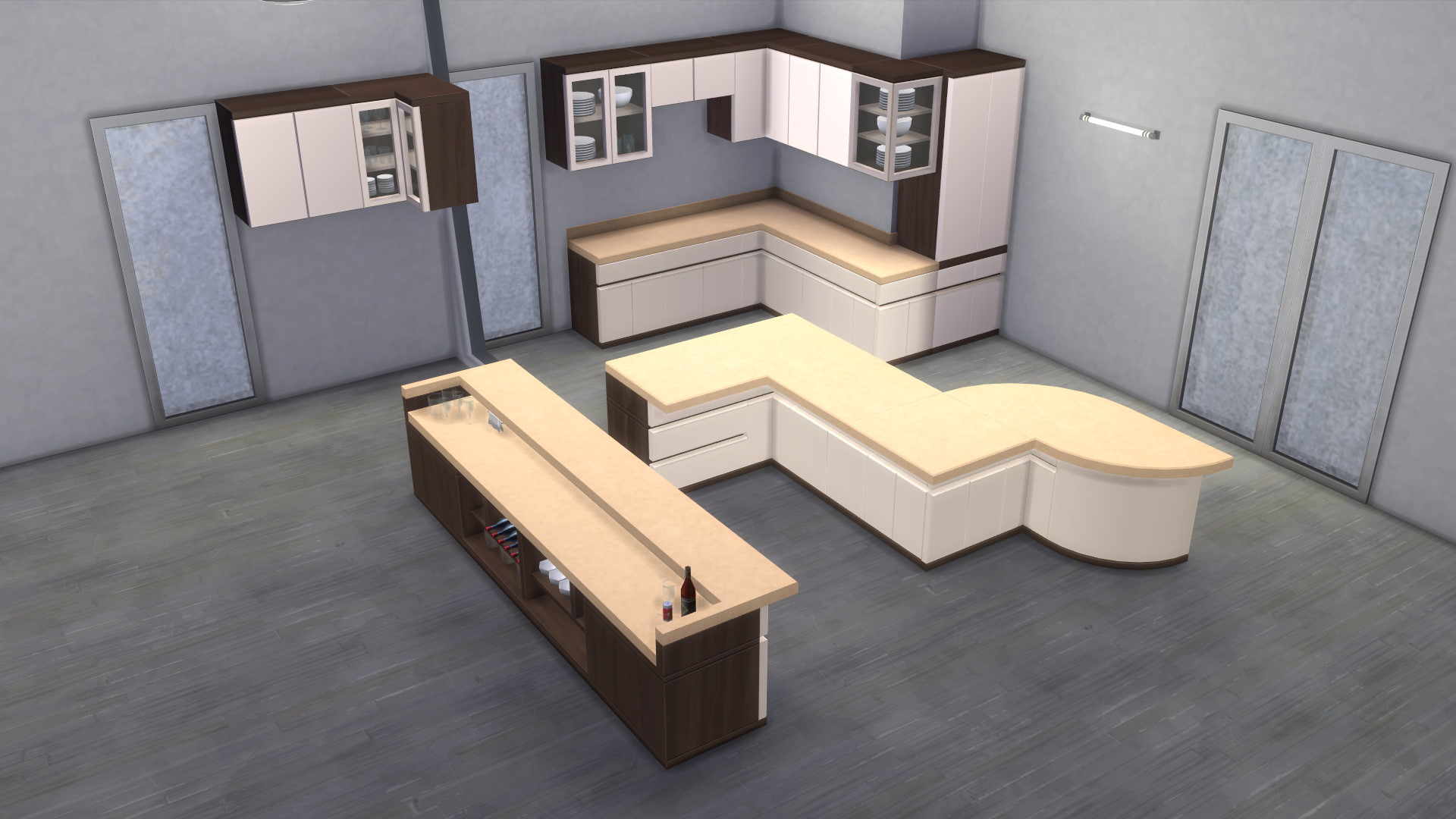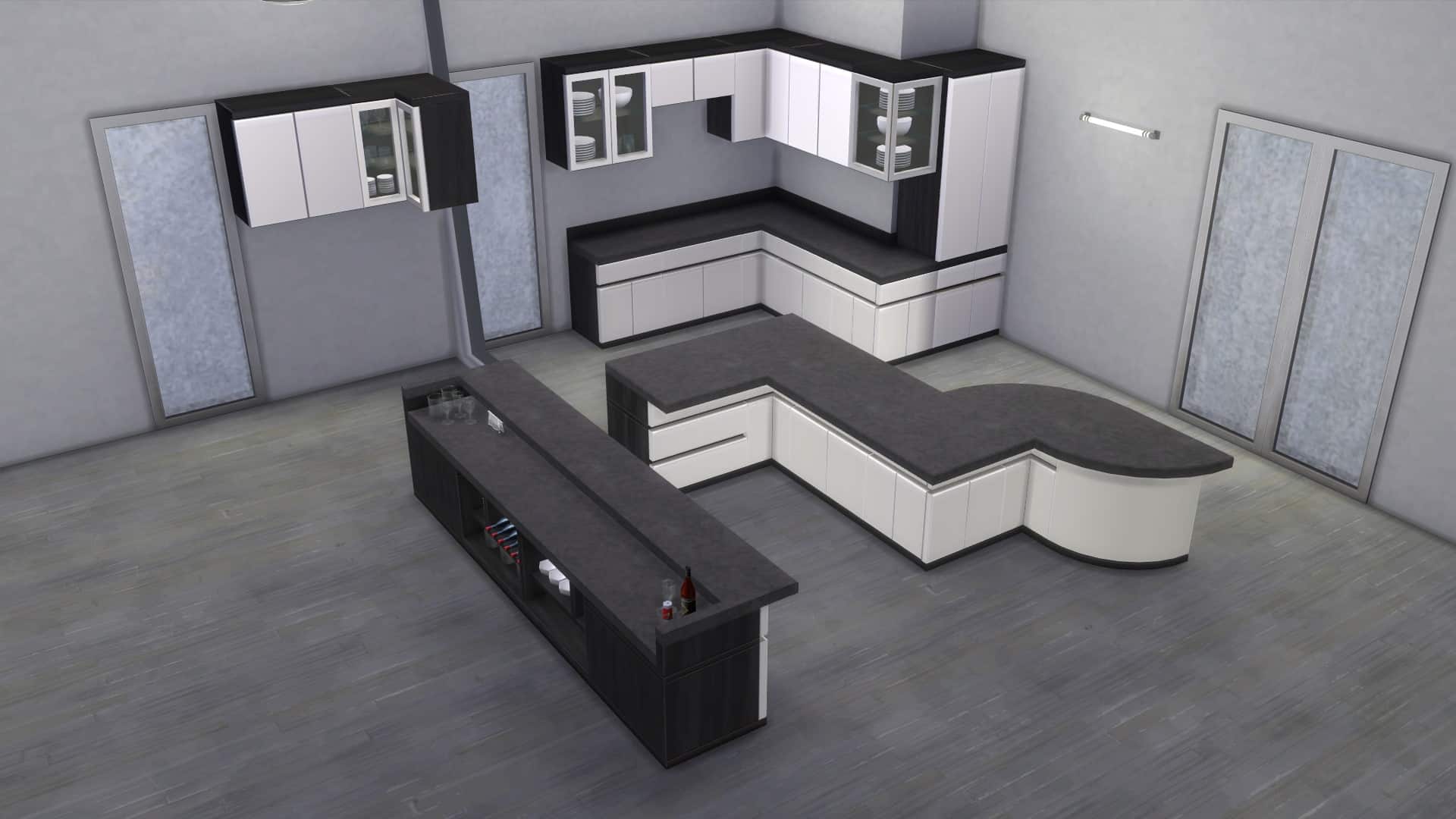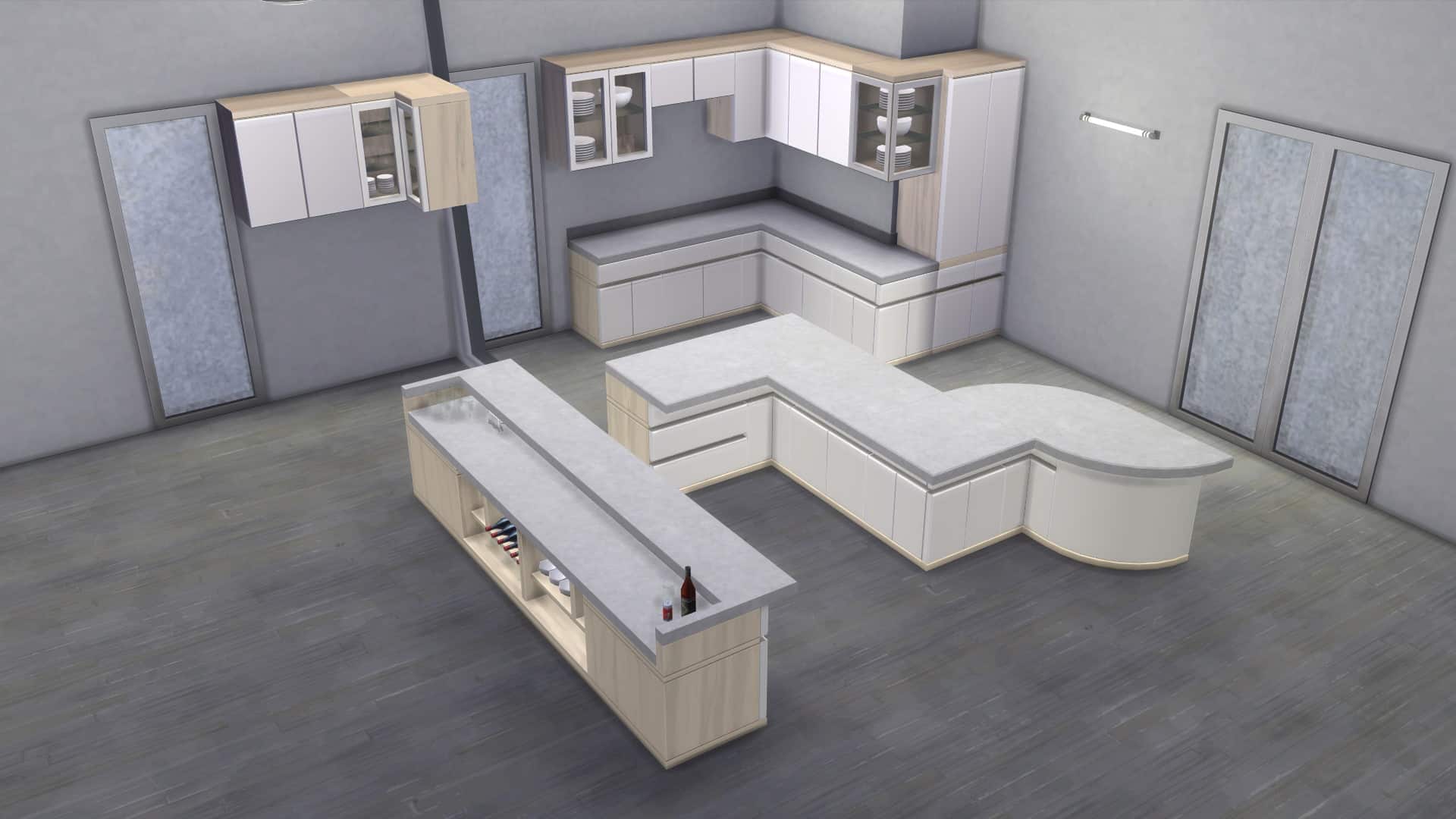 BlandCo kitchen and bar recolors Mod
Recolors (standalone or override) of the BlandCo kitchen and The Sloop bar.
Description
The BlandCo kitchen (and the matching Sloop bar) is my favorite for how sleek and modern it looks. It looks more high-end than the expensive ones, doesn't it? Well, with these recolors, it surely will!
You can select a variant (although both work side by side, I don't see why you'd want to install both):
either the override, which overrides the original objects, but also offers an extra slot so you can place the smaller appliances more in the middle of the corner counter
or the standalone, which adds new objects to the catalog (recolors only, no meshes), leaving the original ones untouched, so you could use this with another mod that alters the meshes (and adds more slots to the countertop for example)
Both have all the color swatches you can see in this mod's image gallery. If you pick the override, then the following color swatches will be changed:
electric blue and white wood –> white panel and light wood
gray one –> white one
hot pink panel (and black countertop) –> light panel (and orange countertop)
black variant's ugly gray top –> black top
plus a new swatch: black and white
the bar will have new colors for the deco as well as the changes above (white bowls and towel, red and gold bottles, etc)
Corner trick: I personally don't use the corner cabinet (since I don't like how it looks and I always have lighting issues with it), and prefer to place two straight cabinets, one over the other, using "bb.moveobjects on" cheat.
This image shows both the new slot and the original slot, which is still there, I didn't remove it, so you can use it for larger appliances likes microwave ovens.
Known issues
Lighting on the cabinets might be wonky, but that's how Maxis did it. This isn't a bug I made. Try putting lights around the cabinets in different positions to get the result you want.
Thumbnails in the catalog don't always show correctly. You can try deleting your cache folders (see "Installation" section) or just ignore it. I don't have time to create every modular thumbnail and insert them, because Maxis couldn't make them auto-generate properly.
Installation
Extract .zip file into your Mods folder.
Make sure you have Mods enabled in Sims 4 game settings.
Cleanup game cache (delete the "cache" folders from the "DocumentsElectronic ArtsThe Sims 4" folder).
If still unsure google "how to install Sims 4 mods".
Compatibility
Standalone variant – compatible with everything since it's standalone.
Override variant – not compatible with anything that modifies the same objects.
Tested and working with The Sims 4 v1.62.67.1020