Change Motives (CM) by ColonolNutty Mod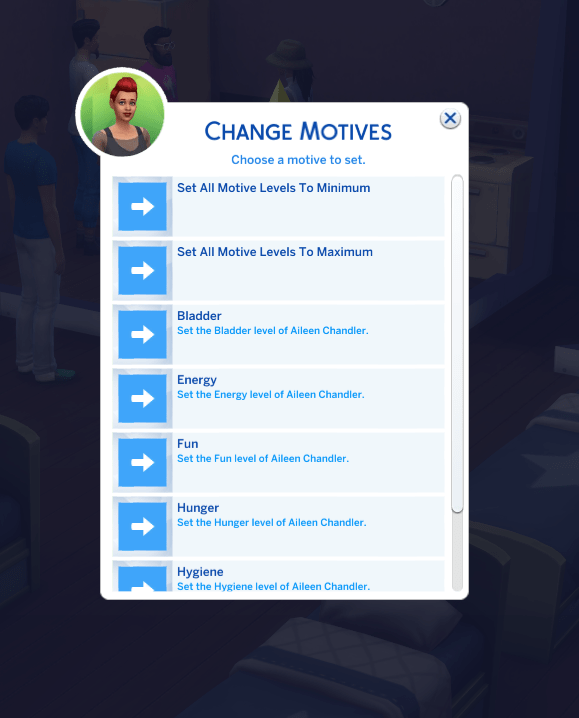 Change Motives (CM) by ColonolNutty Mod
A simple mod that adds an interaction that allows you to set the motive levels of any Sim of your choosing to any level, via an interaction.
Interactions Added:
– Change Motives (SHIFT+CLICK on a Sim -> Change Motives)
Usage:
This mod is intended for use by other Modders that rely on specific Motive levels or it can be used by everybody as a way to cheat the Motives of a Sim to whatever you want.
Note:
In order for the Change Motives interaction to appear, you must perform this command "testingcheats on" in the CTRL+SHIFT+C command box.
Warning:
– If you set all of the motives of a Sim to their Minimum, they will immediately die!