Chicken's Foot House Mod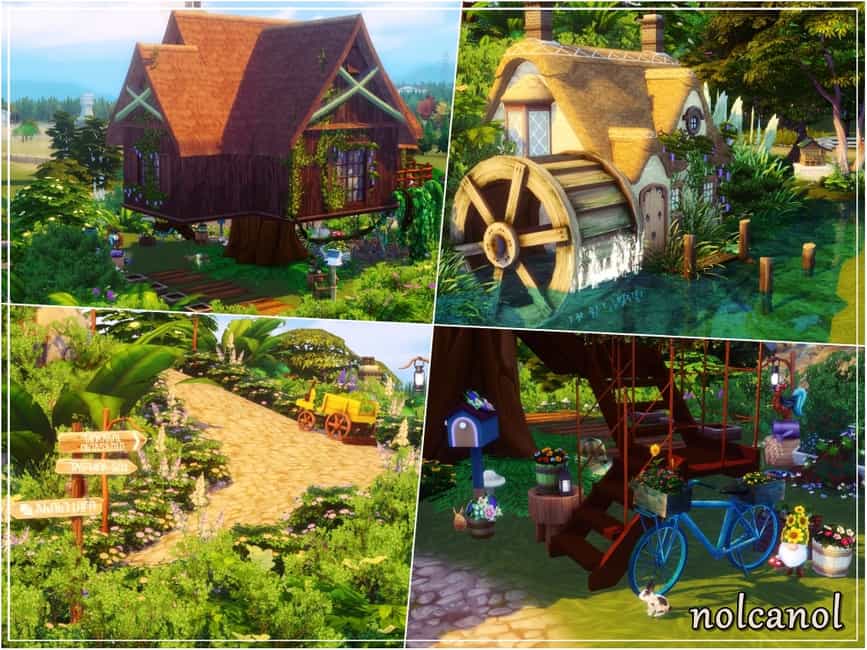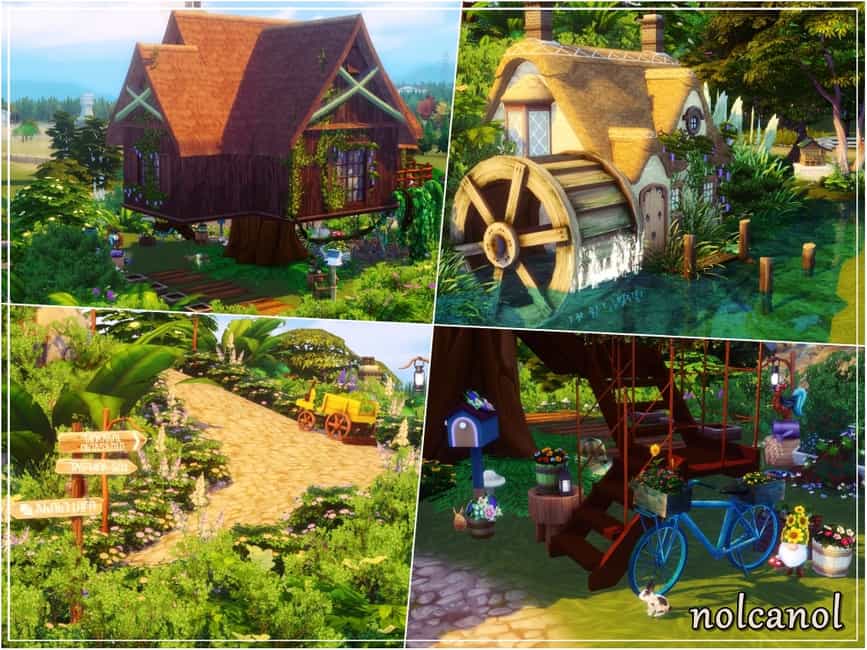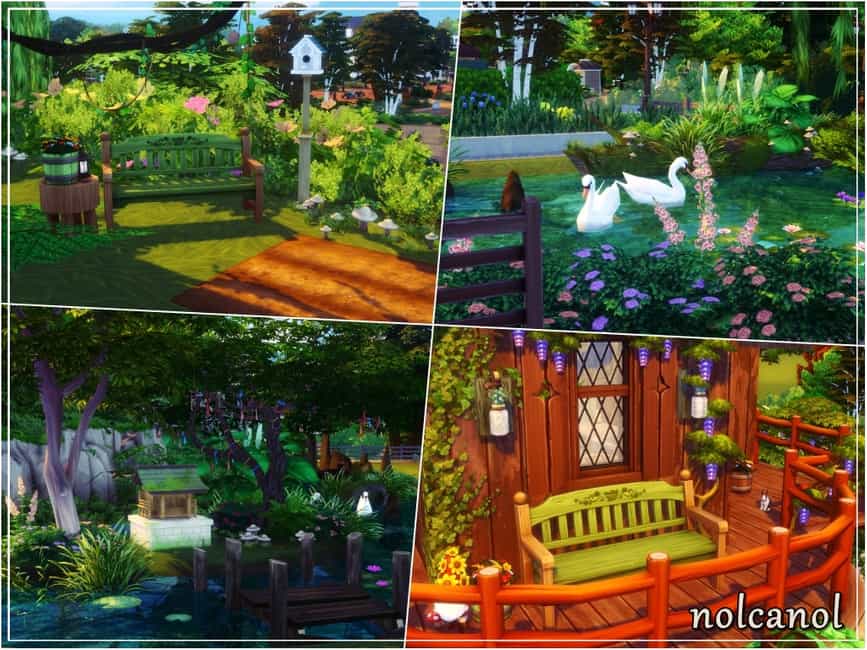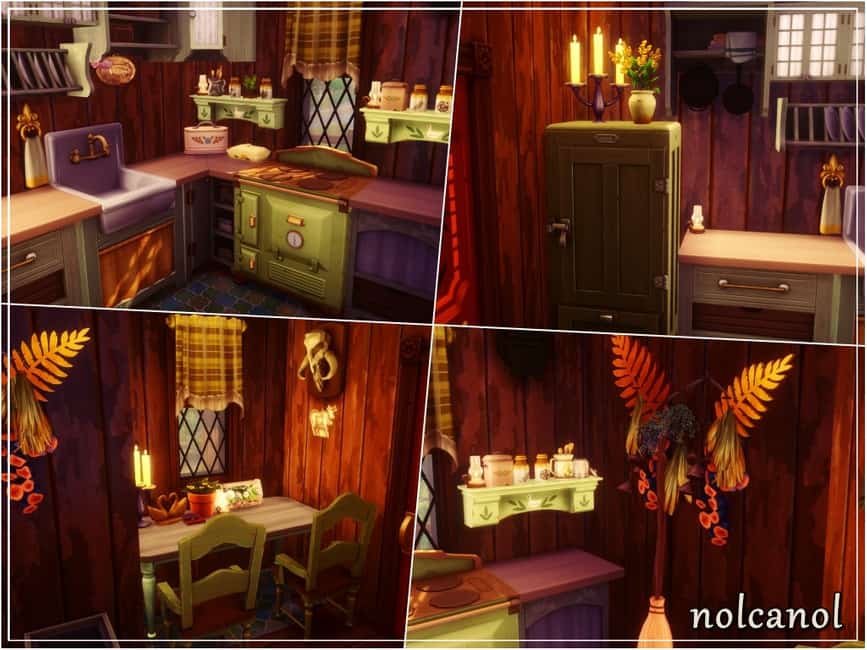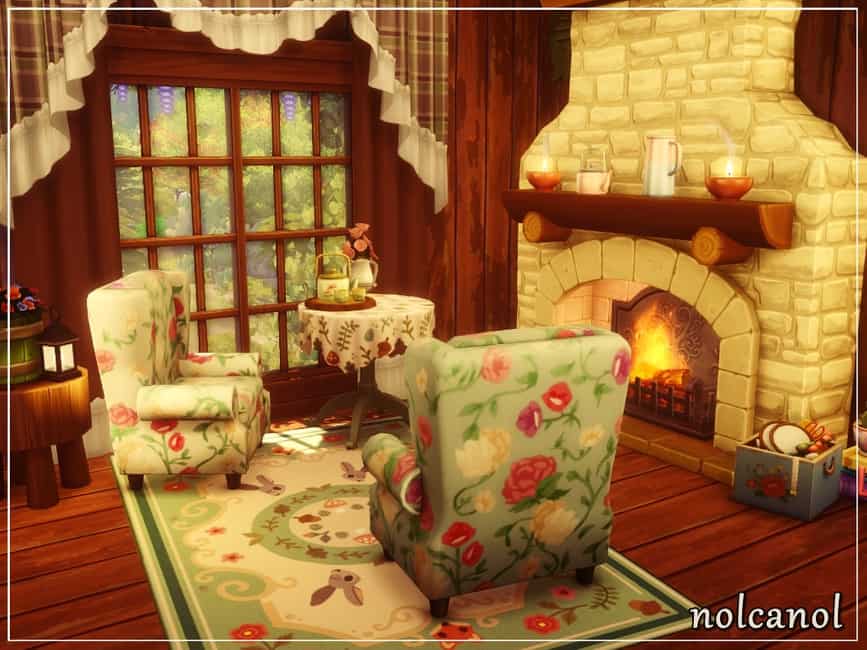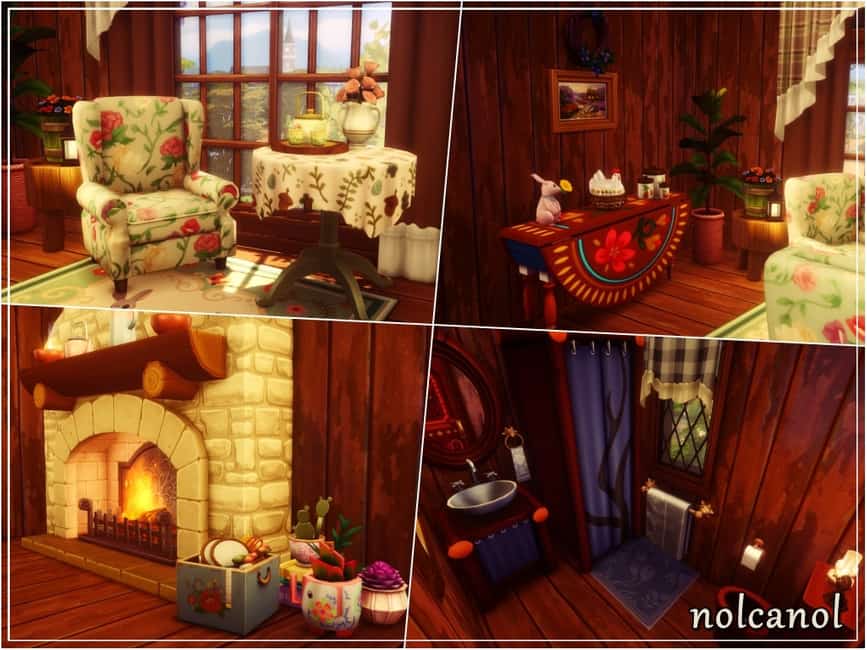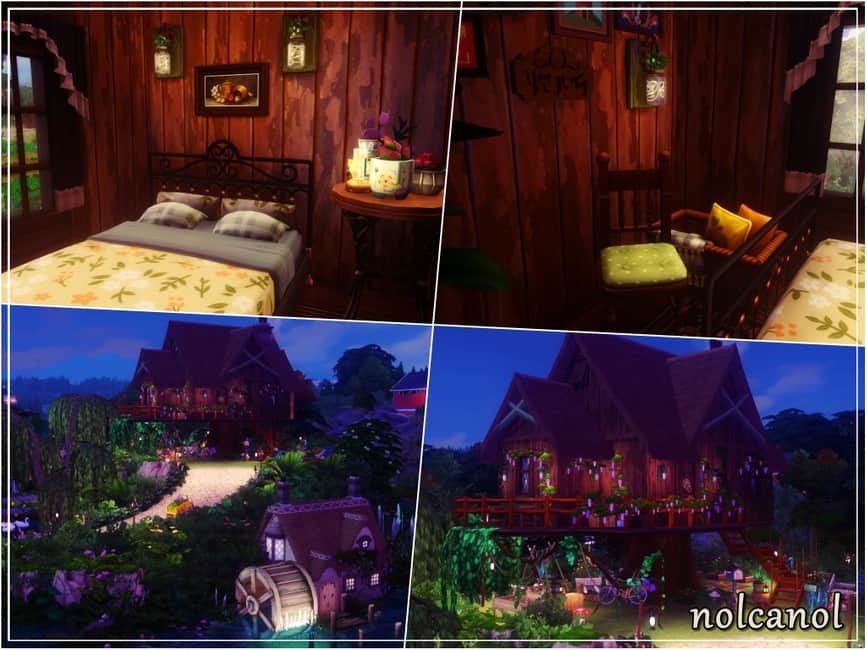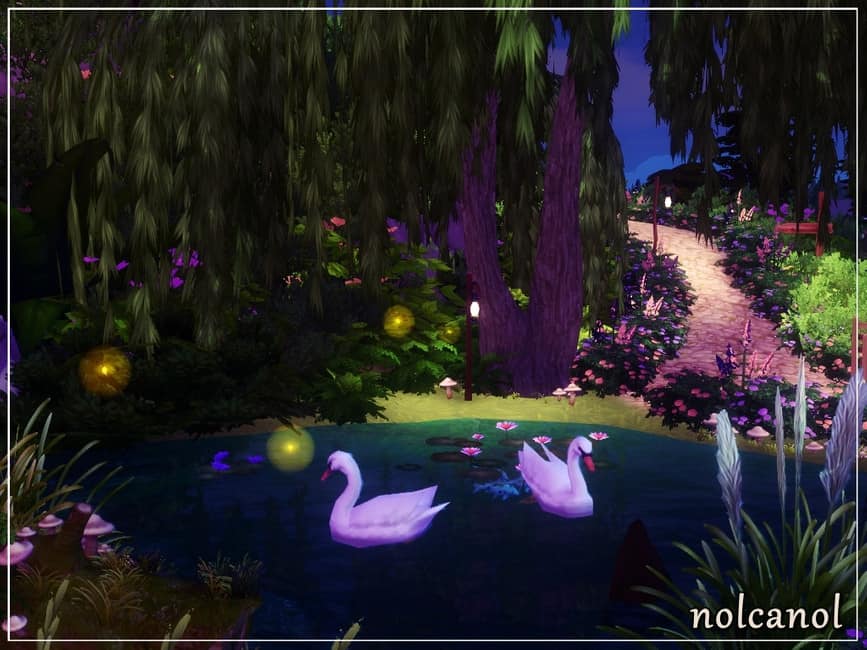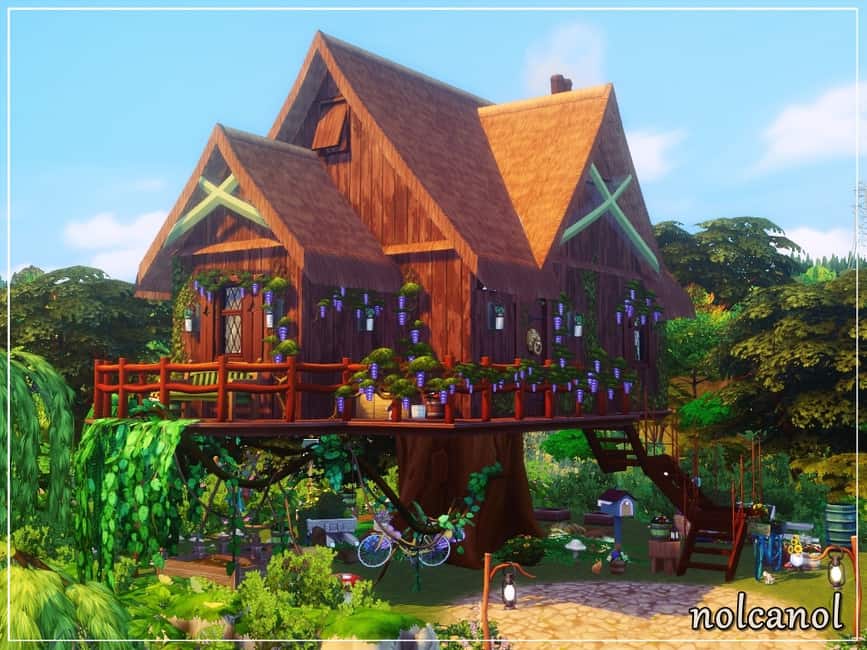 Chicken's Foot House Mod
Chicken's Foot House is an amazing cottage on a hill surrounded by a lake. A lovely stone path with flowering bushes leads to it. The house is placed on a wide tree trunk. There is a garden under the house with flower beds ready for sowing vegetables. The cottage is one-story. It has a cozy living room with comfortable chairs and a fireplace. The kitchen isn't big, but it has a country atmosphere. There is one bed in the bedroom and a shower in the bathroom. Those who love nature will fall in love with this place. Oh, I almost forgot! There is no electricity on the lot.
Lot: 40×40
Value: 37, 347
It has:
– 1 bedroom
– 1 bathroom
– kitchen with dining area
– livingroom with fireplace
– lake, pond
– lots of plants
Used cheats:
– bb.moveobjects on
– bb.showhiddenobjects
– bb.showliveeditobjects
– bb.ignoregameplayunlocksentitlement
My all Packs:
– Get to Work
– Get Together
– City Living
– Cats & Dogs
– Seasons
– Get Famous
– Island Living
– Discover University
– Eco Lifestyle
– Snowy Escape
– Cottage Living
– Outdoor Retreat
– Dine Out
– Vampires
– Parenthood
– Spa Day
– Jungle Adventure
– StrangerVille
– Realm of Magic
– Journey to Batuu
– Dream Home Decorator
– Spooky Stuff
– Movie Hangout Stuff
– Romantic Garden Stuff
– Backyard Stuff
– Vintage Glamour Stuff
– Bowling Night Stuff
– Toddler Stuff
– Laundry Day Stuff
– Perfect Patio Stuff
– Fitness Stuff
– Moschino Stuff
– Tiny Living Stuff
– Nifty Knitting Stuff
– Cool Kitchen Stuff
– Kids Room Stuff
– My First Pet Stuff
– Paranormal Stuff
Kits:
– Country Kitchen Kit
– Bust The Dust Kit
Free:
– Holiday Celebration Stuff
No CC
INSTALLATION GUIDE:
– Download the house
– Unzip files
– Copy all files and paste them into your Tray catalog ([…]My Documents/Electronic Arts/The Sims 4/Tray)
Please, don't reupload my creations and claim as your own.
Value: 37347
Furnished: Fully
Decorated: Throughout
Bedrooms: 1
Bathrooms: 1
Stories: 2
Lot Size: Other
Custom content: No CC used