Dairy Production Mod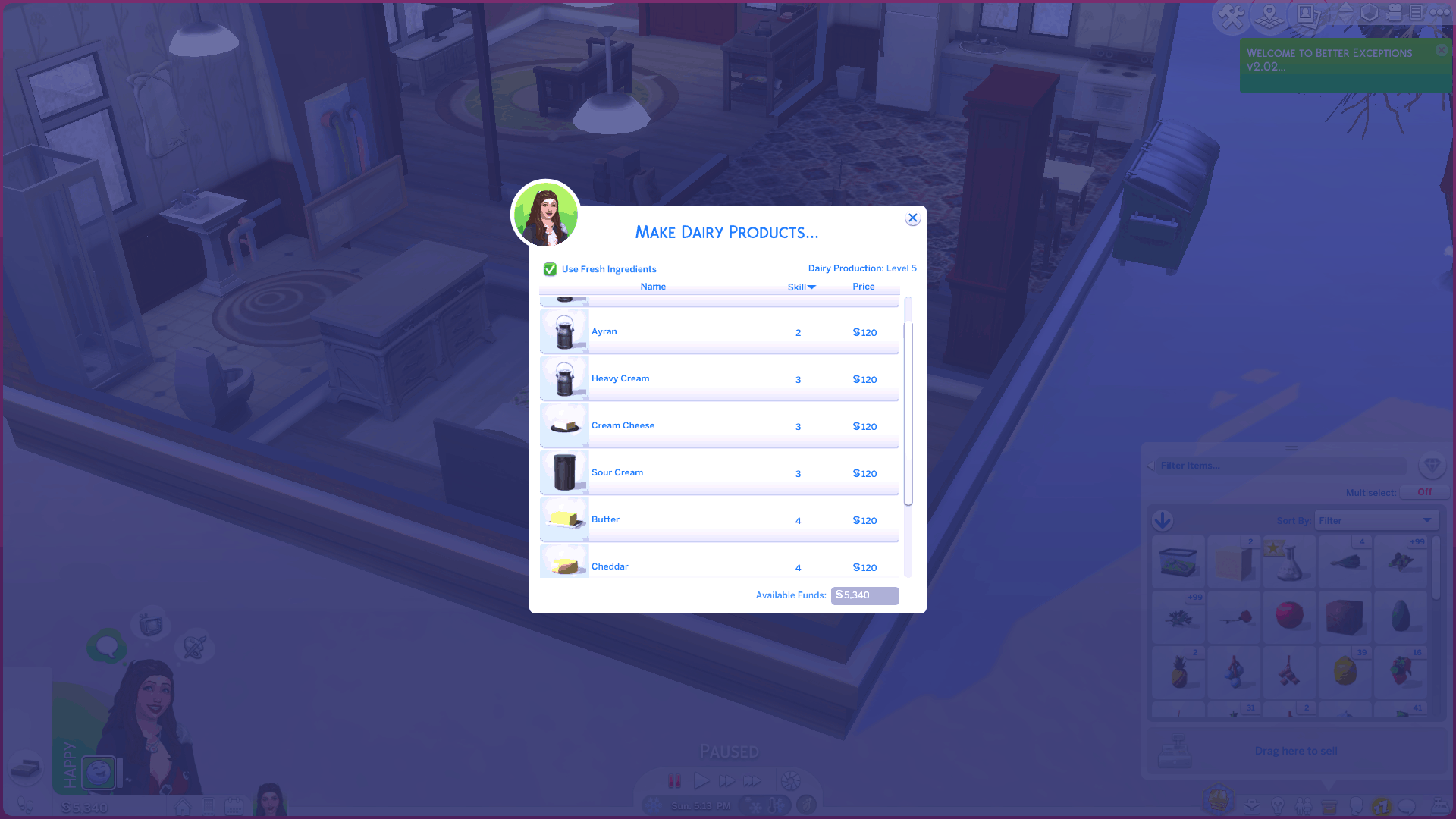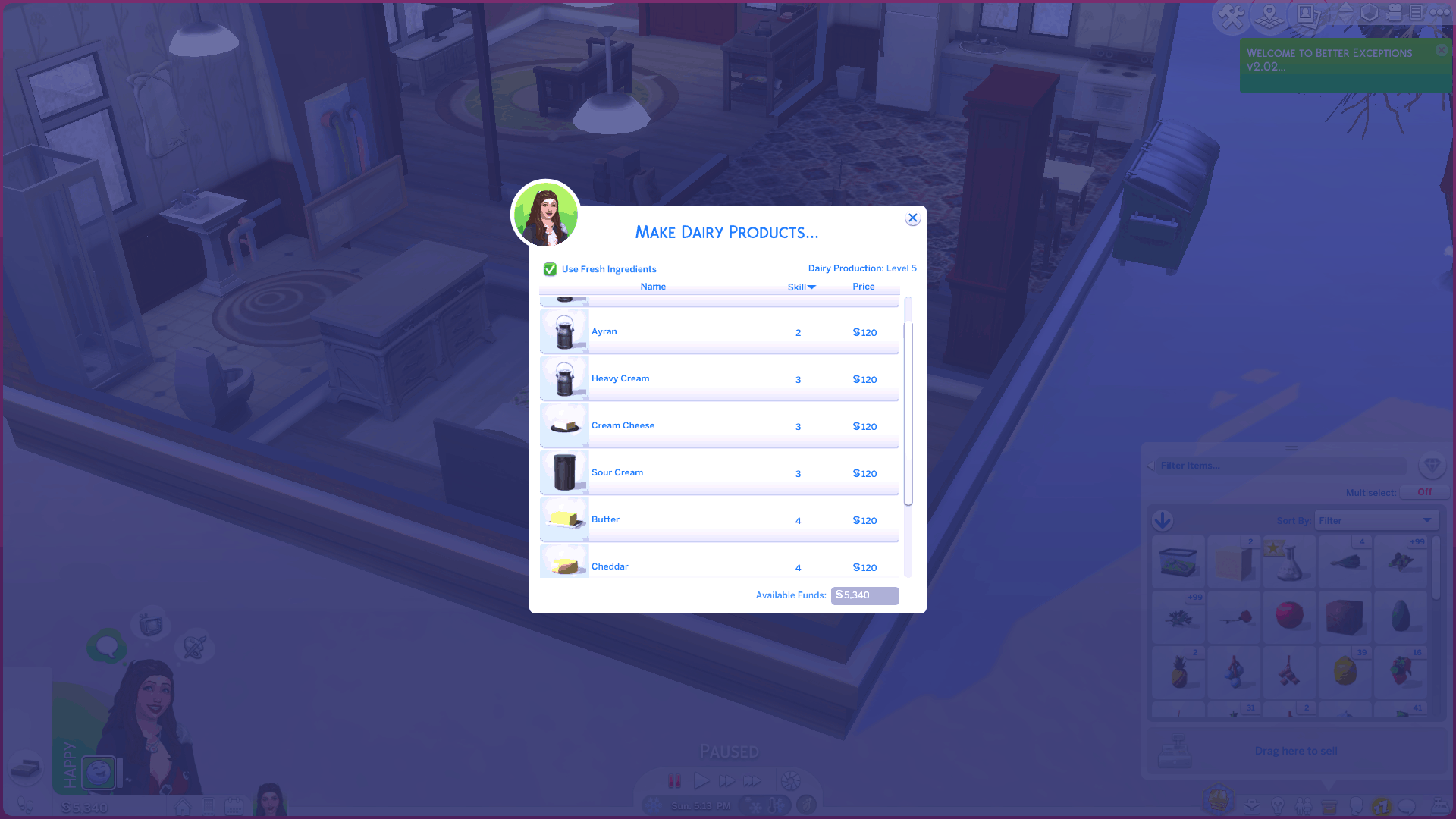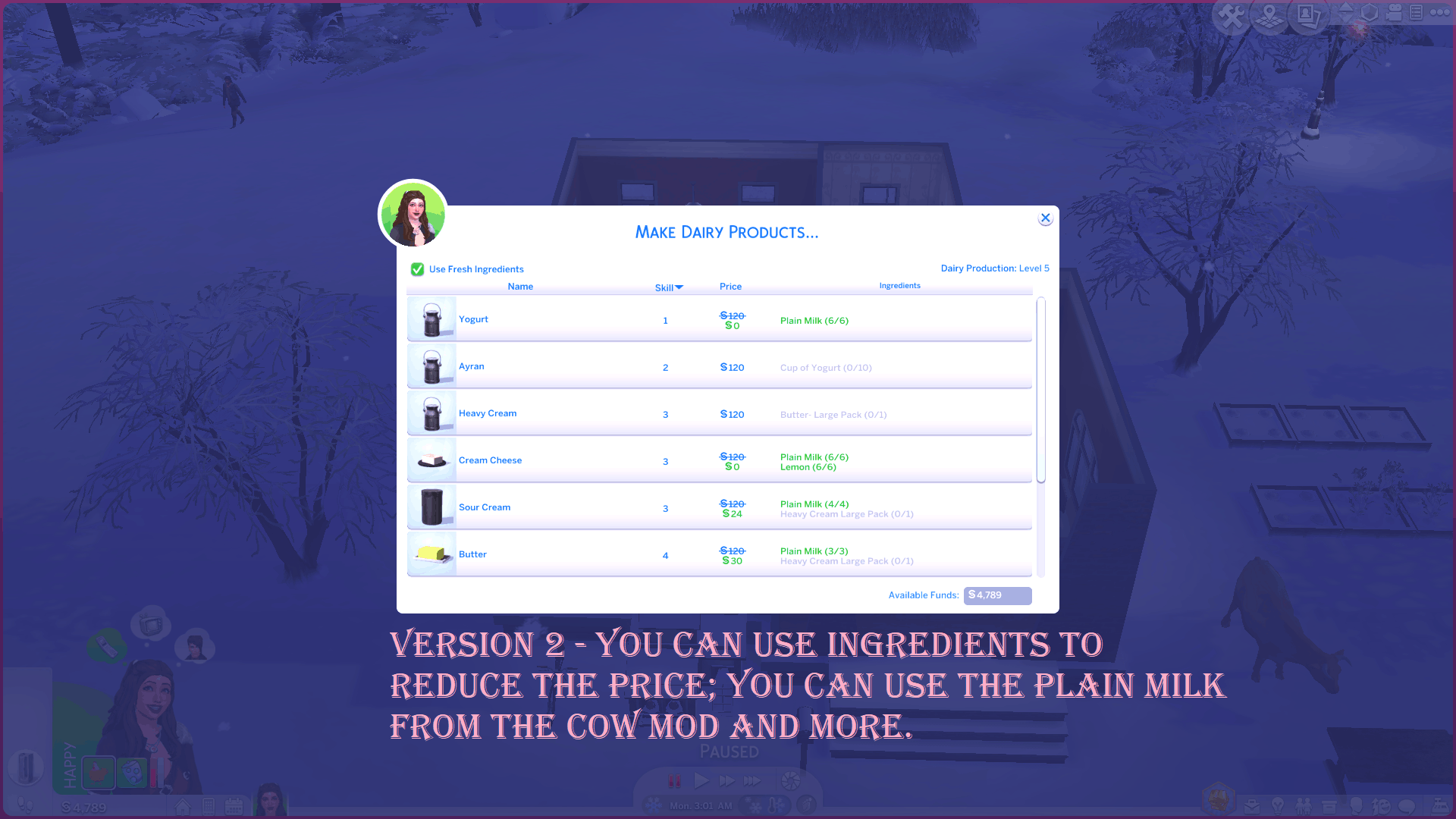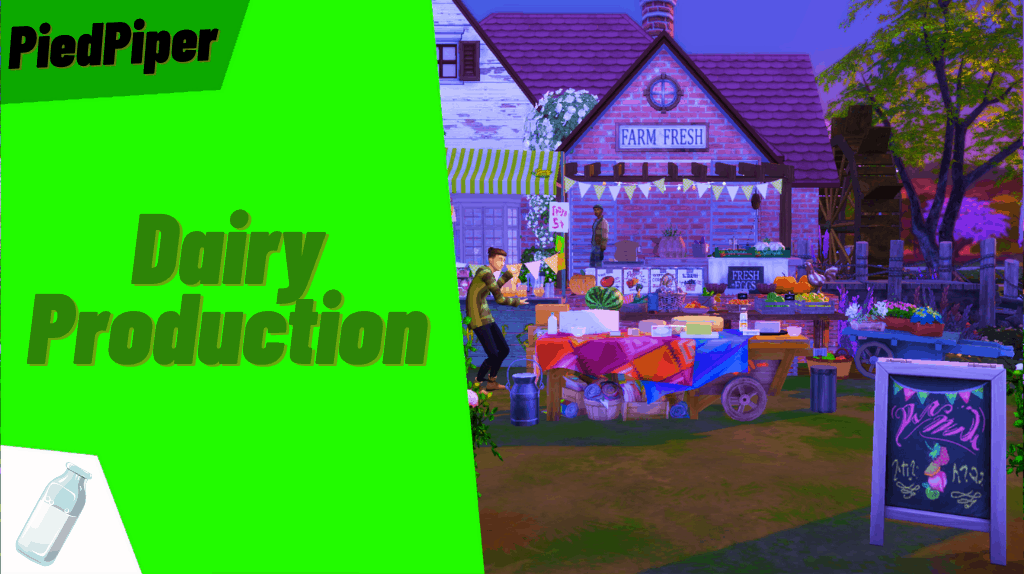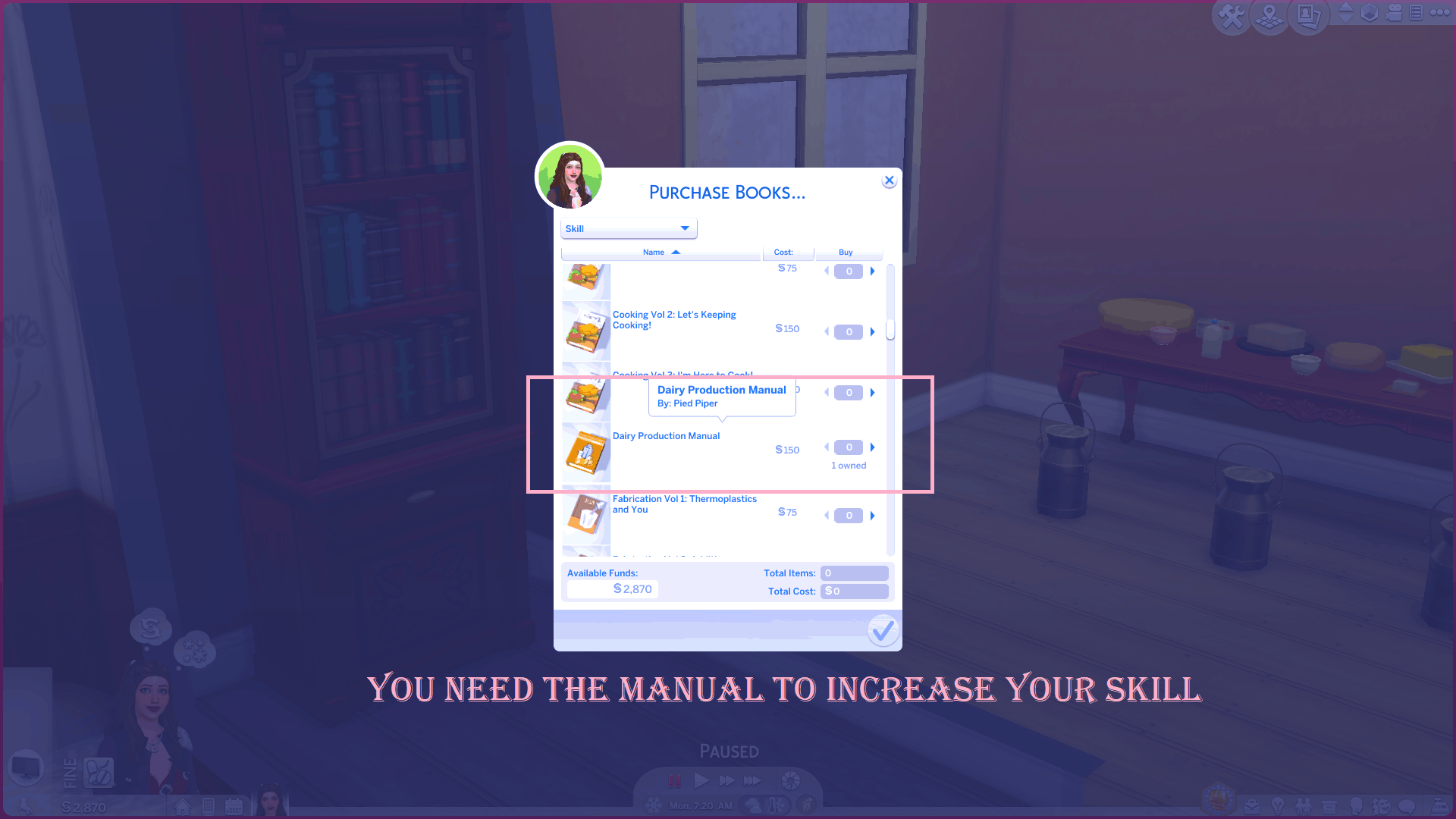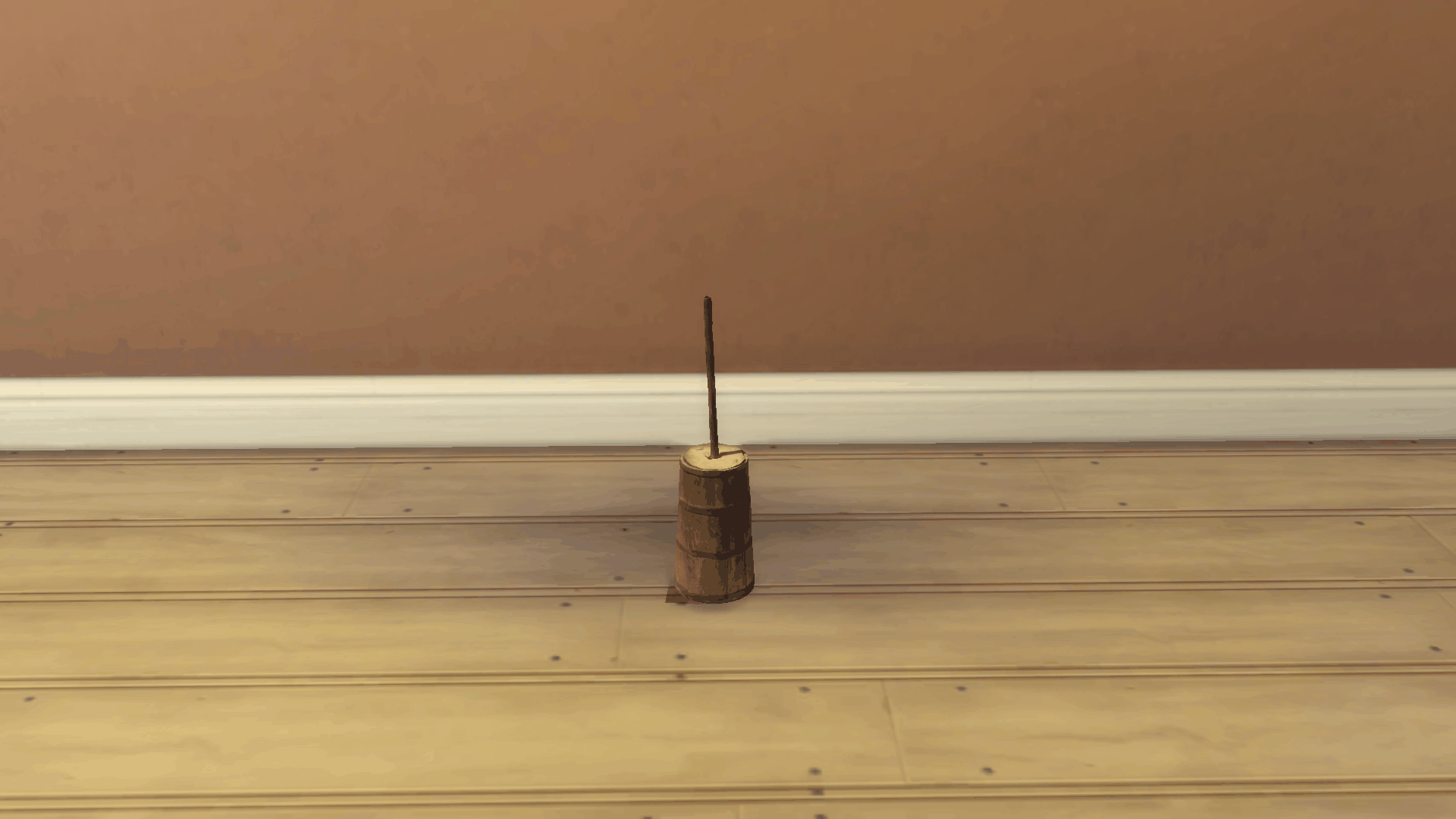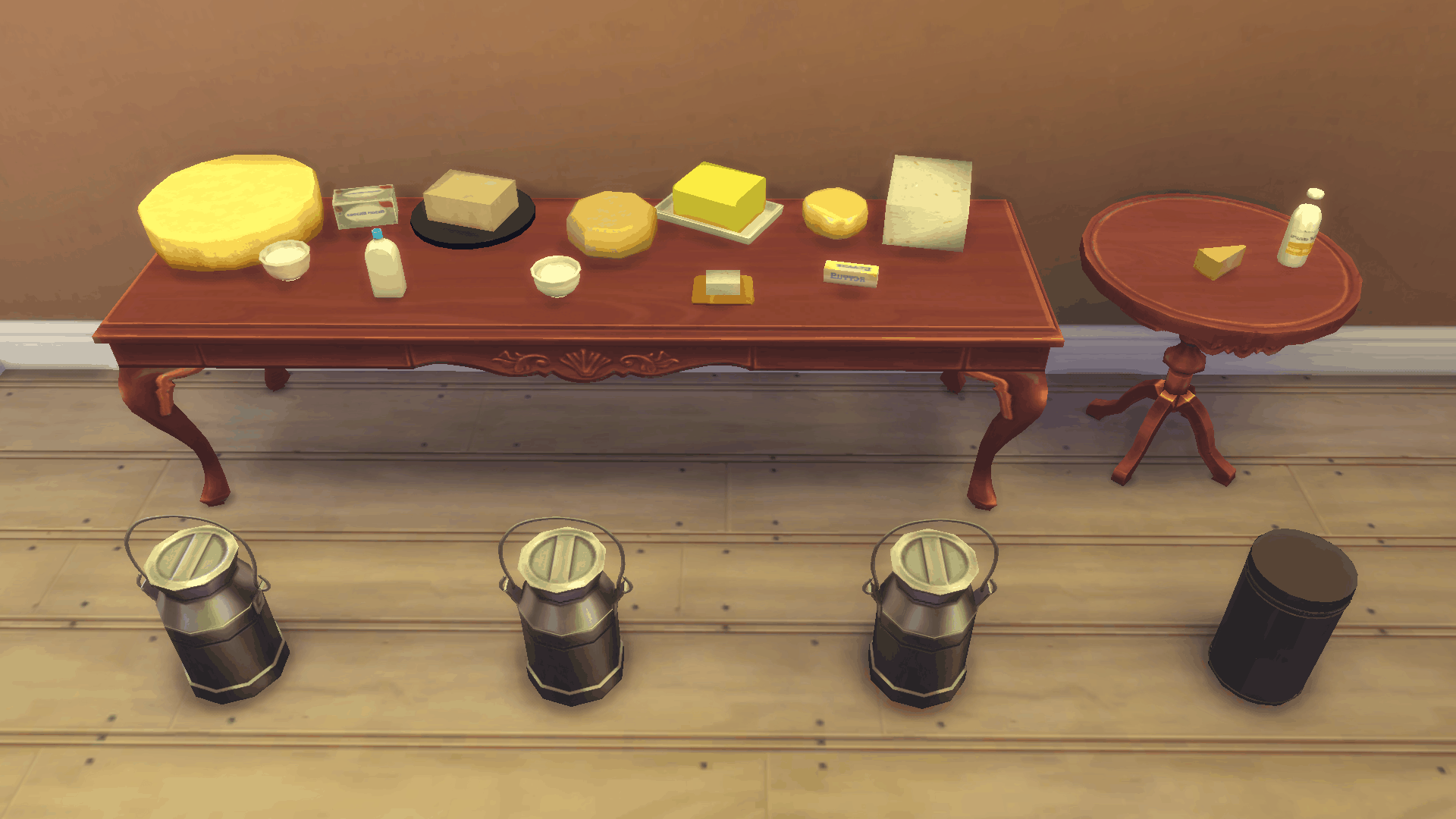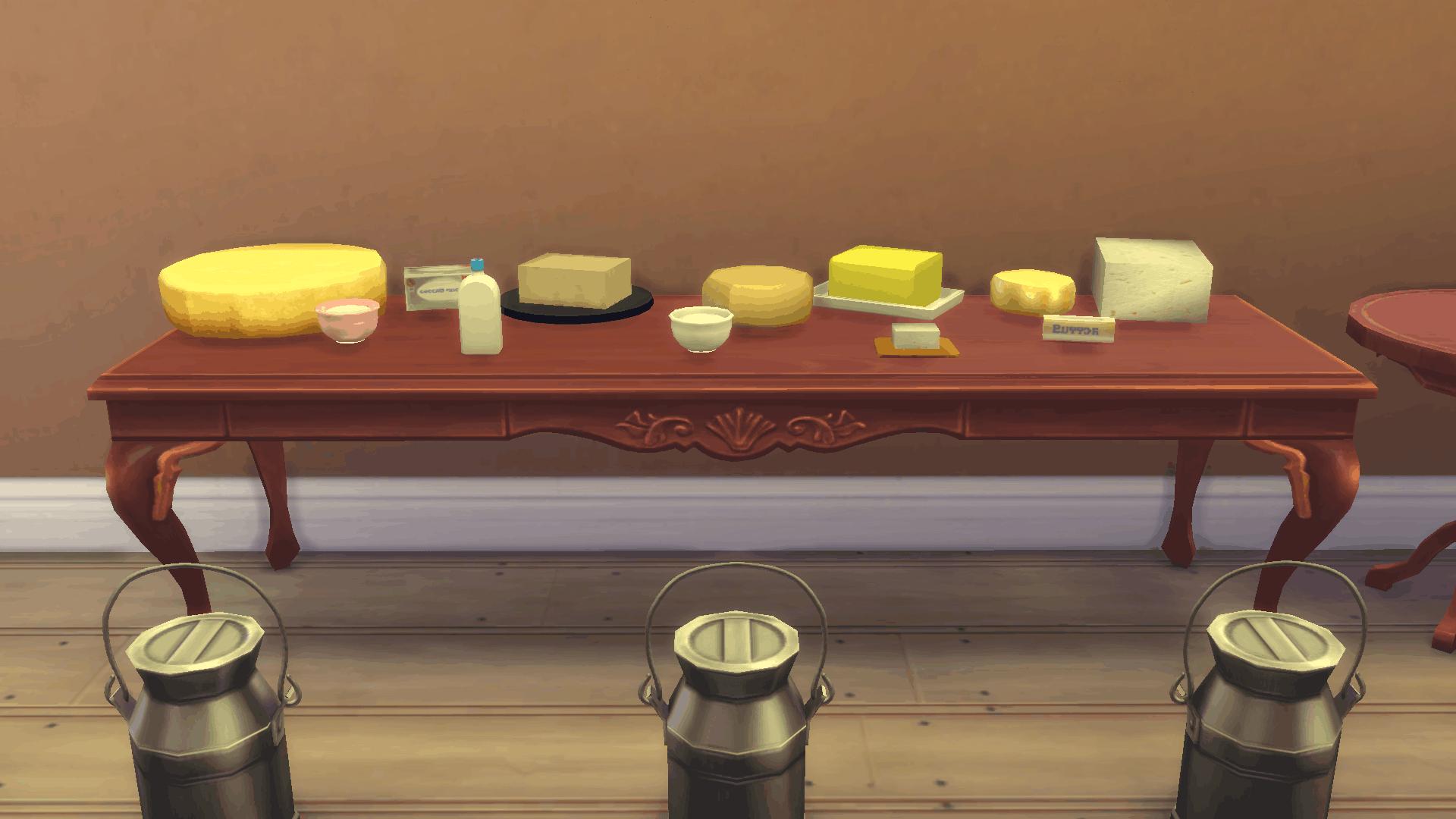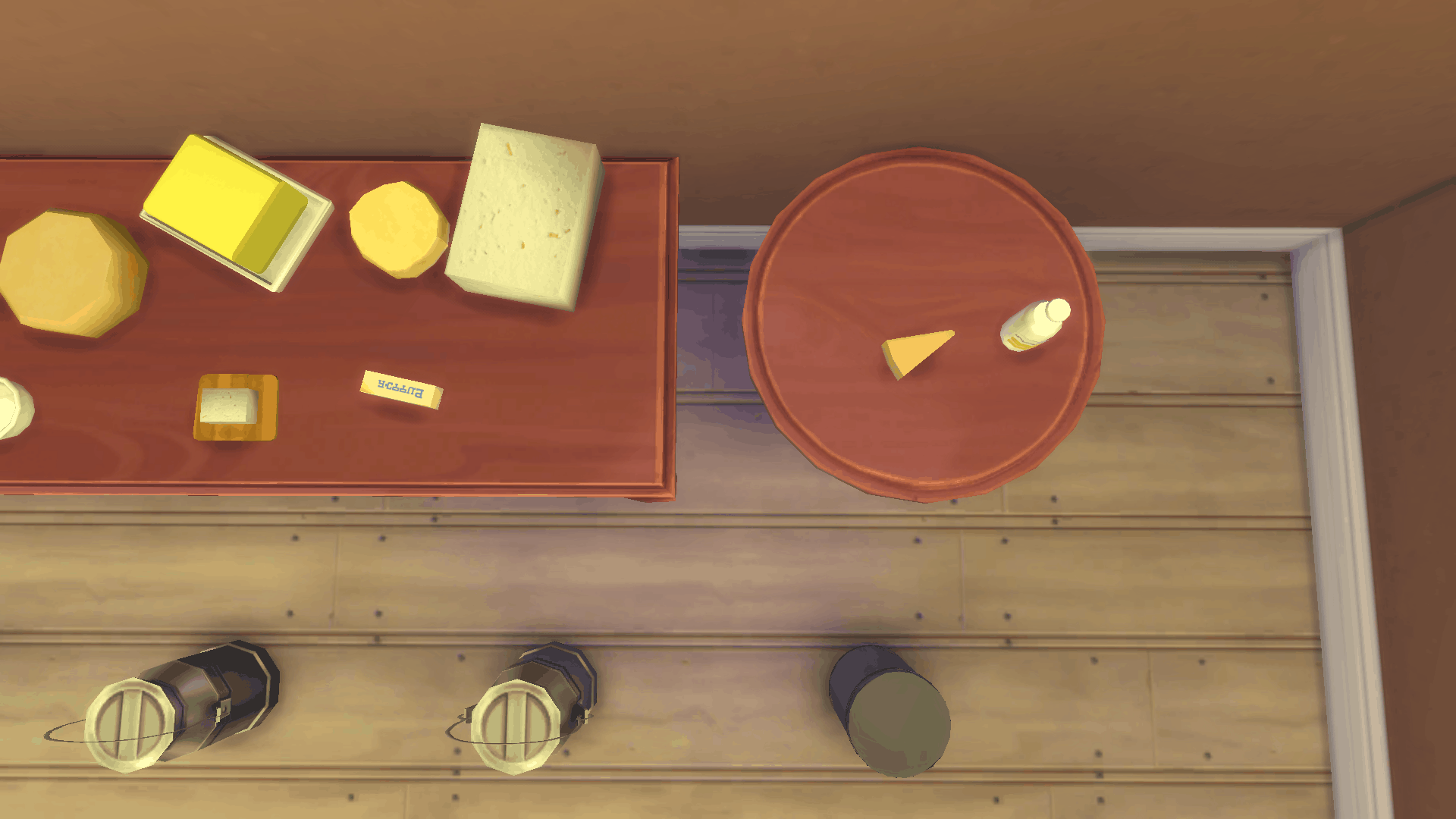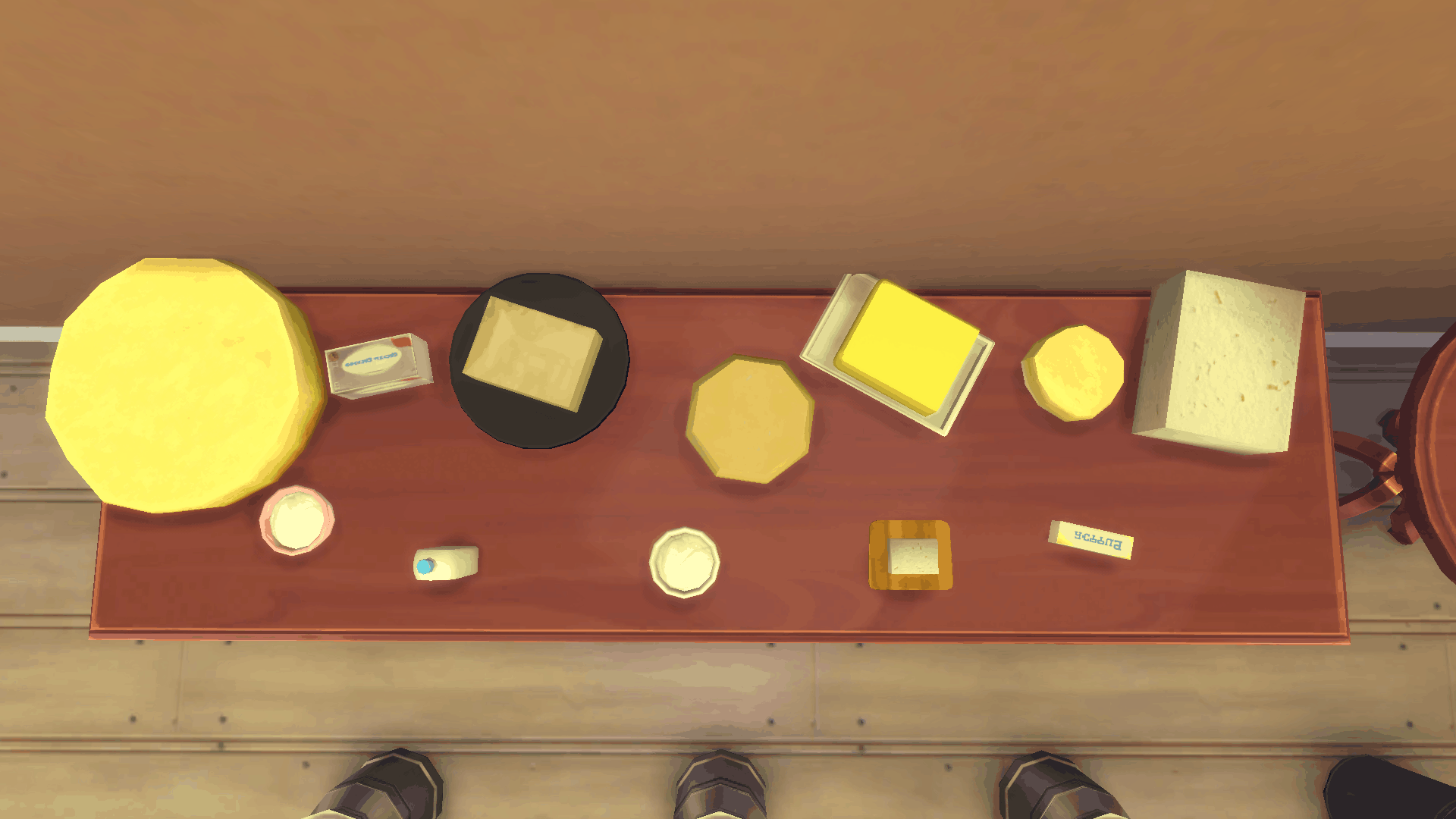 Dairy Production Mod
Added another version (Ingredients), this version supports SCCO and the Cow Mod. You can use the plain milk from the Cow for the products, as well as SrslySims' Yogurt Cup and icemunmun's Heavy Cream and Butter.
Download just one version!
OBJECT DETAILS :
Functional Churn
Name: Churn
Location: Appliances > Misc, Entertainment > Outdoor, Hobbies
Price: 750
Presets: 1 (recolors allowed, do NOT include mesh)
INTERACTIONS :
Make Dairy Products
Select the product to make from a picker menu.
Picker menu lists the product and skill required.
As the Dairy Production skill progresses, more and more products are unlocked.
After crafting the sim will carry the product and place it on an available surface (sometimes the sim get distracted and even if they wait until the churn finish, they decide to mind their business, in this case you just need to press on the churn and select: "Collect Dairy")
SKILL:
Dairy Production Skill
5-Level Skill
Gained by reading skill book – Dairy Production Manual
Dairy Production Manual can be bought from bookshelves (skills category)
Skill is NOT gained by making dairy products
PRODUCTS:
Yogurt (Level 1)
Ayran (Level 2)
Heavy Cream (Level 3)
Sour Cream (Level 3)
Cream Cheese (Level 3)
Butter (Level 4)
Cheddar (Level 4)
Cheese (Level 5)
Feta Cheese (Level 5)
Each cycle of crafting will give a large pack of product. The product can be opened into smaller packs.
The Smaller packs will be found in the sim's inventory.
The larger Packs can be sold on Plopsy.
Some of the smaller packs (Ayran, Yogurt, Cheese, Feta Cheese, Sour Cream and Cheddar) can be consumed (they fill the hunger and give moodlet).
On level five of the Diary Production Skill, your Sim can sell their products to a Dairy Store (to see the interaction, the item should be out of the inventory!).
The edible products cannot be sold once unpacked, only consumed. If you want to sell them to Plopsy, or a Dairy Store, sell them once they are
ready without unpacking them.
Future Plans:
More products
New Buffs
Add Ingredients for crafting
All objects have only one color swatch obviously, since they are homemade dairy products and also have the same measures as the horse from the woodworking table: LOD 0: 420/285.
If you want to find them in build/buy mod, you need to turn on the debug mode and write in the search bar the respective name (ex. Ayran, Cheese, Sour Cream etc.).
IMPORTANT: I am not very good with animations, so for some of the interactions the Sim looks a little odd, just ignore that.
DLC Requirement : Base Game Compatible
Made with Game Version : 1.74.59
Conflicts:
The game was tested with:
Candle Making Station, Chicken Coop, and Canning Station by icemunmun
The Cow Mod by PandaSama, MizoreYukii and icemunmun
Functional Pottery Wheel by Mirai Mayonaka
Wine Nectar Destillery by Kingzaceofthesims4
NO conflict was detected!