Default Replacement Remote Control Mod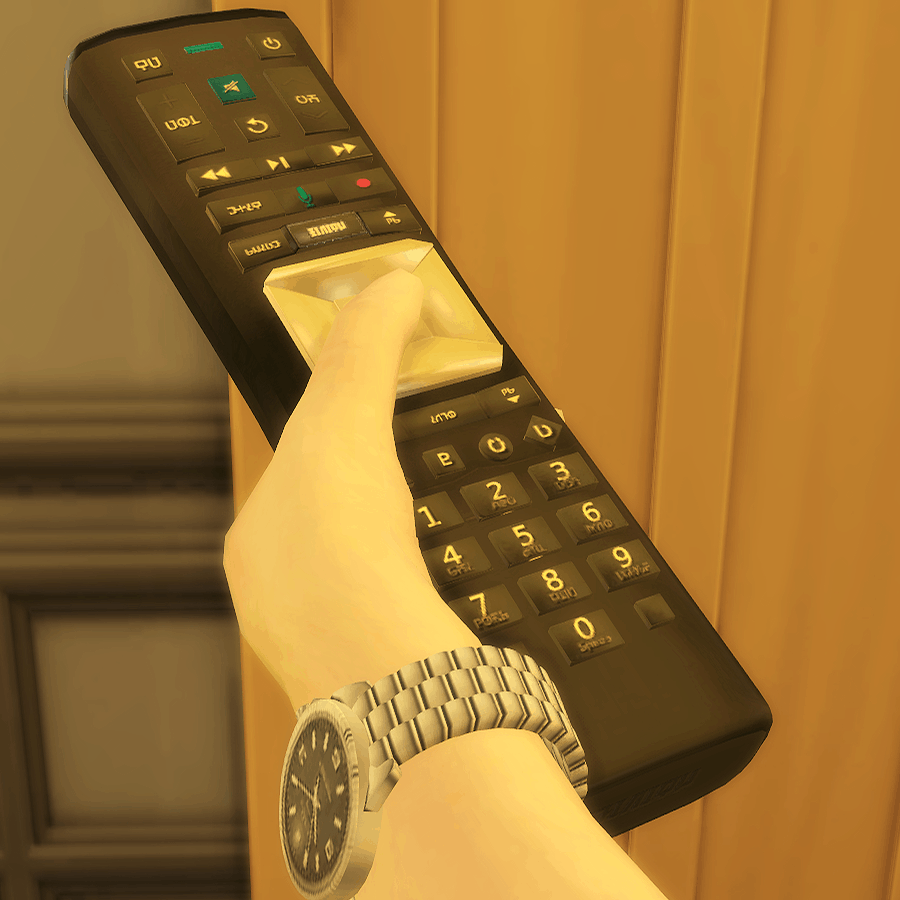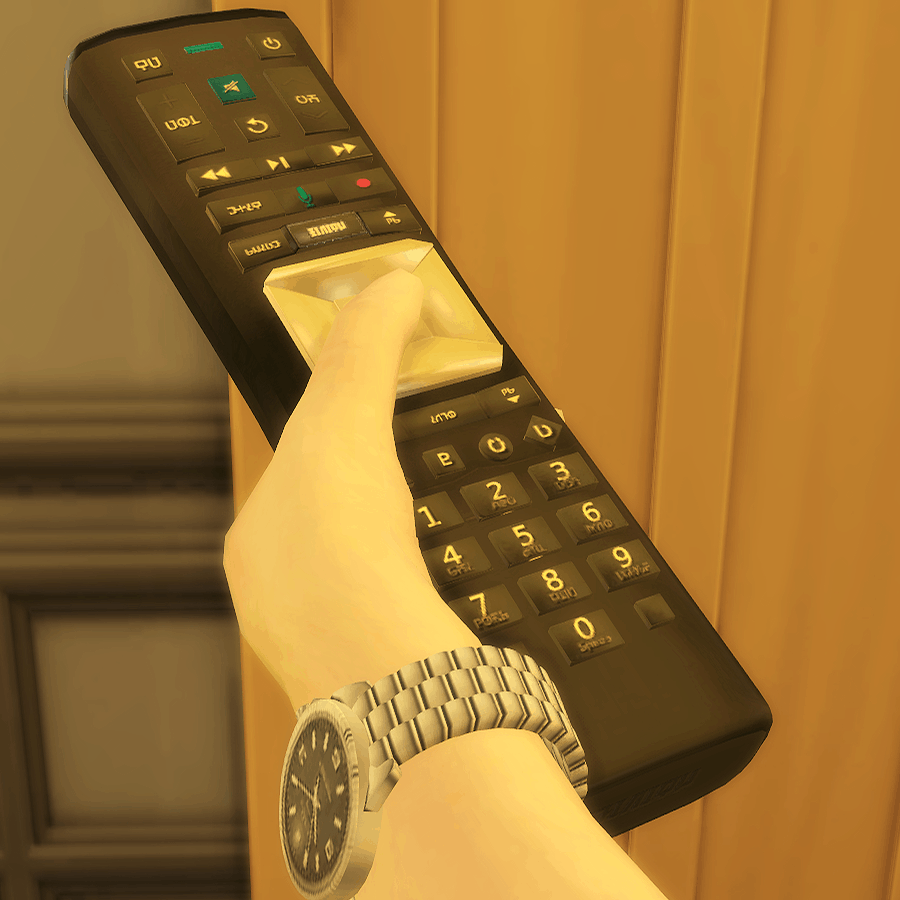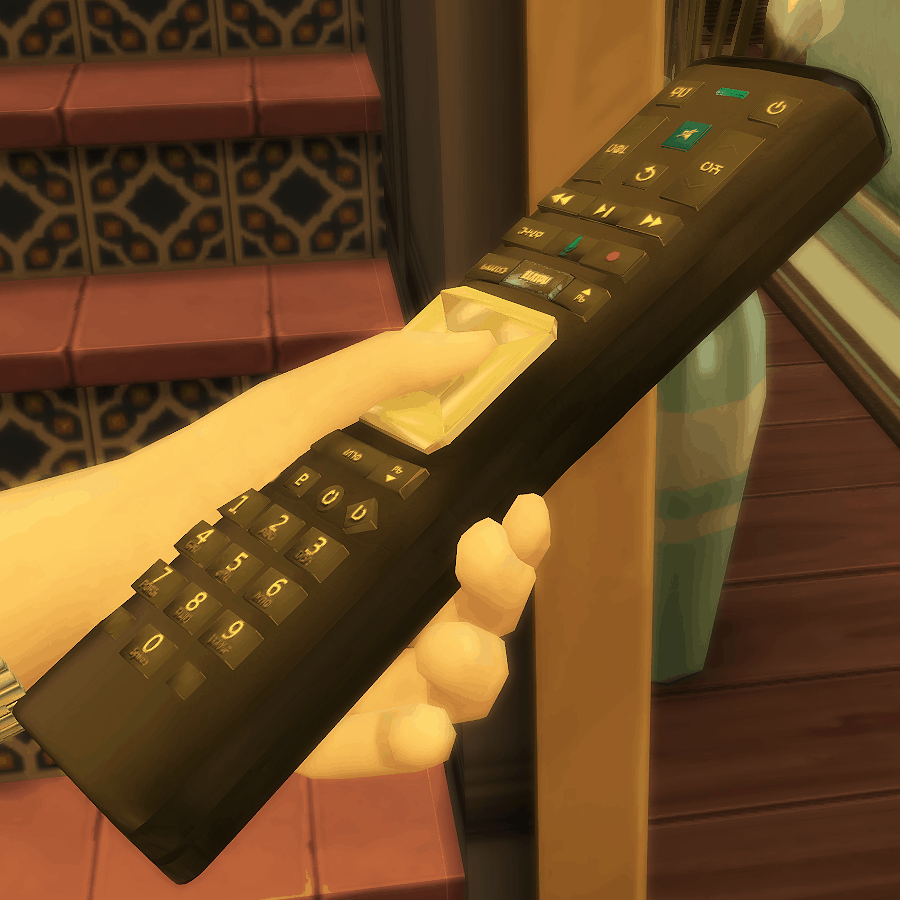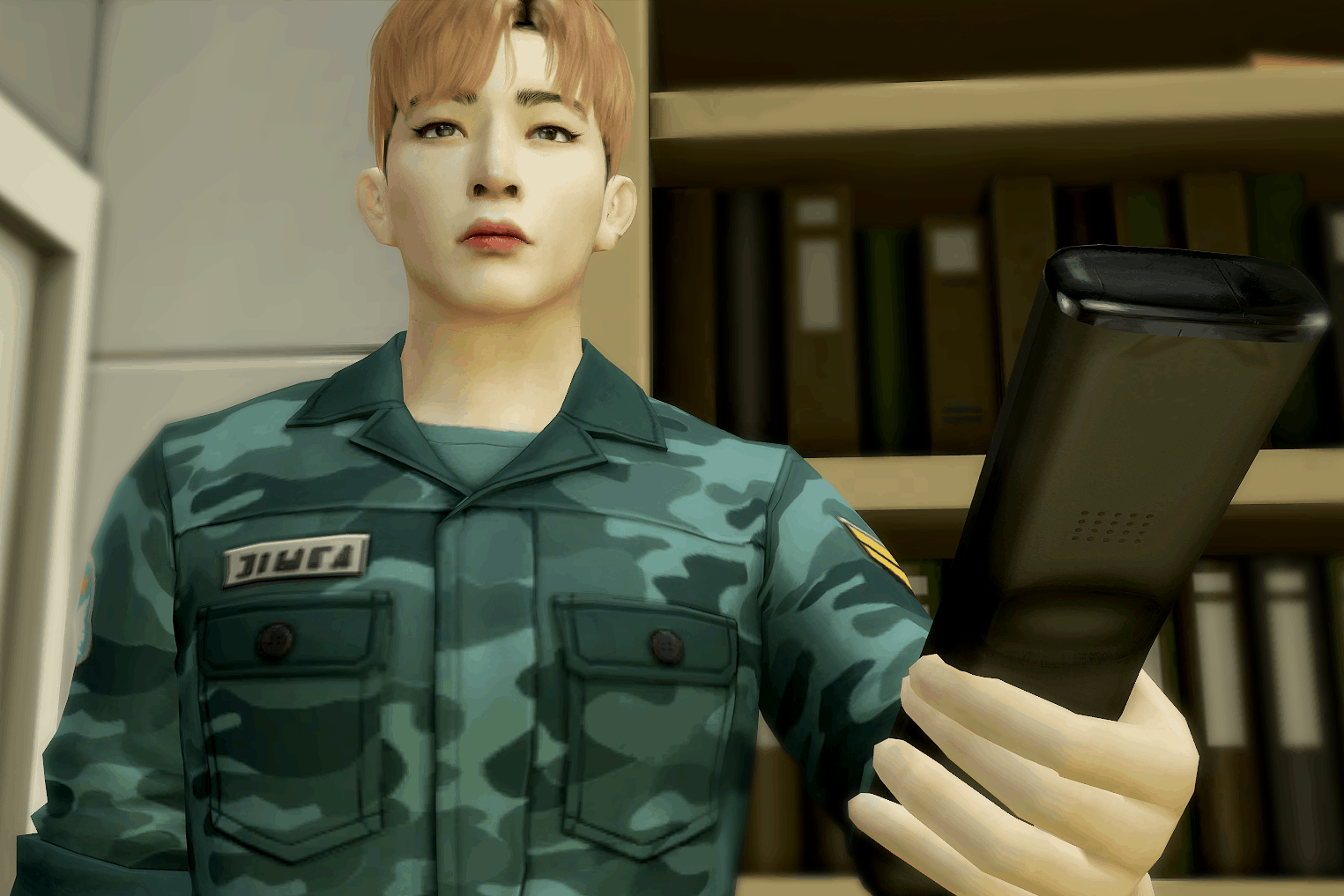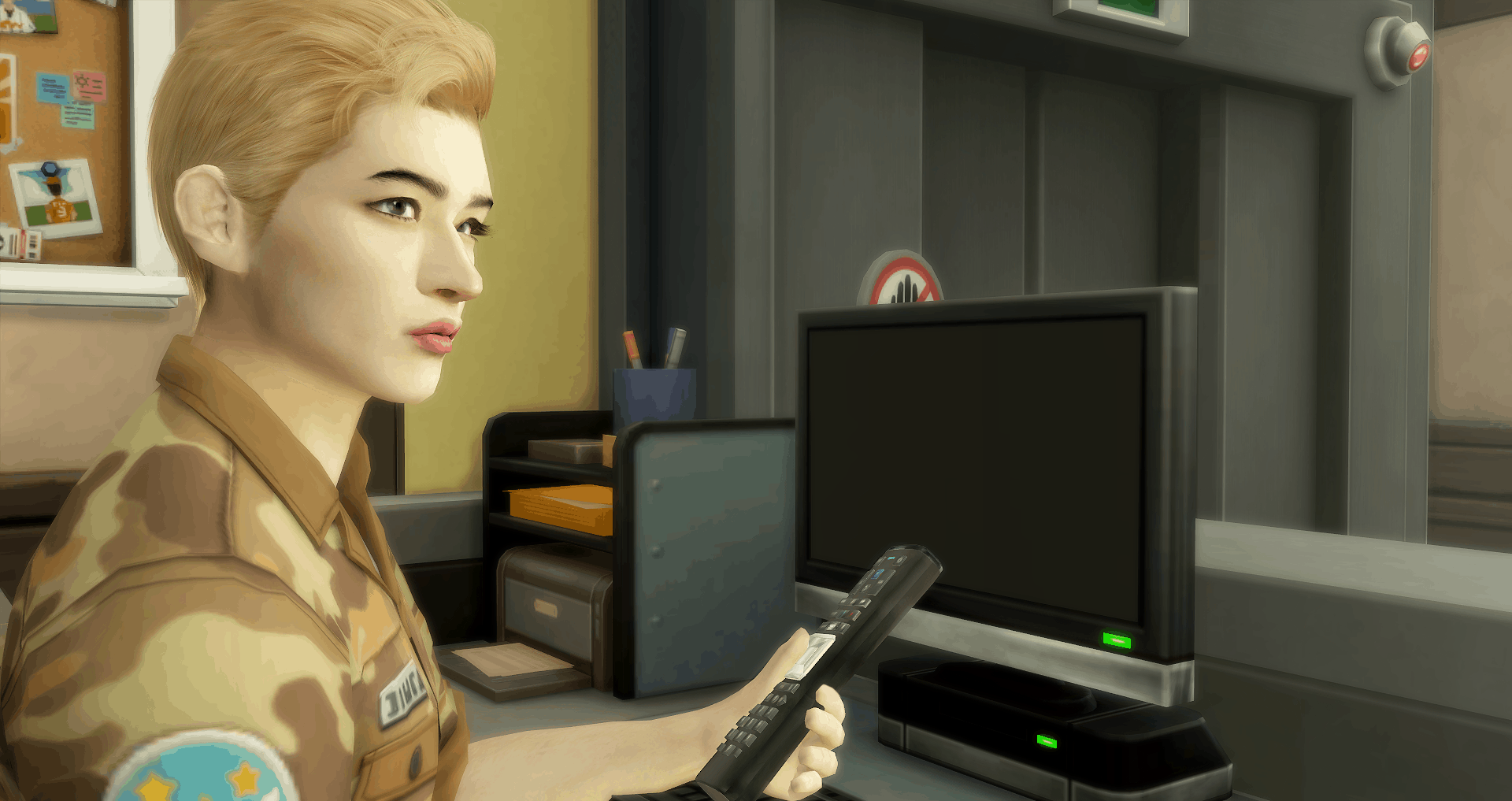 Default Replacement Remote Control Mod
Now, I understand the remote flashes on screen for maybe 2 seconds and isn't all that significant….
…but….
….what about storytellers who want to take pictures of sims using the remote?
Quote:
This download simply replaces the remote accessory that appears when sims turn on certain electronics and appliances (TV and Heater from Seasons). Rather than seeing the default EA mesh, this new mesh will appear in-game. I'm actually surprised no one made this sooner (or at least I couldn't find one ).
I tried to minimize clipping as much as possible, and for the most part, the remote fits comfortably within the sim's hand.
Now, I'm sure some of you may have recognized that this looks very similar to a certain remote xfinity comcast.
Yes, I made a "sim-friendly" version with Maxis match textures and simlish text.
Quote:
POLY COUNT
Vertices: 2352
Polygons: 3044
The default remote isn't the best for storytelling because of its low-poly mesh and low-res textures, it also looks a bit dated, so I made this mesh to enhance picture-taking and movie-making scenes. While this is intended to be used for picture-taking (hence the higher poly count and larger texture map), it also works quite well for regular gameplay. You should not encounter any slowdowns during gameplay since the remote appears only momentarily and is relatively low poly (or at least lower in poly than most hairs ).
Quote:
RESOURCES OVERRIDDEN
Model
Group: 00000000
Instance: AC386D3E0E0AA2CD
Type: 01661233
Texture Maps
{Diffuse} Instance: AC386D3E0E0AA2CD
{Normal} Instance: 9DA80078F3A953F6
{Specular} Instance: 9DA80078F3A953EB
THIS IS A DEFAULT REPLACEMENT FILE
Quote:
MAKE SURE YOU DON'T HAVE ANY OTHER CC THAT REPLACES THE TV REMOTE CONTROL