Even More Trouble With Plants Mod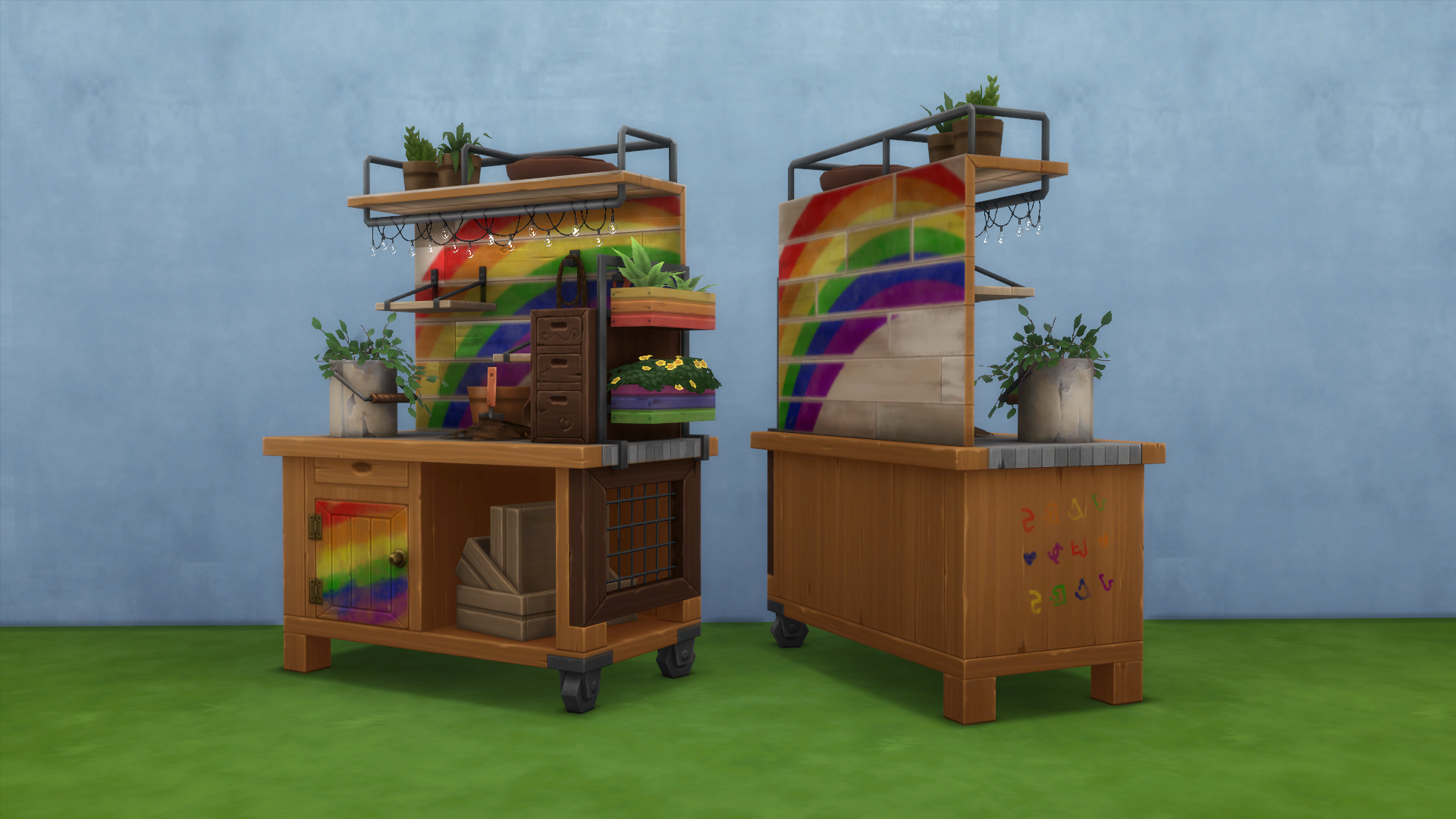 Even More Trouble With Plants Mod
If you're like me, you were super disappointed when you couldn't use "The Trouble With Plants" as an arranging table. After some struggle because I am still new to Sims 4 CC, I got it working.
This mod is a standalone version that allows you to both arrange flowers but also decorate a few of the surfaces on the objects. You can find the object in outdoor activities for only §405!
The two shelves, the top of the drawers, and the terracotta dishes on top all have small deco slots
As well, to make downloading a standalone object more worth while, I put together a bonus Pride texture!
This mod requires both the Seasons and Eco Lifestyle DLC pack for the Sims 4.