Girl's Night Out Custom Social Event Mod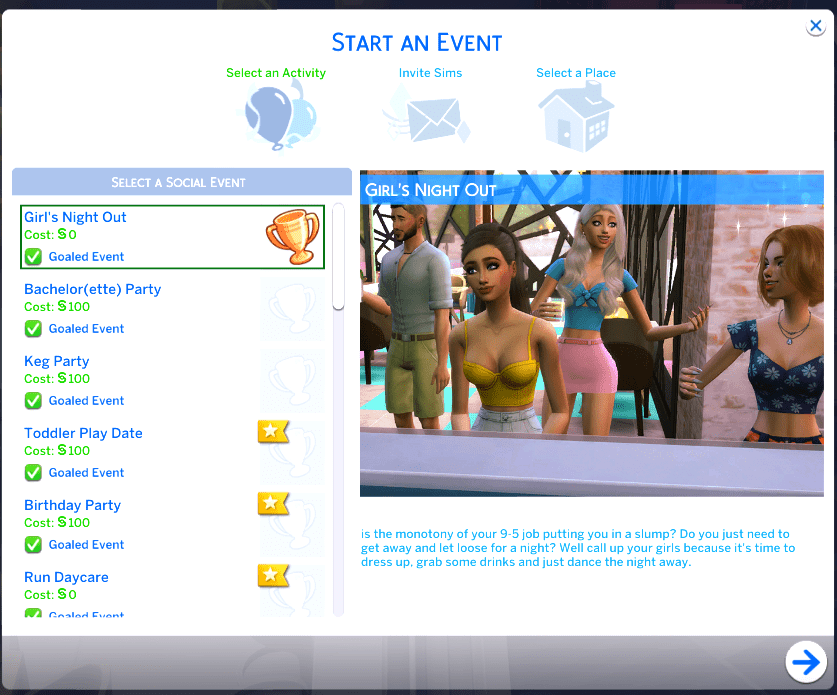 Girl's Night Out Custom Social Event Mod
Is the monotony of your 9-5 job putting you in a slump? Do you just need to get away and let loose for a night? Well call up your girls because it's time to dress up, grab some drinks and just dance the night away.
-Invite up to 12 friends
-Night club and bar venues only (hello, we're trying to party)
-Complete different goal interactions such as Grab drink, Talk to someone, Ask someone about their day, Tell jokes, Have 3 sims dance at the same time.
Please bear with me as I continue to learn about making mods, I truly hope you enjoy your girl's night out tonight.