Meeting new siblings will change relationship Mod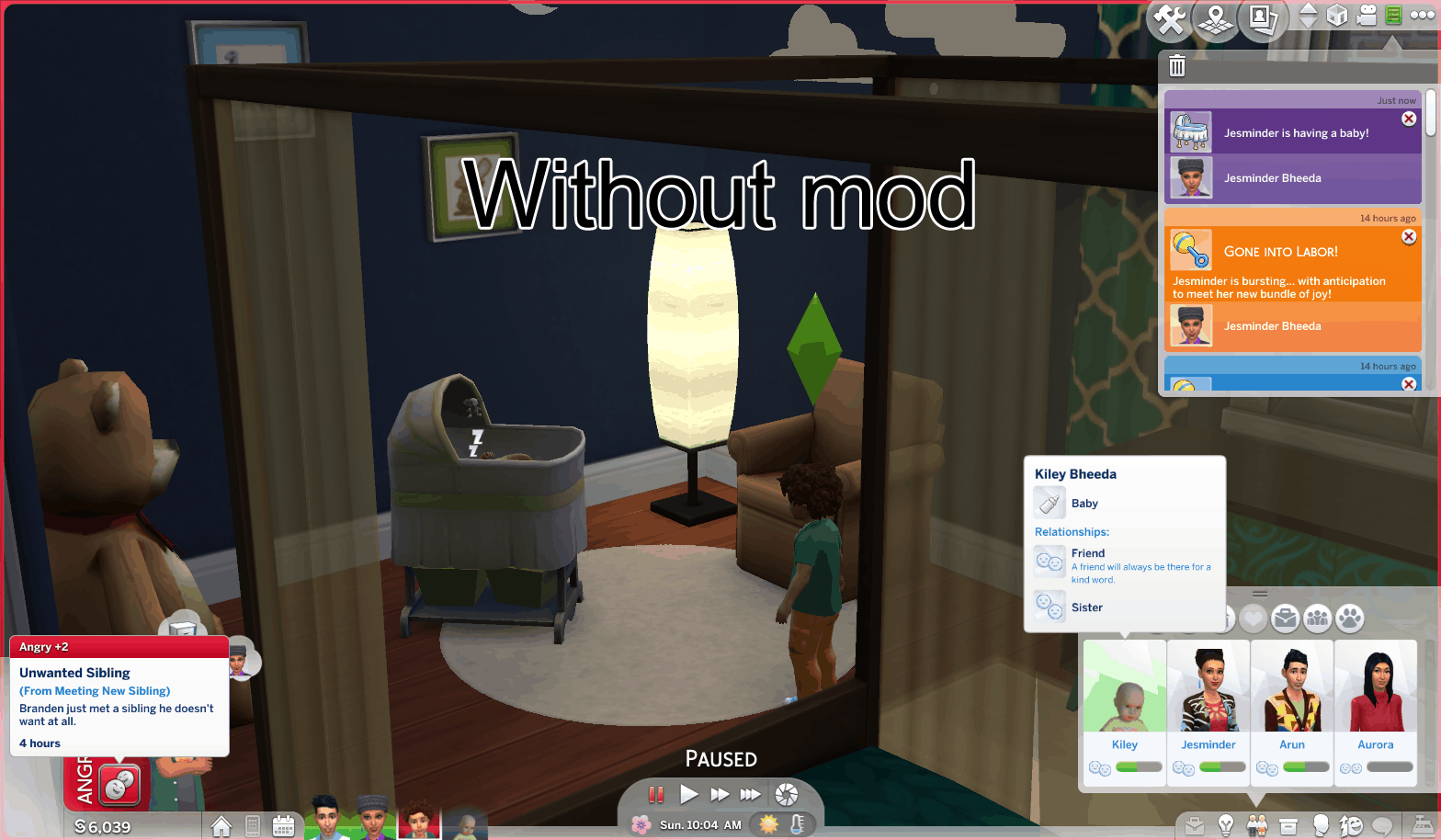 Meeting new siblings will change relationship Mod
Updates
18-05-2020
French translation updated
Description
When a baby into the world, their siblings will try to meet and express love or hate to her/him. I like this but I'm not satisfied that it has only one buff/debuff and no other changes.
So I created this tuning mod and added a relationship change (and notification) when a sim meeting their new little brother/sister.
Conflicts
This mod will conflict with any mods that overrides the following files.
0C772E27!00000000!0000000000017DA0.Loot_Buff_Child_MetNewSibling.ActionTuning
Known issues
When one of the two sims meeting is not a baby, it will not change the relationship and an error will occur.
This mod is based on version 1.62.67.
Additional Credits
Sims4Studio
French translation by Arzaz(Discord), Athena Apollos