More Default Clubs Mod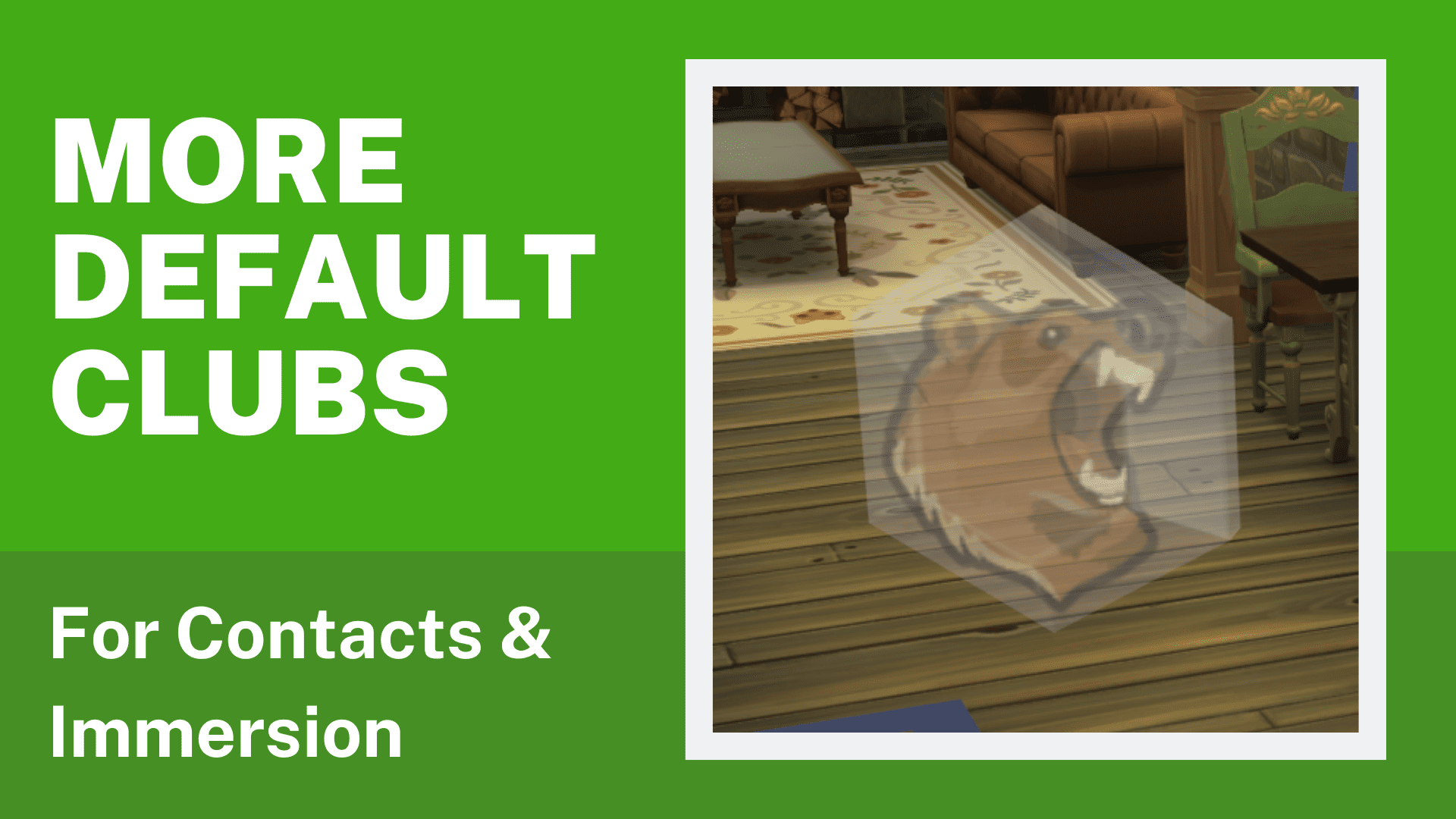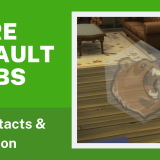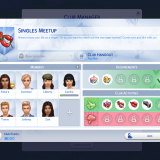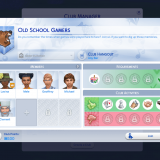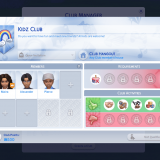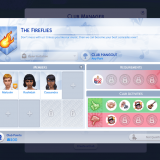 More Default Clubs Mod
Mod Functionality
The clubs in this mod can be mixed and matched as you like, just pick the package files you are interested in (but don't forget to include the script file). Each Sim day at midnight the script will try to create these clubs (if they are not present already).
Please note that it is possible that not all clubs will be created at the beginning if there are not enough Sims in your save that satisfy the club requirements (for example not enough teens).
Singles
(Unmarried YAs/Bar)
A club to check out the local singles, perfect for legacy heirs…
Old School Gamers
(YA and older/Bar)
This club is mainly meant to make bars feel more immersive by finally giving some use to all the pub games (foosball, darts, cards…).
Kids
(Children/Residential Lots)
Just a friendly kids club to let your Sim children easily get to know other children.
Teens Bookish
(Teens/Library)
A study and music club for ambitious Sims teens.
Teens Outsiders
(Teens/Park)
A place for misfits that do not want to follow the rules of society.
Teens Sporty
(Teens/Pool)
The popular teens that enjoy hanging out at the pool.
I plan to add some more trait-centered clubs in the future.
Packs Required
You need to have Get Together.
Recommended Mods
I'd recommend a mod that maintains the number of club members like MCCC or my own mod Club Maintenance.
scumbumbo's Club Utils are helpful in case you ever want to finally delete a club in an easy way.
If you want to prevent that the relationships between club members are deleted I'd recommend a mod that prevents or limits EA's relationship culling, like Neia's mod or Bienchens' mod (lessrelationshipculling). This is helpful for clubs that are mainly focused on social interactions.
Known Issues
I noticed that later in games if the EA mechanism to create default clubs kicks in (only in case there are less than 5 clubs) it is possible that duplicate instances of my clubs are created without title and description texts. They are still functional, but would only be recognizable by their icons. If this happens you could just delete the duplicates (easiest by using scumbumbo's Club Utils).
Installation
Unzip and drag the script file and as many of the package files as you like into your Sims 4 Mods directory (not more than one folder deep).
Translation
The texts are available in English and German so far. If you would like to provide translations for your language I'd be happy to add it (and give credit of course).
Compatibility
This mod adds a completely new script and new tuning files and does not override any game resources, so it's quite unlikely to conflict with other mods.
Terms of use
My mods are published under the Attribution-NonCommercial-NoDerivatives 4.0 International (CC BY-NC-ND 4.0) license.
If you share my mod please link back to this upload.