Mr.Maritime Aquarium! Mod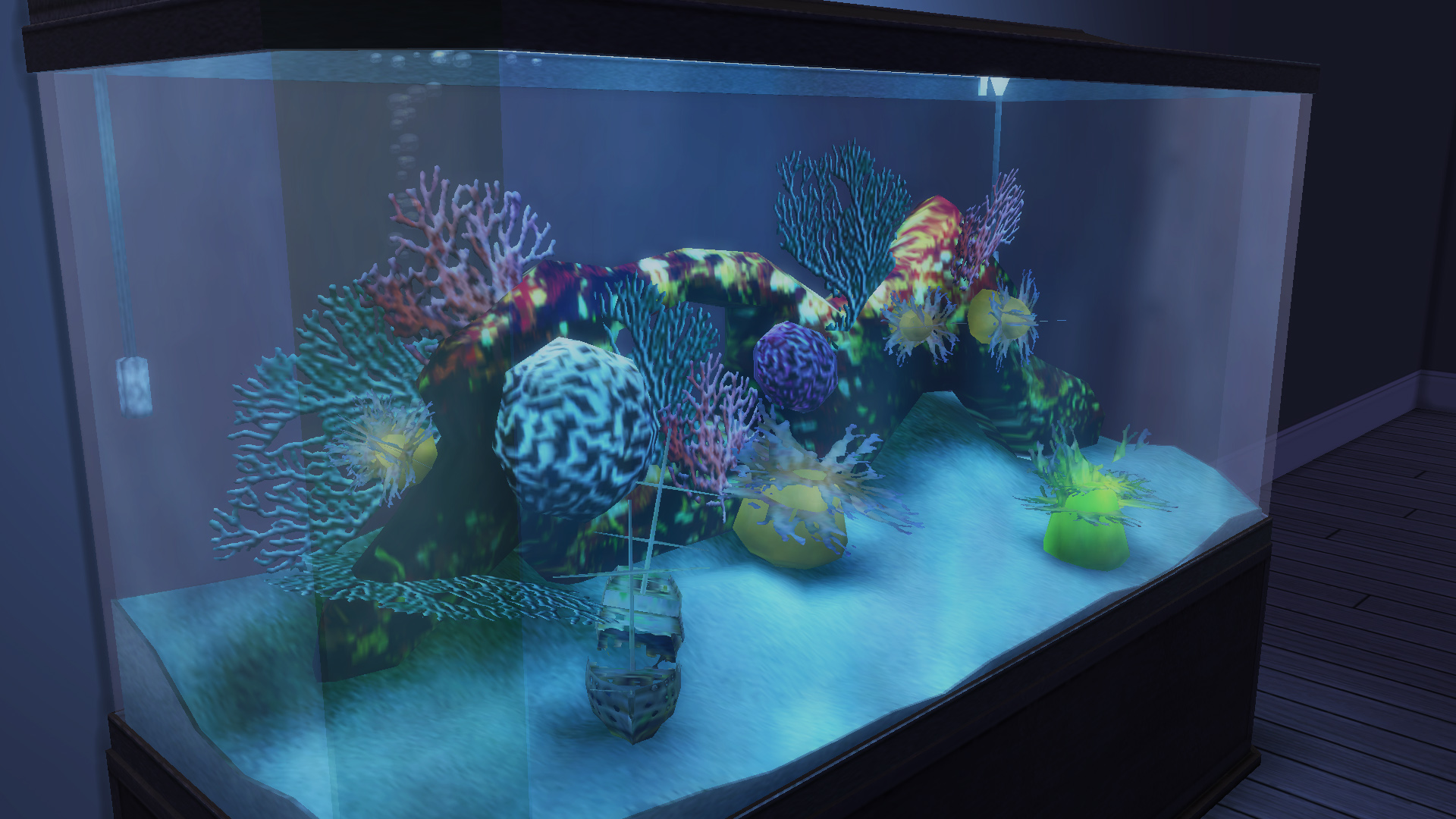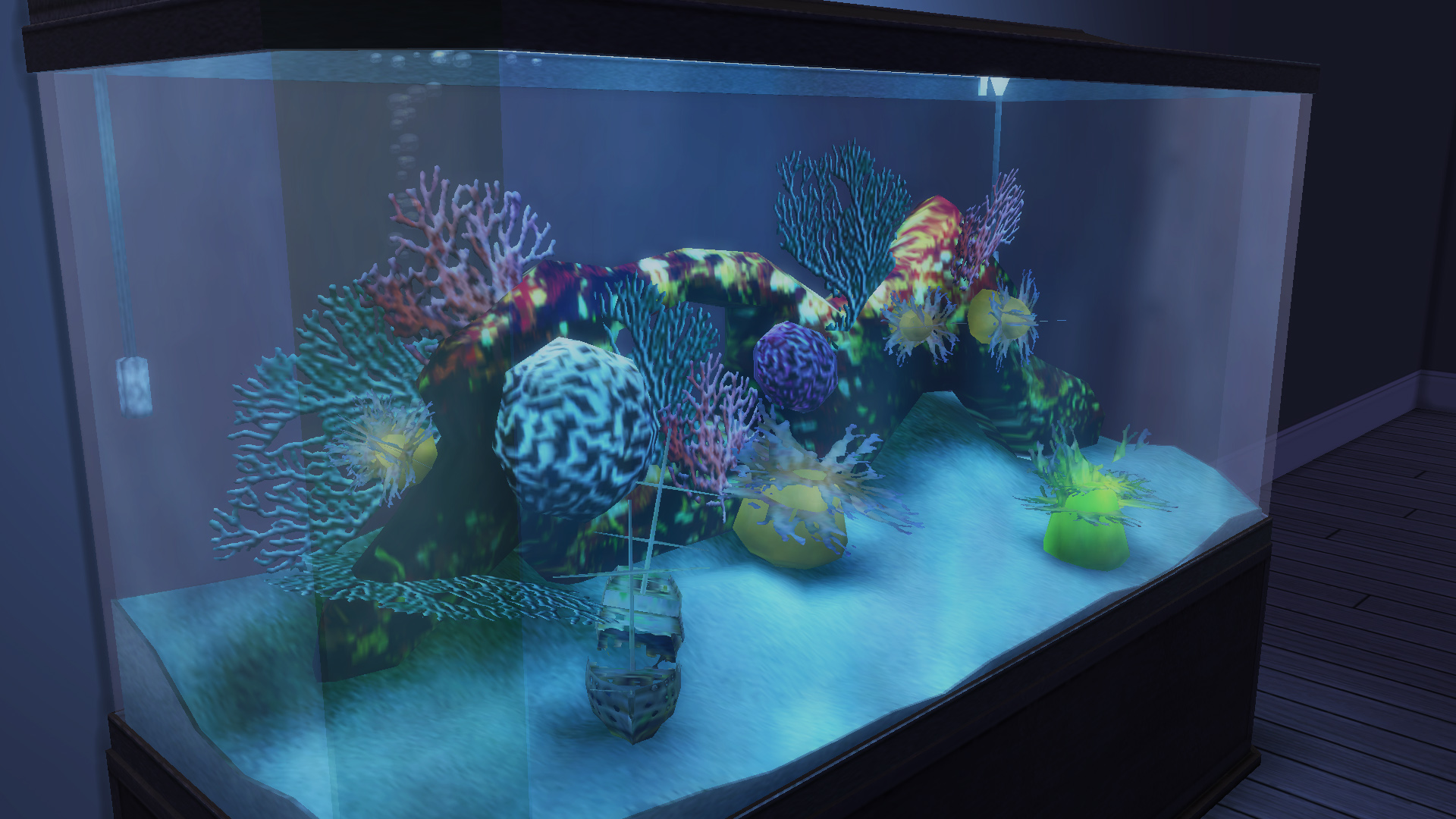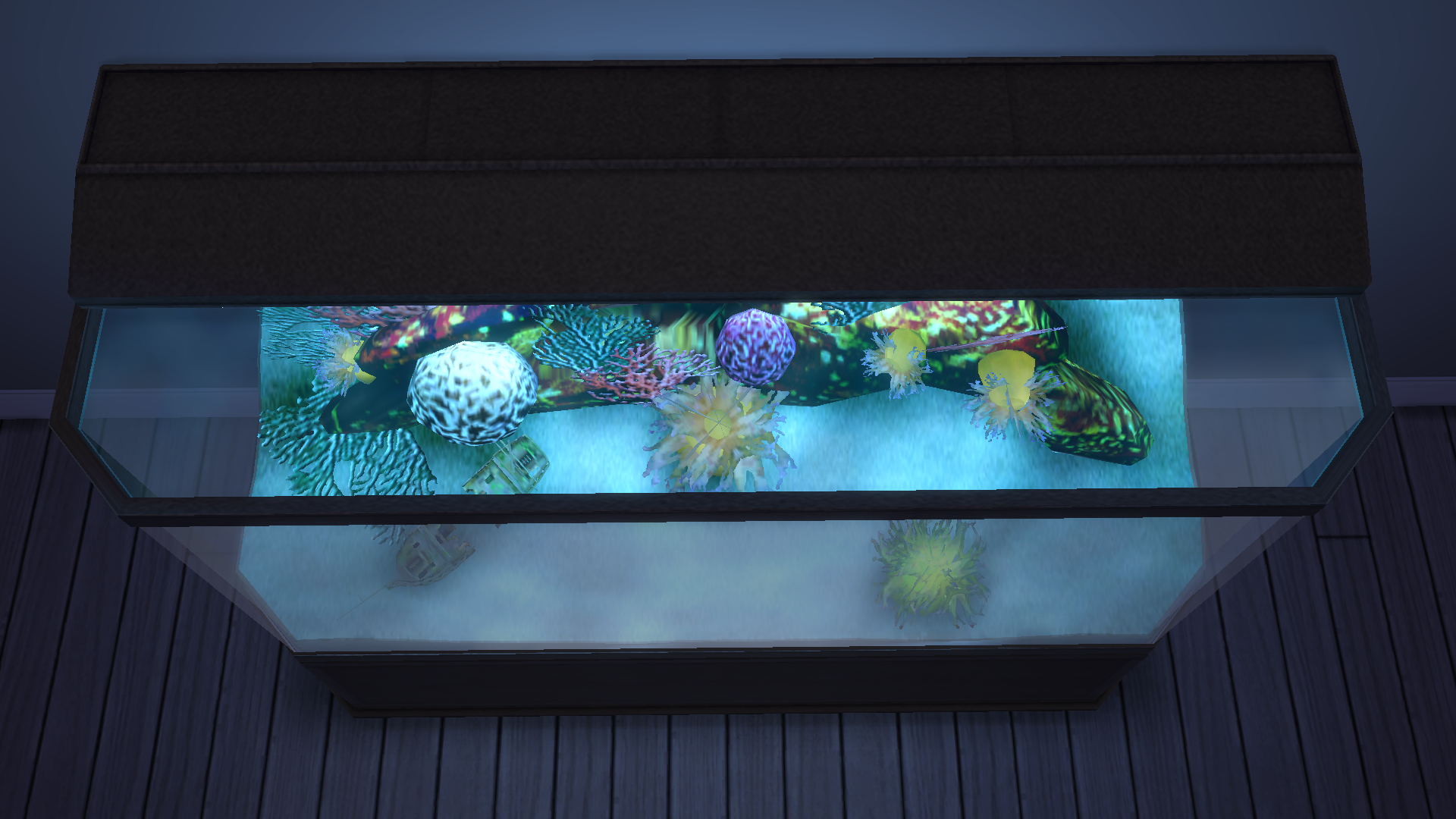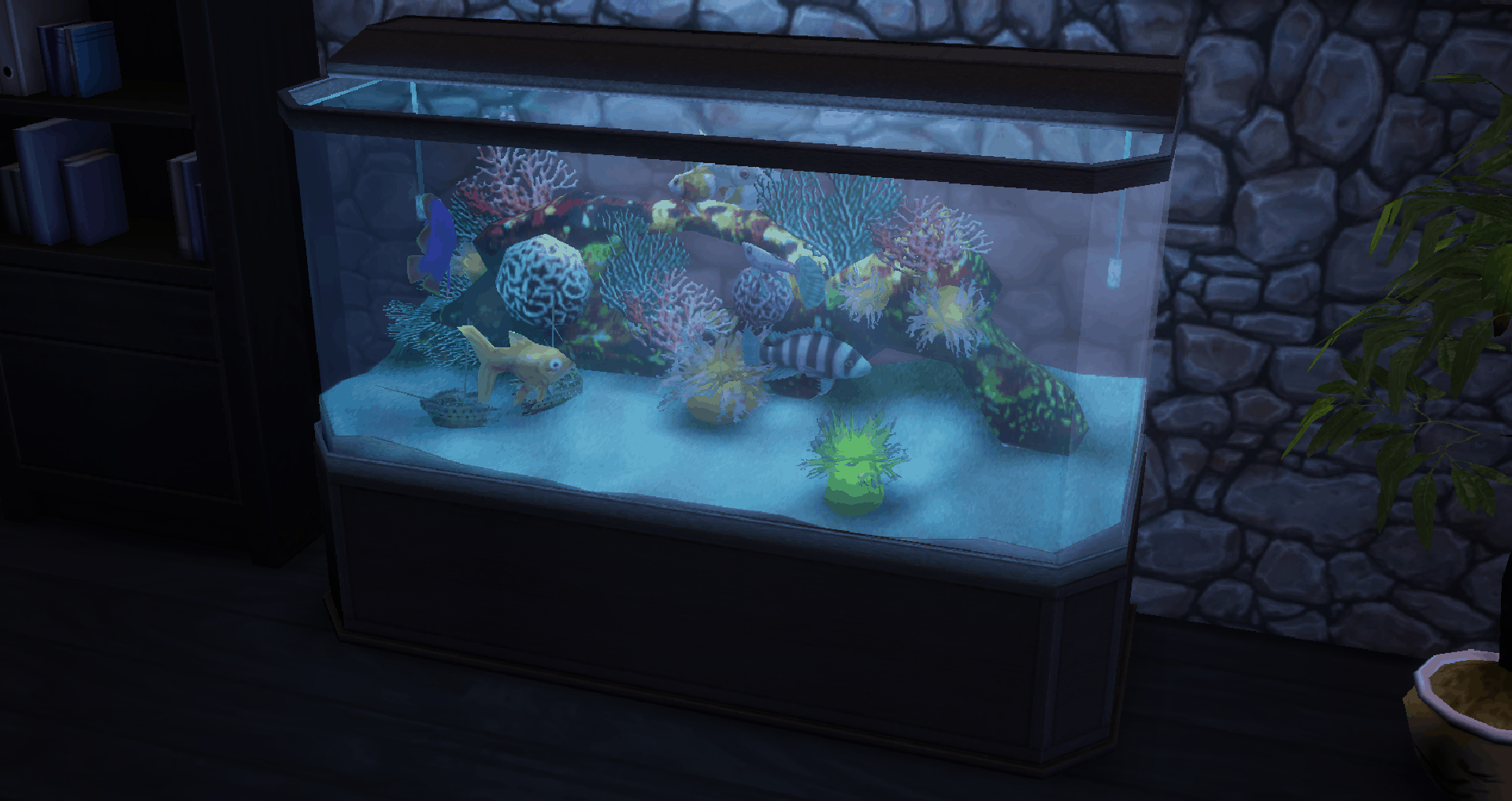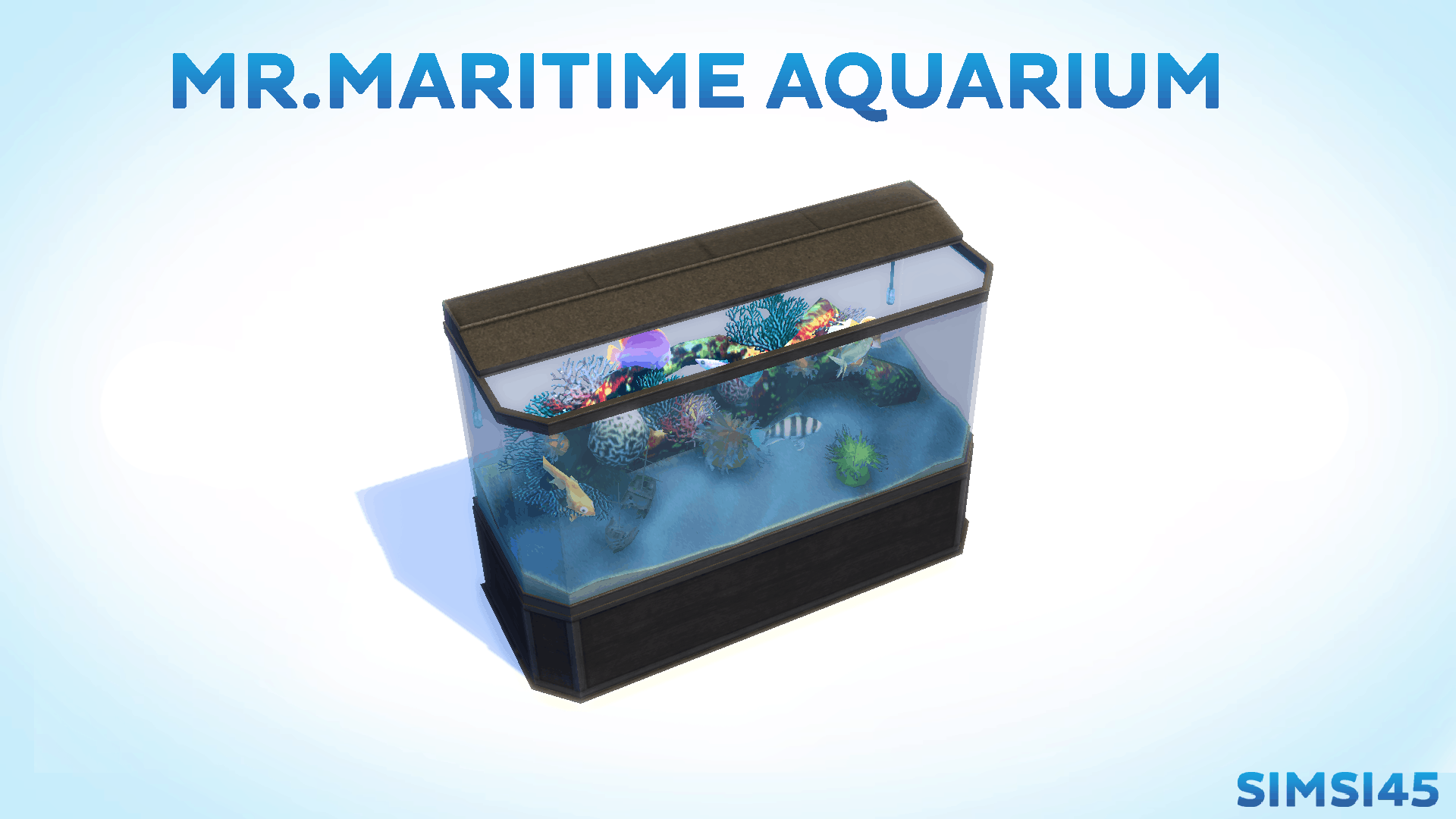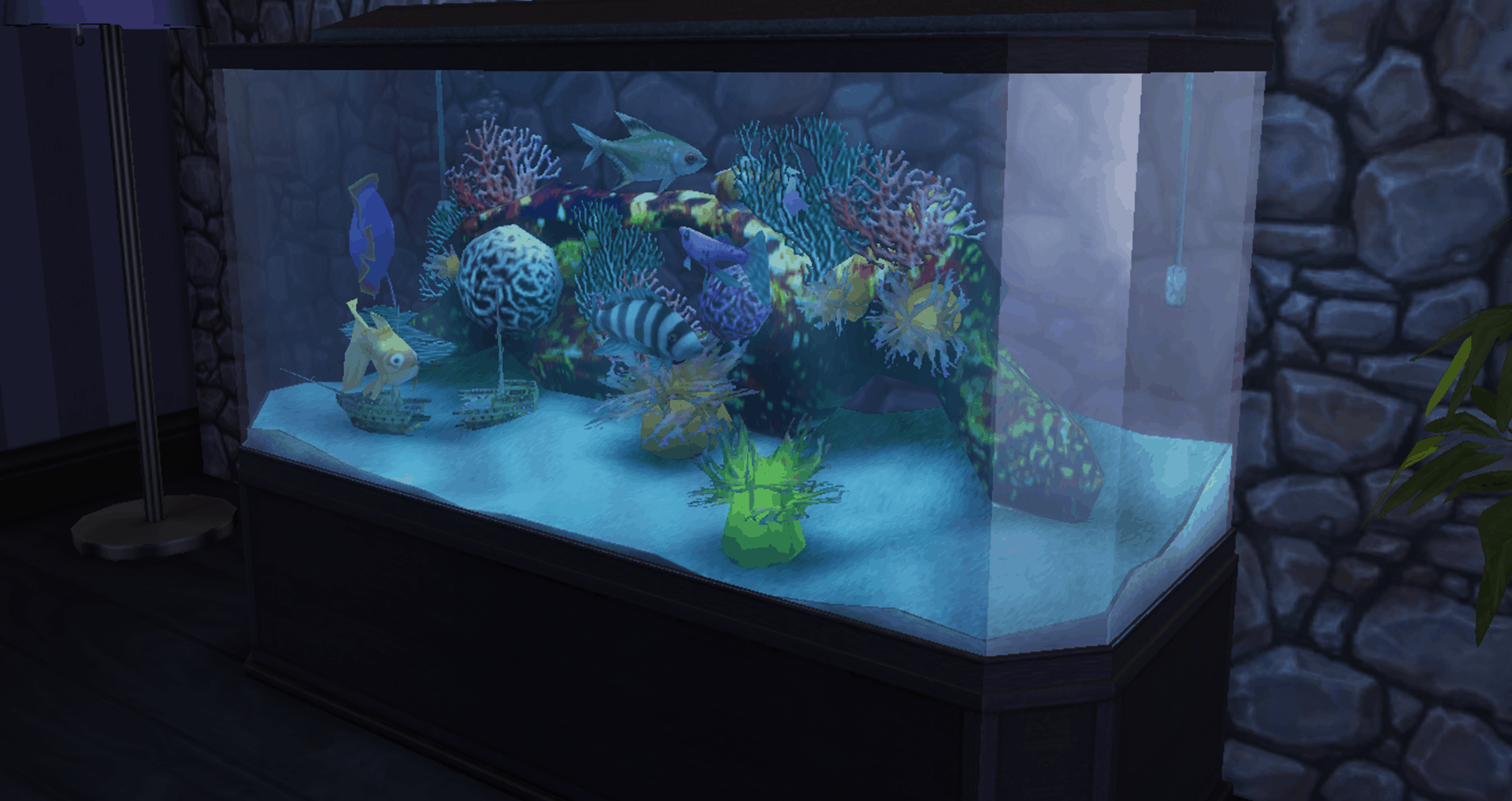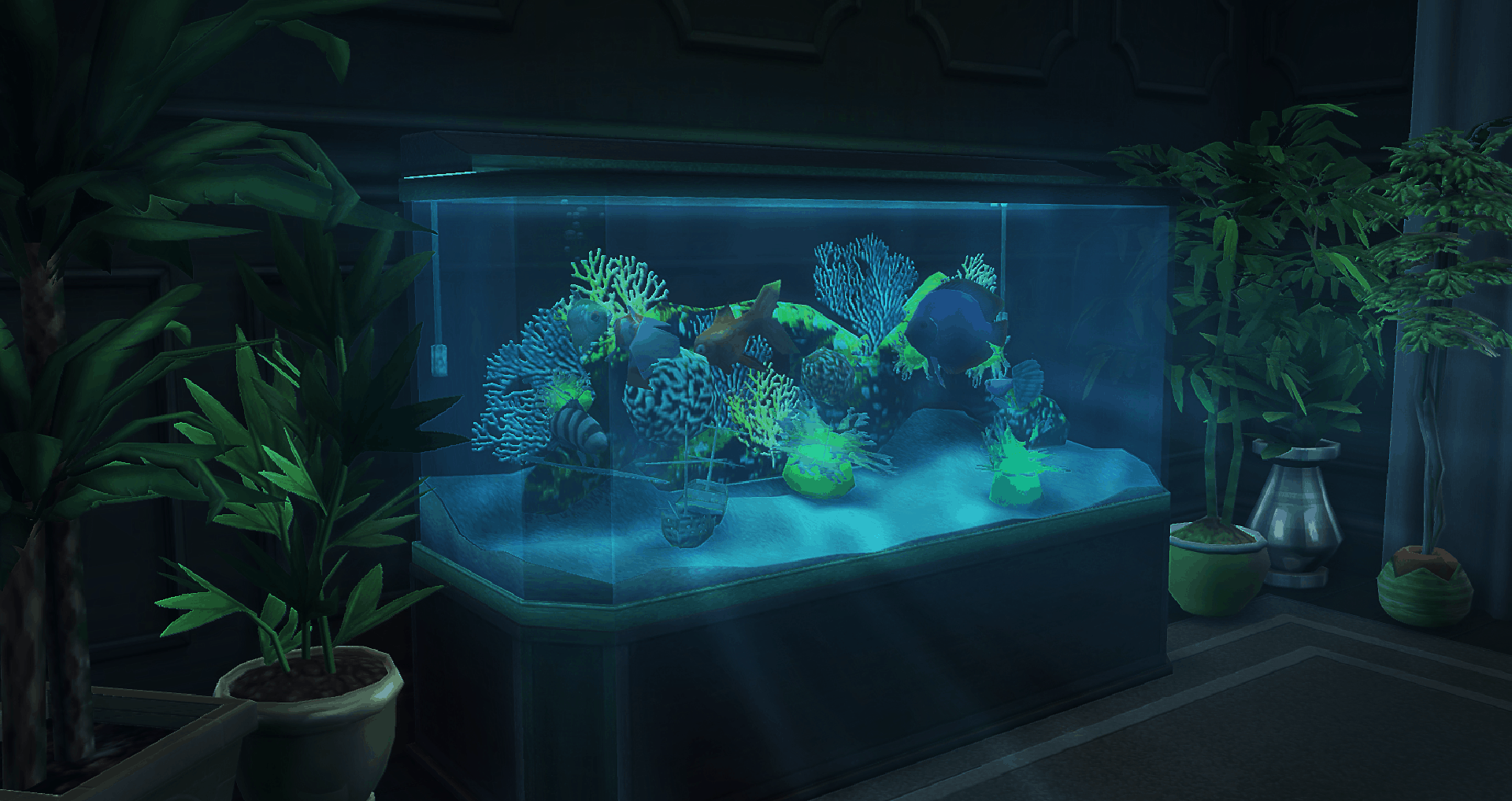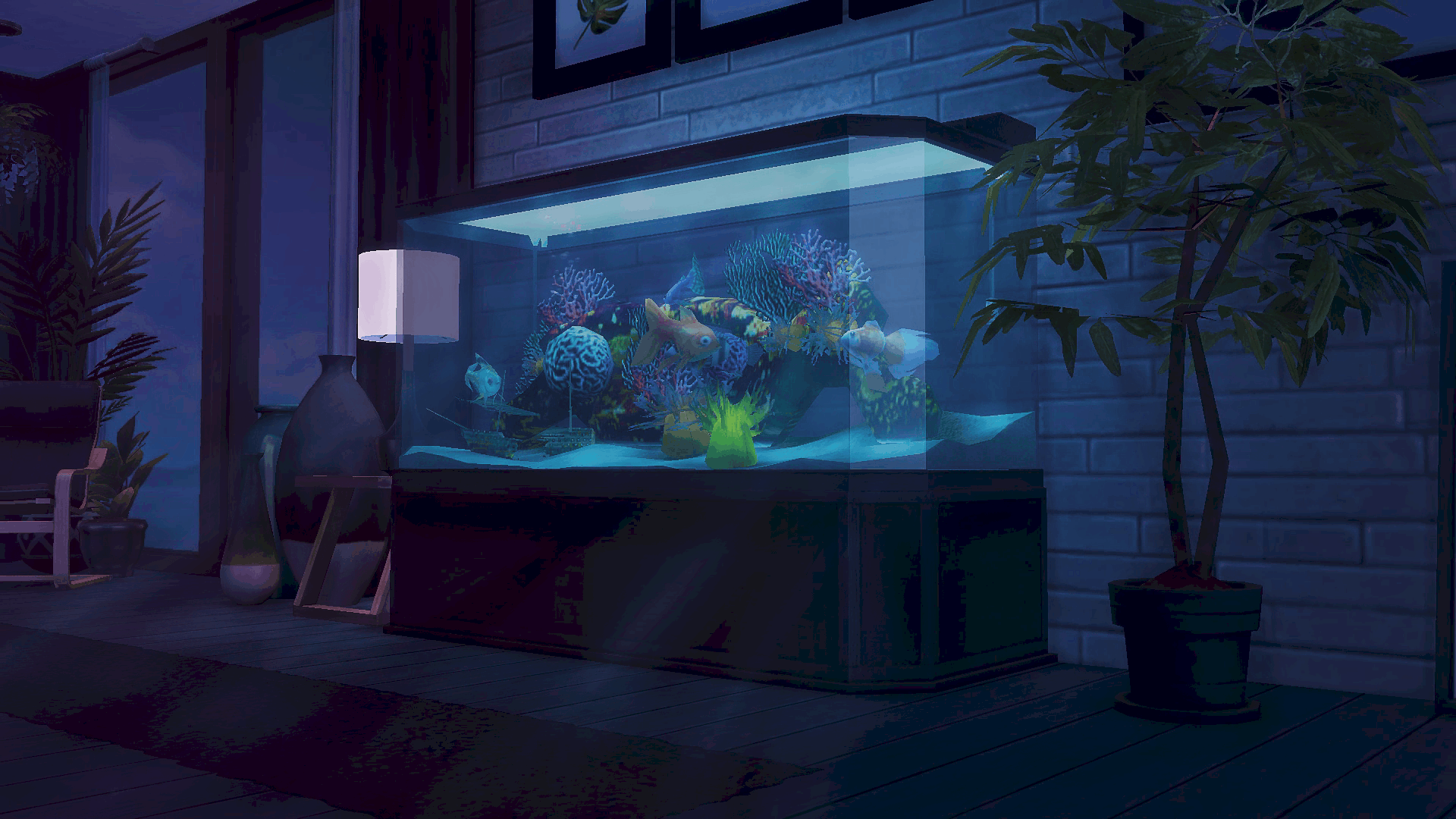 Mr.Maritime Aquarium! Mod
Hello,
I'm very very excited for this upload. This is the second time I've ever worked with aquariums and they can be so challenging to make them look right, however I managed to finish this so hooray! I would advise you to read all the notes below as it contains quite a bit of useful information.
With that said, I present to you the:
"Mr.Maritime Aquarium"
A fully functional aquarium for your sims' homes, to bring a glimpse of the ocean right into your home!
VERY IMPORTANT NOTES:
1) This aquarium works the same as the aquariums in spa day/dine out/cats & dogs etc.
2) You can store UP TO 6 different fish per tank.
4) The light is fully customizable.
5) ALL the fish remain inside the tank however there might be some minor clipping between the fish or the tank's environment. I tried to minimize it as much as I could!
6) There are 5 interactions available:
~Set Light Intensity
~Turn Light On/Off
~Open
~Purchase Fish (the type of fish available for purchase will depend on what DLC you have. You can also, store the fish you catch by fishing around the world)
~View Fish (only available when stocked with at least 1 fish)
*The aquarium can be found under: Activities and Skills/Recreation for 3000$ (or under the name "Mr.Maritime")
If you have an Nvidia Graphics Card and have "Edge Smoothing" enabled, you might encounter some tearing on the lid of the tank. This is an issue that happens with Nvidia cards and anti-aliasing and as far as I'm aware there is no workaround for this except to turn off anti-aliasing (edge smoothing option in-game)
COMPATIBILITY:
YES, this aquarium is completely BASE GAME COMPATIBLE. The types of fish that are available to purchase will depend on what DLC you have installed. (You can also store fish you caught yourself, around the world)
That's all folks. Worked quite hard on this but I think the end result was worth it.
Hope you enjoy
Polygon Counts:
HIGH MEDIUM LOW
3136 1982 / 1457
Additional Credits:
EA/Maxis
Sims4Studio
Photoshop
Blender