Natural Scientist Career (from TS2:U) Mod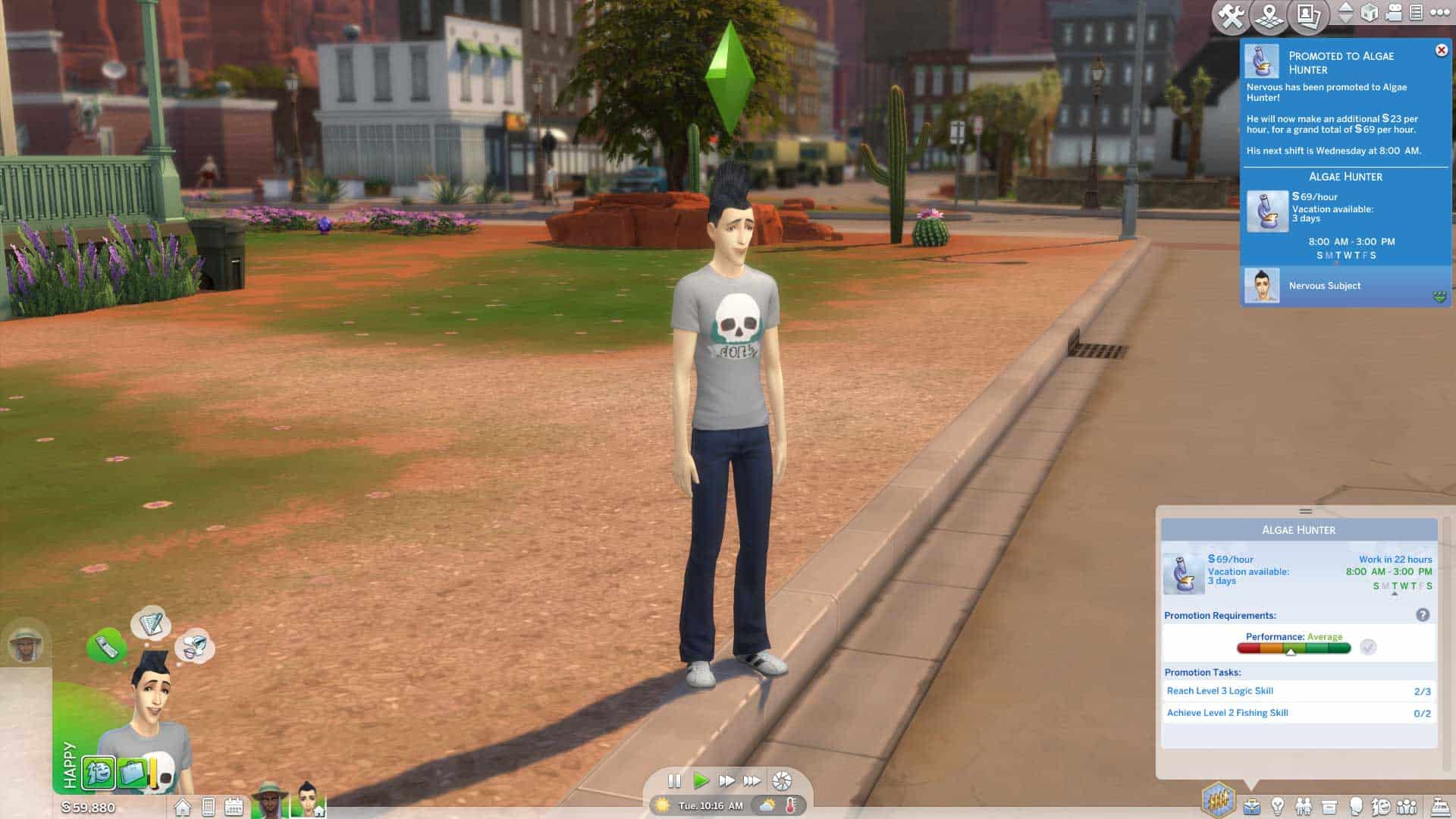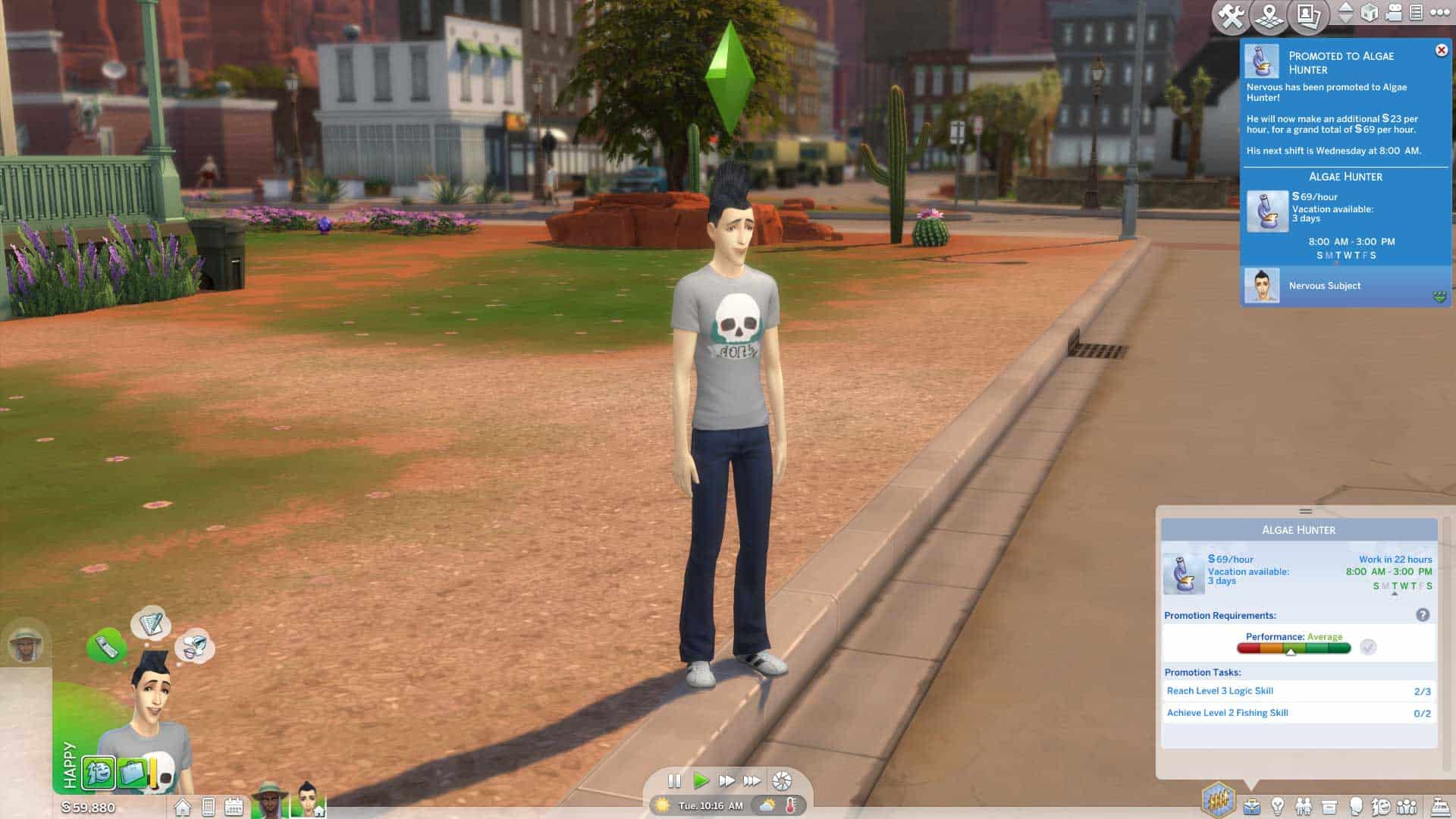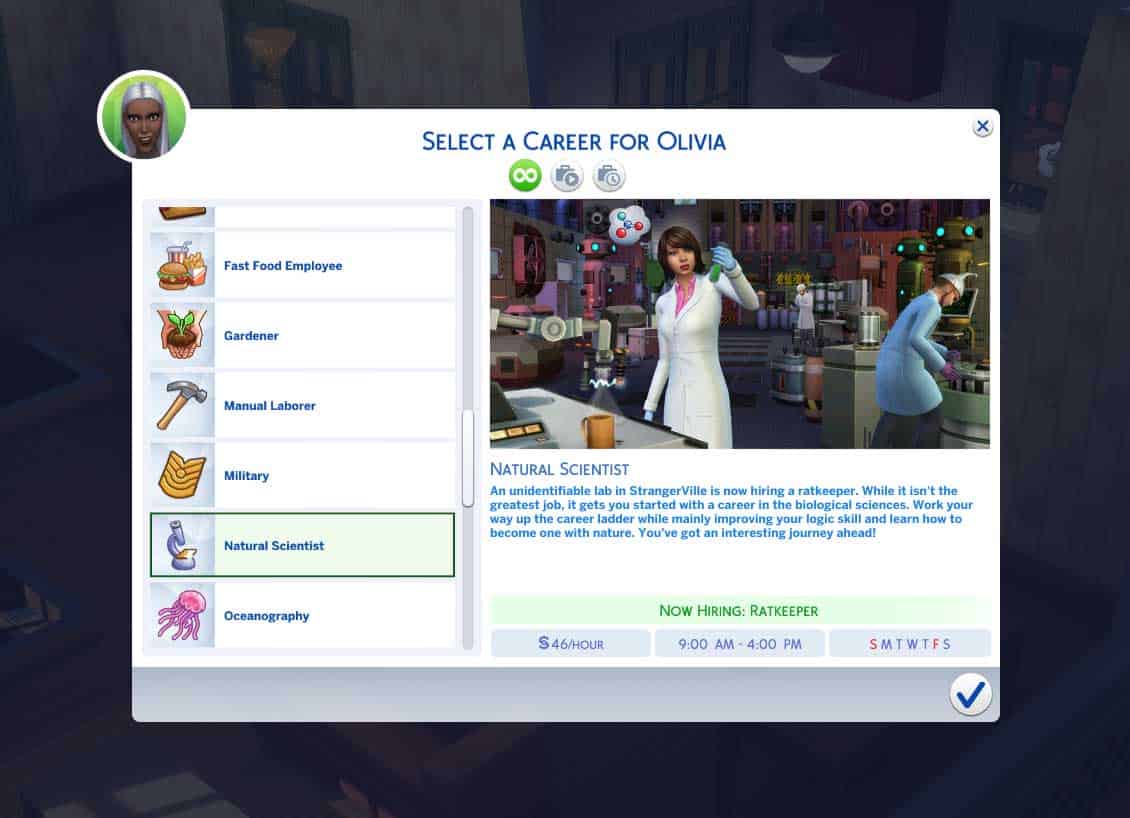 Natural Scientist Career (from TS2:U) Mod
There's something special about The Sims 2 careers. Having them in my game now brings back so many memories. The careers in The Sims 2: University were something else and I realized that only Artist and Show Business (sort of) exist in The Sims 4. So, I present to you, the Natural Scientist career!
I thought it was perfect to use the secret lab in StrangerVille as the career's workplace. This means nothing for gameplay (it's just decorative text), so the career is base game compatible and CC free!
The daily pay, work hours and workdays are all the same as in TS2:U. So yes, an Ecological Guru only works on Wednesdays for a 21-hour shift.
Technical
Base game compatible
Works with latest April patch (1.51.75.1020).
Text strings for objectives might not appear properly as the latest patch broke text strings for some mods. The gurus have promised a fix to be released soon. Hovering over the empty fields (where the text should be) will display which skill needs to be improved, however.
Levels
1. Ratkeeper
§46/hour, 9:00 am – 4:00 pm, M T W T _ S _
Objectives: Logic 2
Description: Yes, you tend rats for a living. It's not the greatest job, but at least it gets you started with a career in the biological sciences. The bites don't go too deep and no redness or irritation has started, so chances are you might live to see a promotion if you work on your skills.
2. Algae Hunter
§69/hour, 8:00 am – 3:00 pm, _ T W T _ S S
Objectives: Logic 3, Fishing 2
Description: Who knows what wondrous treasures lurk in our rivers and streams? The Algae Hunter, that's who! Your job is sample collection, your focus is algae. You don't perform any of the official tests yourself, but at least you have a job that lets you enjoy the great (slimy) outdoors.
3. Clam Wrangler
§96/hour, 9:00 am – 4:00 pm, M T _ T F S _
Objectives: Logic 4, Fishing 3, Fitness 2
Description: Let's face it: Clams are slippery little bivalves. Sometimes keeping their natural habitats in check requires a little wrangling, and that's where you come in. Long regarded as a jumping ground for the more prestigious careers in Natural Science, Clam Wrangling requires a strong body and quick reflexes. Work those skills and prestige may not be far off.
4. Scatmaster
§112/hour, 11:00 am – 6:00 pm, M T W T F _ _
Objectives: Logic 5, Handiness 2
Description: You are a Scatmaster—a freelance specialist in animal droppings. Your work comes in many forms – from tracking animals to determining their dietary habits. You're one of the best at what you do. Because, lets face it—this is a pretty niche field.
5. Soil Identifier
§135/hour, 9:00 am – 4:00 pm, _ T W _ F S S
Objectives: Logic 6, Gardening 2
Description: As a freelance Soil Identifier, you will be at the beck and call of construction teams, farmers, and city officials. Is it a Mesic sandy clay loam, or a Xeric loamy clay sand? To everybody else, it's just dirt. To you, it's SCIENCE!
6. Rogue Botanist
§162/hour, 10:00 am – 5:00 pm, M _ W _ F S S
Objectives: Logic 7, Gardening 3
Description: No more freelancing for you! You've found yourself a University sponsor, allowing you to do some real research of your own. The organization has deemed you their "Rogue Botanist", a suspicious yet handsomely paying title.
7. Animal Linguist
§192/hour, 10:00 am – 5:00 pm, M T W T F _ _
Objectives: Logic 8, Charisma 3
Description: More than just sitting and talking with a parrot all day, the position of Animal Linguist is a prestigious and important job. You are tasked with finding semantic patterns in the sounds of all kinds of critters, with the hopes of someday creating a universal language to unite all fauna!
8. Unnatural Crossbreeder
§222/hour, _ T W T _ S S
Objectives: Logic 9, Handiness 4
Description: An opening at a suspicious, privately owned offshore laboratory? Sounds good to you! The pay is great, the ethics are lax, and you've got access to pretty much any equipment you could possibly want. Just watch out for the Possumfish. It bites.
9. Dinosaur Cloner
§326/hour, 11:00 am – 6:00 pm, _ T W T F _ _
Objectives: Logic 10, Handiness 5
Description: I mean, come on—everybody knows how to make dinosaurs. Find a DNA sample, splice and create a cloning vector, integrate the DNA into bacterial cells to accelerate growth . . . You know, easy stuff. But the real fact of the matter is that nobody has had the guts or a large enough financial endowment before. You've got both.
10. Ecological Guru
§500/hour, 12:00 pm – 9:00 am, _ _ W _ _ _ _
Description: Your breath is the wind, your body the earth. Your voice is the call of the wild. You are . . . the Ecological Guru. You tell people to change their environmental practices—and they listen. March yourself out on the world and make a difference—you're a veritable force of nature.
Languages
The career is currently available in English and Swedish.