Shy Trait (My Version) Mod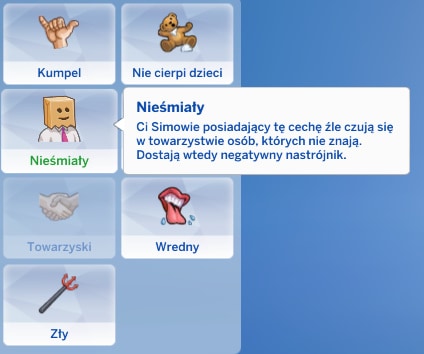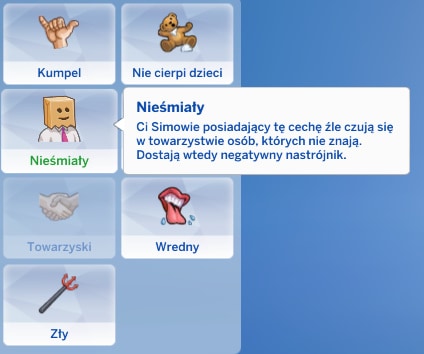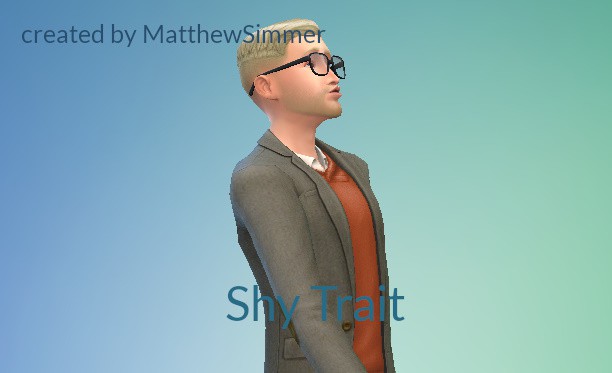 Shy Trait (My Version) Mod
These Sims can be shy to other people. They are uncomfortable of these large crowds and also they can be embarrassed to meeting someone new. This trait gives a buff for 3/2 minutes or 5 minutes.
Buffs:
Being Alone – +1 Happy
How Shy I Am? – +1 Embarrassed
I Hate to Stay at Large Crowds! – +1 Uncomfortable
Not Talking to Friends – +1 Bored
Update List:
(09/08/2019):
Fixed some glitches at this mod.
Additional Credits:
The Sims 3: Late Night for the original trait.
Zebru for the Mod Constructor and more.
This is a multi-part download:
Please download only one file. Two files will be the same and it will stay at this version. Thank you.