Tiny Spa Toilet / Sink Combo Mod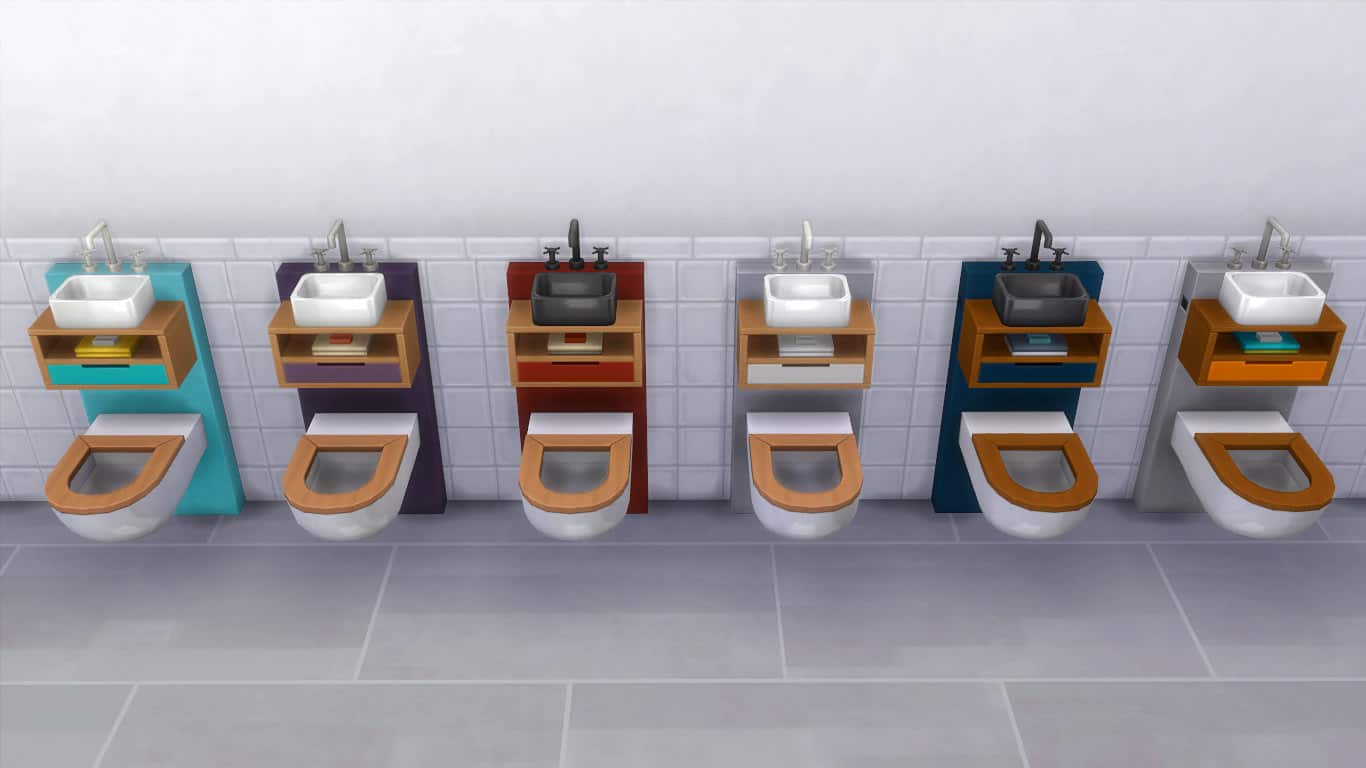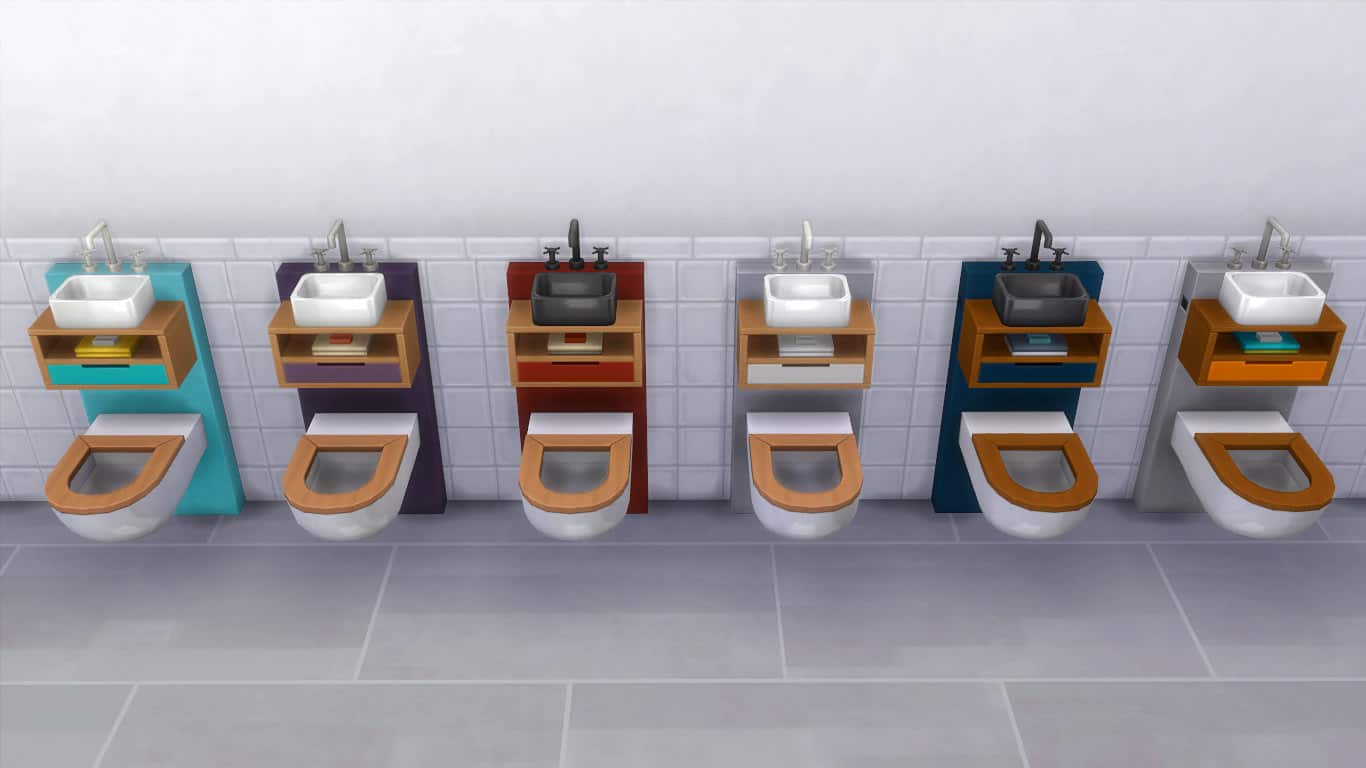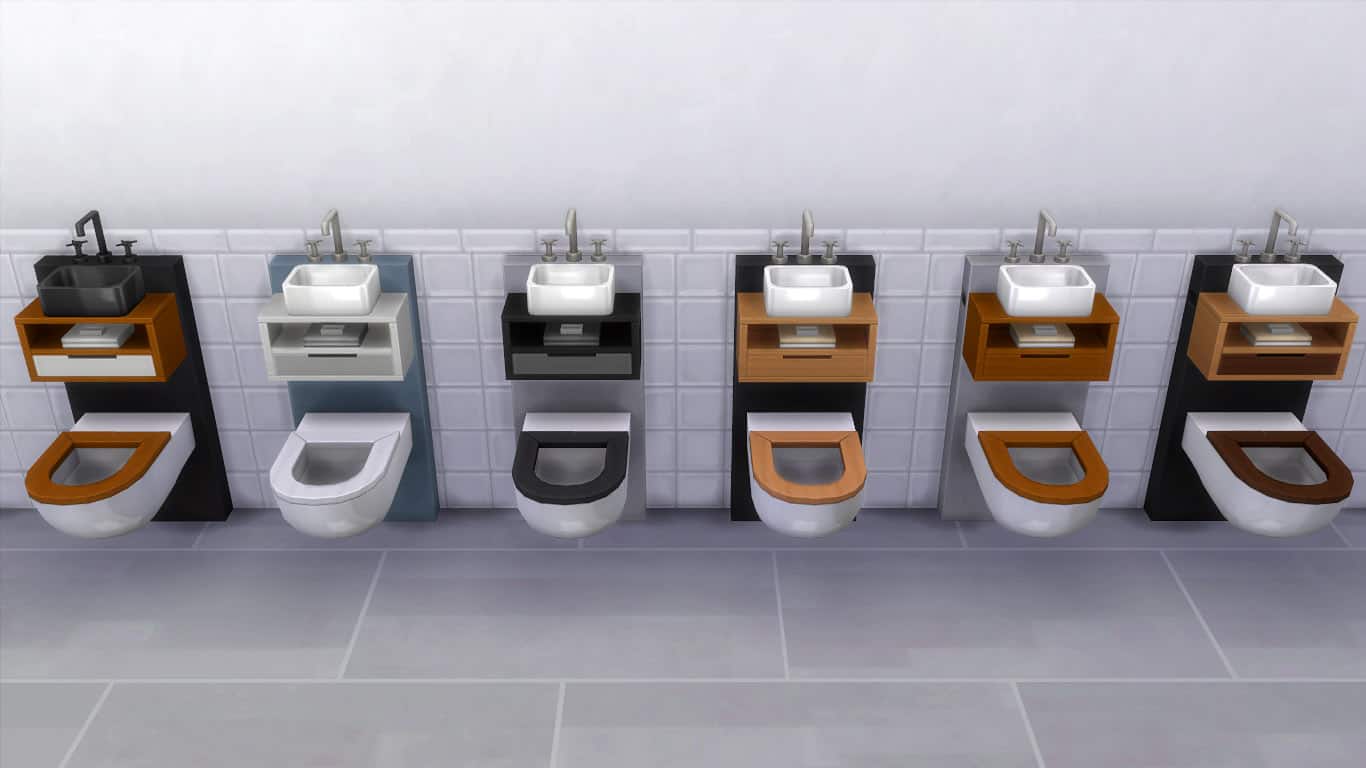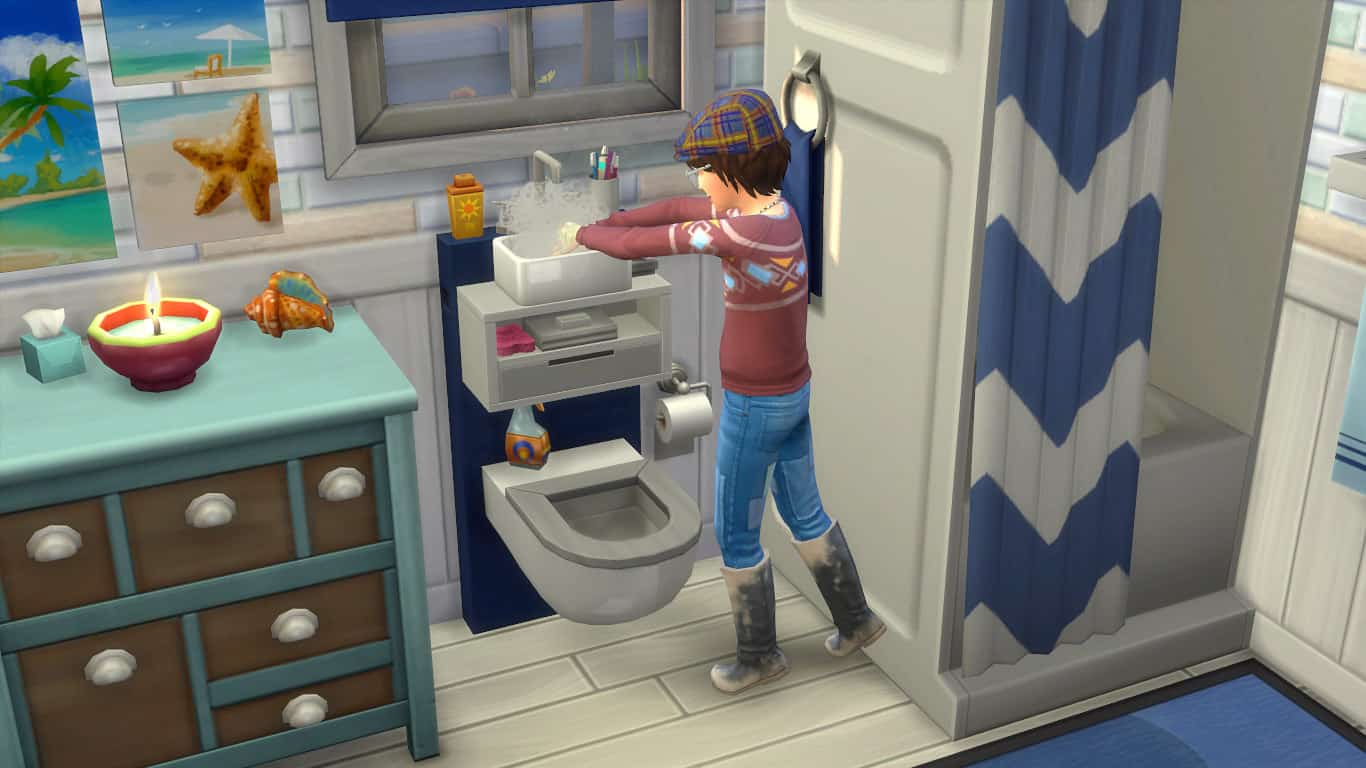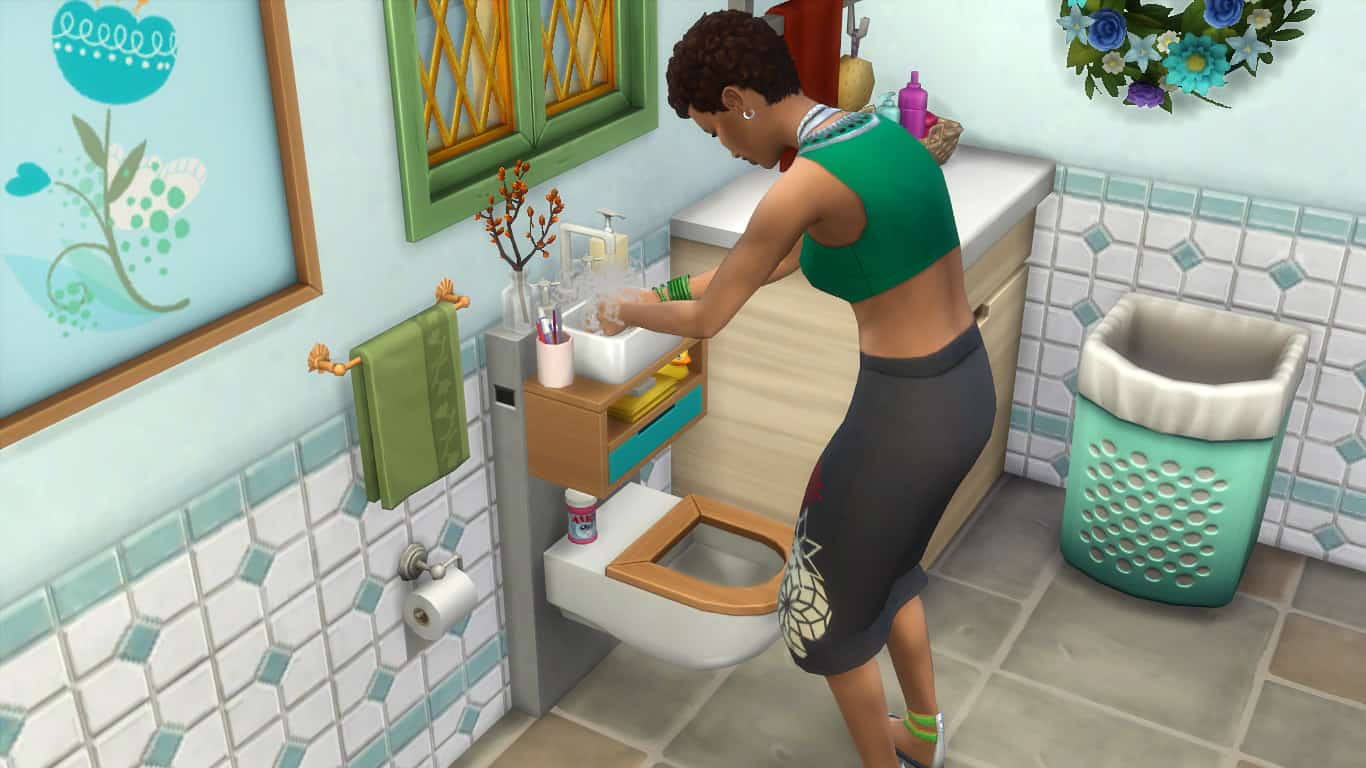 Tiny Spa Toilet / Sink Combo Mod
Here's another toilet/sink combination for your tiny homes/bathrooms!
– This toilet and sink combine to fit on a single tile, but both are functional.
– They will both function "Off the grid" too.
– The toilet has one medium slot at the bottom.
– The sink has two medium slots at the very top next to the taps. One slot next to the basin and one underneath on the shelf. You might need to turn "bb.moveobejcts" on to place in all slots. Sims will sometimes get "autonomous routing" issues, oddly, with the toothpaste holder. Place up on the "toilet top shelf" instead if you're having trouble.
– The sink textures reference the game to keep the files as small as possible, but I added matching recolors for the toilet so each sink has one or more colors to be paired with. I also moved the "flush button" to the side.
There are three sink options:
– Front: Your sims will stand in front of the toilet to wash their hands. This saves the most space, but the kids will stand in the toilet…so, I also made…
– Right and Left: In these cases sims will stand just to the right or left of the toilet. Choose the sink orientation that best fits your bathroom. Smaller type objects and even bathtubs can often still be placed next to the toilet/sink side at which the sim stands, larger objects sometimes need a little shifting and counters will also fit if placed sideways.
-The descriptions in the catalog will tell you which is which.
These objects are separate and are found in their sink or toilet categories:
– Sinks cost § 150
– Toilet costs § 600
How to use:
– Place the toilet.
– Hold down the "alt" key to drag the sink onto the back of the toilet. No "moveobjects" cheat needed.
Polygon Counts:
Sinks:
– High: 708
– Medium: 458
– Low: 346
Toilet:
– All unchanged, all reference the game
– High: 430
– Medium: 290
– Low: 184